---
Book on Global Warming Sparks Care and Controversy
All 4 Kidz Title on Saving the Planet Finds Favor With Some
"The book reinforced the idea that the world population must work together to solve some problems." — Robbin Dawson

TDmonthly Magazine's Diversity Roundtable learned about global warming while reviewing All 4 Kidz's new book, "Who Will Save Our Planet?" The product covers a serious topic in picture-book format. The roundtable participants gave it wildly mixed reviews. Read on to find out why the book sparked such controversy.



"Who Will Save Our Planet?" by ALL 4 KIDZ ENTERPRISES
Age: 7 to 12
Gender: Boys and Girls
Category: Books
MSRP: $12.95

TDmonthly rating: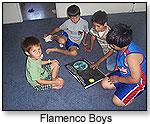 What It Is: "Who Will Save Our Planet?" exposes children to the topic of global warming, its causes and its subsequent effects. It also empowers them by listing actions children can take to help save Earth. An audio CD accompanies the book.

What the Parents Thought: Dawson appreciated the "simple language" in this book on such a serious topic. Jenkins commented on the awareness and action the book encouraged. Like Jenkins, Flamenco's favorite aspect was the message communicated to children; she also liked the "vibrant colors" of the illustrations. Tong thought the cover was too dark, and that the font used made the pages look "messy." The included CD and storage pocket in the front cover won praise from Wilson.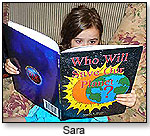 What the Kids Thought: "Sara (7) most liked the page-listing actions that kids can take," Dawson reported. The Jenkins children enjoyed mom reading the book; they also liked listening to the CD. The Flamenco boys (11, 9, 8 and 6) liked the illustrations, in addition to learning "what they can do as kids to save the planet."

Tong said she had to explain much to her children after reading this book. Wilson said her children enjoyed the "full-page illustrations," although "they disagreed with much of what the author attempted to convey."

What the Kids Learned: "Sara (7) learned about the effects of warmer oceans," Dawson noted. Jenkins said her children learned "how to take better care of our world and what happens when we don't." The Flamenco boys learned that the Earth is becoming "dirty," as well as ideas on how to save Earth. Tong said her children learned about energy conservation.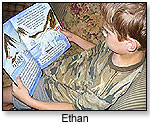 How the Book Influenced the Kids' View of the World and About Themselves: "The book reinforced the idea that the world population must work together to solve some problems," Dawson said. Flamenco said her boys (11, 9, 8 and 6) feel more "caring" toward Earth. "They now understand that if the Earth is not helped, living things will no longer exist."

"It got them thinking about what's happening with nature and other natural disasters around the world," Tong said. Wilson reported that her children felt a "sense of pride" in measures they already take that are eco-friendly: "conserving fuel, reusing bags, washing clothes in cold water." She added that it was better that they did these things "because it is the right thing to do and not because they have been scared into doing so."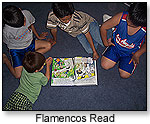 How to Improve It: Ethan (9) and Sara (7) would like more suggestions on how kids can help, and mom Dawson concurred. "It's never too early to teach kids about choosing products with less packaging, buying locally, planting trees, line-drying clothes, combining car trips, etc.," she noted. Elise (9) suggested the author include information on recycling symbols found on plastic containers.

Tong thought the book "a bit too deep for being a picture book." Steven (8) thought the pictures "were not happy." Flamenco thought an animated DVD would bring "this book to life."

Dawson also thought an obvious step not mentioned for such a political issue is to communicate with elected officials and express your beliefs by voting accordingly.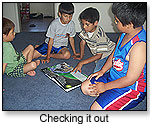 "The book makes conclusions that are unfounded/unproven," one reviewer wrote. "I think that's dangerous." Wilson agreed: "We believe the author is passionate about her topic but too stern, not wholly accurate in her assumptions, and neither encouraging nor specific enough to promote action."

Would You Want Another Product Like This? "Overall, I thought an age-appropriate balance was struck between presentation of the problem and assurance that all hope is not lost," Dawson concluded. Another reviewer wrote, "Subjects of this nature should be addressed for significantly older children, where the assertions made in the book can be backed up by ideologically neutral research."

TDmonthly's Diversity Roundtable consists of five families with 20 children between them all: homeschool mom Robbin Dawson with Ethan (9) and Sara (7); substitute teacher Veronica Flamenco with Matthew (11), Jonathan (9), Emilio (8) and Brandon (6); office assistant Charlene Jenkins with Taylor (16), Terence (13), Tabitha (11), Timothy (9), Tori (7) and Titus (5); stay-at-home mother Mildred Tong with Alyssa (9), Ethan (7), Lexi (4) and Erik (18 months); and Teresa Wilson, editor of "HOMES Newsletter," with Timothy (15), Andrew (12), Elise (9) and Steven (7).

Writer's Bio:
Susan Ledford is the writer, editor and publisher of the "Homeschool Resources Directory for S.C." She has been evaluating toys and games for
TDmonthly
's Roundtable reviews since 2005. She also is a homeschool veteran of seven years.
Read more articles by this author
THIS BANNER IS AN AD:
---
---