---
Toys in the News: 8-29-08
Click Here for Current News
Click Here for TDmonthly's Weekly Toy Newcast

WWE Can't Hold JAKKS Down. August 29, 2008 – The state court of Connecticut has dismissed anti-trust and bribery claims levied against JAKKS Pacific by World Wrestling Entertainment, according to a press release. In 2010, under agreements announced earlier this year, Mattel will take hold of the license to produce WWE figurines, and JAKKS will replace its WWE wrestling line with TNA (Total Nonstop Action) Entertainment toys.

Rate of Consumer Spending Drops. August 29, 2008 – Spending among U.S. consumers grew in July at only one-third the rate it did in June, seeing an increase of only 0.2 percent against a backdrop of rising inflation, increases in unemployment and a 0.7 percent decline in incomes, Bloomberg reported.

HABA Recalls Baby Toys. August 28, 2008 – The U.S. Consumer Product Safety Commission, in cooperation with Habermaass Corp., has announced a voluntary recall of wooden puzzles, infant rattles, pacifier holders and stroller toys because small pieces can come off and present a choking hazard. The products were sold in specialty stores and online from January 2002 through August 2008.

Questions Unanswered in Bratz Trial. August 28, 2008 – Although a panel of jurors awarded Mattel $100 million in damages Tuesday, the battle between the maker of Barbie and MGA Entertainment continues. Mattel is planning an injunction to keep MGA from producing more Bratz dolls, but such a move would require clarification from the judge, since the jury did not identify which dolls — first or second generation — it found to infringe upon Mattel's copyright. The Associated Press also reported that MGA Entertainment intends to file for a verdict as low as $20 million, arguing that some of the $90 million breach of contract damages are duplicative.

Regal Lager Recalls Phil & Teds Strollers. August 28, 2008 – The U.S. Consumer Product Safety Commission, in cooperation with Regal Lager Inc., has announced a voluntary recall of about 44,000 Phil & Teds e3 Single Buggy, e3 Twin Buggy and sport v1Single Buggy Strollers after receiving nine reports of consumers who have injured their fingers in the hinge locking mechanism, which poses a laceration hazard when folding or unfolding the strollers. The strollers retailed at baby stores from August 2003 through August 2003. Consumers should contact Regal Lager to get a repair kit for the hinge cover.

Mattel Awarded $100 Million in Bratz Case. August 27, 2008 – In the copyright infringement case over Bratz, a federal jury decided Tuesday that Mattel should receive a combined $100 million in damages — $90 million related to Bratz designer Carter Bryant's previous employment with Mattel, and $10 million on the basis of copyright infringement. The Associated Press reported that MGA Entertainment's CEO, Isaac Larian, plans to appeal the verdict, and a company lawyer will request that damages be capped at $40 million. U.S. District Judge Stephen Larson will determine a final payout to Mattel after judging whether any of the damages overlap. Reports Tuesday varied in terms of the amount of damages awarded. According to the AP article, Larian believes MGA will be able to continue production of the Bratz dolls.

TDmonthly Honors 44 Products in 2008 Awards Program. August 27, 2008 – In a quest to uncover the most positive toys of the year, for both specialty retailers and consumers, TDmonthly Magazine has bestowed awards on 44 toys, games and gift items in its second annual awards program. View the press release here, and see photos and information on all the winners at TDmonthly.com. Check out TDmonthly's 2008 Specialty Toys Report, "Positive Toys for a Promising Future,"™ to view profile pages on the awardees, as well as more than 160 other great products!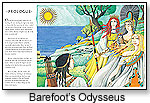 Barefoot Books Grabs Boutique at FAO Schwarz. August 26, 2008 – Homegrown children's book publisher Barefoot Books will open a 1,000-sq.-ft. boutique on the second floor of New York City's FAO Schwarz this Thursday. Founded in 1993, the independent company has grown via a sales force of primarily mothers who sell the company's multicultural, folktale-oriented books — now 400 strong — at home parties. The Boston Globe reported that it was Barefoot Books' flagship store in Cambridge, Mass., that attracted FAO Schwarz CEO Ed Schmults to the brand.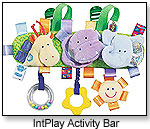 Taggies Stroller Activity Bars Recalled. August 26, 2008 – The U.S. Consumer Product Safety Commission, in cooperation with International Playthings, has announced a voluntary recall of about 10,000 Taggies™ Strollin' Along Stroller Activity Bar because the shiny tags on the elephant's ear can come off and present a choking hazard. The product retailed at specialty toy stores and online from February 2007 through July 2008.

U.S. to Place Inspectors at Chinese Ports. August 26, 2008 – In response to a slew of safety issues involving food, drug and toy products made in China, as many as 15 U.S. inspectors will be stationed at ports in Beijing, Shanghai and Guangzhou in order to check exports, Bloomberg News reported.

Scrabulous Pulled from Foreign Markets. August 25, 2008 – Following in Hasbro's footsteps to have the trademark-infringing online game Scrabulous removed from the Facebook social networking site in North America, Mattel has directed Facebook to do the same in other countries, where it owns rights to the Scrabble game. Scrabulous is still available in India, its country of origin, where the brothers who created it believe Mattel should've waited on a court decision instead of giving Facebook the order, according to Digital Media Wire.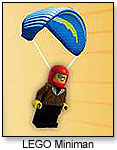 LEGO Minifigure Celebrates 30th Birthday. August 25, 2008 – The LEGO Minifigure, an icon that has built a stunning population — more than 4 billion figures — since its introduction in 1978, is marking its 30th year with a Go Miniman Go! movement that includes online games, videos and contests. Close to 4 Minifigures are sold each second worldwide, according to a press release.

Bratz Judge OKs Possible Split Decision from Jury. August 22, 2008 – During its first full day of deliberations in the damages phase of Mattel's case against MGA Entertainment, a nine-member jury asked the court Friday if they could possibly find the first generation of Bratz dolls, but not the second, in violation of copyright. U.S. District Judge Stephen Larson said they could, Reuters reported. Limiting copyright infringement to first-generation dolls would mean that Mattel might only be awarded $4 million in damages (based on appropriations the jury is contemplating) — a far cry from the potential $2 billion the company is hoping to collect from MGA and CEO Isaac Larian. The jury is slated to continue deliberations Tuesday.

Reebok Takes Walk With Monopoly. August 22, 2008 – Reebok and Hasbro have teamed up to launch a line of MONOPOLY footwear this month, coinciding with the release of a new version of the game, "MONOPOLY Here & Now: The World Edition." According to a press release, debut styles in the men's footwear collection will retail for $99.99 and feature colors, designs and laces inspired by the game's signature elements: money, tokens, houses, hotels, dice, and Community Chest and Chance cards.

Fisherman Lands Record Catch With Barbie Fishing Rod. August 22, 2008 – A North Carolinan grandfather recently caught a 21-lb., 1-oz. channel catfish, breaking the state record while fishing with 30" Barbie fishing pole. The Associated Press reported that he made the catch while temporarily holding his granddaughter's fishing rod while she went to the bathroom.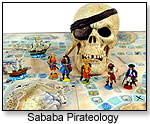 Sababa Group Goes Under. August 21, 2008 – Sababa Group, owner of Front Porch Classics and producer of select Fisher-Price toys as well as Ology and sports-team licensed games, filed for Chapter 11 bankruptcy protection on Aug. 13. According to a press release, the company is in a "liquidity crisis" and will put its assets up for sale at a public auction on Sept. 12 in New York City. The public notice states that some of the company's assets will be sold to University Games Corporation unless the auction draws better offers. Contact for interested parties: Rick Malagodi, rick@sababatoys.com

Bratz Trial Goes to Jury. August 21, 2008 – Attorneys made their closing statements in the Mattel vs. MGA Entertainment trial over Bratz dolls in a six-hour session Wednesday, leaving the jury to begin deciding Thursday afternoon what damages and punitive damages, if any, should be awarded to Mattel. The Associated Press reported that in addition to the $1 billion Mattel is seeking from MGA Entertainment alone, the case could cost CEO Isaac Larian $800 million for his involvement in the breach of contract concerning Bratz designer Carter Bryant, who used to work for Mattel.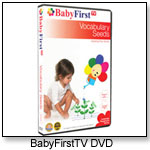 France Outlaws Television for Babies. August 20, 2008 – Alarmed by reports that watching television hinders development in children under the age of 3, France's High Audiovisual Council has issued an order preventing French channels from airing shows created for infants and toddlers. Christine Albanel, the country's minister for culture and communication, called cable shows "BabyFirstTV" and "Baby TV" "a danger" back in June, the Associated Press reported. Cable operators that put forth foreign programming for babies must now include warning messages about possible developmental effects, which, according to the Council, may include passivity and difficulty with sleeping, concentrating and learning language.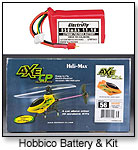 Hobbico Recalls Helicopter Batteries for Fire Hazard. August 19, 2008 – The U.S. Consumer Product Safety Commission, in cooperation with Hobbico Inc., announced a voluntary recall of about 11,000 batteries used in radio-controlled helicopter kits because the batteries can overheat and start a fire. The company has received 27 reports of flames from overheating batteries. The Electrifly lithium-polymer batteries retailed individually and with Heli-Max Axe CP-L radio-controlled helicopter kits at hobby stores and online from November 2007 through March 2008.

Comic Sales Keep Falling. August 19, 2008 – Comic sales to comic shops have decreased for the sixth month in a row, compared to 2007 sales, seeing a 3 percent decline in July. ICV2.com reported, though, that sales of the top-100 graphic novels increased by 19 percent.

Wholesale Prices Hit a High. August 19, 2008 – According to the Producer Price Index, which saw growth of 9.8 percent in the year ending July, wholesale prices have hit their highest yearly rate since 1981. Growth for finished goods not including food and energy was at 3.5 percent, CNNMoney reported.

Guangdong Toy Export Growth Falls. August 18, 2008 – Toy companies in China's Guangdong province have seen a much lower growth rate for exports in the first seven months of the year — up 4.8 percent, seeing a year-over-year decline of 39 percent. More than 3,600 toy firms stopped exporting since last year, China Daily reported. Factors include higher production costs, the United States' credit crisis, tax rebate cuts on exports, and the appreciation of the renminbi.

President Signs Toy Safety Bill. August 14, 2008 – The Consumer Product Safety Improvement Act of 2008 became law Thursday when President Bush signed the bill that, under close scrutiny for months, has been largely praised by consumers but criticized by some industry groups, MarketWatch reported. Primary provisions of the legislation include a five-year plan for increased CPSC funding, third-party testing for select children's products, lowered limits on allowable amounts of lead in children's products, a partial ban of phthalates, the development of a public database to house consumer complaints, whistleblower protections for industry employees, CPSC authorization to examine manufacturers' labs, and requirements for the CPSC to create new toy safety rules.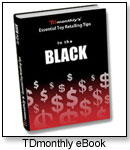 TDmonthly's Specialty Toys Report Available NOW! August 13, 2008 – RETAILERS: ToyDirectory and TDmonthly Magazine are excited to bring you a new report to help you increase your profits. TDmonthly's 2008 Specialty Toys Report, "Positive Toys for a Promising Future,"™ highlights more than 200 extensively researched new and well-performing products, including display ideas, key features, age recommendations, safety/testing information and wholesale/ordering data, so that you can be even more informed as you order for the holiday season. As a bonus, when you gain access to the Report, you'll also be privy to a brand new eBook called "In the BLACK: TDmonthly's Essential Toy Retailing Tips" — a can't-miss publication that combines 4000+ pages of TDmonthly's tips from experts and retailers into easily consulted chapters. Click here to find out more about the report, and to gain access at a discounted price through the month of August. Also, be sure to check out the 44 winners of TDmonthly's 2008 Awards!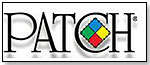 Patch Products Acquires Smethport and Lauri Line. August 13, 2008 – Patch Products announced Wednesday it is under agreement to acquire Smethport Specialty Co., which includes the Lauri brand. Manufacture of Smethport products will remain at the company's facility in Pennsylvania, and Smethport looks forward to the benefits of heightened exposure and distribution, as well as the additional resources Patch Products can provide. President Bryce Patch of Patch Products anticipates "significant growth for the core product lines of each business," according to a press release.

Court: "No" to Bratz Appeal. August 12, 2008 – The trial will go on, according to a Reuters report that the Ninth U.S. Circuit Court of Appeals rejected MGA Entertainment's plea for a mistrial ruling, after inappropriate ethnic remarks were made by a now-dismissed juror. The damages phase of the trial, in which Mattel is seeking more than $1 billion, is scheduled to wrap up on Friday.

Boutique Owners Sue Ganz Over Webkinz. August 11, 2008 – Graylake Review reported Thursday that Scott and Sherri Comstock, owners of The Cheshire Cat and The Spotted Crocodile boutiques in Illinois, filed a $5 million class-action suit against Ganz for antitrust violations. The store owners claimed that they were required to purchase items from Ganz's core gift and collectible lines in order to be approved for shipments of Webkinz plush pets. Attorney Arthur Gold, of Chicago's Gold and Coulson, is representing the couple and said that, by law, they shouldn't have to buy extraneous merchandise in order to secure a popular item. Read about two other Webkinz lawsuits in last month's news, and read the court documents filed by the Comstocks' attorneys. See summary of suits by specialty retailers against Ganz below: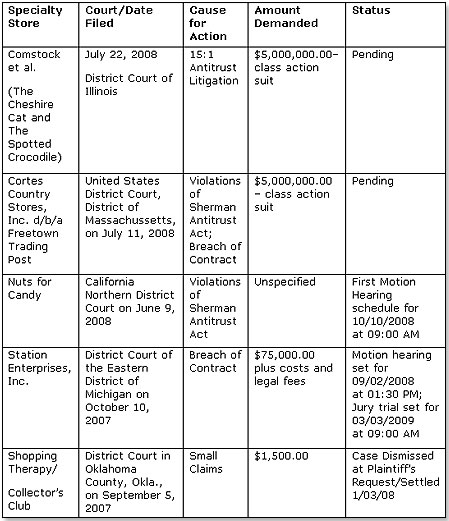 MGA Makes Emergency Appeal. August 7, 2008 – Already suffering the loss of both employees and customers due to the ruling in the first phase of the Bratz trial against Mattel, MGA Entertainment filed an appeal Thursday requesting that U.S. District Judge Stephen Larson reverse his ruling that MGA not get a new trial after a juror — now dismissed from the case — made ethnic slurs against the company's CEO, Isaac Larian. Mattel is claiming damages of up to $1 billion in the case, Reuters reported.

Toy Walkie-Talkie Pulled After Picking Up Truckers' Profanity. August 7, 2008 – Wal-Mart's website said a toy walkie-talkie made by Fisher-Price is being discontinued after a West Virginia mother claimed her 3-year-old's toy pulled in a discussion between truckers who were using expletives and talking about strip bars and drugs. The Associated Press reported that Fisher-Price made an apology for the mom's "disappointing experience."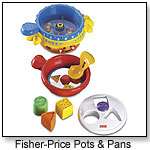 Fisher-Price Recalls Learning Toys. August 7, 2008 – The U.S. Consumer Product Safety Commission, in cooperation with Fisher-Price, has announced a voluntary recall of about 15,000 Learning Pots & Pans™ Toys because missing screws in the blue pan can cause the plastic cover to detach and release small balls that can present a choking hazard. The product retailed at department and toy stores from October 2007 through August 2008.

Toy Gun Causes Alarm in San Diego. August 6, 2008 – Police officers in San Diego showed up at an elementary school Thursday after receiving a call about someone with a gun in a nearby yard. Two boys were playing with an Airsoft toy rifle made to look like the real thing, the San Diego Union-Tribune reported.

One Juror Down, Mistrial Denied in Bratz Case. August 5, 2008 – MGA Entertainment won't get the mistrial it requested late last month after a juror in Mattel's case against MGA over the Bratz dolls made a racist remark about Iranians. U.S. District Judge Stephen G. Larson dismissed the individual who made the comment, noting that the nine other jurors had spoken about it and appeared unbiased. MGA Entertainment's CEO Isaac Larian, an Iranian Jew, said he was disappointed in the decision, the Associated Press reported.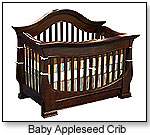 Companies Recall Cribs. August 5, 2008 – The U.S. Consumer Product Safety Commission, in cooperation with the firms mentioned below, has announced voluntary recalls of the following cribs because the mattress support systems do not comply with the 26" minimum height at their lowest setting, posing a fall hazard to children who might try to climb over the railing: about 500 Davenport Cribs imported by Baby Appleseed, sold at specialty stores nationwide from December 2006 through September 2007, and about 1,300 Cribs by Mother Hubbard's Cupboards, available from March 2006 through March 2008.

"Dark Knight" Passes $400 Million Mark. August 5, 2008 – Having grossed more than $400 million at the domestic box office in just 18 days, Warner Bros.' "The Dark Knight" is expected to surpass $500 million during its theater run.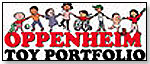 Oppenheims Lower Limits, Raise Standards. August 5, 2008 – As states and the federal government crack down on lead paint and other potentially harmful substances in toys, at least one award program for the toy industry is following suit. According to a press release, manufacturers that submit products to the Oppenheim Toy Portfolio for review this fall must comply with California's standard for phthalates and the toys must not contain more than 100 ppm of lead on the surface nor 200 ppm of substrate lead.

Trade Show Organizers Partners to Boost Numbers. August 4, 2008 – The top two trade show organizers in the world — the Hong Kong Trade Development Council and Spielwarenmesse eG — are partnering up in order to increase international attendance at the Hong Kong Toys & Games Fair. The initiative will begin with Spielwarenmesse bringing an anticipated 20 companies to the Hong Kong fair in January 2009, under a new World of Toys concept. The goal is to encourage participation from small- and medium-sized businesses, especially from Europe, according to Hong Kong Trader.

Toys "R" Us Supports Safety Bill. August 1, 2008 – Following the passage of bill H.R. 4040, the Consumer Product Safety Improvement Act of 2008, Thursday, CEO Jerry Storch of mega-retailer Toys "R" Us expressed gratitude to "Congress for working so diligently to pass this landmark legislation." According to a press release, Toys "R" Us, which has recently partnered with Safe Kids Worldwide and launched a safety website, believes the new standards will help retailers as they strive to provide high-quality toys and other children's products.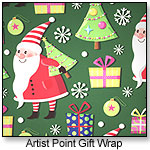 Holiday Price Hikes Encourage Early Buying. July 31, 2008 – Christmas decorations, handbags, food and apparel are likely to face prices hikes of up to 15 percent for the holiday season, so savvy consumers might consider tackling shopping a little earlier this year, the Associated Press reported. Toy prices are expected to be about 10 percent higher than they were for the 2007 holidays.
THIS BANNER IS AN AD:
---
---