---
Retailing Tips: Secrets of Discriminating Sales
Good Markdowns and Effective Marketing Make the Sale
"With our sales, we use a combination of direct mail, newspaper advertising and e-mail. ... We have people waiting in line." — Marilyn Walker, Play Fair Toys

With additional reporting by Sharri Hefner, Terri Hughes-Lazzell, Chris Lundy, Claudia Newcorn, Marie Raven and Brenda Ruggiero

Approximately two-thirds of the 64 specialty storeowners interviewed told TDmonthly Magazine they hold at least one sale a year to increase traffic and sell off unpopular items. In addition to also offering coupons and other specialty promotions, here are some sales secrets straight from the retailers themselves: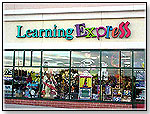 1. Take Advantage of Special Occasions: "We usually do sales in January — a clearance sale for the stuff that was overstocked from the holidays," said Randy Horn, owner of Learning Express in Glen Ellyn, Ill. "Then the town has a sidewalk sale in July, and we do a sale after Thanksgiving for Christmas."

2. Go All Out. For Moon Rabbit Toys in Santa Fe, N.M., there's only one sale a year, but it's a big one. "Our only official sale is our annual Labor Day Made-in-America toy sale. It's a big deal," Storeowner Shana Hack told TDmonthly.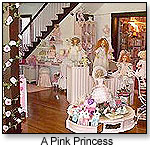 3. Cut Prices Deeply. Fifteen of 64 retailers said they cut prices by up to 20 percent for sales, but others say if it's not a significant cut, people won't buy. "Forty percent is a nice amount to generate interest; 10 to 20 percent is not enough," said Janet Kysia, manager at A Pink Princess in Boynton Beach, Fla.

Eleven retailers told TDmonthly they are willing to offer half-off discounts, especially for products they are really itching to get rid of.



4. Promote Your Sale. Whether you use e-mail notices, store signage, flyers or advertising, sales must be promoted. "We use a combination of direct mail, newspaper advertising and email," Marilyn Walker, owner of PlayFair Toys in Boulder, Colo., told TDmonthly. "It's very effective. We have people waiting in line."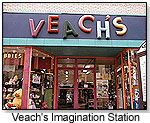 5. Use Other Promotions. Coupons and other promotions can help you move unpopular merchandise. At Veach's Imagination Station in Richmond, Ind., a store operated by the Veach family for about 70 years, sales are replaced by flyers with coupons to be brought into the store, usually in the spring, summer and a couple of times in the winter, Owner William Veach told TDmonthly.

6. Have a Discount Area. A discount area can help move items that were over-ordered or simply aren't popular. "We have a sales room/clearance room downstairs," said Miles Altman, owner of King Arthur's Court Toys in Cincinnati, Ohio.

7. Know When to Move Stock. Faye Black, owner of Learning Resources Toy Magic in Fort Walton, Fla., is willing to wait two years before marking down a product, but eight others slash prices after roughly six months. Another nine said they give toys about a year to sell at the suggested retail price.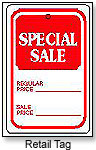 8. Protect Your Status. More than half the retailers surveyed believe sales are necessary in specialty stores, but eight retailers indicated that sales may be harmful — largely due to the threat of appearing like a discounter — and 12 warned against holding sales too often, for the same reason.

"As soon as you start having a lot of sales, it looks like the initial pledge to quality that you were giving no longer sounds realistic," Ray Goodhart, owner of Ages & Stages Toy Box in Golden, Colo., told TDmonthly. "The initial perceived value is lost if you quickly put it on sale."

Nonetheless, whether it's an official sale, clearance or discount promotions, specialty toy stores do find ways to promote their products and get buyers in the door. If a toy isn't moving, a discount may get someone interested, making room for new and exciting inventory to attract more customers.

Writer's Bio:
Terri Hughes-Lazzell is a freelance journalist based in Ossian, Ind. After spending nearly a decade as a daily newspaper reporter, she has worked as a freelance journalist for more than ten years, writing about a variety of topics. Her work appears in newspapers, magazines and specialty publications nationwide.
Read more articles by this author
THIS BANNER IS AN AD:
---
---