---
Toys in the News: 12-31-08
Click Here for Current News

Bratz Stays Home a Bit Longer. December 31, 2008 — Bratz-maker MGA Entertainment was given permission to continue producing their star product until February 11, 2009, when U.S. District Judge Stephen Larson is scheduled to hear the company's appeal of the court ruling that granted Mattel Inc. copyrights for the dolls. Judge Larson said that the stay did not apply to the rest of MGA's appeal, according to APP.com.

Tens of Thousands Will Shut Doors. December 30, 2008 — According to the UPI, tens of thousands of retailers will be forced to shut down stores after this year's disappointing holiday season. The report quoted a USA Today story that ran on Tuesday, stating that the International Council of Shopping Centers predicted that 73,000 retail stores could close from January through June 2009. According to the paper, some companies already in the process of shutting down at least some of their stores include KB Toys, Ann Taylor, Sears, Talbots and Circuit City. On a brighter note, of the toy retailers TDmonthly has reached so far, most reported their sales as being "okay, considering the economy" while a couple of owners said their stores did "very well."

Front Porch Classics Employees Start New Toy Co. December 30, 2008 — When Seattle game company Front Porch Classics, Inc. merged with New York based Sababa Toys in 2007, the core creative team at Front Porch decided to continue working together and have fun making games, according to a press release. The result is FunHub Creative, LLC, a one stop, full service product development studio specializing in bringing original board games and gift items from concept to shelf. Their award-winning staff of game designers, graphic artists, writers, editors, and project managers will work with inventors, publishers, retailers and factories to create innovative products for market.

Fundex Debuts El Chavo for Three Kings Day. December 30, 2008 — According to a press release from Fundex, "El Chavo," the namesake character of the beloved Latino children's television program, comes to life this holiday season in a new toy line hitting Target stores exclusively. Starting today, Latino moms, dads, abuelos and abuelas can share their love for El Chavo and his friends when Fundex Games, Ltd., debuts a fun, fully bilingual line of toys and games based on the highly popular animated series, "El Chavo Animado." Designed to delight and entertain a whole new generation of Hispanic families, the line will include: a board and card games; dominoes; puzzles; a hopscotch activity set; a ham and cheese sandwich game; and, plush toys of key characters, which also comes with DVDs of never-before-seen animation. Prices range from $4.99 to $14.99

Parent Company Files for Chapter 11. December 30, 2008 — The Parent Company, which sells children's products over the internet, has the dubious distinction of being the first retailer of note to file for bankruptcy protection after Christmas, reported the New York Times. Hedge-fund firm D.E. Shaw & Company is a majority owner of the firm. In an attempt to beat the recession, Parent Company's eToys offered up to 60 percent off more than 1,300 toys and games, including brands like Hannah Montana, My Little Pony and TMX Elmo. eToys had been in trouble before, filing for bankruptcy protection in 2001. At the time, its assets were bought by KB Toys, which filed for bankruptcy first in 2004 and is now holding liquidation sales.

Catastrophic Holidays Bring Opportunities to Some. December 29, 2008 — Anne D'Innoncenzio of the Associated Press reported that experts are predicting a wave of retail closings across the country, led by the bankruptcy filing of eToys just after Christmas. Though KB Toys filed for bankruptcy protection before the holidays, niche retailers are expected to be affected, too. The good news? If you survived this holiday season, you may reap the benefits of others' failures. Just as the closing of Zany Brainy stores upturned the fortunes of many neighboring toy stores, the current closings could allow specialty store owners to capture a new audience. For instance, electronics and appliance sales fell approximately 27 percent this year. Kids and parents who aren't latched to blackberries and iPhones may be looking for less expensive and more long-lasting ways to have fun and stay connected ... like board games. Let us know how 2009 works for you!

Woodstock Percussion Drums Recalled. December 29, 2008. Approximately 2,800 Calypso steel drums imported from Trinidad by Woodstock Percussion, Inc., have been recalled because of a lead paint variation, the US CPSC announced. Drum rims are stamped with either a "No. 5" or a "No. 6." Not all of the sets stamped with No. 5 are included in the recall. Sold between December 2006 and December 2007 for between $50 and $100,the drums can be returned to Woodstock Percussion for a replacement drum plus a $5 credit. Consumers can call 866-543-2848 for information.

Online Sales Hold On Tight, Thanks to Amazon. December 29, 2008 — Even e-commerce took a hit this holiday season, with sales dipping 2% over last year, reported the Wall Street Journal. Those sales were clustered around giant online sites, such as amazon.com, and holiday-only discounts. Retail sales overall fared worse, with a decline of 5.5% to 8% overall.

Christmas "Phenomenal" for Moviemakers, Cute Dog. December 29, 2008 — The success of 20th Century Fox's canine cutie story, "Marley and Me," was just one pleasant present for moviemakers this holiday season. The doggie pic brought home a $51.8 million bone for the weekend and took the No. 1 spot. Other family fare that fared well included "Bedtime Stories," which grossed $28.1 million and "The Tale of Despereuax," which grossed $11.4 million. Those flicks came in at No. 2 and No. 7, respectively according to Variety. Overall, attendance was higher than expected and appears to be one of the most prosperous holiday seasons ever for the industry. "I'm in awe of how phenomenal Christmas was," Disney prexy of domestic distribution Chuck Viane told Variety.

Small Toymakers Fear Closure Over New Testing. December 23, 2008 — TAG Toys is just one domestic wooden toy manufacturer facing the threat of exorbitant testing costs under the CPSIA — $350,000 for a line of 175 toys — that could obliterate annual profit, forcing significant price hikes. Similarly, Little Sapling Toys would incur a $30,000 bill for testing its 20 wooden models, causing the company to go out of business if changes to the new regulations aren't made, the Los Angeles Times reported.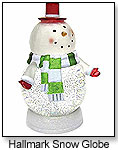 Hallmark Recalls Snow Globes for Fire Hazard. December 23, 2008 — The U.S. Consumer Product Safety Commission, in cooperation with Hallmark Cards Inc., has announced a voluntary recall of about 7,000 Jumbo Snowman Snow Globes that can ignite nearby combustible materials when exposed to sunlight. The snow globes retailed at Hallmark stores in October and November 2008. Consumers should return the product to the store for a full refund.

Holiday Toy Sales Flat. December 22, 2008 — Shoppers are still buying plenty of toys for the holidays, holding true to predictions that the toy industry wouldn't be as hard hit by the recession as other sectors, but consumers are spending a bit less per toy, according to the Associated Press. Toy traffic has been flat at mega retailers, such as Wal-Mart and Toys "R" Us, and one expert expects toy sales to fall 2 to 4 percent overall this holiday season.

MGA Files Appeal Over Ban of Bratz Sales. December 22, 2008 — MGA Entertainment filed with the U.S. Court of Appeals Friday, requesting that it stay a court order that would ban the company's manufacture of Bratz and enforce the removal of the dolls from store shelves come February, Bloomberg reported. The company is seeking a stay by the end of the year, as an attorney for MGA said customers, manufacturers and creditors are awaiting an answer. A hearing of post-trial motions for both Mattel and MGA is scheduled for Feb. 11.

Potty Dolls May Be Too Real, Some Experts Say. December 22, 2008 — Some psychologists balk at the reality of the Baby Alive Learns to Potty Doll, a Hasbro creation that actually excretes the "bananas" and "green beans" that come with it, and can cause real stains, the Washington Post reported. Some parents agree that such a doll is too realistic — and gross — while many are frantically searching to buy the $60 animatronic doll to fulfill the No. 1 wish on their little girls' Christmas list this year.

NPD Study Indicates Lower Consumer Spending. December 19, 2008 — A December study conducted by the NPD Group shows that 81 percent of holiday shoppers plan to spend less than they usually do, with 55 percent indicating their financial situation will be worse off this holiday season than in 2007, according to a press release. As compared with a similar study done in April, 5 percent more consumers now say they will take advantage of store sales, and 6 percent more indicated they'll use coupons to save money. More than 60 percent of consumers said that when it comes to holiday gifts this year, they'll consider more what people need than what they want.

KB Toys to Begin Sales Today. December 18, 2008 — Bankruptcy Judge Kevin Carey gave KB Toys approval on Thursday to begin its going-out-of-business sales, which are expected to run Friday through Feb. 9, according to the Associated Press. The toy retailer plans to retain key employees throughout the liquidation sales by offering up to $1,500 in store-closing bonuses per manager.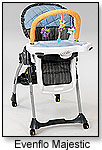 Evenflo Recalls 95,000 High Chairs. December 18, 2008 — The U.S. Consumer Product Safety Commission, in cooperation with Evenflo Company Inc., has announced a voluntary recall of about 95,000 Evenflo Majestic™ High Chairs because plastic caps and metal screws on the sides of the chair can come out and pose fall and choking hazards to children. The company has been made aware of 140 seatbacks reclining or detaching, resulting in nearly 100 reports of injuries, including bruises, scrapes, cuts and two broken bones, and more than 1,000 reports of screws or caps falling out of the chairs. The Evenflo Majestic™ retailed at mass-market and juvenile product stores, as well as Walmart.com, from January 2006 through May 2007. Consumers should contact Evenflo at 800-233-5921 to receive a free repair kit.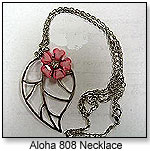 Kids' Jewelry Recalled for Lead in Hawaii. December 18, 2008 — The U.S. Consumer Product Safety Commission, in cooperation with Aloha 808 Trading, has announced a voluntary recall of about 12,800 pieces of children's jewelry due to high levels of lead. The eight styles — flower earring, three-flower pendant, necklace with red flower and leaf pendant, and miniature sandals in green, purple, aqua, orange and turquoise — retailed at small stores and kiosks in Honolulu from April through November 2008.

Toys "R" Us Trims Asia Expansion. December 17, 2008 — Due to an 8 percent decrease in same-store sales in December, partially owing to a drop in travel for business and tourism, Toys "R" Us Asia is altering its plans for expansion. The retailer opened 40 stores this year, but is scaling back 2009 openings from an anticipated 30 stores to only seven, in addition to closing six outlets, Namnews reported.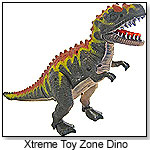 Toy Dinosaurs Recalled for Lead. December 17, 2008 — The U.S. Consumer Product Safety Commission, in cooperation with Xtreme Toy Zone, has announced a voluntary recall of about 480 "Dinosaur Epoch" Toy Dinosaurs because of excessive levels of lead in the surface paint. The toys were made in China and sold from the company's website from May through October 2008.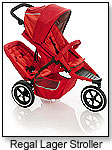 Phil & Teds Strollers Recalled for Fall Hazard. December 17, 2008 — The U.S. Consumer Product Safety Commission, in cooperation with Regal Lager Inc., has announced a voluntary recall of about 1,600 Phil & Teds Dash Buggy Strollers that could pose a fall hazard to children due to a faulty frame handle. The product retailed at juvenile product stores and online from July through September 2008. Consumers should stop using the stroller and contact Regal Lager for a replacement frame.

EU Toy Retailers to Sign Safety Agreement. December 17, 2008 — The Toy Traders of Europe, the European Retail Round Table, EuroCommerce and the European Promotional Products Assocation will sign a pact with the European Commission Thursday, agreeing to educate the market on safety standards for toys and to establish "clear safety guidelines ... for use throughout the industry," Reuters reported.

Handmade Toy Alliance Urges Modifications to CPSIA. December 16, 2008 — "Handmade toys will no longer be legal in the U.S." unless changes are made to the Consumer Product Safety Improvement Act, said Dan Marshall, owner of Peapods Natural Toys and Baby Care and a member of the Handmade Toy Alliance. Due to the high cost of third-party testing as mandated under the CPSIA, the newly formed organization is proposing instead random audits for small toymakers, as well as exemptions of materials, such as wool, cotton and wood, that are known not to harbor phthalates or lead, according to a press release.

Center for Environmental Health Finds Lead on Store Shelves. December 16, 2008 — The Oakland, Calif.-based Center for Enrivonmental Health is sending consumer watchdogs to test toys for lead and other harmful chemicals at Wal-mart and specialty toy stores this month, using Thermo Fisher Scientific's handheld Niton XRF Analyzer to screen toys right on the shelves. The consumer group already filed one report with the California attorney general's office, causing Wal-Mart to remove and ban the sale of frog-charm jewelry that the Center said contains lead above the legal limit, the Wall Street Journal reported. Groups such as the Toy Industry Association and manufacturers, however, warn that the XRF method can produce unfair results that need to be backed up by additional testing, and may be used inaccurately if the operator isn't properly trained.

Prices Fall at Fastest Monthly Rate in Decades. December 16, 2008 — Retail prices dropped for the second month in a row in November, marking the fastest rate decline since 1947 when the government began monitoring such patterns. The New York Times reported that while the price of gasoline dropped nearly 30 percent, prices for food and apparel saw a very slight increase.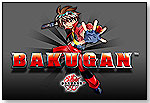 "Bakugan" Heads to Theaters. December 16, 2008 — Bakugan Battle Brawlers, known for their anime show on Cartoon Network and for their phenomenal popularity as an action figure/trading card collectible game for boys, are lining up for feature in an action-adventure movie from Universal Pictures and Stuber Prods, according to the Hollywood Reporter. Screenwriters have not been named, but the film will be produced by Ronnen Harry of Spin Master and Scott Stuber of Stuber Prods.

Mattel Shells Out $12 Million to Settle With 39 States. December 16, 2008 — Mattel will pay a collective $12 million to 39 states involved in an investigation over the company's shipments of lead-tainted toys, including Dora the Explorer and Sesame Street toys made in China, that began in August of last year. Bloomberg reported that in addition to payment, Mattel will comply now with lead-reduction guidelines effective August 2009 under the Consumer Product Safety Improvement Act of 2008, making sure its toys contain no more than 90 parts per million of lead.

4-Year-Old Breaks into Dollar Store for Toys. December 16, 2008 — Beaumont, Texas, police responded to a Family Dollar store's silent alarm at about 3 a.m. to discover a 4-year-old boy playing with toys inside, Justice News Flash reported. Officials say the boy left his home, crossed a multilane street and, on a second attempt to get into the store, entered through an unlocked door.

Consumers Have Lots of Holiday Shopping Left to Do. December 16, 2008 — According to a National Retail Federation survey conducted by BIGresearch, more than 41 million people haven't even begun their holiday shopping, and the average person had finished about 47 percent of their holiday shopping by the second week of December. A press release reported that about 32 percent of shoppers plan to make a trip to a specialty store within the next 10 days, while roughly 40 percent of consumers plan to do their shopping online.

KB Toys Deals Corporate Layoffs. December 15, 2008 — Pittsfield, Mass.-based KB Toys announced its bankruptcy to employees Thursday and laid off some 100 of the 270 staff at its corporate office Friday. Health insurance coverage for those now without jobs ended right away, said one ousted staff member, and there's been no word on whether the former employees will receive severance, the Berkshire Eagle reported.

Hasbro Scraps Scrabulous Suit. December 15, 2008 — Hasbro dropped a lawsuit against brothers Jayant and Rajat Agarwalla of India, who developed an online game called Scrabulous — after the traditional Scrabble board game — that was a huge hit on Facebook until its removal earlier this year. The court documents were filed Friday and do not give a reason for Hasbro's exit from the suit, according to the Associated Press.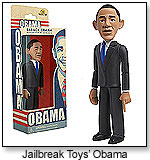 Obama Action Figure Big Holiday Hit With Kids. December 15, 2008 — One Manhattan retailer has dubbed a 6" action figure of President-elect Barack Obama from Jailbreak Toys his store's Tickle Me Elmo this Christmas, saying the Scholastic Store has sold more than 200 since the beginning of December, the UK's Daily Mail reported.

Kids in Iraq Ordered to Surrender Toy Guns. December 15, 2008 — The Iraqi army is confiscating toy guns in Mahmoudiya so that children aren't at risk for being mistaken as militants by American and Iraqi troops. Elsewhere in Iraq, British soldiers are urging parents to keep their children from playing in the streeets with toy firearms, for the kids' protection, United Press International reported.

AmericasMart's Children's World to Host 1,000+ Kids' Line in January. December 12, 2008 — More than 1,000 children's apparel and furniture lines will be on display from companies in AmericasMart's Children's World in January, according to a press release. In addition to almost 100 permanent showrooms on level 13 of Building 3, the showing will include an expansion of more than 100 temporary companies on floor 3, nearly one-third of which are new to the market.

Retail Decline Hits 16-Year High. December 12, 2008 — U.S. retail sales continued to slide in November, making the five-month decline the longest in 16 or more years, Reuters reported. After falling 2.9 percent in October, sales were down 1.8 percent in November, during which time sales of apparel, furniture and electronics picked up from the previous month.

KB Toys Goes Out With a Sale. December 12, 2008 — Holiday shoppers can benefit now from the financial failure of KB Toys, which is launching going-out-of-business sales at its more than 400 stores, according to Newsday. Sales at stores open more than 12 months have fallen significantly since the beginning of October, performing nearly 20 percent under last year in a two-month, year-over-year comparison. Reuters reported that a judge ruled KB Toys can use cash collateral to pay its employees and cover operations at its stores through the holidays.

Police Respond to Call, Find Toy Gun at Elementary School. December 12, 2008 — After receiving a call about a Portsmouth, N.H., elementary-school student carrying a weapon on the school bus, police officers went to the school and discovered the student had brought a toy gun. The superintendent said parents are encouraged to keep their kids from bringing such items to school, Foster's Daily Democrat reported.

KB Toys Files for Bankruptcy. December 11, 2008 — In a liquidity crisis owing to a sudden decrease in sales, KB Toys has filed for bankruptcy protection in Wilmington, Del. The 86-year-old retailer owes up to $500 million to creditors — about the same amount it has in assets, Bloomberg reported. CEO Gerald Storch of Toys "R" Us recently acknowledged that the bankruptcy of other stores may help business for his chain, which is currently $6 billion in debt and discounting heavily for holiday shoppers, according to BusinessWeek.

MGA Voices Appeal. December 11, 2008 — MGA Entertainment has requested that U.S. District Judge Stephen Larson delay enforcement of his Dec. 4 ruling that would prevent the company from making or selling Bratz dolls early next year. Attorney Thomas Nolan asked for a decision on an extension by the end of December. MGA plans to seek help from the federal appeals court if the judge does not grant its request, Reuters reported.

Caught Speeding? Donate a Toy. December 10, 2008 — In Sunset Valley, Texas, police officers are trading "Tickets for Toys" in a new program that permits them to give out a flier encouraging toy donations when they issue warnings for minor infractions, such as a parking violation or driving a little too fast, KEYE TV reported.

Dollar General Offers 10% Off for Toy Drives. December 9, 2008 — Dollar General stores are giving an extra 10-percent discount on volume toy purchases worth $250 or more through Dec. 24 in order to support Toys for Tots and other charitable collections for the holidays, according to a press release.

MEGA Brands Appoints New Director to Board. December 9, 2008 — MEGA Brands Inc. has appointed Paul Rivett to the Board of Directors, effective immediately, in line with an agreement made with Fairfax Financial Holdings Limited in August. Peter T. Main, who has served on the Board for six years, will leave his post as a Director of the Corporation Jan. 15, according to a press release.

Counterfeit Air Hogs Seized at Border. December 8, 2008 — United States Customs and Border Protection recently seized and will destroy a $30,000 shipment of Chinese-made, RC toy vehicles that are fake versions of the Air Hogs Zero Gravity Micros manufactured by Spin Master, according to press release.

Lead Suit Against Toymakers Can Go On. December 8, 2008 — A Los Angeles judge ruled Monday that a lawsuit filed in May against Mattel, Target, Wal-Mart and other retailers for producing and selling toys containing high levels of lead or tiny magnets still stands, even though the companies offered replacements for the potentially dangerous toys, the Associated Press reported.

Lawsuit-Slammed "Harry Potter Lexicon" Coming in January. December 8, 2008 — Steven Vander Ark lost a case to author J.K. Rowling earlier this year, with a judge barring his right to put out a print version of his unofficial online guide to the "Harry Potter" book series. Vander Ark is now moving ahead with publishing a 400-page revised version of the "Harry Potter Lexicon," due out Jan. 12 from RDR Books, according to the Associated Press.

Toobee Spreads Holiday Cheer With Flying Can Giveaway. December 8, 2008 — Beginning today, Toobee International is offering for free as many as 30,000 of its Toobee® the Amazing Flying Can toys through its website. "We wanted to help people find a reason to smile in these tough economic times," the company's president, Greg Stromberg, said in a press release.

Former Toy Exec Jobless on NYC Streets. December 8, 2008 — Paul Nawrocki worked in the toy industry for three decades before he was laid off in February, but now spends his days on the streets of Manhattan, advertising his need for a job via the sandwich sign he wears over his suit and tie, CNN reported. Nawrocki, who represents one of the more than 1.9 million jobs lost in the United States this year alone, has caught the attention of at least one recruiter and hopes there's something out there for him soon.

Consumer Groups Sue CPSC. December 4, 2008 — The Natural Resources Defense Council and Public Citizen have filed suit against the U.S. Consumer Product Safety Commission based on the commission's ruling that the ban on phthalates in children's products, effective Feb. 10 under the Consumer Product Safety Improvement Act of 2008, does not apply to toys made prior to that date. The group says the new limits on phthalates should be applied retroactively so there's no loophole in the system, according to the Wall Street Journal.

Toymakers Pay $1.8 Million in Lawsuit Over Lead-Tainted Toys. December 4, 2008 — Mattel, RC2 and seven other toy manufacturers will pay a collective $1.8 million to settle a California lawsuit filed last year over exposure to lead-tainted toys that were made in China, the Associated Press reported. They will comply now with new regulations under the Consumer Products Safety Improvement Act of 2008, although the legislation doesn't officially go into effect until February. A fund will be set aside to monitor the companies' compliance with the law, particularly pertaining to lead content.

Selecta Spielzeug Pulls Out of U.S. Market. December 4, 2008 — Germany-based Selecta Toys has announced it will no longer offer its products in the United States, effective Dec. 31, because of increased costs associated with new regulations under the Consumer Product Safety Improvement Act of 2008, including U.S. certification of third-party testing centers and differences in testing procedures required for Europe and the United States, President Rex Tompkins of Europlay Corp., which represents Selecta in the United States, told TDmonthly. In a letter to customers, Managing Director Matthias Menzel indicated that compliance with the CPSIA and other rising expenses would force the company to raise its prices by more than 50 percent. According to Tompkins, Selecta's products are safety tested under ASTM and EN71 standards, but certain requirements of the CPSIA would "add significant exponential cost to our operation," potentially into the hundreds of thousands per year. He told TDmonthly the exit will affect nearly 1,200 stores. Käthe Kruse, also under Europlay, will continue its U.S. distribution.

Judge Denies MGA Rights to Make or Sell Bratz. December 4, 2008 — In the lengthy legal battle between Mattel and Bratz dolls maker MGA Entertainment, U.S. District Judge Stephen Larson ruled Wednesday that MGA can no longer manufacture Bratz and is barred from selling them after the holiday season. The Associated Press also reported that the injunction applies to all 40 of the dolls in the Bratz line, including the original four that stemmed from drawings done by former Mattel employee Carter Bryant. CEO Isaac Larian of MGA announced plans for an immediate appeal of the judge's decision. Per a Mattel press release, "the Court's Orders will not take full effect until the Court rules on the parties' post-trial motions, which are currently scheduled to be heard in February."

Toy Industry Foundation Launches $400,000 Partnership With My Stuff Bags. December 3, 2008 — The Toy Industry Foundation has announced a two-year commitment to support the My Stuff Bags Foundation with a pledge of $400,000 and 50,000 toys. My Stuff Bags offers hope to children in crisis situations, often in shelters or foster care, by distributing bags filled with clothes, toiletries, blankets and a plush animal, according to a press release. Each of the 2,000 bags being distributed this holiday season will include a new toy donated by a manufacturer to The Toy Bank.

Ecology Center Reports on Toxic Toys. December 3, 2008 — While testing more than 1,500 popular toys with handheld X-ray fluorescence devices, Michigan's Ecology Center found one-third of the products to contain medium or high levels of toxic chemicals, including lead, arsenic and flame retardants. Hannah Montana jewelry was among the items found to have high levels of lead. CNNMoney reported that the Toy Industry Association criticized the report, found on healthytoys.org, for being misleading, saying that the toy industry has been under much tougher scrutiny for the past year and a half.

Toys "R" Us Under Investigation in Australia. December 3, 2008 – The Federal Workplace Ombudsman has sent 10 federal officers to investigate the retailer's headquarters and select stores in Australia following reports of unpaid wages to thousands of employees. Underpayment of staff could lead to legal action forcing Toys "R" Us to pay millions of dollars in due wages to current and former employees, the Daily Telegraph reported.

Epoch Buys International Playthings. December 3, 2008 — Tokyo-based toy and computer games company Epoch Company, Ltd., the creator of Calico Critters, has purchased International Playthings in an agreement that was finalized in mid-November. The management staff at IPI will stay the same as it was under Grand Toys, according to a press release.

NRF Finds Black Friday Spending Up From '07. December 3, 2008 — The National Retail Federation reported an increase in the weekend spending that kicked off on Thanksgiving day this year, with consumers spending 7.2 percent more — to an average of about $372 per person — than they did for Black Friday weekend in 2007. The NRF's survey conducted by BIGresearch also found that 28.5 percent of the shoppers purchased one or more toys, according to a press release.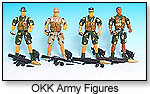 OKK Trading Recalls Action Figures. December 3, 2008 — The U.S. Consumer Product Safety Commission, in cooperation with OKK Trading, has announced a voluntary recall of about 5,400 Army Figures due to excessive levels of lead in the surface paint. The 7.5" figures were sold at dollar stores and okktoys.com from June through September 2008.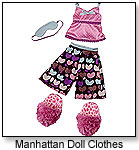 Manhattan Group Recalls Doll Clothes. December 3, 2008 — The U.S. Consumer Product Safety Commission, in cooperation with Manhattan Group, has announced a voluntary recall of about 9,200 Groovy Fashions™ Sassy Jammies™ Doll Clothing Sets because surface paint on the pajama pants has excessive levels of lead. The clothes retailed at gift stores, online and via mail order from January through October 2008.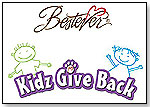 Bestever Partners With Kids Wish Network for Online-Plush Release. December 2, 2008 — BESTEVER's Kidz Give Back line of plush animals, launching in January, will each come with an Internet code that, once registered, lets the company know to donate an identical stuffed animal to a hospitalized child through the Kids Wish Network. The Kidz Give Back website will also offer interactive activities for children, all tied in to the theme of "paying it forward," according to a press release.

Wii Profits While Other Units Don't. December 2, 2008 — According to a Macquarie Securities analyst who spoke to Forbes magazine, Nintendo's Wii scores a profit of $6 per unit sold, but Sony loses money with sales of its PlayStation 3 and Microsoft may only come out even with the Xbox 360. Gamesindustry.biz reported that the price point for the Wii is about $150 less than the PS3, and even better for Nintendo, more software will be sold for the Wii than for any other gaming system this year.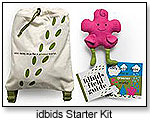 TIA Releases Toy of the Year Nominees. December 1, 2008 — The Toy Industry Association has announced its list of 74 nominees for the 2009 TOTY Awards, including contenders in the categories Specialty Toy of the Year, Educational Toy of the Year, Game of the Year, Girl Toy of the Year and others. Nominees include Idbids Eco-friendly Starter Kit, Zingo! by ThinkFun, Bananagrams, Techno Source's Clickables, Fisher-Price's Elmo Live and Playmobil's Circus Ring. TIA member companies can place their votes between now and Jan. 16, and the winners will be announced at a special event at Pier 60 in New York on Feb. 15.

Kids Gamercize Their Way to Fitness. December 1, 2008 — A study at England's University of Cumbria found that 90 percent of 50 11- and 12-year-olds enjoyed exercising while simultaneously playing video games. Using Gamercise equipment, which is available for use in schools as well as homes, the kids could only continue playing their games if they kept moving. Seventy-five percent of the children in the study were accustomed to spending more than an hour each day playing video games, according to a press release.

Toys for Tots Sit in Largely Empty Warehouses. December 1, 2008 — A close-to-empty warehouse in South Boston exemplifies the struggle the U.S. Marine Corps Toys for Tots program is facing nationwide: tremendous shortages of toy donations up against many more requests from needy families. The Boston Herald reported that one staff sergeant said there are still 300,000 requests for toys in the area, with only about 5,000 children having been helped thus far, and even targeted drives are bringing in far fewer donations than in years past.

Toys "R" Us Sees Fatal Shooting on Black Friday. November 29, 2008 — Two men shot and killed each other in a Palm Desert, Calif., Toys "R" Us store around 11:30 a.m. Friday after a bloody fight broke out between the two women who were with them. No one else was injured in the incident, which police said was not related to holiday shopping, according to the Associated Press.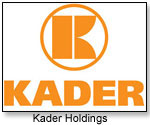 Chinese Laborers Protest at Dongguan Toy Factory. November 26, 2008 — Eighty migrant laborers demanding more severance pay after a layoff at Kai Da toy factory in Dongguan, China, sparked a 500-protestor-strong riot outside the factory Tuesday, in which demonstrators stormed the gates and proceeded to destroy computers and other company property. Parent company Kader Holdings said its workers had received compensation under China's labor law, the Associated Press reported.

U.S. PIRG Reports on "Trouble in Toyland." November 26, 2008 — The annual "Trouble in Toyland" report released by the U.S. Public Interest Research Group Tuesday targets products that contain lead or phthalates, or may present a choking hazard to children, as well as outlining highlights of the Consumer Product Safety Improvement Act of 2008 passed in August. The following Products named in the survey for being potentially hazardous include the following: JA-RU's Pony Land Scented Pony, for very high levels of the phthalate DINP, a Halloween Skull Earring by Fashion Earrings that contains more than 600 parts per million of lead, and Hasbro's Littlest Pet Shop, for an insufficient label warning of small parts.
THIS BANNER IS AN AD:
---
---