---
Retailing Tips: Keep Customers' Spirits Light
Attitude, Play and Your Absolute Best Create a Winning Holiday Equation
"You set the mood for the store and the staff; you set the expectation and the results you want." — Kathleen McHugh, president of ASTRA
With additional reporting by Sharri Hefner, Terri Hughes-Lazzell, Chris Lundy, Sheri Jobe, Julie L. Jones, Claudia Newcorn, Marie Raven and Brenda Ruggiero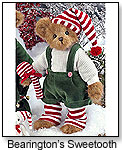 As important as the months-ahead preparation for the holiday season is the ability to maintain a positive store spirit throughout December — despite any challenges that come along. Here's what specialty toy-store owners and experts told TDmonthly Magazine about keeping things cheerful for both staff and customers:

1. Ignore Predictions. "The newscasters with the 'doom and gloom' … affect the buyers and keep them from spending," Ava Allen, owner of Be Beep A Toy Shop in Columbia, S.C., told TDmonthly. "We've been through the cycle before and it always turns out OK."

Kathleen McHugh, president of the American Specialty Toy Retailing Association, recommended turning off the TV to avoid being influenced by the doomsayers.

2. Set the Mood. "Your staff needs you to be encouraging and upbeat so they will be encouraging and upbeat with customers," McHugh said. "You set the mood for the store and the staff; you set the expectation and the results you want."

3. Pick Up the Tab. "I told people that between now and Christmas, I'll pick up the sales tax," Fred Rosenberg, owner of On the Park in Kingwood Texas, told TDmonthly in October. "We're up like 60 percent over last year since we started that, just in a week."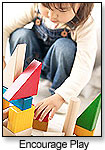 4. Let Them Play. "Play Days on Saturdays is a big factor" for the holidays, said Katherine King, manager of Giggles Toys & More in Bozeman, Mont. "Our calendar out in front of the store announces events, and that brings people in."

"You have to have fun in a toy store, and that's what we try to create," Kate Tanner, owner of Kidstop Toys & Books in Scottsdale, Ariz., told TDmonthly. A recent visitor to her store was following professional advice to play, laugh and have fun. "I'm just here because my therapist was right," the lady told Kate, who played a game with her.

5. Don't Skimp on Value. Even if your store won't have them, "consumers expect sales and discounts this year," Ellen Davis, vice president of public relations for the National Retail Federation, told TDmonthly. "They're not going for the selection, quality or customer service, so it's important to make sure you are promoting price and value even without a sale." She suggested tagging on an accessory to certain items, to add value.

6. Shorten Shifts. Holiday shopping is a busy time, so ensure your help is rested by scheduling shorter shifts, advised McHugh.

7. Simplify Payment. Christine Osborne, co-owner of Wonder Works in Charleston, S.C., is giving customers an easy way to shop in tough economic times. "With our layaway plan, people can budget and plan for Christmas this year," she said.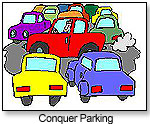 8. Work With Neighbors. Seasonal parking is a huge challenge for The Time Machine in Manchester, Conn., but they've found a way to resolve the issue. "The store makes deals with its neighbors and actually posts a parking attendant outside," Manager Dan Kline said.

9. Give Your Best. The holiday season requires extra time and energy. "It means getting up at 5 a.m. instead of 7 a.m. to make the store look presentable and make sure the shelves are stocked," Owner Bob Samuels of Learning Express in Andover, Mass., told TDmonthly. "[The store] can't be shopworn like the big-box stores are a week into the season. It has to look the same as day one on the last day of Christmas."

"Your customers can shop anywhere, but they are shopping with you," added McHugh. "Reward them with the best your store can be in every way."

Writer's Bio:
Terri Hughes-Lazzell is a freelance journalist based in Ossian, Ind. After spending nearly a decade as a daily newspaper reporter, she has worked as a freelance journalist for more than ten years, writing about a variety of topics. Her work appears in newspapers, magazines and specialty publications nationwide.
Read more articles by this author
THIS BANNER IS AN AD:
---
---