---
Retailers and Manufacturers Scramble for Safety
Online Stores Post New Warnings Amid Tighter Laws
"I've had two employees in my back office part time for the last week and a half trying to bring our website into compliance." — Janet Gregory, Over the Rainbow

As the Dec. 12 deadline approaches for online retailers to post specific warnings alongside select children's products under requirements in the Consumer Product Safety Improvement Act of 2008, retailers are finding it hard to keep up with both the legislation and the holiday season, they told TDmonthly Magazine.

CHOKING ON COMPLIANCE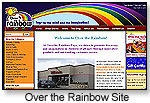 "It's an extremely inconvenient time," said Janet Gregory, owner of Over the Rainbow Toy Store in Anchorage, Alaska, in early December. "I've had two employees in my back office part time for the last week and a half trying to bring our website into compliance so I can keep it up for the holidays. And this time of year, more than any, I need all of my staff on the floor with my customers."

The CPSIA states that all items that pose a potential choking hazard must have one of six specific warnings, as appropriate to the product in question, posted preceding the item's description anywhere where a consumer can directly purchase it.

"For us to have to sit down and do all of this right now is an interesting proposal. It's Christmas!" Christine Osborne, owner of Wonder Works in Charleston, S.C., told TDmonthly. Almost all of the 700 items on Wonder Works' website are affected by the new rule.

"I really have to take care of my customers right now," she stressed. "All of my girls have a laminated card in their apron that talks about how our products conform to the new standards, so they can show customers if they have questions."

Update: For some retailers, the deadline is simply too tight. On Dec. 12, Owner Terry Myers of Kaleidoscope Toys in Round Rock, Texas, told TDmonthly, "As of yesterday I don't sell on [my store's website], because I don't have time to take care of the new compliance safety laws."

TOYMAKERS LOSE FOOTING

Osborne told TDmonthly she's already very comfortable with the products in her store, but it's possible some of those products may not last through the transition to new regulations.

"It really is a financial and bureaucratic burden that some small manufacturers won't be able to support," pointed out Jamie Kreisman, president of St. Paul, Minn.-based manufacturer Beka.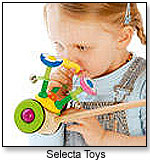 Kreisman expressed concern about the new law's failure to identify the major differences between products being manufactured in the millions and products being made in the hundreds domestically. "Home-based, hand-made types of companies are going to have no way to meet the new requirements. As things evolve, I think retailers and, as a result, consumers, are going to have a lot less [sic] companies to choose from."

Selecta Spielzeug has already announced its exit from the U.S. market, and other companies could follow.

SENTIMENT FOR SAFETY

Overall sentiment from manufacturers at the Toy Industry Association's Fall Toy Preview expressed motivation for proof of safer toys despite the headaches of compliance. Ultimately, retailers are hoping for the same.

John Goehring, owner of The Toyworks in Santa Rosa, Calif., acknowledged high consumer awareness in terms of accessing safety information online. Educated consumers, of course, are just what specialty retailers want and need. "I certainly hope to see a positive impact from this," he summed up.

Writer's Bio:
Marie Raven has a long history with the specialty toy industry as a family business. In addition to freelancing for TDmonthly Magazine, she writes creative and technical material for various other businesses.
Read more articles by this author
THIS BANNER IS AN AD:
---
---