---
New ABC Conference Aims to Inform
Spring Event Highlights Retail Sessions and CPSIA Panel
"The target is retailers, but the program is developed so that it's all encompassing." — Eric Seemann, All Baby & Child

The ABC Kids Expo is in its seventh year, with plans to take over the Las Vegas Convention Center again this September. But this year, All Baby & Child is also offering something completely new — a spring educational conference for independent, specialty retailers and the toy makers that supply them.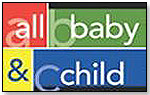 "The target is retailers, but the program is developed so that it's all encompassing," Eric Seemann, spokesman for the San Antonio-based toy event organizer, told TDmonthly Magazine. "It doesn't matter where you're at in the industry, what your role is, whether you're a manufacturer, whether you're a manufacturer's rep, whether you're a retailer," he said. There will be something in the program for everyone.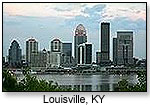 Presentations are geared toward retailers, manufacturer reps and exhibitors, with a featured, invitation-only exhibitors space. Slated this year for May 4-7 in Louisville, Ky., the new event is to be held annually.

CPSIA PANEL KICKS OFF CONFERENCE

A major highlight of the conference is the CPSIA Panel Breakfast, which, at its inception, was to be a 20-minute presentation, but has since developed into an hour-and-a-half-long panel discussion, to be held Tuesday morning, May 5.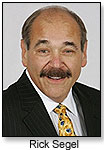 The panel will talk about industry regulation and how the Consumer Product Safety Improvement Act of 2008 will affect businesses. The expert lineup includes the following panelists: Mike Dwyer, executive director for the Juvenile Products Manufacturers Association; Frederick Locker, a partner in the law firm of Locker Greenberg & Brainin P.C., a member of the Advisory Committee of United States Chamber of Commerce/National Association of Manufacturers on Product Safety and the Harvard University Center for Risk Analysis; and Scott Krueger, a 30-year veteran of the juvenile products industry.

Other sessions scheduled for the event include "The Emotional & Environmental Aspects of Retail Displays," presented by Greg Feinberg, "Effective Suggestive Selling" from Rick Segel, and a series of breakout sessions.

EVENT FOCUSES ON EDUCATION

Whereas the annual ABC Kids Expo is about buying, the spring conference is about educating retailers.

"The big thing for our fall expo is it's entirely about buying and placing orders, unlike a lot of other association and trade shows or events where they try to blend in some educational stuff … which ends up being a distraction and pulling people off the floor," Eric told TDmonthly. "Since its inception, our fall show has been about keeping buyers on the floor."

The spring event takes ABC back to its roots. When the group started in 2003, it catered to the independents, excluding the big-box stores. The show portion will feature independent manufacturer exhibitors.

"It's about giving them some space to provide those mid-year launches, and that is what the show component is about," Eric said.

The education aspect is much the same, with independents in mind. "The spring event, again, is focused at just the individual stores from an educational standpoint because we figure Wal-Mart, Nordstrom, Target … they are doing their own educational [programs]," he told TDmonthly.

The All Baby & Family Spring Education Conference will be held at the Kentucky International Convention Center. For additional information, visit the event's website at www.theabcshow.com/springconference, or call the ABC hotline at 210-691-4848, fax 210-691-4849 or email springconference@theabcshow.com.

Writer's Bio:
Sheri Jobe has been a journalist for more than 15 years. As a freelancer, she splits her time mostly between the Midwest and New England. She has been published in business journals and regional newspapers. She also writes fiction.
Read more articles by this author
THIS BANNER IS AN AD:
---
---