Even though it seems like months away, it's time to start looking ahead towards that ghoulish holiday celebration know as Halloween. Although never easy to predict, there are some solid factors that seem to reliably determine and influence the success of the October holiday.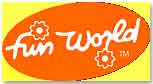 Many manufacturers and retailers, such as Roger Arden of Fun World, based in Los Angeles, feel that the marked rise in 2003 Halloween sales raises hope that 2004 will be an even stronger year. New developments, such as better and more durable costume fabrics and novelty lights and gadgets, also bode well for upcoming October sales.
High hopes for 2004 fright night sales are shared from coast to coast, as Phil Lentini of

Chauvet indicated. The market for Halloween products is "expanding and becoming more mainstream." This makes it easier for consumers to get the products that they want through standard non-specialized retailers, such as Wal-Mart and Target. Moreover, if the National Retail Federation projections for the 2003 Halloween season hold steady, the average consumer will probably spend around $42.00 on Halloween festivities. This could translate roughly to a potential 5 to 7 billion dollar sales market, which would help Halloween remain the top sales holiday, second only to the Christmas season.
Perhaps one of the strongest indicators of this year's Halloween sales potential can be found in pop culture. Around October, many of the summer and late spring films are released on DVD and VHS, which often serve as welcomed publicity for movie-themed costumes and accessories. In 2003, theme-based costumes flew off shelves thanks to the late spring and early to mid summer success and DVD/VHS fall releases of films such as Pirates of the Caribbean: Curse of the Black Pearl, The Hulk and X-Men 2. If this holds true, this year's probable surefire blockbusters like the second installment of Spider Man and I Robot, a Will Smith vehicle, may serve as popular themes for costumes and various accessories. Popular cartoon and video game characters, such as Wonder Woman and The Flash of Justice League fame, and Jedi knights from Star Wars: Knight of the Republic, will also likely be popular themes this year.
Another important trend that seems to be sparing the growth of the Halloween market is the growing adult involvement in the holiday. Many merchants feel this primarily through a rise in demand and sales of adult sized and themed costumes, such as satiric political figures, especially since 2004 is a presidential election year.
As one merchant sums it up best, "2004 is a new year, and judging by the looks of it, it can only get better."