In 1999, FuntoCollect.com opened on the Internet with six collectible lines and fifty items. Initially, William Miller kept his stock in the garage. Based in California, this store has expanded to include forty lines with over 5,000 items on their website. A 4,000-square-foot warehouse will no longer be enough to contain Miller´s growing business. This year he plans to move into a 10,000-square-foot space and will continue to operate from the Internet.
Miller attributes his success to exceeding customer expectations. He believes other stores fall short in product availability and speed.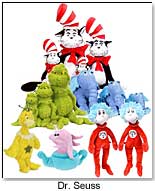 "Many of our competitors take three business days or more to ship an order. We take one business day," says Miller. "Some competitors drop ship their merchandise from the manufacturer. We stock all of the products we have listed. In some cases, when customers place an order on our website, it will ship the same day."
Customers receive a confirmation email and within one day receive a tracking number. No delays. He offers free shipping on orders over $75 and provides a toll free number for questions during business hours. Email during weekdays is often answered within minutes.
The most popular collectibles are Dr. Seuss, Peanuts, and Snoopy, classics that will be around forever. "These items are steady sellers throughout the year and make great gifts," he says. "Typically, on our most popular lines we will carry as many products as we can get our hands on. We like to carry a complete selection so the customer can purchase everything, easily, from one retailer, at an affordable price."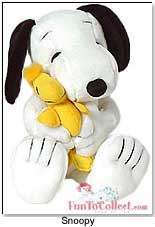 Raggedy Ann and Precious Moments, other familiar classics, add to new line introductions such as Sealed with a Kiss, Jim Shore, Vanmark, and Trail of the Painted Ponies, one of their top sellers. FuntoCollect.com is the official Trail of the Painted Ponies merchandise partner.
"Some of the classic merchandise such as Peanuts and Seuss will be around forever, but other merchandise is not so fortunate," he says. "Movie merchandise doesn´t seem to have the lasting appeal as it once used to have, so we do not focus much on that merchandise. Many of the lines we do carry continue to come out with new selections, so that people may add to their current collections."