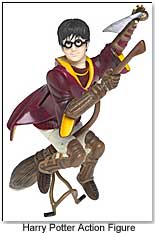 Whether you´re an independent retailer or a Wal-Mart, simply purchasing this year´s newest licensed toys and putting them on the shelves won´t guarantee strong sales at the register. Faced with a licensed toy´s short sale window, retailers have to be creative with everything from pricing to displays in order to get their share of the profits before that window slams shut.
"Retailers have to remember that just because it´s a licensed toy, doesn´t mean that consumers will beat a path to your door to buy it," said The Retail Doctor and author of You Can Compete, Bob Phibbs.
Facing stiff competition from large retail giants and specialty chain stores, independent retailers in particular can´t compete when it comes to pricing and have to pay greater attention to their merchandising techniques.
"Sadly, many retailers don´t merchandise well," said Phibbs. "They simply stock their merchandise and never take the time to create a buzz around the product. Couple that with hanging onto product too long and they risk not breaking even."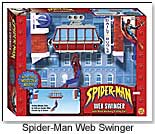 Merchandise a product correctly and an independent retailer can snag a piece of the licensed toy profits, which according to a recent article by the NPD Group, generally comprises 25 to 30 percent of all toy product sales in any given year.
"Overall sales in the toy industry were down 3 percent in 2003 compared to 2002, while licensed toy sales were up 4 percent," notes NPD Funworld Senior Industry Analyst Mike Redmond. "With all of the movie releases and sequels geared towards kids, licensed sales should maintain or increase in 2004."
Upcoming releases such as Harry Potter and the Prisoner of Azkaban, Shrek 2, Spider-Man 2, Yu-Gi-Oh!, and Spongebob Squarepants are sure to set the sales pace but Redmond expects the Spider-Man 2 licensed toys to fare the best.
So how can independent retailers get customers in the door and hot licensed toys off the shelves? Phibbs offers some suggestions:
1. Plan before you buy and know what your breakeven is
2. Only buy what your anticipated needs are
3. Make sure not only that the product fits your store, but also that your customers believe in it
4. Make your product unique and build a buzz around it by offering movie ticket giveaways, have sales people dress up like characters, etc.
5. Don´t expect the product to do the work for you
6. Price what you think is fair and don´t try to compete price-wise with larger chain stores
7. Make displays fun, educational and interactive
8. Remember that your sales people and outstanding customer service drive sales. If your sales people don´t think a product is hot, apathy will kill a product while it´s still on the shelf