Licensed characters are a hot commodity, leaping off movie and television screens as action figures, toys and books. Their newest starring role is in classic board games from Hasbro,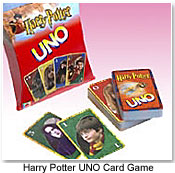 Parker Brothers, Milton Bradley, USAopoly and Mattel.
Hasbro Properties Group (Hasbro/Parker Brothers/Milton Bradley games) company execs have stated that many of their signature brands have become content for children's entertainment, which can bring a property to life and open the door for a variety of merchandise categories. Recently, this trend was punctuated with the addition of The Lord of the Rings line, with Frodo seemingly popping up everywhere—from Monopoly and Trivial Pursuit to Risk—while Hasbro's website promoted product and the upcoming release of The Return of the King. Not to be left out of the wizards and magic craze, Mattel released its Harry Potter UNO card game brand, customizing the cards to feature the world of Harry Potter.
The third largest game manufacturer in the U.S., Pressman Toy was one of the first in the toy industry to license products with its Dick Tracy and Little Orphan Annie playthings, as well as a line of Snow White products in the 1930s. Current licenses include Scooby Doo, the Wizard of Oz, Powerpuff Girls, Spiderman, and most recently, The Hulk.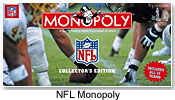 By partnering with companies and brands such as Hasbro, Twentieth Century Fox, Warner Bros, Marvel, New Line Cinema and others, USAopoly found success creating their own versions of other manufacturer's board games and customizing them with unique playing pieces and boards. Monopoly, Pictionary, Clue, and Yahtzee are now adorned with such licensed entities as Peanuts, the Muppets, NFL, NASCAR and Austin Powers.
What will 2004 yield? With impending blockbuster movies scheduled to hit screens this summer, including a new Harry Potter installment, Shrek 2, Spiderman 2, Thunderbirds, Yu-Gi-Oh! and the Fantastic Four, expect manufacturers to continue capitalizing on these properties to draw new players into the game.