---
Hollywood ToyBoy: Bad Breath, Taxes and Toons
"I have a blank check to turn Disney cartoons into something interesting." — Disney VP

April 15! Even in La La Land, the cold, bad breath of the taxman sweeps the land. Memories of meals past haunt me as I look through my receipts. I'm staring at a $50 lunch bill, and the haze slowly clears from my eyes: right, Mexican food and weird cartoons.

Disney is going full-tilt into hipsterville:

"We want to be different. I have a blank check to turn Disney cartoons into something interesting," related the VP in charge of VP-ing. "We're talkin' boys who will be girls, idiot aliens and all sorts of rock 'n' roll madness. Really novel stuff. Look to lots of vinyl-inspired toons and the merchandise to back it up. If all goes well, toys will be... groovy."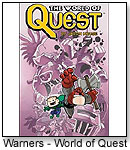 Specialty stores take note.

Warners is opening up "The World of Quest," a funny, futuristic, really cool fantasy show based on the comic book. I look down at the crumpled receipt from a long night of drinking and recall some bleary facts associated with it.

"A little like Mighty Max, but with flash animation and mixed with Monty Python," invoked the producer/story editor, who was calling for a refill. "We're doing it with the Canadians as co-financers, but it should be pretty slick." Action figures and video games bode well.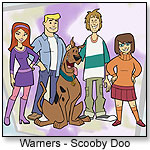 A little blond birdie also told me ― and this was a really expensive lunch ― that Warners was doing more Scooby Doos and is looking for a new kind of Batman. "Something to push with the new film." Which means lots and lots of toys to follow it up.

Look to a younger, slicker version of Bats, more along the line of "Teen Titans."

Sony equals Spider-Man. Spidey III is coming out, and the animated show will just be icing.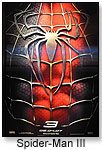 "I can't even tell you the amount of toys that are going to avalanche from that property, " purred a development exec as she twirled clam linguine on her fork. "We're cherry-picking the best."

The taste of French food is in my mouth as I recall my dinner companion telling me about Starz's reorganization having gobbled up Film Roman ― which means a new player in the kids' market and all the toys that follow it up. Remember, the head animation VP guy comes from Disney, via MGA (the Bratz people).

"We're going to be doing animation and live-action programming, and Starz is looking to expand its channel base to provide more kids' conduits." Bravo! Look to the same people to ink a deal with BET, as well ― or so my sources tell me.

Oh, and a final note, because

TD

monthly has been following them: A wonderful film producer who was slumming at my favorite burger joint showed me a thing or three about a Miss O television series that hopes to do for tweens what "Gilmore Girls" did for teens. Look for a flood of tween girl things in the future.

My phone's ringing again: "Hello? Why shouldn't I write off my plane? I do work in it." Accountants... what are they thinking? I yell for my assistant again: "Bring in the next box of receipts... and a case of Red Bull." It's going to be a long day.
Writer's Bio:
Mark Zaslove is an entertainment industry veteran in developing content (writing, directing and producing television and feature films) for the major studios, including Disney, Universal and Warner Bros. A two-time Emmy Award winner for writing and recipient of the Humanitas Prize (for writing uplifting human values in television and movies), Mark is also Head of Content Development for Nice Entertainment.
Read more articles by this author
THIS BANNER IS AN AD:
---
---