---
TDmonthly's Book Expert
One Educated Bookworm's Opinion
If you want to know which books to sell in your toy store, find out what the kids have to say. Each month, children's book author Dorothea DePrisco Wang reads new titles to kids, gives her educated opinion on positioning and sales to

TD

monthly Magazine readers, and rates them with 1 to 5 TDs (for

TD

monthly!), with "5" as the highest rating.

This month, she listened to great art works, rhymed with Greg & Steve, polished her instant-messaging skills and more.

Title: Cupid: A Tale of Love and Desire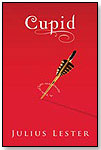 Author: Julius Lester
Publisher: HARCOURT
Gender: Boys and Girls
Age: 12 and Up
Price: $17.00



TD

monthly rating:





What It Is: A novel about how Cupid, the God of Love, gets his heart broken.

Why You Should Carry It:
"Why would anyone pass on a new Julius Lester book?" His résumé includes the Newbery Honor Medal, the Lewis Carroll Shelf Award, National Book Award Finalist, ALA Notable Book list and more. An avid mythology reader and a fan of Julius Lester, I will say this retelling of the story about beautiful Psyche and Cupid isn't Lester's best or brightest work. It starts with a unique look at this myth; it has humor and character, but the humor tapers off. However, if you want to introduce kids to mythology, this new look at the story of Cupid gives teachers a platform to start talking about other gods and goddesses. Some people may think this is a Valentine's Day purchase, so you'll want to get across to your customers that it's not only a story about love, but also has the adventure, drama and mischief of all mythological stories.

What Kids Think:
I could not find a teenager who would read this book. The teen boys I approached said they didn't want to read a "girls'" book when they looked at the cover. Unfortunately, I could not find a teen who wanted to read about mythology, either.

---
Title: Can You Hear It?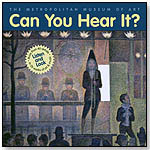 Author: William Lach
Publisher: ABRAMS BOOKS in association with the Metropolitan Museum of Art
Gender: Boys and Girls
Age: 4 to 8
Price: $18.95



TD

monthly rating:





What It Is: A picture book and CD package that introduces young children to classical music and great works of art.

Why You Should Carry It:
"Can You Hear It" is a beautiful book that uses pictures and music to teach children to appreciate the arts. From "The Flight of the Bumble Bee" to "The Four Seasons" to "Night on Bald Mountain," music is illustrated by great works from The Metropolitan Museum of Art. The text prompts children to listen for different sounds and identify which instruments are making them. It is a touch complex for 4-year-olds; I would suggest an audience of 6 and up. The book also includes an introduction for parents and teachers as well as a glossary and introduction to each musical instrument in the orchestra.

What Kids Think:
The 3- to 5-year-old group was not interested in this title. However, some 8-year-olds who had musical training or at one time played an instrument reviewed it and thought "Can You Hear It?" was a wonderful book.

---
Title: Sing & Read With Greg & Steve – Rhyme Time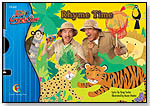 Publisher: CREATIVE TEACHING PRESS
Gender: Boys and Girls
Age: 3 and Up
Price: $50.87



TD

monthly rating:





What It Is: Twelve paperback books and a music CD of the Best of Greg & Steve.

Why You Should Carry It:
Kids love it. I have not been able to get this CD away from the kids I let listen to it. Award-winning Greg & Steve took 12 of their best songs, made a CD, and then Creative Teaching Press transformed them into 12 small paperback follow-along books. It is really a wonderful package.

What Kids and Parents Think:
I had to pry the books and music away from my 3-year-old before bedtime. The children loved these books and CDs, but the parents liked them, too. (Especially this parent because, unlike the other children's CD performers out there, Greg & Steve can really sing!)

---
Title: Diary of a Wimpy Kid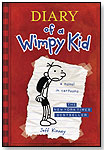 Author: Jeff Kinney
Publisher: ABRAMS BOOKS
Gender: Boys
Age: 9 to 12
Price: $12.00



TD

monthly rating:





What It Is: A paperback novel with cartoons that depicts the hazards of growing up as a boy.

Why You Should Carry It:
I wanted to love this book because it is an innovative idea. The journal writing and the cartoons should get more boys reading, and it is relatable to kids (which is always my main concern). I think this series will be successful in many markets, though maybe not the school markets.

Though it has a marketing niche and a great cover, my issue is that the writer is not a writer. So, despite great intentions, this book does not have the ebb and flow of a good solid piece of writing. It does show readers, however, that there is another way to deliver books to boys (and girls).

The character is complex and there is humor, but I only caught myself laughing out loud one time. I expected more from the cartoons I saw. Though it's not a great piece of writing, the story leaves you with this important thought: Boys deal with themselves, their families and their friends much differently than girls do. And in the end, the message I got is that they resolve in their own way, in their own time, even if it's never talked about.

What Kids Think:
I was going to show this to middle graders, but their parents (who read some chapters) did not want to show their kids some of the content. The items they objected to were, unfortunately, the realities of being a boy (e.g., poking fun at teachers, poking fun at each other, lying to save their own skins, etc.). I think the average parent would get past some of these issues and I did not find anything offensive in this book.

---
Title: l8r, g8r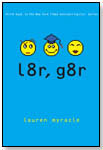 Author: Lauren Myracle
Publisher: ABRAMS BOOKS
Ages 13 and Up
Gender: Girls
Price: $15.95



TD

monthly rating:





What It Is: This is the third book in a series about the online and offline adventures of high-school seniors Angela, Zoë and Maddie.

Why You Should Carry It:
Lauren Myracle is a real writer with a successful series, and this is the last in the series, so if you already carry "ttfn" or "ttyl" (both backlist titles are New York Times and Publishers Weekly bestsellers), you'll want to have this one as well.

Through instant messaging (the entire book is written in instant messaging), Zoë, Angela and Maddie share the stress and good times of high school. Jana, Queen Bee, is back again in this novel, but has it in for Zoë this time. Maddie and Angela come to Zoë's rescue. I did not read the other two titles in this series, but even though I found the instant messaging a challenge, I believe that Lauren Myracle writes in an authentic manner for this age range. Her style shows through the format of instant messaging, which is a tough job for a writer. So I was attracted to the fact that she as an author could write a great story for girls, maintain her writing style and approach tough subjects, all in an easy and accessible format for teens.

What Kids Think:
Girls 13 and up were not available to read this book.

Writer's Bio:
Dorothea DePrisco Wang is the author of more than 40 books for children. Dorothea has 14 years of experience in the publishing industry, beginning her career with Scholastic Inc. She later became executive vice president and publisher of Intervisual Books Inc., where she created and executed 300 titles. She is best known for her titles published by Piggy Toes Press, such as "Eight Silly Monkeys" and "Who Stole the Cookie From the Cookie Jar?"
Read more articles by this author
THIS BANNER IS AN AD:
---
---