---
Games Expo 2007 Made Its Mark
Smaller Show Brought Buyers and Vendors Face to Face
"Everyone walking down the aisle wants a game. ... The dealers have time to sit down and play." — Marsha Falco, Set Enterprises

A sparsely populated trade floor at the Games Expo's debut, March 18 to 22 at Las Vegas' South Point Hotel, indicated it may take time for the show to gain momentum. It didn't lessen the impact, however, of having nearly 200 publishers of socially interactive games — the show's distinct market — in a venue all their own.

Time to Play

"The buyer can come in a very non-structured environment and actually play the games," Toy Trends Specialist Reyne Rice of the Toy Industry Association pointed out to

TD

monthly Magazine. "Manufacturers are having people stop by that they wouldn't have met otherwise," she added, noting that new business can cover the cost of the event.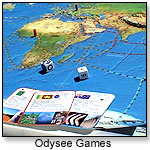 And showcasing only one category, she continued, is less confusing for retailers: "I think you have a better opportunity to evaluate for your store."

Chris Ewick of The Game Matrix in Lakewood, Wash., an annual GAMA attendee, pointed out that Games Expo is "not as rushed" as GTS and actually offers three times as much time on the trade floor.

Tim Peiffer, owner of Games & Gizmos in Redmond, Wash., especially appreciated the show's intimacy. "For the first show, it's been great," he said. "I've gotten a lot of personal time with all the folks I need to talk to.

"I'm not here to compete against the rest of the retailers," he added, sharing his philosophy of cooperative retailing. "I try to work with the 14 other stores in my area and help [business] grow. Otherwise, we have a stagnant market."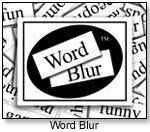 Mixed Reviews

Although many retailers found the pace and ease of the show appealing, several manufacturers were disgruntled. Some estimated that the first day brought in only 25 to 50 buyers.

"Yesterday, I think we saw all the buyers that are going to be here," commented Chairman Don McNeill of McNeill Designs for Brighter Minds (ToyDirectory).

"It's been disappointing," Vice President Cris van Oosterum of Mad Cave Bird Games (ToyDirectory) told

TD

monthly. "I think they should've been a little more open about what's going on."

Michael Hines, vice president of sales for Pressman Toy Corp., attributed the slower pace to scheduling: "The timing's tough because it's piggybacked onto a couple of other shows we've done — Toy Fair and Pomona."

Sandra Nathanson of Bananagrams was also disappointed, especially considering that her company "couldn't write orders fast enough" at Toy Fair.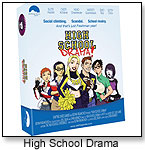 But CEO Marsha Falco of Set Enterprises said she would definitely attend the Games Expo again. "Everyone walking down the aisle wants a game," she said. "The dealers have time to sit down and play. I'm very, very pleased with the show."

President Tony Cross of Mic-o-Mic Americas (ToyShow) was pleased, too — at least at the start. "Our first visitor to the booth bought 48 games ... and paid with cash," he said.

A Place for Games

In the spirit of the show, Dr. Toy (Stevanne Auerbach, Ph.D.) distributed exhibitor-donated games to local educators during Dr. Toy's Games Giveaway. She noted that "playing with board games is a great way to reduce stress...and have fun with family and friends. In Germany, games are played regularly and enthusiastically ... but that doesn't happen here."

If the Games Expo reaches its goal of boosting sales and awareness of games, perhaps it will.

To see

TD

monthly's Top-10 family-game picks from the show, click here.

Writer's Bio:
Julie L. Jones has written articles for both newspapers and magazines. Before joining the staff of TDmonthly Magazine, she worked as a communications writer and provided editorial support for a market research company.
Read more articles by this author
THIS BANNER IS AN AD:
---
---