"Have the manufacturers list you on their Web site as a dealer." — Alison Alder, Bumble Bees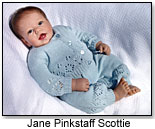 During a May conversation with 50 doll and toy shops in the traditionally doll-friendly South,

TD

monthly Magazine

found that 10 plan to close their doors by the end of 2006. Yet in the same slow economy, other shops are thriving. What's the difference between those who fail and those who succeed? Retailers shared their tips with

TD

monthly

:

Get Personal. While most toy stores don't deliver, Kim Hobbs of Hobbs House of Dolls in Marietta, Ga., told TDmonthly, "If one of my customers has a sick child or needs a last minute gift ... I deliver. I also tell customers where to find doll hospitals, appraisers or doll shows. The customer loves this extra attention and will be back."

Rotate Merchandise. "Customers are always looking for something new," Kevin Hart, buyer for "The Toy Store" in Ansley Mall in Atlanta, Ga., told TDmonthly. "We rotate manufacturers by buying from one company one year and another the next. We also rotate the old merchandise so that it will be sure to be seen. We like to hear an excited customer say, "Wow, I have not seen anything like this before!"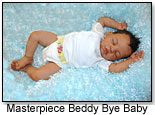 Offer Child-Friendly Price Points. "It is good to stock some inexpensive items because children have allowance money and money from gifts," pointed out Deborah Thompson of Shenanigans in Peachtree City, Ga. Hart suggested items such as Manhattan Toy's (ToyDirectory) Groovy Girls and the Only Hearts Club dolls. Martha Rawles from Jeans Dolls in Columbia, S.C., offers good layaway terms on more expensive items.
Remember the Past. Collette Shockley, owner of The Littlest Princess Doll Shop in Norcross, Ga., said, "I have been in business for 30 years and customers like for their children and grandchildren to have some of the same toys they had as children. Madame Alexander has been in business for over 75 years and has a wonderful history with dolls."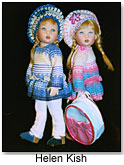 Know Your Customers' Needs. Lucille Eilien of Doll World and Surroundings in Columbus, Ga., said, "My main doll lines are Helen Kish, Annette Himsted and Robert Tonner (ToyShow) [because] I have listened to my customers' needs and know they will be looking for the latest dolls by these artists."
Don't Skimp on Events. "We stock over 100 different doll lines, and we have 10 or 12 events a year such as tea parties, artists signings and special events sponsored by toy companies," said Trisha Miles, one of the managers at the Doll Market in Greensboro, N.C. "Events always bring in customers."
Be a Fount of Information. Knowledge of the products you sell is not only beneficial ... it is a must. Linda Adams, owner of Biltmore Village Dolls in Asheville, N.C., told TDmonthly, "I always get questions. It is important to know something about the history of the toy companies and artist dolls you sell."
Be Visible. Faye Kitchens from Dolls and Such in Social Circle, Ga., told us, "People love a doll store and if they know you are there, they will come. Alison Alder of Bumble Bees in Sandy Springs, Ga., said, "People search for merchandise on line. Have the manufacturers list you on their Web site as a dealer or have your own Web site."
And Though It May Seem Obvious … Be Optimistic. Alyce Nicholson at Dolls N' Things in Cartersville, Ga., and Julie Frost from Giggles for Kids in Swanee, Ga., answer their phones with a cheerful greeting and converse with a warm, optimistic attitude. Those we called who were closing shop were pessimistic and even rude. A good attitude is the key to keeping your spirits up, and this spirit will be felt by your customers.