---
Toys in the News: 7-31-08
Click Here for Current News

Holiday Price Hikes Encourage Early Buying. July 31, 2008 – Christmas decorations, handbags, food and apparel are likely to face prices hikes of up to 15 percent for the holiday season, so savvy consumers might consider tackling shopping a little earlier this year, the Associated Press reported. Toy prices are expected to be about 10 percent higher than they were for the 2007 holidays.

Scrabulous Spells No More. July 30, 2008 – The creators behind the popular Scrabble-like game on Facebook have complied with Hasbro's request to disable the Scrabulous application for online users in the United States and Canada. After releasing a legitimate version of Scrabble on the social networking site this month, Hasbro filed suit against RJ Softwares, and brothers Rajat and Jayant Agarwalla of India, for creating the Scrabulous game, Reuters reported.

Earthentree Recalls Wooden Toys. July 29, 2008 – The U.S. Consumer Product Safety Commission, in cooperation with Earthentree, has announced a voluntary recall of about 375 wooden toys, including maracas, pull toys, rattles and trains due to small parts that may break off and pose a choking hazard and string that is longer than 12" and could present a strangulation hazard. Additionally, the rattles do not meet requirements of the federal rattle standard. Manufactured in India, the products were sold online, at trade shows and at stores nationwide from December 2007 through May 2008.

Congress Ends Debate on Toy Safety Law. July 29, 2008 – President George W. Bush is expected to sign into law this week a bill that would increase the budget for the U.S. Consumer Product Safety Commission, significantly decrease the allowable amount of lead in products for children 12 and under, ban six chemicals used in the manufacture of plastics, heighten fines for safety violations, require toy manufacturers to put their products through rigorous safety tests, and establish a database that allows the public to file product safety concerns. The law would also give states freedom to implement their own, tougher safety standards that could trump federal requirements, the Chicago Tribune reported. The lead standard for toys and other children's products would limit content to 600 parts per million within 180 days, 300 ppm after 12 months, and 100 ppm within three years.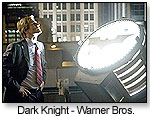 "Dark Knight" Lightens Wallets Again. July 28, 2008 – Warner Bros.' "The Dark Knight" attracted big audiences once again during its second weekend, pulling in $75.6 million and breaking a record by surpassing the $300 million mark in domestic box-office sales within just 10 days. The film cost about $180 million to produce, according to the Hollywood Reporter. It also performed well internationally, bringing in $65.5 million in 43 markets over the weekend, Variety reported.

Juror Booted from Bratz Trial. July 25, 2008 – A female juror in the Mattel vs. MGA Entertainment case over Bratz was dismissed from the trial Friday after a fellow juror brought up "inappropriate remarks" the woman made against MGA's CEO Isaac Larian regarding his Middle Eastern heritage, Reuters reported. MGA is consequently seeking a mistrial — a matter that U.S. District Judge Stephen Larson will address in a hearing on Aug. 4.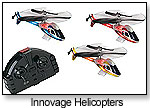 Innovage Recalls R/C Copters Due to Fire Risk. July 24, 2008 – The U.S. Consumer Product Safety Commission, in cooperation with importer/distributor Innovage LLC, has announced a voluntary recall of about 685,000 "Sky Scrambler" and "The Sharper Image" Wireless Indoor Helicopters because the lithium ion battery can overheat and start a fire. The helicopters were sold at mass-market, department and drug stores as well as online from June 2007 through May 2008.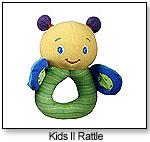 Kids II Recalls Rattles. July 24, 2008 – The U.S. Consumer Product Safety Commission, in cooperation with distributor Kids II Inc., has announced a voluntary recall of about 19,000 Bright Starts Ring Rattles because the tip of the antenna can come off and present a choking hazard. The product was sold in toy and mass-market stores from January through June 2008.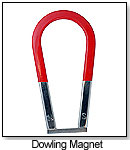 Magnets Recalled Due to Lead Paint. July 24, 2008 – The U.S. Consumer Product Safety Commission, in cooperation with Pacific Science Supplies Inc., has announced a voluntary recall of about 40,000 U-shaped magnets, bar magnets, magnet sets and magnet needle sets because there may be excessive levels of lead in the paint on the magnets. The products were sold to schools, colleges and select educational stores from April 2000 through February 2008. Dowling Magnets recalled about 91,500 Classic Horseshoe Magnets also due to excessive lead levels in paint. These magnets retailed through specialty stores and educational product distributors from March 2003 through April 2008.

U.S. Weighs Phthalate Ban. July 24, 2008 – A congressional committee headed by Rep. John Dingell, D-Mich., is in the process of reviewing House and Senate versions of a bill that would implement a nationwide ban on phthalates in children's toys. Some are concerned that ExxonMobil's lobbying will affect the policy, but a company representative contends that the phthalate DINP manufactured by ExxonMobil has been deemed safe in various studies, MotorCityMoms.com reported. The Toy Industry Association also points to studies that have shown DINP to be safe for use in children's products.



Superheroes Head to Comic-Con. July 24, 2008 – Amid the backdrop of a summer full of comic-book-based films, the annual Comic-Con convention opens in San Diego Thursday, expecting to welcome more than 100,000 people daily during its four-day run. Fans of Comic-Con tend to be very vocal through blogging and other online means, generating a lot of buzz about cool new products and upcoming movies, the Associated Press reported.

Mattel Could Claim $1.6B for Bratz. July 23, 2008 – Court documents reveal that an expert witness in the Mattel vs. MGA Entertainment case may testify that MGA and the designer of Bratz, Carter Bryant, owe Mattel a collective $1.6 billion in lost profits and additional damages, the Associated Press reported. MGA requested last week that such testimony be blocked.

Jakks Pacific Reports Sales Growth in 2Q. July 23, 2008 – Net sales for Jakks Pacific were higher during the second quarter and first half of 2008 compared with the same time periods in 2007, although income was comparatively lower, according to a press release. Net income for the first six months of the year came in at $5 million, falling $3.3 million behind net income for the first half of 2007. Net sales for January through June of this year were $276.2 million, versus $253.6 million last year. Hannah Montana, EyeClops, and Plug It In & Play products are expected to fuel the company's success this year.

Graphic Novels Jump, Comics Fall. July 22, 2008 – While comic sales saw a 3-percent decline in June, sales of graphic novels jumped by 25 percent, ICV2.com reported. Sales of the novels in the second quarter, however, still fell 1 percent, due to a 17- and 7-percent falls in May and April, respectively.


Personalized Pacifiers Recalled. July 22, 2008 – The U.S. Consumer Product Safety Commission, in cooperation with It's My Binky, has announced a voluntary recall of about 115,000 It's My Binky's Personalized Pacifiers because the button, ring handle and shield can come off and present a choking hazard. The blue, white and pink pacifiers with various designs retailed at Nordstrom, baby boutiques and online from February 2006 through June 2008.

Webkinz Faces $5 Million Suit. July 21, 2008 – Dick Padelford of Freetown, Mass., confirmed that his legal representatives filed a class action suit on behalf of his corporation, Cortes Country Stores, Inc. d/b/a Freetown Trading Post, and all others similarly situated, against Ganz, manufacturer of Webkinz, in the United States District Court, District of Massachussetts, on July 11, 2008. They are charging Ganz with acts, conducts and practices that are unlawful under Section 1 of the Sherman Act and Section 3 of the Clayton Act, and which "constitute a breach of contract." A call from fellow reporter Jay Pateakos of the Herald News in Fall River, Mass., on July 21 tipped off TDmonthly to the suit. Padelford's attorney, Andrew Garcia, is planning to file a companion case in Illinois and welcomes other retailers to contact his firm. See below for info on the Nuts for Candy v. Ganz lawsuit and read our articles and Forum to learn about both sides of the Ganz saga. You may also read the entire Complaint, including attorney contact info on the Forums.

The suit is open to "All retailer-customers of GANZ or retailers who established an account with GANZ in the United States from April 1, 2005 to the present that ordered Webkinz from GANZ on the condition that they also order products from GANZ's line of core-product."

Hasbro Reports High 2Q Profit. July 21, 2008 – Hasbro second-quarter net profit exceeded an estimated 22 cents per share, climbing to 25 cents a share, or $37.5 million, due in part to sales of "Indiana Jones" toys and other action figure licenses. Sales increased 11 percent in the United States and Canada, and saw 15 percent growth internationally, Reuters reported. Second-quarter profit was at only $4.8 million in 2007 because of a charge for buying back Lucasfilm warrants.

Hasbro Announces Price Hikes. July 21, 2008 – Come September Hasbro will raise the prices of its toys, somewhere in the mid-single-digit range, according to Reuters.

Mattel Sales Up 11 Percent in Second Quarter. July 18, 2008 – One day after a jury ruled that MGA's monster hit Bratz dolls were created while their designer was still in the employ of Mattel, the toy giant announced an 11 percent increase in worldwide net sales in the second quarter of 2008. According to a press release, Mattel's domestic gross sales grew 3 percent and international gross sales increased 15 percent. Worldwide gross sales for core brands were: Barbie® down 6 percent; Hot Wheels® up 5 percent; Core Fisher-Price® up 10 percent and American Girl® brands up 10 percent. Gross margin improved 30 basis points of net sales, SG&A increased by 150 basis points of net sales and operating income was $30.6 million compared to operating income of $36.8 million in the second quarter of 2007. Earnings per share were $0.03 vs. $0.06 in 2007.

Dark Knight Garners Glowing Reviews. July 18, 2008 – Director Christopher Nolan's deeper, darker, morally complex Batman movie has moved critics from New York to Seattle. Look for related toys to move, too.

Uberstix Hires VP of Business Development. July 18, 2008 – The creative construction toy company, UberStix, has hired Jennifer Biondi as vice president of business development to "build, drive, lead and manage Uberstix product and marketing efforts," according to a press release. "There is a great deal of passion in this company to put UberStix into the hands of every child on the planet," said Biondi. "It's not such an unrealistic goal when you consider that even a few UberStix parts can make numerous creations, especially in combination with other major build systems as well as recycled household items. We like to call it 'upcycling' – turning things we usually consider trash into something of greater use and value." BIondi has a broad spectrum of business-related experience, having worked at Cisco Systems,

Galoob

Toys, Bells Sports, and Slime.

Mattel Beats Bratz. July 17, 2008 – Mattel delivered a knockout punch to MGA today when a 10-person jury unanimously decided that the majority of Bratz design drawings, prototypes and sculpts were created by doll designer Carter Bryant while he was employed by Mattel. The jury also determined that MGA and its CEO, Isaac Larian, "intentionally interfered with the contractual duties owed by Bryant to Mattel; aided and abetted Bryant's breach of his duty of loyalty; aided and abetted Bryant's breach of the fiduciary duties he owed to Mattel; and converted Mattel property for their own use." The next phase of the trial will determine if Bratz dolls infringe on the drawings and sculpts now owned by Mattel and will determine the amount of any possible damages. Mattel had reached a separate settlement in May with designer Carter Bryant, who is no longer a defendant in the case.

Reborn Baby Doll Makers Go Underground. July 17, 2008 – A Reuters report on public reaction to "reborn" baby dolls – lifelike silicone, handpainted dolls that are sometimes outfitted with heartbeat and breathing mechanisms – found that the wo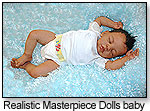 men who make and collect them are increasingly wary of talking to the press about the toys, which are described as both "therapeutic" and "repellent" by mainstream media. The dolls' lifelike qualities paradoxically make them appear to be dead babies, which repulse some toy vendors who cater to children. The mostly older women who collect them, however, often use the dolls to re-experience the comforts of mother- and grandmotherhood. Ian James, a physician at the Centre for the Health of the Elderly at Newcastle General Hospital said that the dolls can help soothe elderly patients in nursing homes, but that $10 baby dolls serve that purpose as well as the reborns, which can cost up to $3,000+ apiece.

Boy With Toy Radar Gun Slows Speeders. July 17, 2008 – Dressed in a reflective vest and bicycle helmet, 11-year-old Lanburn Wilburn points his Hot Wheels toy radar gun at cars in his Stone Lakes subdivision in Louisville, Ky., recording their actual driving speeds. According to the Associated Press, the boy took up his present position after shouting at the cars failed to slow them down. One neighbor claims that cars now put on the brakes when they spot the boy. Like Wilburn, his neighbors are angered by cars that zoom through 25-mph zones at speeds up to 55 mph. Officials say the city will pay for half the cost of installing speed bumps in the subdivision if 70 percent of residents agree.

G.I. Joe's Creator Pushes Bible Action Figures Mainstream. July 16, 2008 – Don Levine, 80, invented the action figure G.I.Joe 45 years ago to honor America's veterans and now he's aiming to turn another set of action figures into mainstream hits. His Almighty Heroes, which includes characters such as King David and Samson, have been hot sellers at Christian bookstores, reported UPI. Levine, who is Jewish, has good reason for pushing into this niche market: there are approximately 2 billion Christians in the world. He says he's already working on his first order for Wal-Mart and has deals in process with "Target, Walgreens and others."

Background TV Can Disrupt Playtime. July 16, 2008 – A recent study of 50 children playing individually in a room with toys — half of the time with no TV, the other half with "Jeopardy" on — showed that having a television program running, even if a child is not directly watching it, can reduce focused playtime, USA Today reported. The research revealed that kids played with any given toy about twice as long when the TV was not on; on average, they spent a minute with a toy without TV, and only 30 seconds with a toy when the TV was on.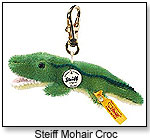 Steiff to Leave China; Bring Production Home. July 14, 2008 – Having moved about 20 percent of its manufacturing to China in 2003, Steiff now plans to return all of its production to Germany and other European countries by the end of next year, Reuters reported. Reasons for the change include turnover among Chinese employees that has resulted in quality concerns, such as asymmetry and open seams. Steiff animals are 80 percent handmade, and learning how to make them can require up to a year.

NRF Lobbies on Toy Legislation in 1Q. July 14, 2008 – The National Retail Federation spent $480,000 during the first quarter to lobby on issues of health care, prescription drug prices and credit care immunity as well as legislation that would overhaul the U.S. Consumer Product Safety Commission and set new toy safety standards.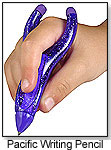 Firm Predicts Smaller Increase in Back-to-School Buying. July 14, 2008 – Based on research from 10,000 households, Brand Keys firm predicts sales of clothing and supplies during the back-to-school window will increase by only 5 percent this year, falling from a 9 percent average, Earnshaw's reported.

Companies Settle Mini Helicopter Case. July 14, 2008 – Spin Master and Silverlit Toys have settled the lawsuit over the Air Hog Havoc Heli and Thunder Wolf mini helicopters against Westminster Inc. and KB Toys under the following terms: Neither Westminster nor KB Toys will challenge the Patents-in-Suit that apply to Spin Master's Air Hog, and neither party will make or sell the Thunder Wolf helicopters. Westminster has paid Spin Master and Silverlit per the agreement, according to a press release.

Chinese Workers Suffer for Sesame Street's Ernie. July 14, 2008 – The National Labor Committee is putting out a 30-page report called "Nightmare on Sesame Street," detailing labor violations at Kai Da Toy factory in Shenzhen, China, where even children and teens work more than 100 hours per week and are paid only $36.55 for 89 hours of work. Workers must endure a mice-infested cafeteria and dorms without toilets or water, according to a press release. The Ernie toy, manufactured by K'NEX and distributed by Hasbro, launches in the United States and Europe this week.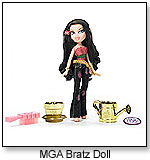 Closing Arguments Send Bratz Trial to Jury. July 11, 2008 – Legal representatives for Mattel and MGA Entertainment delved into five hours' worth of closing arguments Thursday in the case over ownership of the Bratz dolls, leaving it up to 10 jury members to decide the verdict. Earlier in the trial, Mattel's lawyers had questioned the truthfulness of testimony from Bratz designer Carter Bryant's mother, Jane Bryant, and life partner, Richard Irmen, both of whom said they saw his Bratz drawings in 1998, when he was not employed by Mattel; an attorney for MGA called such questioning "drama" on Thursday. According to the Los Angeles Times, there was also discussion over the notebook used to make the first sketches, as well as the program that was used to erase files on Bryant's computer two days before it was handed over as evidence in the trial.

Webkinz Sued Again. July 10, 2008 – Nuts for Candy filed an antitrust suit against Ganz Inc. and Ganz USA LLC on June 9, 2008, in the California Northern District Court. Retailers have been threatening lawsuits against the company on TDmonthly Forums since May 2007. Nuts for Candy's owners stand in line behind at least two other retailers that are suing Ganz: Brain Station/Tree Town Toys and Shopping Therapy/Collector's Club, as reported by TDmonthly back in December 2007. Specialty retailers became angry with the company after its Webkinz online plush, first sold as a specialty-only item, exploded into the mainstream during the Holidays 2006. Storeowners reported to TDmonthly that Ganz sales reps required them to buy product they didn't want in order to obtain the coveted Webkinz. Ganz has denied any strongarm tactics, claiming that the company was simply unprepared for the toy's popularity and could not meet demand.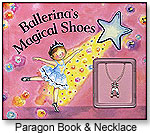 Parragon Recalls 500,000 Kids' Necklaces. July 10, 2008 – The U.S. Consumer Product Safety Commission, in cooperation with Parragon Inc., has announced a voluntary recall of about 500,000 Children's Necklaces with Ballet Shoes Charms due to potentially high levels of lead in the solder on the charm. The product came with a book, "Ballerina's Magical Shoes" or "The Magic Ballet Slippers," also available in Spanish and French, that was sold at independent bookstores and retail chains from January 2003 through June 2008.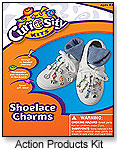 Action Products Recalls Charm Kits. July 10, 2008 – The U.S. Consumer Product Safety Commission, in cooperation with importer Action Products International Inc., has announced a voluntary recall of about 18,500 Children's Charm Craft Kits because the included clasp contains high lead levels. The "Super Dooper Charms" and "Shoelace Charms" kits retailed at various stores from July 2007 through April 2008.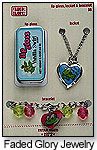 F.A.F. Recalls Lead-Tainted Jewelry. July 10, 2008 – The U.S. Consumer Product Safety Commission, in cooperation with importer F.A.F Inc., has announced a voluntary recall of about 30,000 units of "Faded Glory" Lip Gloss, Locket and Bracelet Sets sold at Wal-Mart because the bracelet clasp contains high lead levels. It was sold in May and June of 2008.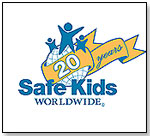 Toys "R" Us Partners With Kids' Safety Organization. July 10, 2008 – Toys "R" Us is partnering with injury prevention group Safe Kids Worldwide to help educate consumers with safety tips for bicycles and other ride-on toys, trick-or-treating, childproofing tubs and cribs, selecting appropriate holiday gifts, and more. The information will be available in Toys "R" Us stores and on the retailer's website, in addition to being distributed by representatives from Safe Kids Worldwide, according to a press release.

Aussie Retailers Start Christmas in July. July 9, 2008 – In an effort to encourage toy buying months before the holiday season nears, toy retailers in Australia are pushing big sales this month, with Target, Kmart and Toys "R" slashing prices by up to 50 percent, Inside Retailing Online reported. See TDmonthly's August issue to find out how and when the majority of specialty toy-store owners in the U.S. hold their sales each year.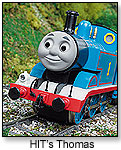 RC2 Owes HIT $15 Million for Recalls. July 8, 2008 – RC2 Corp., the licensee for Thomas the Tank Engine products under HIT Entertainment, is slated to pay its licensor $15 million to cover costs associated with the recall of 1.7 million lead-tainted toy trains in 2007, the Chicago Tribune reported.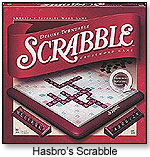 EA Launches Online Scrabble This Month. July 8, 2008 – Online word play will spring up from legitimate roots later this month when Electronic Arts, under a licensing agreement with Hasbro, releases a Scrabble Web application for use on social networking site Facebook within the United States and Canada. EA hopes the game will grab the attention of dedicated players of Scrabulous, the imitation version that prompted Hasbro and Mattel (which owns Scrabble rights outside of the U.S. and Canada), to issue cease-and-desist notices to various parties involved in the creation and marketing of it, the Associated Press reported.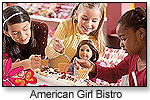 Mall of America to Gain American Girl Store. July 7, 2008 – In November, Mattel subsidiary American Girl will open its sixth store — this one at the Mall of America in Bloomington, Minn. In addition to the full line of American Girl dolls, books and accessories, the location will also include a bistro, party room and doll hair salon, the Star Tribune reported.

Chinese Prices Make for Expensive Toys in UK. July 7, 2008 – For the first time in over two decades, retail stores in the UK are facing mid-year price hikes from toy manufacturers whose products are made in China, according to Chairman Gary Grant of the Toy Retailers Association. The Independent reported that Grant said retail prices are being marked up by as much as 10 percent.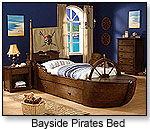 Toddler's Death Prompts Recall of Toy Chest Beds. July 3, 2008 – The U.S. Consumer Product Safety Commission, in cooperation with importer Bayside Furnishings, has announced a voluntary recall of about 9,350 LaJolla Boat and Pirates of the Caribbean Twin Trundle Beds following the death of a 22-month-old, Roseville, Calif., boy whose neck was trapped against the edge of the attached chest when the lid fell. The beds retailed at Costco, furniture stores and online from January 2006 through May 2008. Consumers may contact the company at 877-494-2536 or visit www.baysidefurnishings.com for information on receiving a free repair kit.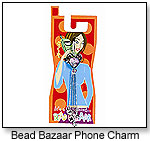 Bead Bazaar Recalls Jewelry. July 3, 2008 – The U.S. Consumer Product Safety Commission, in cooperation with distributor Bead Bazaar USA Inc., has announced a voluntary recall of about 13,000 "It's a Girl Thing" Bracelets, Necklaces and Phone Charms that may contain high levels of lead. The products were sold at various retailers nationwide from February 2006 through June 2008.

Celebrity Tots Carry Corolle. July 3, 2008 – Paparazzi have spotted baby dolls from one of the best-selling specialty brands in the arms of celebrity toddlers Shiloh Jolie-Pitt and Violet Affleck. Shiloh toted Corolle's Bébé Chéri (also a hit with Suri Cruise) around Cannes, and Violet prefers cuddling up to Bébé Charmeur at home in Los Angeles.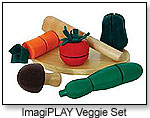 Whole Foods to Sell ImagiPLAY Toys. July 3, 2008 – Shoppers at Whole Foods Markets can now drop fresh veggies into their grocery cart and then snag a wooden set for their kids. Through an agreement with the grocery store chain, 13 of ImagiPLAY's environmentally friendly, non-toxic toys have been selected for sale at Whole Foods locations nationwide. The "green" partnership also provides that regional stores can carry 20 to 40 additional ImagiPLAY toys that are appropriate to their specific market, according to a press release.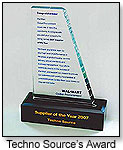 Wal-Mart Names Techno Source Supplier of the Year. July 3, 2008 – Wal-Mart Global Procurement has bestowed the Supplier of the Year 2007 award upon Techno Source for strong performance in product quality, timely delivery, ethics and management. Co-founder Rich Migatz of Techno Source accepted the award.

Head of Mattel Testifies at Trial. July 2, 2008 – CEO Bob Eckert of Mattel Inc. testified Tuesday for the lawsuit against MGA Entertainment's Bratz dolls that he believes it is OK to recruit executives from competing toymakers, Reuters reported. Eckert admitted, for example, he has interviewed a Disney employee for an executive position at Mattel. Eckert will give further testimony Wednesday, as the case over which company has rights to Bratz continues. Read more about the trial here.

Toy Retailers Launch Online Fulfillment Biz. July 2, 2008 – Hans and Tricia Masing of Station Enterprises in Ann Arbor, Mich., recently launched Dragonfly Depot, a business created to help specialty toy stores with online sales through website design and order fulfillment services. The couple has a 10,000-sq.-ft. warehouse for merchandise and also owns brick-and-mortar toy store Tree Town Toys as well as Brain Station online, according to Ann Arbor Business Review.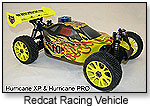 Redcat Recalls Out-of-Control RC Vehicles. July 1, 2008 – The U.S. Consumer Product Safety Commission, in cooperation with distributor Redcat Racing Co., has announced a voluntary recall of about 1,400 Redcat Racing FM Remote-Controlled Vehicles because the control unit can lose its signal and cause the vehicle to go out of control, as reported in 15 cases. Five models in various colors are affected by the recall, and retailed nationwide from March 2007 through April 2008.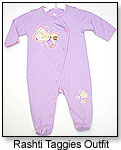 Taggies Baby Clothes Recalled. July 1, 2008 – The U.S. Consumer Product Safety Commission, in cooperation with importer Rashti & Rashti, has announced a voluntary recall of about 6,200 Taggies™ Sleep 'n Play Infant Garments because the snaps can come off and present a choking hazard. The recall affects two designs in three different sizes, sold at Dillards, Nordstrom, Buy Buy Baby, specialty stores and online from June 2007 through May 2008.

Enesco Buys GUND. July 1, 2008 – After 110 years, family-owned plush manufacturer GUND has sold its worldwide assets to Enesco LLC, a company that specializes in gifts and home and garden décor, and encompasses other brands such as Our Name is Mud and The Boyds Collection. GUND products are currently sold in more than 15,000 retail locations, according to a press release.

Mattel's 1Q Lobbying Exceeds $200,000. June 30, 2008 – During the first quarter of the year, Toymaker Mattel Inc. shelled out $210,000 to lobby the U.S. government on the CPSC Reform Act and currency and trade issues related to China, the Associated Press reported.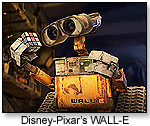 Wall-E Wows Box Office. June 30, 2008 – Disney/Pixar's "Wall-E" was well received at the domestic box office this weekend, pulling in $62.5 million and beating Universal's "Wanted," which debuted at $51.1 million. "Wall-E" ranks fourth in the Pixar lineup of best-ever openers, falling in behind "The Incredibles," "Finding Nemo" and "Monsters, Inc.," according to the Hollywood Reporter.

ASTRA Show Sees Remarkable Growth. June 30, 2008 – The American Specialty Toy Retailing Association's annual Marketplace & Academy attracted more traffic this year than ever before, seeing a 300-percent increase in buyer attendance over 2006, with 557 retailers representing more than 250 stores. The exhibition, held at Foxwoods Resort & Casino in Mashantucket, Conn., June 22-25, also logged a 150-percent booth increase. "Over 1,100 people were in attendance, making this event the largest gathering of the specialty industry in the country," President Kathleen McHugh of ASTRA told TDmonthly.
THIS BANNER IS AN AD:
---
---