---
Hollywood ToyBoy: Keep Connecting
Gain Fans by Tapping the Web's Limitless Networks
"Use the Internet like a chain letter — connect, connect, connect."

"Kill the bug! Kill the bug!" I screamed, as my noble assistant limped in, shoe in one hand, ready to squash something multi-legged. Then she looked around and realized I was in the midst of my new favorite computer game, "Insecticide," and faltered.

I love the new technology, even if I'm a little out of the demographic. That's a good thing for me, because Hollywood is all about the new technology ... even if they don't understand it worth a byte. They know it has $$$'s attached, so that's where to be.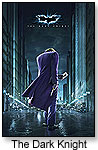 SALES FOLLOW NODES

"Distribution is going to the Net, and now all interaction is following the same way," explained a marketing guru gone Hollywood as he attacked a rib eye with unusual gusto. "It's all about interconnecting now. When 'The Dark Knight' burst out, the buzz was tidal wave out on the Web, and we kept tabs of future merchandising by following the Nodes, the centers of information that rose up like bubbles in champagne. Then, we focused our marketing efforts on those Nodes, and voila! Merch goes bye-bye."

"The Web is just one big party line ... only digital," tried to interpret a studio exec friend who was also chomping on a filet. "The goal is to get as many people 'talking' at once as possible. And that means plug more and more 'lines' into the feed. Get out there and network... literally."

No surprise, then, that Mary Horne of J. Christopher Toys in Jonesboro, Ark., is MySpacing, blogging, and twittering away, not to mention keeping up with — sigh, old news — a website.

BIG SPENDERS TALK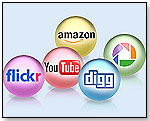 "YouTube, Facebook, Plaxo — it's like being in a clique, only the more the merrier," said our fourth table companion, a svelte, refuse-the-steak commercial director with a vegetarian's tastes and a fashion model's figure. "In the past, word-of-mouth went at the speed of sound; now it goes at the speed of light, and faster. Everyone wants to be 'part of the process,' and for merchandising, that's the best way to sell. People will buy a product now, or watch a movie, and go online to talk about it."

Talk about what they buy?

"It's amazing," commented a dot-com billionaire at another meeting. "Take the 'Fred' [web-based YouTube show] phenomenon. That kid Lucas is 14, and could capitalize on his online contacts into the multi-millions or more — because everyone talks about him, makes their own parodies of his stuff, sends them to people they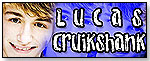 know. It's logarithmic: one person sends it to four people, who send it to four people, on and on. My advice to startups, retail, wholesale or anything: Use the Internet like a chain letter — connect, connect, connect."

WHAT'S A RETAILER TO DO?

"Get the emails of your customers, be it with online sales, or a simple follow-up call or postcard. Ask them their opinions. See if they'll mind having their opinions on your website," rattled off my billionaire friend. "Have a space on your website for opinions. Or videos. … Get them to connect with a camera and put their own thoughts about your product, customer service, anything, on the Web.

"Then they'll tell their friends and relatives, just to be seen. And it snowballs from there. And cross-pollinate. If they're on your site, see if they'll put you on theirs, even if it's a tiny MySpace page. Follow the digital trail and keep rooting out customers. And always keep connecting!"

I shoot another bug in "Insecticide" and feel really good. Maybe I'll email the company and tell 'em. Or, with my nifty laptop webcam, maybe I'll send 'em a video. Look out Fred, Hollywood ToyBoy is on the loose.
Writer's Bio:
Mark Zaslove is an entertainment industry veteran in developing content (writing, directing and producing television and feature films) for the major studios, including Disney, Universal and Warner Bros. A two-time Emmy Award winner for writing and recipient of the Humanitas Prize (for writing uplifting human values in television and movies), Mark is also Head of Content Development for Nice Entertainment.
Read more articles by this author
THIS BANNER IS AN AD:
---
---