---
Regional Reports: What's Selling … and Where
Find Out What's Going on in Stores Near You
Only interested in what's going on in your market? Take a peek by region to see what to stock and when to think twice: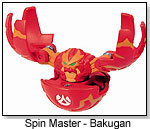 New England Trends by Chris Lundy

Quick, easy-to-learn games like Bananagrams and Bakugan from Spin Master are still strong. Pokémon seems to be making a resurgence.

Collectibles are on the downslope. The few stores that are selling higher-priced merchandise don't seem to be selling a lot. However, those who are carrying Munny by Kid Robot or Webkinz are at least moving product, though the latter has slowed since last year.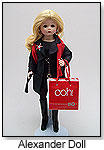 Mid-Atlantic Trends by Brenda Ruggiero

Ganz's Webkinz are on the decline, and retailers are mentioning that they haven't been the same as Ty's Beanie Babies, after all; they haven't lasted as long.

Even grandmothers are slowing down on the Madame Alexander dolls, retailers report. Demand for other collectibles, including porcelain dolls, is also way down.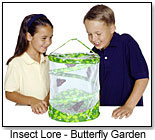 Southeastern Trends by Sharri Hefner

As was true in the rest of the country, the Southeast's science bugs preferred Insect Lore's Butterfly Gardens and Grow-A-Frog's frog growing kits.

Even though sales are fading, Webkinz are still the most popular collectible outside the doll market. In doll stores, Madame Alexander stands strong. Overall, many say collectibles are fading, as customers have tightened their spending.

For card games, relative newcomers such as Phase 10, Ruckus and Blink are performing alongside vintage Uno and Old Maid. For overall toys and games, Playmobil, PlasmaCar and the games Monopoly, Mexican Train and LCR move well during summer months.



Midwestern Trends by Terri Hughes-Lazzell

Most specialty toy-store owners have found that collectible items seem to be the thing that falls off the radar during an economic downturn. Whether it's dolls, Thomas train pieces or die-cast, people are not buying these items at as high a rate as they were earlier, when gas prices weren't as high and people weren't as concerned about their income. But while collectibles may be down, games are still a good seller; a new one entering the ring and selling well for some stores is Quick Count Football from Spelman Media.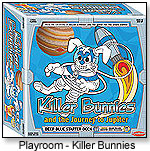 Southwestern Trends by Claudia Newcorn

Though Webkinz was mentioned by two out of six retailers as the most popular collectible, three said it has slowed down significantly. One retailer feels the era of collectibles has passed, particularly given prices. Another says they prefer to carry "useful" collectibles — something people can actually play with.

Set Enterprises' Set and Five Crowns, Gamewright's Slamwich and Playroom Entertainment's Killer Bunnies received one mention each as being a popular card game. No one toy or game received more than one mention as being a best seller.


Western Trends by Claudia Newcorn

No one collectible stood out, nor had the five merchants interviewed seen any trends. Two stores have gotten out of collectibles, one mentioning because they want toys to be playable. Anything related to bugs is popular among Science & Nature products, and the most-mentioned card game was Five Crowns.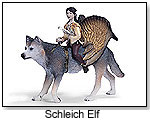 West Coast Trends by Marie Raven

Collectibles were hit and miss, with some retailers saying they didn't sell items in this category, others defining items such as Webkinz and Papo or Schleich figurines as toys kids collect, and only very few claiming that traditional or classic collectibles were a good market for their audience. Set Enterprises topped the card game category by a landslide, with Set and Quiddler being the most frequently mentioned. These were followed by Gamewright. Overall best sellers were somewhat divided, with nods to ride-on toys, games (Blokus by Educational Insights, in particular), Webkinz and Playmobil.

See all of the products mentioned below:







.

AD
---






.

AD
---






.

AD
---






.

AD
---






.

AD
---






.

AD
---






.

AD
---






Phase 10 Twist is a wickedly wild board game of risk, reward and terrific twists. Based on one of the world's best-selling card games – Phase 10, players complete rummy phases to move around the board. Players landing on the unique TWIST space mush make choices which if successful, can offer big rewards or failure. Three discard piles increase strategy and speed of play. To win a player must complete one of 10 brand new phases! It's twisted from start to finish. Includes game board, discard and draw card tray, two decks of Phase 10 cards, 1 deck of Twist Phase 10 cards, Twist Phase 10 card holder, 6 player pieces and instructions.

.

AD
---






.

AD
---






.

AD
---






.

AD
---






.

AD
---






.

AD
---






.

AD
---






This addictive, fast-paced dice game is now available in a blue tin box. This edition includes three specially marked LCR® cubes. The game itself retains its original simplicity where the roll of the dice determines which players to the left, right or center get the chips; the winner being the player with the chips at the end. Simple, fun and even educational for growing minds. L-C-R also comes with 24 playing chips and game instructions. The game is designed for three or more players.

.

AD
---






.

AD
---






.

AD
---






.

AD
---






.

AD
---






.

AD
---






.

AD
---






Killer Bunnies is a fast-paced, action-filled card game, in which players must try to keep as many Bunnies alive as possible, while eliminating opponents' Bunnies. The problem: Opponents are armed with weapons and will stop at nothing to keep players from winning the game, which can get dreadfully vengeful, horribly nasty, hilariously messy and just plain fun. Killer Bunnies are back again and sporting new Specialty Bunnies, which make taking double turns a snap. The Violet Booster Deck adds another 55 cards to an existing set, plus a clear 20-sided die.

.

AD
---






.

AD
---






.

AD
---






.

AD
---
THIS BANNER IS AN AD:
---
---