---
TDmonthly's Book Expert
One Educated Bookworm's Opinion
If you want to know which books to sell in your toy store, find out what kids have to say about them. Each month, literary agent Sheri Williams reads new titles to children, gives her educated opinion on positioning and sales to TDmonthly Magazine readers, and rates them with 1 to 5 TDs (for TDmonthly!), with "5" as the highest rating.

With these books, she journeys alongside Sir Reginald, empathizes with the "lost and alone" Roonie B. Moonie, and enjoys a story that captures the extent of a mother's love.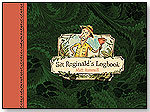 Title: Sir Reginald's Logbook
Author/Illustrator: Matt Hammill
Publisher: Kids Can Press
Gender: Boys and Girls
Age: 5 to 9
MSRP: $17.95

TDmonthly rating:




What It Is: Sir Reginald journals his adventures as he embarks on a journey to find the Lost Tablet of Illusion. He encounters a carnivorous Elephant Beetle, a lethal Tiger-Stripe Viper, and many other dangerous obstacles.

Why You Should Carry It: For establishments, libraries and academic professionals devoted to children, this book offers excitement, enlightenment and adventure. Kids love Sir Reginald. Parents and teachers love that children want to reread this story. This book would be an excellent tool for the home collection as well as almost any elementary school reading program. It has the potential to become a traditional children's book for years to come.

What Kids Think: Illustrations often provide most of the excitement in children's books, but in "Sir Reginald," the story itself holds kids' attention. This book was read to a variety of age groups. Kids as young as age 2 were elated over Sir Reginald's wild adventures. Third-graders (ages 7 to 9) wanted the story read again —immediately!

---

Title: Roonie B. Moonie – Lost and Alone
Author/Illustrator: Janan Cain
Publisher: Illumination Arts
Gender: Boys and Girls
Age: 4 to 8
MSRP: $15.95

TDmonthly rating:




What It Is: This book is as cute as its name. Roonie B. Moonie quickly learns that being lost is scary. He searches hard to find his way home. When he remembers advice his mother gave on being lost, dealing with strangers, and self-protection, Roonie is able to find his way back.

Why You Should Carry It: Roonie B. Moonie is one of those catchy names that kids love. Janan Cain has not only created a character that kids will want to see more of, but she has also included illustrations that inspire. While the cover illustration will attract the reader's attention, the story holds it until the last page. Cain's story is one of the best easy readers I've come across in a long time. This title has great potential for a variety of markets.

What Kids Think: Simply stated, kids love this book! The illustrations are vibrant and entertaining. The scariness of being lost is a feeling to which many children could relate. In settings composed of first- to fourth-graders, not one child had a negative word to say!

---

Title: Because You Are My Baby
Author/Illustrator: Sherry North/Marcellus Hall
Publisher: Abrams Books
Gender: Boys and Girls
Age: 2 to 7
MSRP: $18.95

TDmonthly rating




What It Is: Sherry North has a wonderful way of putting the love a mother has for her child into words. No matter what happens, a mother's love is always first and the lengths to which she will go for her child know no boundaries.

Why You Should Carry It: This book opens the door to a simplistic yet captivating style that has been needed in the industry. The rhythm of the story is consistent and the upbeat feelings North puts into each page are evident. North's background writing for "Highlights" and WebMD has clearly given her an edge when it comes to knowing what young readers like to hear and read.

What Kids Think: "Aw!" was the first comment I heard when I read the last word of this book to a group of second-graders during their rest-time reading activity. Of 25 students, not one had a negative comment about the story. In fact, several children stated that it reminded them of their own mothers.

---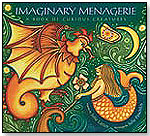 Title: Imaginary Menagerie
Author/Illustrator: Julie Larios/Julie Paschkis
Publisher: Houghton Mifflin Harcourt
Gender: Boys and Girls
Age: 6 to 9
MSRP: $16.00

TDmonthly rating:




What It Is: In the "Imaginary Menagerie," a mythological world is brought to life through poems and colorful illustrations. Cutesy verse and rhyme take the reader on a quest to learn about imaginary characters, such as mermaids, trolls, hobgoblins and gargoyles.

Why You Should Carry It: This book is not a favorite pick. In fact, the poetry left much to be desired for the target age group. I do see it being a tool for literature and language teaching. I am, however, doubtful that children in the target age group would pick this book to read on their own.

What Kids Think: This book was read to two groups of children: second- and third-graders. By the second poem, they'd lost interest. However, most of the children loved the illustrations. As a test of the initial reaction, 20 third-graders were encouraged to read the book on their own; only three actually completed it.

Writer's Bio:
Sheri Williams has been in publishing for more than 19 years. As a literary agent, she has reviewed and pitched hundreds of juvenile titles. She is also a published author, freelance writer and editor. In addition to her roles as agent, writer and editor, she has a background in Criminal Justice with interest in juvenile studies.
Read more articles by this author
THIS BANNER IS AN AD:
---
---