---
Retailing Tips: Hosting Happenin' Holiday Events
Attract Shoppers With Fun, Freebies and Fabulous Toys
With additional reporting by Sharri Hefner, Chris Lundy, Claudia Newcorn, Marie Raven and Brenda Ruggiero



"In the two hours we do [the ladies' night], we do more business than any other day." — Michelle Deutschmann, Kaleidoscope Toys

Holiday shoppers are intent on finding the right gift for the special people in their lives, and, sometimes, hosting a special event can encourage them toward that perfect gift … right in your own store. Here's what 65 specialty retailers told TDmonthly Magazine about holding successful events for the holidays: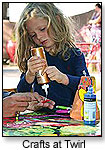 1. Don't Stop at One. "We do tons of events: ornament making, cooking, baking, game playing, different parties. We get parents and grandparents to turn out … and they get a chance to look around, and come back later to make a purchase," Molly McMullin, manager of Twirl in Ranchos de Taos, N.M., told TDmonthly.

2. Offer Themed Products. "We try to have a limited edition … have a unique item that's particular to the event we're hosting," said Colette Shockley, owner of The Littlest Princess doll shop in Norcross, Ga. Customers like to find something that is not readily available anywhere else.

3. Cater to Adults. Kaleidoscope Toys in Falmouth, Mass., hosts a special theme night for ladies one December evening, and raffles off prizes every 15 minutes. "In the two hours we do it, we do more business than any other day," said Owner Michelle Deutschmann.

Catch a Falling Star in Lexington, Mass., serves food and drinks during its six-hour Midnight Madness sale on various nights following Black Friday, according to Owner Deran Muckjian. And Boing JP's Toy Shop in Jamaica Plain, Mass., couples a holiday event with fundraising, offering wine and other beverages at an evening party for members of a parent-teacher organization from a certain school.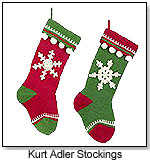 4. Create Creative Sales. "There's one week, just after school closes, that we do a Stocking Stuffer sale. Kids can bring in their stocking and whatever fits in is 20 percent off," said Jane Burbank, owner of Teacher's Corner/Kid's Mart in Gillette, Wyo. "I had one grandmother who used an heirloom tablecloth because she wanted some really big items; she carefully stitched it so she could undo it later on."

5. Welcome Santa. "Our first Thursday of December, [we] do cookies and cocoa … and free pictures with Santa," Greg Bonner, owner of Heights Toy Center in Little Rock, Ark., told TDmonthly. He encourages a repeat visit by having customers pick up the photos on Saturday.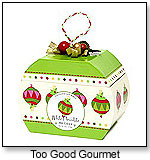 6. Focus on Fun, Not Money. "Instead of pushing, we try to make it so that people have the most fun possible," said McMullin. "We have a dance party every month, and we don't even open the store during the event. … getting people there and getting to know them and having fun with them, that's what builds brand loyalty without them having to make a purchase right then. They do come back."

7. Educate Your Staff. Make sure your employees are ready for the crowds. "Some customers don't know exactly what they are looking for, but a smart salesperson can show them something age-appropriate and show them how to play with it," Muckjian told TDmonthly.

Writer's Bio:
Terri Hughes-Lazzell is a freelance journalist based in Ossian, Ind. After spending nearly a decade as a daily newspaper reporter, she has worked as a freelance journalist for more than ten years, writing about a variety of topics. Her work appears in newspapers, magazines and specialty publications nationwide.
Read more articles by this author
THIS BANNER IS AN AD:
---
---