---
Retail Solutions: Optimizing Websites and Staff
Driving Traffic and Hiring Are Just Half the Battle
TD
monthly Magazine's new feature, Retail Solutions, flies over to the East Coast this month to see what challenges specialty toy-store owners in that region are facing. Jon Schallert, an expert on making your business a "destination," helps them find solutions. In August, Jon aided West Coast storeowners. Next month, he'll start moving inland. A couple of times a year, we'll check back and see how their businesses have improved.
G. WILLIKERS! PORTSMOUTH, N.H.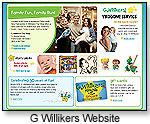 Challenges: "We're trying to look at everything we do and what we offer and make sure we're doing everything we can to have as many folks come through the door as we can," said Co-owner Bob Breneman. "We relaunched our website, but we're not going with full e-commerce. The site is really designed to create synergy — drive people to [the] site who are in our store and vice versa. We want the store to be the core of what we want to do."

Thirty-year-old G. Willikers! is the No. 1 toy store in town, but online, it's just one in tens of thousands, Breneman explained to TDmonthly. The website features a blog, where Bob's sister and Co-Owner Jody discusses new toys and in-store events, such as a free portrait photography session, and team-ups with other local businesses. It also promotes the store's "Partners in Play" program, in which they work with area nonprofits by displaying information about them in their store window. In turn, the organization will mention the program in its own newsletter.

"It causes conversations in our store about why we chose one organization," explained Bob. "It helps nonprofits gain exposure, and it comes back to us in positive ways."

Main Goals: Build on the goodwill already established in town and find ways to make the website drive more traffic to their store.

Jon's Solutions: Getting people to go to your site isn't the main goal. The main goal is getting them to go to the store's website, capturing their database information, (specifically their name and email address) and then, in the moment that they are there, creating a bond with them where they see that your business is a one-of-a-kind place that deserves repeated visits.

If you can capture an email address of a prospect or customer, you have just eliminated 90 percent of your marketing costs reconnecting to them, and you will be using the lowest-cost, highest-response form of marketing (i.e., email newsletters) to maintain the relationship.

The question owners should be asking is: "Why would someone go to my website? As they mentioned, they are competing with thousands of websites out there all with similar products. You must convince customers that your business is the place to part with their money.

You must position yourself as the only place where they can get the product, service, advice, price and leading-edge information, before anyone else. In short, you must become a Destination Business, which is what we teach at the Destination Boot Camp.

Ask yourself this: Why would someone go to your website? Once you have answered this question, you can complete the loop by driving customers to your site, and then, back to your store. Here are five keys to increasing traffic to your site:

1. Advertise the name of your website everywhere you can. Everywhere a customer can look and view your business name, your website address should be there.

2. What feature on your site compels your customers to go there? If you are targeting parents or grandparents, you must have specialized information on your site that they can use, and that they would find valuable. This is what is called creating your "Consumer Hook."

3. The content on your site is critical. I suggest owners start thinking of themselves like manufacturers, publishing news about each new product that hits their shelves.

4. Create content on your website that focuses on "non-selling, repeated contact." If you are going after parents and grandparents, write about topics that are interesting for them, that make their lives easier, and that they want to read about. Talk about the product in terms of what it has done for parents and grandparents and success stories that you have heard. Over time, this non-selling dialogue is more inviting, and provides more value to consumers. They, in turn, will visit the site more.

Once they go to the site, they should be captured in the email newsletter that you have set up on every page of your site. If you are not using Constant Contact, the e-newsletter software that we recommend at our Destination Business BootCamp, start using it. It is the most powerful, most trackable software for analyzing your email marketing campaigns.

5. Finally, create in-store offers, specials, events and previews of new products that are only available to your e-newsletter subscribers. In this way, the e-newsletter drives them back into the store, and they get value for being a subscriber.


THE WALRUS & CARPENTER TOYS. MIDDLETOWN, R.I.


"We're on an island; there are three bridges to it," said Owner George Emerson. His is the only toy store on the island, which houses three towns and a population of 70,000. He doesn't advertise, because he feels it's a "waste of money." He gets good word-of-mouth by donating to schools. The Walrus & Carpenter has been in business for 37 years, and he bought it from the original owner five years ago, when he decided to kick-off the corporate life.

"Money is not the opiate for me," said Emerson, who eschewed the idea of opening multiple locations. "If I wanted to make a lot of money, I wouldn't be in this business. I want to have fun and not be buried in paperwork."

He's elected not to have a website because he doesn't want to be bothered with shipments; he'd rather be on the floor, interacting with customers. He also doesn't want the expense and time-commitment of mass mailings and other traditional marketing techniques, such as events and parties.

Main Goal: Grow his business without losing the fun and relaxed lifestyle that go along with owning a successful toy store.

Jon's Solutions: OK, let's cut to the core on this. Your business is a hobby for you, and it's not your livelihood. A successful owner today who really wants to grow his or her business cannot discount all of the effective customer-attraction tools that you have discounted. In today's economy, to stay ahead of last year's sales, or to even stay even, you'd better use every tool at your disposal.

A few points to consider:

1. If your advertising is a waste of money, you are implementing it incorrectly. Advertising is an investment, and just like any investment, you should be getting a return on your investment with increased sales. When you target consumers accurately with well-designed, original advertising that explains a clear "call to action" with a message that conveys why your business is the place for them to shop, then your advertising shifts from a cost category to an investment category. The result is increased store sales.

2. If you want to use word-of-mouth effectively, implement a referral program, so your best customers are rewarded for bringing more customers like them to your business. Also make sure you are capturing customer testimonials. These will be invaluable in spreading word-of-mouth because a customer's quote always is more believable than words coming out of an owner's mouth. In fact, take the testimonials from your customers and use them in your advertising, if you really want to see advertising become more effective.

3. Thank goodness your business is on an island and you have no immediate competitors, but the reality is this: Your business is losing thousands of dollars to stores off the island, and to Internet sites around the world. In fact, your island business is totally susceptible to outside competition coming in and putting a store near you, if you remain as passive as you are now.

4. Not having an Internet site these days is a little like not having a telephone number, a business card, or a sign out front on your building. An Internet site doesn't have to be focused on e-commerce and selling online for it to be an effective marketing tool. The main purpose of an Internet site is to convey your distinctive business differences to your existing customers and prospective customers, and convince people that you are the place for them to spend their money. Not having an Internet site is probably the No. 1 mistake that is being made here.

KALEIDOSCOPE TOYS, FALMOUTH, MASS.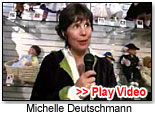 Challenges: "Getting good qualified help in here, and then trying to motivate them to sell," was one of Co-owner Mark Deutschmann's prime vexations. The teens he's hired "all want to come in here and hang out." Though he's had better luck with adult hires, they usually have children and won't commit to a full-time schedule. "We need someone here for a whole eight-hour day," he told TDmonthly.

Deutschmann said the client base for his 5-year-old store tends to be "repeat customers; a good core group." The store holds events, such as birthday parties, and attracts a majority of the foot traffic in their shopping area. However, customers tend to use the store as a "playground." That's why staff is all-important: they must convince customers to buy things they don't actually need, but simply enjoy.

Main Goal: Attract employees who can transmit excitement about toys while committing to a full-time position.

Jon's Solutions: When I hear owners talk about poor employees and the difficulty of recruiting them, I ask them if these three employee training components are in place:

1. A document that explains to a potential hire how working at your business will differ from other experiences. Some potential hires will simply go elsewhere if they understand that there are above-average expectations at your business. And that's exactly what you want — those problem employees to go elsewhere!

2. Clear, written expectations that are given to each potential employee. Understand that your expectation of a full-time employee must be matched with appropriate pay and employee benefits. Your current pay-scale might only be attractive to an adult who wants to work part-time, but you might make it more enticing by letting them purchase product from your store at your wholesale cost, plus a small percentage.

3. A clear, written statement that details daily responsibilities. When an owner doesn't write down in detail the performance expectations, employee standards and other details of the position, they are setting themselves up for lackluster employees, as employees sense the "wiggle room."

I talk to owners all the time who feel like their employees are out of control. Guess what? It's not the employees who are out of control. It's the owner who is flying by the seat of his or her pants. Want better employees? Look critically at how you've gotten the ones you have, and restructure your employee hiring and training system.

Writer's Bio:
Jon Schallert is an internationally recognized speaker and small business expert who teaches businesses and communities how to turn themselves into Consumer Destinations. Schallert speaks to thousands annually on his proprietary 14-step "Destination Business" process that he developed over the course of 21 years of working with small business owners. His insight is frequently seen in national publications such as The Wall Street Journal and Entrepreneur Magazine. He is the only consultant in the world to have received the "Top Motivator" Marketing Award from Potentials Magazine.
Read more articles by this author
THIS BANNER IS AN AD:
---
---