---
Branding Toys: Perception
Creating an Emotional Connection
"Consistent representation of a clear message will dominate perception."

To wrap up our series on Branding Toys, this month we look at the last of the 4Ps: perception — the imposed attributes, attitudes and perspectives consumers put on the companies with which they interact.

THE 4th P: PERCEPTION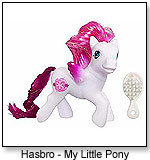 Good companies become exceptional by following a simple philosophy, "Know who you are. Tell others before they tell you." If you don't define your company and actively market it, the market will do it for you. If consumers are not provided with a clear brand, a consistent message and proliferated marketing, they will form their own opinions, and their assumptions may not be accurate.

A clear brand and a consistent message, comprising the previously discussed personality, position and promise, should be integrated at all levels of an organization — from the logo to the signage to the organizational structure and the culture. When the brand is proactively developed and incorporated at all touch points, the only consumer perception becomes the one you have created.

CASE OF CHANGING PERCEPTIONS

With offerings such as Pokémon and Magic: The Gathering, the trading-card business model is proven. Yet to date, its audience has been dominated by boys. A relatively new entrant, Bella Sara, aims to change that perception. Possible? Yes, but it has never been done successfully before.

Bella Sara offers trading cards targeted to 6- to 12-year-old girls. The cards are pretty and eliminate the competitive component often associated with trading cards. Instead, they incorporate "girl power" messages and feature a secret code used to unlock an interactive world online, an approach that blends Ganz's Webkinz and Hasbro's My Little Pony — two brands proven in the same target market.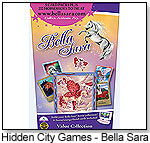 With more than 2.5 million registered users on the website, more than 30 million Bella Sara cards sold worldwide, and $15 million raised in venture capital money, it appears the company has found a way to create a new perception. Though Bella Sara has a marketing budget sufficient to undertake a large-scale broadcast and interactive marketing campaign, these things can be done creatively on a smaller budget, too. Bottom line: Bella Sara is countering and changing established perceptions by building a clear and consistent brand, and actively marketing that brand to its core audience.

PERCEPTION IN ACTION

Perception seems the most difficult of the 4Ps to manage. Focus less on how to influence the minds of consumers and more on how to develop and promote your brand in a way that appeals. Below are some new ways to think about old ideas.

Competitive Landscape. Think about your competition from the consumer's perspective. Competition is not just players that offer similar products, but anything that can be a substitute. This is especially true in the toy market, as nearly all companies are vying to own a child's free time and interests. To differentiate yourself within that competitive landscape, find two or three attributes that make you stand out within the larger competitive group. Own those attributes with words, images and actions to create a clear perception in the consumer's mind.

Target Users. Know your target user. For most toy companies, this means knowing both the child and parent. Go beyond the usual demographics (age, gender, income) and get at what makes them tick. In addition to extant psychographic research, informal surveys and discussions with your target users can be effective. Who is the current user? Ideal user? What are they looking to purchase? What features and benefits speak to them? What type of relationship do you want to have with them — mentor, friend, teacher, silly aunt? By uncovering existing thoughts and perceptions, you can use them to your advantage.

User Benefits. Branding guru David Aaker established that there are three types of benefits to any brand user — functional, emotional and symbolic. Understanding and addressing all three enable companies to create messages that more completely speak to the consumer. Functional benefits are tangible: What do they get by using your product? Emotional benefits require projection: How does using your product make them feel? And symbolic benefits incorporate ego: How do other people perceive the users of your product?

Writer's Bio:
As a managing partner and co-founder of Flag + Company, Beth has branded, defined, re-defined, and marketed organizations of all sizes and sectors. Prior to founding Flag, Beth served as a senior director at The Delve Group, a strategic branding firm focused on the business-to-business sector, and creative director at D2 Creative, where she established a traditional marketing and strategy division within an interactive agency. Read more about her company at www.flagandco.com.
Read more articles by this author
THIS BANNER IS AN AD:
---
---