---
Toys in the News: 10-31-08
Click Here for Current News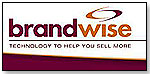 Ganz Signs With Brandwise to Optimize Sales. October 31, 2008 — Ganz announced it is now contracting with Brandwise to use its SalesOptimizer program, which will allow the maker of Webkinz to access key sales data, including purchasing trends on a Google map, via Web-based applications at any time. The program includes features for senior management and sales reps alike, and is designed to foster more efficient relationships and better service with retailer clients, according to a press release.

Corgi Subsidiaries Enter Bankruptcy. October 30, 2008 — Corgi International's UK subsidiaries Popco Entertainment and Popco Distribution Limited have put been into administration, which is comparable to Chapter 11 reorganization. Corgi will continue to sell product via its Hong Kong and U.S. businesses, according to a press release.


Earth Friendly Recalls Wooden Toys. October 30, 2008 — The U.S. Consumer Product Safety Commission, in cooperation with Earth Friendly LLC, has announced a voluntary recall of about 1,000 wooden toys sold primarily at specialty toy stores along the West Coast because small parts can come off and pose a choking hazard, and the size of the rattle handle does not meet voluntary standards. The recalled toys, featuring colorful, glossy paint, were made in India and include Moee the Car, Cubby the Stackable Bear and the Bell Rattle.

Online Information Affects More Than 50% of Toy Buyers. October 29, 2008 — What's on manufacturers' and retailers' websites matters greatly when it comes to sales, according to the Fall 2008 Ad-ology Media Influence on Consumer Choice survey, which showed that more than half of consumers who purchase toys are influenced by the information they find on these sites. Quality, price, safety and educational value, in that order, are most important to toy buyers, giving specialty toy stores a chance to shine. According to a press release, the survey also found that about 84 percent of consumers would rather purchase toys at a brick-and-mortar store as opposed to an e-commerce site.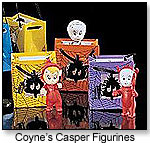 Coyne's Recalls Leaded Halloween Figurines. October 29, 2008 — The U.S. Consumer Product Safety Commission, in cooperation with Coyne's & Company Inc., has announced a voluntary recall of about 14,000 Casper the Friendly Ghost Halloween Mini-Figurines due to high lead levels in the paint on the products. The 3" figurines are available in several varieties and retailed at gift, card, specialty and drug stores from June 2005 through September 2008.

Wal-Mart Canada Slashes Toy Prices Now. October 29, 2008 — Wal-Mart Canada has lowered prices on more than 150 toys, cutting some by half, in order to catch early holiday shoppers completing kids' gift lists. Overall, the store has cut 30 percent more prices this year than last, according to a press release. Popular items with reduced pricing include Spin Master's Bakugan Launcher, a Little Tikes camera and a Bratz Hair Style doll from MGA Entertainment.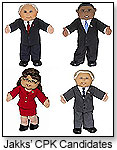 Candidates Emerge from the Cabbage Patch. October 28, 2008 — One-of-a-kind Jakks Pacific Cabbage Patch Kids fashioned to look like Sen. Barack Obama, Sen. John McCain, Sen. Joe Biden and Gov. Sarah Palin will be put up for sale in a "Political Patch" auction on eBay, Oct. 30 to Nov. 4, to benefit the U.S. Marine Corps Toys for Tots charity foundation. The McCain and Obama dolls are even outfitted in their respective Republican and Democrat boxer shorts, Fox News reported.

Halloween Spending to Hit High. October 28, 2008 — Jack o' lanterns' crooked smiles may be even bigger this year, based on business research company IBISWorld's projection that overall spending for Halloween will be up 5 percent, bringing the total to $5.77 billion. Part of the growth is likely due to families' attempts to escape the depression of the economy and have some fun, according to a press release. Costumes will cover nearly 36 percent of sales, with candy and decorations following at about 30 percent and 27 percent, respectively.

Iron Men and Avengers Ready for Robert. October 28, 2008 — Toy-heavy comics-based films "Iron Man 2," "Iron Man 3" and "The Avengers" have already signed up actor Robert Downey Jr. as their superhero, reported Variety. Downey will reprise his role as billionaire Tony Stark for the Iron Men movies. All three films will be produced by Marvel Studios. "Iron Man 2" is scheduled for a May 2010 release. "The Avengers," which will unite Iron Man, Capt. America, The Hulk and Thor, has been penned in for July 2011. "Iron Man" has earned $578 million worldwide thus far.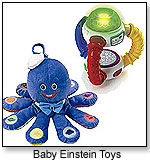 Baby Toys Make Einstein 4th Top-Earning Dead Celeb. October 28, 2008 — According to the Hollywood Reporter, German-born physicist Albert Einstein is the 4th top-earning deceased celebrity, with $18 million in posthumous cash this year owing mostly to the Disney-owned Baby Einstein DVD and toy series. Einstein was beaten by Elvis ($52 million), "Peanuts" creator Charles Schultz ($33 million), and recently R.I.P.'d actor Heath Ledger ($20 million).

Shrinky Dinks Seeks Buyer. October 27, 2008 — Founder Betty Morris of K&B Innovations, the maker of Shrinky Dinks shrinkable craft plastic, hopes to sell her 35-year-old, Northlake, Wis.-based business next year and step into retirement. Yearly revenue for the company exceeds $1 million, and retail sales since 1973 are around $150 million, the Journal Sentinel reported.

"High School Musical 3" Sets Box Office Record. October 27, 2008 — "High School Musical 3: Senior Year," starring Zac Efron and Vanessa Hudgens, scored the largest debut ever for a musical, pulling in $42 million domestically and another $40 million in foreign markets over the weekend. It easily beat out "Saw V," at $30.5 million, according to Variety. See "High School Musical" products here.

Chinese Factory Closures May Threaten 2.7 Million Jobs. October 27, 2008 — As soon as January 2009, some 9,000 of the 45,000 toy, textile and other factories in three Chinese provinces — Dongwan, Shenzhen and Guangzhou — are expected to shut down, according to the Association of Foreign Investment Enterprises. These closures will add to the 67,000 businesses in China that have declared bankruptcy since the beginning of 2008, and would mean about 2.7 million employees would be out of work, the Epoch Times reported.

Toy Shares Fall. October 24, 2008 — On the verge of a precarious holiday season that analysts forecast will be the weakest in years, shares of Hasbro, Mattel, Jakks Pacific and LeapFrog Enterprises fell Friday, seeing declines of from 24 cents to $1.44, the Associated Press reported.

Nana Star Foundation Clears Warehouse for Toys for Tots. October 23, 2008 — In its third year as a corporate sponsor for the Marine Toys for Tots Program, ee publishing & productions donated $200,000 worth of extra product in its warehouse to the campaign this year, giving away 11,000 Nana Star books and 350 dolls, according to a press release.

LEGO Employee Charged With Larceny. October 23, 2008 — Lego Systems has let go of one licensing coordinator at its Enfield, Conn., office — a 46-year-old woman accused of purchasing more than $16,000 worth of Lego products using corporate credit cards and reselling them on eBay for profit. The woman, whose arraignment is scheduled for Oct. 28, told officials she bought and resold the items because she was deeply in debt, the Associated Press reported.

Chaotic Site Posts 1 Million Users. October 22, 2008 — 4Kids Entertainment and TC Digital Games announced that ChaoticGame.com, tied to the Chaotic Trading Card Game, hit 1 million registered users within its first year, encompassing participants in nearly 200 countries and territories. According to a press release, the trading card game will debut in the UK through 73 Toys "R" Us stores this month.

Toy Firm in China Denies Job Cuts. October 22, 2008 — A Chinese toy factory that manufacturers products for Disney, Mattel and other international brands refutes a claim by National Business Daily that it let 6,000 workers go because of declining orders. Chief Administrative Officer Xu Guozhu, of the Zhongshan factory of Hong Kong Sewco International Holdings Limited, reported that the employee count decreased by just over 100 from August to September, in which month the firm exported 20 percent more than during the same time last year, according to China View.

China's Chong Yik Toy Factory Shuts Down. October 22, 2008 — Following a trend of financial crises at toy firms in southern China, Chong Yik Toy Company has declared bankruptcy, the AFP reported. Its 900 employees were collectively paid 3.4 million yuan — a relief for workers who were still owed several months' salary.

Toy Store for Kids by Kid Opens in N.H. October 22,2008 — a 15-year-old homeschooled boy took a leap of faith and $10K startup from his folks to open a toy store in a down economy. Josh Heinzel debuted Josh's Toys and Games earlier this month at the Pheasant Lane Mall, according to a report by 7 News in Boston. Josh began his retail career by purchasing LEGOs at wholesale prices from the company, then reselling them on e-Bay. He is the captain of a LEGO team that became the robotic performance world champions this year. His new store also specializes in the classic building toy, as well as other non-mainstream toys and games.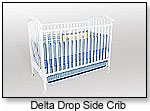 Delta Recalls Cribs After Infant's Death. October 21, 2008 — An 8-month-old boy suffocated when the drop side detached from his crib, prompting the U.S. Consumer Product Safety Commission to issue a recall of about 600,000 drop side cribs from Delta Enterprise Corp. The spring pegs in the crib's legs can be become disengaged, and detachment of the drop side can create a gap that poses a risk of entrapment. The cribs were made in China and sold at major retailers from January 2000 through January 2007. Parents should find a safe place for their children to sleep until they receive and install a repair kit, which can be obtained by calling 800-816-5304 or visiting cribrecallcenter.com.

Comic Sales Rise from Slump. October 21, 2008 — Diamond Comics' periodical comic sales finally escaped a seven-month year-over-year decline, seeing an increase of 2 percent in September, according to ICV2.com. Third-quarter sales were still down 4 percent from the same period in 2007, although sales of graphic novels in particular saw significant gains in July and August.

China Raises Tax Rebates for Toys. October 21, 2008 — China's Ministry of Finance has announced the country is raising its export tax rebate on toys from 11 percent to 14 percent, effective Nov. 1, in order to help factories that are struggling to stay in business. In addition to stressed global markets, costs for toymakers have gone up 60 percent since 2006, the Associated Press reported.

Chinese Region May See Half Its Toy Companies Close. October 21, 2008 — The financial crisis in the United States is contributing to the demise of toy factories in China's Pearl River Delta, where companies are also affected by price hikes on raw materials and testing costs that have risen by as much as 25 percent. Vice-chairman Wang Zhiguang of the Dongguan Toy Industry Association predicts that as many as 50 percent of Dongguan's 3,800 toy firms could fail during the next two years, China Daily reported. One company that offers gifts and Christmas trees, and relies largely on U.S. and European orders, has only received about half as many orders as it did last year.

Mattel Up, Hasbro Down in 3Q Net Income. October 20, 2008 — Mattel's third-quarter report reflected net income gains of 5 cents a share over the same period last year, hitting 66 cents a share, or $238.1 million. Hasbro reported net income at $138.2 million, significantly less than last year's third-quarter total of $161.6, which was boosted by a 17 cents a share tax gain. Both Mattel and Hasbro saw increases in revenue, however, of 5.9 percent and 6.5 percent, respectively, according to the Wall Street Journal.

Workers Unpaid as Chinese Factory Closes. October 17, 2008 — Smart Union Group, a Guangdong Province toy factory that supplies to Mattel, has been forced into near-liquidation by increased labor costs, loan problems and a strong Chinese currency, leaving 6,500 employees without two months' pay. A human resources employee attributed the closure to too much dependence on the U.S. market, Reuters reported.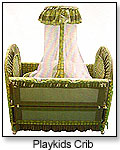 Playkids Crib Recalled After Baby's Death. October 16, 2008 — The U.S. Consumer Product Safety Commission, in cooperation with Playkids U.S.A., has announced a voluntary recall of about 2,000 convertible cribs after a 5-month-old died from entrapment and suffocation in August. The crib has expandable mesh on the sides, which allows for a dangerous gap between the mattress and the drop side rail. The cribs were made in China and retailed at juvenile product stores in New York from March 2007 through September 2008. Consumers can contact Playkids at 718-797-0302 for a full refund.

"Sleeper" Wakes Up for Movies. October 16, 2008 — Brad Inglesby has been hired to pen the screenplay for "Sleeper," based on the DC/Wildstorm comic book written by Ed Brubaker, reports Variety. The "Sleeper" plot revolves around a spy who is impervious to pain, thanks to a moment of fusion with an alien artifact, and can pass that ability to others through skin contact. The movie is being produced by Sam Raimi and partner Josh Donen from Star Road Entertainment.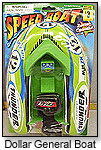 Dollar General Recalls Toy Boats. October 16, 2008 — The U.S. Consumer Product Safety Commission, in cooperation with Dollar General Merchandising Inc., has announced a voluntary recall of about 200,000 battery-operated toy speed boats because the battery may overheat and pose a burn hazard. The 12" x 8" boat retailed in several colors and styles at Dollar General stores from March through July 2008.

Retail Sales Plunge in September. October 15, 2008 — According to the U.S. Commerce Department, retail sales plummeted 1.2 percent, the steepest decline in a 3-month slump, reported The New York Times. Despite lower gas prices, consumers were still avoiding trips to the malls. The drop in sales seems to reflect a reluctance by consumers to spend. "This is a crystal clear signal that the holiday season ahead is shaping up as the worst since the early 1980s," Joseph Brusuelas, chief economist at Merk Investments, wrote in a note.

Video Games Get Political. October 15, 2008 — Ads for the Presidential campaign of Senator Barack Obama have begun appearing on the high-speed racing simulation video game Burnout Paradise, according to the New York Times. The ads will run on the Xbox 360 version of the game, which is targeted to males 16 to 30. The ads are scheduled to continue until November 3 in 10 battleground states. Thus far, there is no word on whether Sen. Obama's opponent, Senator John McCain, plans a similar ad strategy.

Augmented Reality Coming to a Book Near You. October 15, 2008 — If books are getting too tame for your computer-obsessed tots, don't despair. A new technology by MediaPower, described in this month's issue of "Scientific American," transforms printed graphics, such as illustrations, symbols and words, into 3-D animated movies. For instance, a book that depicts an illustrated Panda near a series of Chinese pictograms transforms the Panda into a 3D character that points to the symbol and pronounces it in Mandarin, and then defines it in English. Augmented reality (AR) systems are already in place in industrial manufacturing plants, where they can track actual movements of workers using tools and compare them to ideal movements, to detect errors and suggest improvements.

NPD Survey Forecasts Declining Holiday Sales. October 14, 2008 – Twenty-six percent of consumers expect to spend less this holiday season than they did last year, according to a recent survey conducted by the NPD Group. That percentage is six points higher than it was in a 2007 poll, and consumers' intention to shop with credit cards has decreased by 2 percent. Three-fifths of those surveyed indicated they will be more likely to shop where there are special markdowns or products with a strong value vs. price. Thirty-seven percent of consumers said they plan to purchase toys as gifts, putting that category right behind apparel, at 49 percent.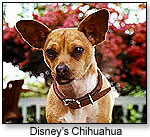 Small Dog Takes Big Bite. October 14, 2008 — Variety reported that "Beverly Hills Chihuahua" was the #1 movie over the weekend, raking in almost $3 million, for a total of $55,356,000. Got tiny plush? Now's the time to push it.

Hot Wheels on Track for Series. October 14, 2008 — A new Hot Wheels cartoon is being prepared for a TV series by a partnership between Candian cartoon producer Nelvana and Mattel Entertainment, according to the Hollywood Reporter. "Hot Wheels: Battle Force 5" will debut in the U.S. on Cartoon Network and in Canada on Teletoon next fall. The mini race-car-based show will have an extensive worldwide marketing and merchandising program to include toy, licensing and online activities.

20Q May Rise Again. October 14, 2008 — Sales of Mattel's quiz game 20Q (from the former Radica Games) may have slumped in specialty stores owing to oversaturation, but a new development could bring a surge in sales. The debut of "20Q," the TV show, was announced by Endemol in the Hollywood Reporter. Human contestants race against an artificial intelligence computer, Q, in to identify a mystery word in 20 words or less. However, "Q" has played 20 questions 66 million times, increasing its intelligence with each bout. The show promises "the ultimate showdown between man and machine."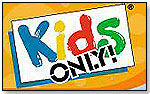 JAKKS Pacific Buys Tollytots and Kids Only. October 13, 2008 — JAKKS Pacific has acquired Tollytots, a Hong Kong-based manufacturer of baby dolls and accessories, and Kids Only, a Massachusetts-based maker of children's furniture and décor, dolls and other products, including many under popular licenses such as Dora the Explorer, High School Musical and Disney Princesses, according to a press release.

Tomy Revamps China Sales. October 10, 2008 — TakaraTomy of Japan will add about 700 stores in China over the next three years, tapping toy stores and supermarket chains in addition to the department stores and Japanese-operated grocery stores already selling its products. The company anticipates a sales leap from 300 million yen to 10 billion yen, Jiji Press reported.

West Virginia Welcomes New Specialty Toy Store. October 10, 2008 — Specialty toy store Latta's Toy Station will open Tuesday, Oct. 14, in Huntington, W.V. The store is stocked with educational toys and items for special-needs children, and plans to host game nights and arts and crafts activities, according to the Herald-Dispatch.

Oriental Trading Cuts Corporate Employees. October 10, 2008 — Oriental Trading Co., a 3,000-employee-strong marketer of toys, novelties and party goods based in Omaha, Neb., has announced it is decreasing its corporate staff by 10 percent due to the fallen economy, the Associated Press reported.

Hasbro Recalls Nerf Blasters. October 9, 2008 — The U.S. Consumer Product Safety Commission, in cooperation with Hasbro Inc., has announced a voluntary recall of about 330,000 Nerf™ N-Strike Recon Blasters because the plunger can pull the operator's skin during firing, possibly injuring the face, neck or chest. There have been 46 reports of injury, including bruises, pinch marks and blood blisters. The product retailed at Toys "R" Us, Target and Wal-Mart from November 2007 through August 2008. Consumers can contact Hasbro to receive a free cylindrical cover to guard against injury.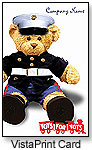 VistaPrint Offers Charitable Toys for Tots Holiday Cards. October 8, 2008 — VistaPrint and the Marine Toys for Tots Foundation have partnered to release six, 5" x 7" custom greeting cards for the holiday season that feature Toys for Tots images. Half of the purchase price will be given to Toys for Tots to help needy children, according to a press release.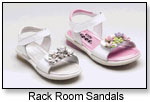 Rack Room Recalls Sandals. October 8, 2008 — The U.S. Consumer Product Safety Commission, in cooperation with importer Rack Room Shoes Inc., has announced a voluntary recall of about 11,000 Girls' Sandals due to decorative flowers that can come off and pose a choking hazard. The shoes retailed at the company's stores from February through June 2008 and can be returned for a refund or store credit.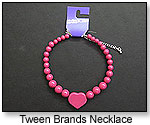 Necklaces and Music Players Recalled for Lead Violation. October 7, 2008 — The U.S. Consumer Product Safety Commission, in cooperation with importer Tween Brands Inc., has announced a voluntary recall of about 12,000 Children's Ball and Heart Necklaces and Portable CD and MP3 Players because the surfaces may contain excessive levels of lead. The necklaces retailed at Limited Too stores, the CD players online and through the Limited Too catalog, and the MP3 players at Justice stores, from May 2007 through August 2008.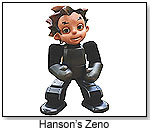 Zeno Creator Aims to Save the World With Compassionate Robots. October 7, 2008 — Roboticist David Hanson believes that as robots become more humanized, there's a danger of producing heartless, dangerous beings. He wants to develop conscientious robots, and his company's start is with Zeno — a charming, 17" interactive robot boy that is equipped with face recognition technology and remembers people's names. A $300 version of Zeno may hit the mass market in 2010, according to Wired.

Economy Will Take a Toll on Toys. October 6, 2008 — Although the toy industry is largely expected to ride out the recession and not feel as much heat as other retail sectors, analysts are predicting the toy industry will, nonetheless, take a hit this Christmas. The Associated Press reported that toy sales in October, November and December of this year will fall about two percent compared to the same period last year, according to Gerrick Johnson, BMO markets analyst.

40,100 Jobs Cut Last Month. October 3, 2008 — Retail suffered in September as stores going out of business and thinning staff due to the weakened economy accounted for more than 40,000 job losses. Payroll cuts hit their highest rate in more than five years and the country's unemployment is at 6.1 percent, according to the Associated Press. Nonetheless, Toys "R" Us has said it will hire as many holiday employees as it did last year — a robust 35,000.

Toyjobs Sues A-Ha Toys. October 3, 2008 — Recruitment company Toyjobs has filed suit against A-Ha Toys and its president, Ivars Sondors, for breach of contract involving A-Ha's behind-the-back hire of a candidate that was recruited by Toyjobs but originally rejected by A-Ha in their search for an employee. Tom Keoughan, president of Toyjobs, said in a statement that his company has never lost this kind of lawsuit.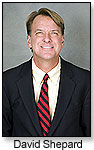 Jonti-Craft Appoints New Director of International Sales. October 2, 2008 — David Shepard, former director of international sales for CES Holdings Ltd., is stepping into that same role for Jonti-Craft, where he will manage relationships and sales of the company's early learning products in markets outside of the United States, according to a press release.



Target Talks Low Holiday Prices. October 2, 2008 — In answer to Wal-Mart's announcement of reducing the price of select toys to $10, Target assures it will keep tabs on rival stores this fall in order to offer the "best prices" on popular products. The company also said it, too, has in-demand toys priced at $10, CNNMoney reported.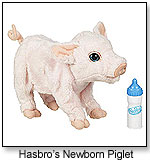 Wal-Mart Lowers Prices on Bakugan, Barbie and More. October 1, 2008 — In an effort to beat the holiday rush and give parents price breaks now, Wal-Mart has priced 10 popular toys, based on results of a recent survey, at $10 each. The list includes select Barbie and Hot Wheels sets from Mattel, as well as Spin Master's Bakugan and Hasbro's FurReal Newborn Animals, the Atlanta Business Chronicle reported.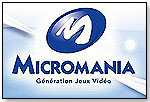 GameStop Buys France's Micromania. September 30, 2008 — Video game retailer GameStop is further expanding its European presence with the acquisition of French company Micromania and its 332 stores. The $700 million purchase is expected to be complete in November, according to a press release.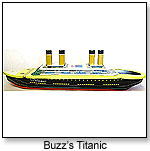 Buzz's Boatyard Recalls Toy Boats. September 30, 2008 — The U.S. Consumer Product Safety Commission, in cooperation with Buzz's Boatyard, has announced a voluntary recall of about 200 Toy Boats, including the 13" Titanic and Hut Pop Pop Boat, that contain excessive levels of lead in the surface paint. The boats were sold on the company's website (www.buzzboats.com) from April to November 2007.

RC2 Bails on Publications International Acquisition. September 30, 2008 — RC2 Corp. has announced it will not be moving forward with plans to purchase Publications International's Children's Publishing Division, owing to increased financing requirements due to capital market conditions. According to a press release, the company may revisit the deal at a later date.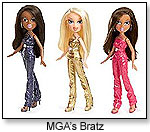 Mattel Moves to Stop Bratz Production. September 30, 2008 — Mattel filed an injunction request with U.S. District Judge Stephen Larson on Monday, asking that he order MGA Entertainment to stop producing and selling Bratz dolls. Arguments are scheduled for Nov. 10, according to the Associated Press.
THIS BANNER IS AN AD:
---
---