---
Fall Toy Preview: Vendors Keep Up Despite Challenging Year
Toymakers Display Innovation and Cautious Hope for '09
"Typically, specialty doesn't support as much licensed, but it's opening up." — Laurie Conway, Tara Toy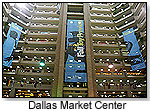 Compared with last year's attendance, the Toy Industry Association's Fall Toy Preview, Oct. 14-17 in Dallas, Texas, held steady with 280 exhibitors. Buyers fell slightly, from 775 to 750. Most manufacturers who spoke with

TD

monthly Magazine admitted to feeling challenged by the economy and new federal safety regulations. However, those trials didn't stifle creativity and innovation on the show floor, where "interactivity" and "family-friendly" were buzz words.

FAMILY-FRIENDLY OFFERINGS

"More people are staying home having family game nights," observed Lenny Breeden of Buffalo Games.

Briarpatch, which showcased 26 new products, has been "chasing inventories on [Fancy Nancy] from day one," said Marc Shinderman, and "will finish up the year posting a double-digit increase."

Allied Products, set to debut a Majestic Puzzles line in January, has been growing at a rate of 11 percent a year for six years and is up more than 20 percent this year, Steve Streit, director of product development, told

TD

monthly.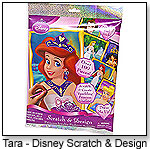 Tara Toy, traditionally a vendor for mass-market only, has seen some of its games and licensed kits move into Learning Express stores. "Typically, specialty doesn't support as much licensed, but it's opening up," said Laurie Conway, director of marketing.

FOR THE YOUNGER SET

Along with redesigning its logo to look more international, PlaSmart may change some colors on its popular PlasmaCar next year, now that the product is in both specialty and mass markets, Tracey McIlwaine told

TD

monthly.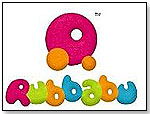 PlaSmart also has a new line of Rubbabu Action Trucks featuring the brand's signature soft flocking and movable parts. Rubbablox are coming soon.

Tattoo company Savvi has created Colorups, based on older technology that used velvet art to outline a picture. Colorups feature black outlines plus colorful backgrounds textured with PERMAGLITTER. Neat-Oh! International has made its Racer and Wheelie ZipBins smaller to be more appropriately sized for children, and has a dinosaur-themed ZipBin and other new designs coming in 2009.

ALMOST ALIVE

A variety of new toys are big on interaction. Commonwealth Toy & Novelty has Nintendogs that bark back when spoken to, and plush UbiPetz whose characters come alive in a Nintendo DS game.

Techno-Source has not only made improvements to the Rubik's Revolution with a Titanium Edition; it also has a more high-tech launch of the Cube in the works for 2009, in addition to a separate project that brings a new concept to the world of online-plush.

Innovation First, which has had a "difficult time keeping up with demand" for the HEXBUG, according to the company's Joel Carter, is releasing both an Inchworm robot with IR remote control and a Crab that crawls sideways, spins, and has light and sound sensors.

JUDGING A TOY BY ITS COVER

Rachael Norman of Norman & Globus told

TD

monthly a redesign of ScienceWiz Magnetism's cover resulted in a 22-percent increase in the kit's sales since it began shipping in August and September.

The graphics on SmartLab's packaging now feature more product and less of the company's branded dog. Two product kits debuting next spring — Blast Off Rocket Racer and RoboXplorer — will replace the kits' usual book with a 12-page guide. For 4Q 2009, SmartLab will offer large, $40 kits combining elements from existing sets. Themes include The Human Body and Space Exploration.

Imperial Toy has replaced its PVC bubble-solution containers with PETe recyclable bottles, a move the company is proud of but that comes with a "premium cost [that] has influenced retail price points," VP of Marketing Tim Thompson told

TD

monthly.

TRUE TO TWEENS

From Summit Product's Beverly Hills Puppy Club to Fashion Angels' forthcoming BLING By Number, allowing girls to deck out cards or canvas wall art with jewels, there were plenty of glamorous items for tweens.

Pressman Toy's Hello Kitty card game will appeal to edgier tweens with its non-traditional black and hot-pink palette. Schoenhut is introducing a more classic-pink guitar that features a heart-shaped sound hole.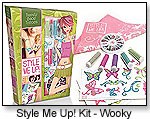 One-year-old Wooky Entertainment is going for trendy packaging with its 14 craft kits, many of which feature color step-by-step instructions in eight languages.

Tweens "don't want to be associated with toys, so that's why we put quality components," such as wooden spools, glass beads and real metal, President Kevin Richer told

TD

monthly, pointing out that many companies don't choose such materials because of high testing costs. High testing costs are, in fact, one of the big financial challenges manufacturers are facing right now. (Read more.)

See new products from select exhibitors at Fall Toy Preview below:







.

AD
---






.

AD
---






.

AD
---






.

AD
---






.

AD
---






.

AD
---






The Beverly Hills Puppy Club© plush line of products is ready to be spoiled by little girls. The "toy" toy dogs are a realistic–looking group of four popular pampered pups — Pug, Shih-tzu, Yorkie and Chihuahua — that are designed for ultimate cuddling, coddling and unconditionally limitless imaginative play. Fashion outfits and accessories are sold separately. Launch date: September 2008.

.

AD
---






This 1000-piece jigsaw puzzle is one in a collection of four prints from the canvases of landscapes and home portraits created by folk artist Art Poulin. Launch date: January 2009.

.

AD
---






UbiPetz Catz are the only plush toys that can come to life on a favorite Nintendo DS Petz video game. These adorably soft characters come with a secret code that allows them to come alive right on a DS game screen. Kids can collect multiple characters and have them all interact on the Petz Catz Clan game. They can also name their exclusive characters on the Petz Website, print out their personal profile and download free stuff. Launch date: October 15, 2008.

.

AD
---






Available in a variety of themes and sizes, Colorups pictures have raised lines that make it easy for children to stay in the lines while coloring, and the images are enhanced with colorful backgrounds featuring PERMAGLITTER, which provides a texture to the artwork and won't rub off.

.

AD
---
THIS BANNER IS AN AD:
---
---