---
New Standards, New Expenses
Toymakers Wrestle Interpretation and High Costs to Declare Products Safer
"Even if your item will eventually pass, it may fail at first." — Karen Hirshbien, Kidz Toyz

The high cost of testing is just one challenge manufacturers are facing under the Consumer Product Safety Improvement Act that passed in August. Many toymakers are struggling to understand the requirements, and fast-approaching deadlines for compliance are being met with additional hires, hefty investments and thorough review of product lines.

TRIALS OF TESTING

Little Kids Inc. has had to "test the same product three different times because it's shipping to three different accounts," President Jim Engle told

TD

monthly in October at TIA's Fall Toy Preview.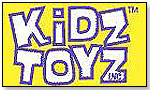 Kidz Toyz Inc. was forced to "choose which products are worth testing for the price," according to the company's Karen Hirshbien, and ended up eliminating three or four items from its line.

"The regulations are so intense that even if your item will eventually pass, it may fail at first," she noted.

QUESTIONS TO BE ANSWERED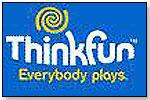 Although Andrea Barthello, vice president of Thinkfun, believes the "[Toy Industry Association] has been very proactive in working with the CPSC," she also thinks regulations "have become more complicated than they might end up being. Engle suggested discrepancies in interpretation: "You could read it one way; I could read it a different way," he said of the law.

In addition to requesting vendors' questions on certain sections of the law, TIA has created a CPSIA Resource Page to help manufacturers comply, noting in a summary of the law that "there is substantial room for interpretation of various provisions of the Act."

Michelle Winfrey, marketing and public relations manager for Playmobil, found that separating the 68-page law into sections helped minimized confusion; consequently, she "[doesn't] think there's that much interpretation to be had."



Little Kids and Educational Insights have each hired an individual to oversee and ensure fulfillment of the new requirements.

KEEPING TRACK OF TRACKING

The company has "invested quite heavily in this area," said Jim Whitney, president of Educational Insights, going on to explain that "lot controls on packaging and product so you can tell which batch it's from" will be required by August — no small feat for a vendor with 1,200 items.

Thinkfun has 20,000 units going to 5,000 independent stores, said Barthello, making the requirement of sending paperwork with each shipment hard to swallow. Whitney is hoping manufacturers will be able to post safety certifications for retailers on their websites, as opposed to attaching reports to each shipment.

LEAD LEADS THE LAW

Over time, the law will cut down heavily on permissible amounts of lead in children's products: 600 parts per million (ppm) in February, 300 ppm in August and 100 ppm (if deemed feasible) in 2011 — Winfrey's recommendation is that Playmobil start testing at the lowest limits now, to avoid extra time and testing costs in the coming months.

Hirshbien acknowledged the benefit of the law despite the headaches of reform. "Even though it's costing us a lot of money," she said, "at the end of the day it is a safer product."

See

TD

monthly's section on lead and toy safety for additional information.

Writer's Bio:
Julie L. Jones has written articles for both newspapers and magazines. Before joining the staff of TDmonthly Magazine, she worked as a communications writer and provided editorial support for a market research company.
Read more articles by this author
THIS BANNER IS AN AD:
---
---