---
Event Marketing Guru's Corner: Why the CIA Is Your Friend
Gathering Vital Information on Competitors and Protecting Your Own
"An effective CIA program will consider which counter-intelligence techniques to use, particularly at tradeshows."

For the purpose of this article, CIA does not stand for Central Intelligence Agency. Rather, it stands for Competitive Intelligence Advantage. Your CIA must be kept current at all times and requires a clear strategy for application.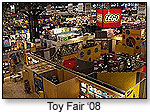 There's no better medium than trade shows at which to develop your CIA or from which to craft the optimal strategy for a tactical executive plan. Few companies seem to utilize trade shows to seize or maintain their Competitive Intelligence Advantage, and many don't even have a formal CIA strategy. They may have one person or a small team of market researchers assigned the task of monitoring competitors, but most CIA professionals have difficulty convincing their firms to send them to tradeshows to gather primary research. As a result, competitive intelligence is usually informally gathered.

GATHERING ON THE TRADE SHOW FLOOR

The Center for Exhibition Industry Research (CEIR) has been studying trade and consumer shows for more than 20 years. These studies provide incredible insight into the CIA role in an exhibit marketing program. Based on current CEIR reports, we can conclude that trend and consumer shows are ideal for gathering primary data because:

• The majority of exhibitors use trade shows to announce and launch new products, mergers and acquisitions, etc. Many of these announcements don't get media coverage. By attending, you can get this information immediately instead of waiting months for an article to appear in an industry publication — if it appears at all.


• Half of attendees are looking for new solutions and suppliers. Therefore, they tend to be eager to answer questions and take part in surveys if they feel it will help your company come up with a solution that will address their needs.

• Roughly one-third (34 percent) of attendees are presidents, owners or executives who can make decisions and purchases. These individuals are usually quite hard to access during office hours. You have an excellent opportunity to personally meet them at shows and get their perspective.

• More than three-quarters (84 percent) of attendees play a role in decision-making. Almost everyone you meet at a trade show will be knowledgeable.

• More than half (60 percent) of attendees are there for the first time. They can provide you with new people/organizations to contact.

• Media and analysts attend.

HOW A CIA PROGRAM WORKS

If tradeshows are ideal for gathering primary intelligence, you have to ask the question, "Who is gathering information about us at tradeshows?" Typically, you don't have much to worry about. Most firms gather data, but they rarely analyze or share the information. However, you can assume that most of the major firms in your industry do have a formal and sophisticated CIA program and are watching your every move. A formal CIA program:

• Uses several techniques to gather and monitor information. Approximately 80 percent of all information required for CIA is available in the public domain and is easily accessible.

• Has support and commitment from senior management, who value the insight provided by the program.

• Is ethical and legal, both domestically and internationally.

An effective CIA program will consider which counter-intelligence techniques to use, particularly at tradeshows. This should include staff training and review of current marketing activities, particularly the company's exhibit. It should be designed to invite customers and deflect competitors. A third-party analysis can provide a fresh perspective on this aspect of the booth.

FOCUSING ON THE GOAL

In most cases, considering the above should raise enough serious consideration to implement a formal CIA program within your organization. An effective CIA program should be consistent and focused. It should allow your company to gather, analyze and share key information within your organization to better anticipate your competitor's next move. It should also protect you and your staff from leaking vital information to competitors.

Writer's Bio:
Charles W. Allen is an independent consultant for professional event marketing solutions and specializes in sales training, motivational speaking and maximizing sponsorship sales. He also serves as executive director of the International Economic Alliance, which originated at Harvard University.
Read more articles by this author
THIS BANNER IS AN AD:
---
---