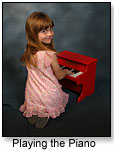 Do you know any big-hearted, generous kids? Submit their parents' names and contact info to contact2@toydirectory.com!

Schoenhut Piano Co. Inc. has generously agreed to donate 100 25-key My First Piano IIs to be given to needy children by a child who wins the TDmonthly Charitable Kid Contest! That's a prize package worth $6,000!

What does the Winner get?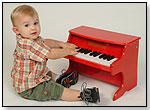 A Schoenhut My First Piano II, plus four other Schoenhut musical toys to keep, and the chance to give dozens of children a wonderful keepsake present worth $60.00 retail!






Contest Closes on JULY 1 .... Winner Announced JULY 15!



[RETAILERS: Click here to download a PDF press release with contest details that you can mail/email to your local media and client list. If you hold a TDmonthly Charitable Kid event at your store to help your customers enter, please let us know ... and don't hesitate to contact us for help.]







Writer's Bio:
ALISON MAREK is an award-winning writer, director and cartoonist whose work has been published by Fairchild Publications and DC Comics (Piranha Press), broadcast on Showtime and other cable networks, and viewed worldwide in film festivals. See her short films and print work on www.alisonmarek.com. Watch her nefarious villains in the web series www.MuggsMovers.com. Get inspired by her cartoons "Daily ARFFirmations to Unleash Your Inner Fido" at www.ARFFirmations.com. Phew! And then ...
Read more articles by this author