CPSC Stays Lead Limits for Bikes and Strollers. June 30, 2009 — The U.S. Consumer Product Safety Commission announced a stay of enforcement on Sec. 101 of the CPSIA until July 1, 2011, for components of jogger strollers, bicycles and bike trailers made with steel, aluminum or copper that may individually contain from 0.35 percent to 4 percent lead. The stay may be extended for a longer period of time. Without the stay of enforcement, these products would have to comply with the progressively reduced legal lead limit for children's products, which will be at 300 ppm effective August 14.
TIA Calls for Clarification on Illinois Lead Act. June 30, 2009 — The Toy Industry Association issued a legislative update this week making clear its request that the Attorney General of Illinois release clarifying information related to an amendment of the Illinois Lead Prevention Poisoning Act and its implications in relation to the CPSIA. The amendment to Sec. 6 of the LPPA says that, effective Jan. 10, 2010, parties that sell or transfer children's items with specified lead content (between 40 and 600 ppm) could face fines if the products do not carry a statement warning of lead. TIA believes the CPSIA may supersede this state-level requirement.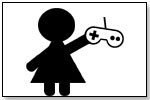 Female Video Gaming Sees Increase in '09. June 29, 2009 — An NPD Group report based on a survey of more than 20,000 consumers shows that females are grabbing a larger percentage of the gaming market, especially when it comes to console play. "Gamer Segmentation 2009" revealed a rise of 5 percentage points for females in Console Gaming and a 4 percentage point increase for both Heavy Portable and Extreme Gamers, two of the seven categories covered.
Canadian Toy Fair Co-Locates With CGTA. June 26, 2009 — The Canadian Toy Association has announced that its annual toy and hobby trade show will now be held alongside the Canadian Gift and Tableware Association's Show at the Toronto International Centre each January/February. For the past 25 years, the toy fair was held at the Metro Toronto Convention Centre. According to a press release, association officials are anticipating the move may accommodate and attract more buyers to both shows.
OKK Trading Fined $665,000 for Toy Safety Violations. June 25, 2009 — OKK Trading of Commerce, Calif., will pay $665,000 in civil penalty fees for importing and selling toys from November 2007 through August 2008 with knowledge that the products contained levels of lead over the legal limit, according to the U.S. Consumer Product Safety Commission. OKK Trading was also found in violation of the Federal Hazardous Substances Act for a potential choking hazard and failure to meet certain labeling requirements, including those related to small parts, since 2004.
Orangatang Skateboard Wheels Recalled. June 23, 2009 — The U.S. Consumer Product Safety Commission, in cooperation with distributor Loaded Boards Inc., has announced a voluntary recall of about 1,200 sets of Orangatang Skateboard Wheels because the core can blow out, causing separation from the axle and bearings on the skateboard. The wheels were sold nationwide from March through April 2009.
Exploramania Shares Gymathtics With Kid Celebs. June 22, 2009 — Exploramania accepted invitations to Celebrity Gift Suites at both the Kids' Choice Awards and the MTV Movie Awards this year, showing off its educational fitness DVD, "Gymathtics," to stars including David Henrie ("Wizards of Waverly Place"), Tiffany Thornton ("Sonny With a Chance"), Debby Ryan ("The Suite Life on Deck") and Kyle Massey ("That's So Raven"), among others. At the MTV event, several celebrities signed a "be a Dream Stretch Star" T-shirt that will be auctioned off for charity.
Whalin's "Retail Superstars" Profiles Winning Independents. June 22, 2009 — A few toy and novelty stores are highlighted among the chosen in retail consultant George Whalin's new book, "Retail Superstars: Inside the 25 Best Independent Stores in America," which points out distinguishing factors that contribute to the success of stores that have been in business for at least 25 years. The list of superstars includes Phil Wrzesinski's Toy House & Baby Too, complete with a 16,000-sq.-ft. showroom in Jackson, Mich.; the 5,000-sq.-ft. Estes Ark in Estes Park, Colo., specializing in teddy bears and other plush; and Seattle's Archie McPhee novelty shop, started by Mark Pahlow of Accoutrements, BusinessWeek reported.
Big-Box and Department Stores Recreate Strategies. June 19, 2009 — Macy's, J. C. Penney, Saks and other retailers across the nation are remerchandising and increasing customer service in efforts to gain strength against the fallen economy. The New York Times reported that Wal-Mart, Target and other stores are cutting inventory and brand selection (see TDmonthly article and followup), while Macy's is customizing product offerings per customer preference and Sears has installed self-service centers where shoppers can check competitors' prices — the retailer will match lower offers.
Tenenbaum Confirmed to Lead CPSC. June 19, 2009 — A unanimous Senate Commerce Committee vote today approved Inez Tenenbaum as new chair of the U.S. Consumer Product Safety Commission. Tenenbaum formerly served as school superintendent for South Carolina, and had support from Sens. Jim DeMint and Lindsey Graham, WIS and the Associated Press reported.
Body Boards Recalled for Lead Paint. June 18, 2009 — The U.S. Consumer Product Safety Commission, in cooperation with JGR Copa LLC, has announced a voluntary recall of about 900 18" Kick Body Boards because the "Big Lizard" surface coating on the underside contains excessive levels of lead. The $4 boards were sold at Wal-Mart, Beachwear Outlet, Beach Village Inc. and other retail locations from January through May 2009.
LeapFrog Recalls My Pal Scout. June 18, 2009 — LeapFrog has issued a voluntary recall of My Pal Scout due to paw pads that can detach from the plush toy, based on two customer reports. The company is releasing a redesigned version, with embroidered paws, in August. In the meantime, LeapFrog has asked retailers to take the product off store shelves and invites customers to return the current Scout for an exchange. Watch video to see what My Pal Scout can do.
"Potter" Not Plagiarized, Publisher Says. June 18, 2009 — Bloomsbury Publishing PLC has vowed to defend the Harry Potter series against a lawsuit alleging that the boy wizard was fashioned after the main character in a "Willy the Wizard" book by the late Adrian Jacobs. Bloomsbury said Tuesday that "Harry Potter" author J.K. Rowling was not familiar with Jacobs and had never read his wizard book, the Associated Press reported.
D&D Distributing Necklaces Recalled. June 17, 2009 — The U.S. Consumer Product Safety Commission, in cooperation with D&D Distributing-Wholesale, today announced a voluntary recall of approximately 29,000 "Chelsea's" Necklace and Bracelet sets. Small parts can detach from the necklace and bracelet when the elastic string break, posing a choking hazard to young children. The recall involves two models of "Chelsea's" Necklace and Bracelet Set. These two models are "Crayon" and the "Shiny Heart" Necklace and Bracelet Set. Both models have yellow, blue, red, green, purple, and pink crayons or hearts connected by elastic string. Each set has one necklace and one bracelet. They were available at retail stores and wholesalers nationwide from April 1999 through April 2009 for about $4.Consumers should stop using recalled products immediately unless otherwise instructed.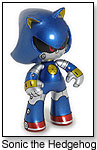 Sonic the Hedgehog Goes Urban for Comic-Con. June16, 2009 — Sonic the Hedgehog fans and collectors will be excited by a new urban vinyl offering, titled Metal Sonic JUVI, that will appear as a Comic-Con exclusive next month. However, days after the show, the toy will fly over to the mass-market as a Toys R Us "exclusive," available to all for $17.

Video games Improve Brain Function. June 15, 2009 — Patients who are recovering from brain injuries, strokes, spinal-cord injuries and musculoskeletal disorders can improve their status mentally and physically by playing video games, according to researchers quoted by the United Press International. Boston's Spaulding Rehabilitation Hospital and the New York-Presbyterian Hospital are among the healthcare providers that are using systems such as the Nintendo Wii to treat patients. Qualities of the games that researchers cited as ideal for rehab included "personalizable, adaptive and fun."

Dragon Age Gets Tryout at Comic Con. June 15, 2009 — Bioware's video game Dragon Age: Origins will debut at five different venues this summer before the game goes on sale for PC, PlayStation 3 and Xbox 360 this fall, reported Kotaku.com. The epic fantasy will debut at the San Diego Comic-Con July 22 to 26 and continue its trial runs through September's Penny Arcade Expo in Seattle.

Court Rules Bratz Transfer to Proceed. June 12, 2009 — The 9th U.S. Circuit Court of Appeals denied MGA Entertainment's request to stop the transition of Bratz to Mattel on Wednesday, the Associated Press reported, also expediting the process for MGA's appeal to be heard. CEO Bob Eckert of Mattel expressed Thursday at the Reuters Global Retail Summit that his company plans to re-establish the Bratz line if it retains control of the brand.

Lord of Rings Descends on Comic Con. June 10, 2009 — LOR director Peter Jackson will make his first apperance at Comic Con in San Diego next month. He is attending to support the new film "District 9," which will debut in theaters August 14.

Lower Operating Expenses Result in Lesser 1Q Loss for Toys "R" Us. June 10, 2009 — Having cut operating costs by more than $100 million, Toys "R" Us reported a fiscal loss for the first quarter at $35 million, down from a $36 million loss during the same period last year. The Associated Press reported that same-store sales fell 5.4 percent, while net sales declined nearly 9 percent, from $2.72 billion to $2.48 billion.

Steiff Denies Allegations that CEO Raped Employee. June 9, 2009 — A marketing manager at Steiff North America in Raynham, Mass., filed a lawsuit Monday accusing the company's CEO, Martin Frechen, of rape and unwanted sexual advances since 2004, the Wall Street Journal reported. Steiff denies the claims of the employee, 32-year-old Jane Collins, and plans to defend the allegations in court.

LaJobi Recalls Drop Side Cribs. Jun 9, 2009 — The U.S. Consumer Product Safety Commission, in cooperation with LaJobi Inc., has announced a voluntary recall of about 2,000 Bonavita "Cabana" Drop Side Cribs and 2,900 Bonavita "Hudson" and Babi Italia "Pinehurst" Drop Side Cribs. The "Cabana" style has wooden slats that can break or come off, potentially causing strangulation or entrapment, and the "Hudson" and "Pinehurst" styles have lower spring pins at the headboard and footboard that can pop out of their tracks and cause the dropside to detach, threatening suffocation or entrapment. In reports received by LaJobi and CPSC, two children became trapped, and one fell from a crib as a result of the problems with the latter designs. The "Hudson" and "Pinehurst" cribs retailed at various baby stores, including Babies "R" Us (Pinehurst exclusively), Buy Buy Baby and Beautiful Beginnings, from December 2006 through December 2007. "Cabana" was sold from January 2006 through May 2009.

Toobee Pledges All Profits to CannedWater4Kids. June 8, 2009 — Toobee International, maker of the lightweight, recycled Amazing Flying Can, has announced that 100 percent of its profits will benefit CannedWater4Kids, a non-profit organization that helps provide clean water to children all over the globe through educational and water filtration programs, as well as the digging of clean water wells.

Thrift Stores Shy Away from Toys. June 8, 2009 — In efforts to meet CPSIA requirements for resale shops — essentially making educated decisions about products so as not to sell any children's products that violate existing lead or other safety standards — many Salvation Army stores have cut down their used-toy inventory to only bikes and stuffed animals, the TimesDaily reported. As an employee for resale shop Loaves and Fishes pointed out, the new regulations also require workers to spend extra time sorting donations and then disposing of questionable items.

Handmade Toy Alliance: Mattel Penalty Doesn't Relieve CPSIA Pains on Small Businesses. June 6, 2009 — Mary Newell of Terrapin Toys called Mattel's $2.3 million fine for toy safety violations "a financial slap on the wrist" in a press release, lamenting the hundreds and thousands dollars in toy testing that have resulted from Congress' passage of new safety regulations and are a hardship, and sometimes impossibility, for smaller manufacturers and those who handcraft children's products. Rob Wilson of Challenge & Fun also emphasized frustration with the CPSIA's far-reaching restrictions, as opposed to better enforcement of the laws that were in place when mass toy recalls came about in 2007.

Mattel Hit With $2.3 Million Fine for Lead in Toys. June 5, 2009 — The U.S. Consumer Product Safety Commission has issued a $2.3 million fine to Mattel Inc. and its Fisher-Price division for importing and selling toys that violated federal rule on lead content. The Associated Press reported that since Mattel's highly publicized slew of recalls in 2007 — most of them having to do with excessive levels of lead — the company has not had any recalls related to lead paint.

PROFIT Names PlaSmart a Fastest-Growing Company. June 5, 2009 — PlaSmart, known for its best-selling PlasmaCar in toy stores, came in at No. 13 on PROFIT Magazine's list of the 100 fastest-growing companies in Canada. In just five years, from 2003 to 2008, the company grew more than 3,700 percent. "To continue our strong growth in a challenging economic environment is a testament to the dedication and work ethic, staff and our retail and supplier partners," Owner Tim Kimber of PlaSmart said in a press release.

Videotopia Creates Arcade at Strong National Museum of Play. June 5, 2009 — The Strong National Museum of Play in Rochester, N.Y., is giving kids the opportunity to show off their video gaming skills on classic arcade games in an exhibit that launched May 30. Videotopia features about 100 new and restored arcade machines, boasting such popular titles as "Donkey Kong," "Ms. Pacman," "Tetris" and "Super Mario Bros," while covering the science and history behind arcade games.

EPA Reconsiders Rubber Playgrounds. June 4, 2009 — Recycled tires used for kids' playground surfaces and sports fields may be cause for health concern. The Environmental Protection Agency is currently researching air and surface samples at four different sites to help determine whether there's a danger of children breathing in or swallowing harmful chemicals from the rubber material, such as lead, benzene and zinc, the Associated Press reported. The agency will combine its study, with results due in weeks, with other studies across the country in deciding whether further analysis is needed, and if there really is a risk that would cause the organization to revoke its recommendation of the diced rubber commonly used in play spaces.

MGA and Mattel Near Bratz Settlement. June 3, 2009 — U.S. District Judge Stephen Larson issued an order Tuesday that toymakers MGA Entertainment and Mattel made progress in talks Monday toward a potential settlement, and will each respond to a resolution proposal by June 10, canceling the originally scheduled hearing for that day. The Los Angeles Business Journal also reported that, per legal observers, a settlement might allow MGA to keep selling Bratz, while Mattel could profit from the property. Last fall, a jury awarded $100 million and rights to the Bratz dolls to Mattel after it was found that the designer of Bratz created the initial line while employed by Mattel.

Kosen Launches Presidential Plush. June 3, 2009 — Following Ty's launch of the plush Beanie Baby Bo, fashioned after the Obamas' Portuguese water dog Bo, German toymaker Kosen is releasing 500 copies of its own version of the First Family's puppy, Spiegel Online reported.

Mega Brands Hops on the Thomas Train. June 3, 2009 — Mega Brands has entered a multi-year agreement with HIT Entertainment to become a worldwide licensor for Thomas & Friends construction toys, according to a press release. Thomas-licensed offerings from the Mega Bloks line will debut in spring 2010. Next year, also the 65th anniversary of Thomas & Friends, will see the launch of a CG animated series in which the popular blue engine will talk for the first time. Thomas books, toys, TV programming and more have a presence in over 185 countries. Reuters reported that the announcement prompted Mega Brands stock shares to surge 45.5 percent, yet industry analyst and TDmonthly contributor Lutz Muller cautioned that despite the positive reaction, the license isn't "a game changer" in the larger market, like Star Wars or Harry Potter would be, especially considering that Thomas the Tank Engine products are only available at Toys "R" Us and specialty stores.

Bandai Steps into "Chloe's Closet." June 3, 2009 — The MoonScoop Group, the entertainment company behind animated television series "Chloe's Closet" for preschoolers, has entered into an agreement making Bandai America Inc. the worldwide toy licensee for the series, according to a press release. "Chloe's Closet," which chronicles the magical adventures of a little girl as she's playing dress-up, will debut in early 2010. Bandai's line of products will include toys, dress-up items, arts and crafts, and more.

LEGO Teams Up With Ben 10. June 2, 2009 — LEGO is expanding its construction toy line with licensed products based on the Cartoon Network's "Ben 10: Alien Force" animated series. The new collection of building toys is slated to hit U.S. stores in spring 2010, according to Animation Magazine.

Hasbro Reaches Out With Stretch Armstrong Film. June 2, 2009 — Hasbro's popular action figure Stretch Armstrong is slated to hit theaters April 15, 2011, as part of the toy company's six-year agreement with Universal Pictures. Brian Grazer, well-known producer of "American Gangster" and "A Beautiful Mind," will produce the movie along with Brian Goldner and Bennett Schneir of Hasbro, according to a press release. The action-adventure film will be written by Steve Oedekerk, who worked on films "Bruce Almighty" and "Evan Almighty." Other Hasbro-Universal Pictures flicks in the works include "Monopoly," "Candyland" and "Clue."

Bugaboo Recalls Strollers for Brake Failure. June 2, 2009 — The U.S. Consumer Product Safety Commission, in cooperation with Bugaboo North America Inc., has announced a voluntary recall of about 22,500 Bugaboo Bee Strollers after 121 reports of brake failure. No injuries have been reported. The strollers were sold at juvenile product stores and online from August 2007 through April 2009 for about $530.

4Kids Snags Global License for Karito Kids. June 1, 2009 — The Karito Kids World Collection of multicultural dolls and books from KidsGive will expand its market presence through a worldwide licensing arrangement with 4Kids Entertainment. "4Kids will utilize Karito Kids' message and goodwill to create a varied line of products which focuses on the entertainment, educational and charitable aspects of the brand," the press release said.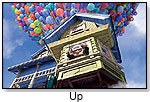 "Up" Opens With High Expectations. May 29, 2009 — Today marks the long-awaited U.S. debut of the Disney/Pixar animated feature "Up," reported Variety. It's booked at 3,766 theaters, including 1,530 that project in 3-D. The family pic has earned top marks with critics, and it's hoped that theatergoers will also be uplifted by this tale of an elderly man who soars through skies and a series of adventures when a bouquet of balloons is attached to his house.

30 Days to Win $6,000-Worth of Schoenhut Toy Pianos. May 29, 2009 — Some lucky kid (one of your customers?) will be named a TDmonthly Charitable Kid and get to keep and give away to charity 100 Schoenhut My First Piano IIs! Parents can enter their children with either emails or videos that explain why the child should be The TDmonthly Charitable Kid. The deadline has been extended to July 1, so you'll have time to hold events that encourage participation and get your community involved. Read more here.

ASTRA Responds to FAO Schwarz Acquisition. May 28, 2009 — The American Specialty Toy Retailing Association will not hold its annual Toy Fair party at the FAO Schwarz flagship store on New York City's 5th Avenue this coming February, but that's not due to the store's acquisition by Toys "R" Us, which was announced Thursday. "After Toy Fair last year, we had already decided not to host our annual Toy Fair party at the store again," ASTRA President Kathleen McHugh told TDmonthly of the well-known "Party With the Stars." "We felt it was time for a change and so we are pursuing our options." As for FAO's changing of hands, McHugh said she doubts Toys "R" Us "will instigate a relationship with ASTRA including renewing its ASTRA membership under the FAO Schwarz brand again," but said the organization "wish[es] TRU the best of luck with this new venture."