---
From the Big Screen to the Toy Aisle
Experts Tell What Works and What Doesn't in Licensed Toys
"Too often toy products as licenses stifle creativity, both in R&D and in kids' play." — Paul Kurnit, KidShop

Just as a movie starring an A-list celebrity will bring in big bucks opening weekend, toys tied to famous licenses can also have smashing premieres. Experts warn, however, that it's important to be smart when buying because the best toys are not just something with a character label stuck on them.

TOY-STORE HEROS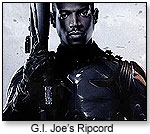 "Kids can't get enough of their favorite characters or properties," Paul Kurnit, president of KidShop, which focuses on youth marketing and entertainment trends, told TDmonthly Magazine. "It should be a giant summer for Transformers with the new movie on its way. … G.I. Joe will certainly have major victories 'in the field' when that property comes to the big screen."

"Transformers: Revenge of the Fallen," the sequel to the 2007 film that broke box-office records, is scheduled for release June 24. "G.I. Joe: The Rise of Cobra," has an Aug. 7 release date. Video games are not far behind.

Both movies are based on toy lines that surged in popularity during the 1980s. To that end, Hasbro has a fleet of toys scheduled for release. Some of the G.I. Joe vehicles, such as Night Raven, will be featured prominently in film.

Both properties offer two levels of play: action figure play with characters and sets from the movies, and role-play options, such as a voice-changing helmet that lets a child sound like Bumble from Transformers.

TV FAVORITES ENTHRALL KIDS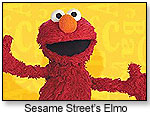 Movies are obvious fodder for toy licenses, but production doesn't stop there. Once a television show is syndicated and played on a primary network, "that's huge," said Elliot Rudell, president of Rudell Design

"Sesame Street is always safe," he told TDmonthly.

Fisher-Price is jumping off the success of last year's hot toy Elmo Live with Elmo Live Encore! — new jokes, a new story, more interactive features, and three new songs.

Elmo will also be featured on gloves that let kids tickle and dance like he does, with sound effects, laughing and step-by-step guides to his latest dance. Elmo and friends will grace the Giggle Microwave with lights and sounds to stimulate cooking play.

LICENSES THAT WORK

Some licenses, of course, are much more successful than others. Batman, for example, has everything a kid or toymaker could want: a strong hero, fantastic villains, equipment and vehicles.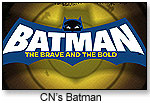 The kid-friendly "Batman: The Brave and the Bold" cartoon on Cartoon Network teams the caped crusader with other heroes, which get the toy treatment by Mattel, complete with interchangeable accessories.

"Star Wars is a crown jewel," Rudell added. There's the entertainment value of the movies and other media, plus weapons and vehicles, and "the characters are as quirky as can be."

Brendan Boyle, a partner at IDEO, a global design consultancy, agreed: "Star Wars is an evergreen license. It definitely has staying power."

Hasbro continues to expand its Star Wars fare, with new action figures on the way, including a set of droid robots that kids can use to make their own toys.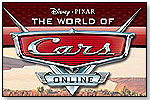 Disney-Pixar's "Cars" has been well received as a license, for one, because "a kid's going to play with 'Cars' longer than he'll play with 'Backyardigans,'" Rudell explained. It's important for a license to have age-range longevity so kids can grow with it.

Even though "Cars" debuted in 2006, short animated films featuring the characters are being played this year on television and in theaters.

Playsets and character toys are included in the toy line, supported by an interactive website, WorldofCars.com, which has exclusive activities unlocked by the toys.

While Mickey Mouse has dropped in popularity, "I would put that on my watch list as to what's going to be bigger," Boyle said. Disney has brought management of its retail chain in-house again, so he expects big things from the company.

Although Disney has been tagged by the industry as one of the most difficult licenses, because the company is very demanding about how its characters are represented, Rudell said that approach maintained product integrity and added years to the lives of the products.

Disney topped "License! Global" magazine's Top 100 licensing companies of 2008, with $26 billion in total retail sales. It's about to get bigger, since Disney is releasing its first animated theatrical film in 10 years with "The Princess and the Frog," due out Dec. 11.

WHEN A LICENSE ISN'T GOOD

Not all licensed toys are good sellers, experts warn. In fact, not all licensed toys are even good.

"Too often toy products as licenses stifle creativity, both in R&D and in kids' play," Kurnit told TDmonthly. "The license preempts invention and innovative play as it gets 'stuck on' to toys we've seen before, with the character representing the only 'novelty' in the play pattern."

Additionally, "When a license cools off, a marketer or retailer can get stuck big time with sales that fall off dramatically," he said.

Rudell urges toy manufacturers to consider this question: "What are you selling with the license?"

And buyers should evaluate the product on quality, not just on the quantity they hope will sell. It's important to analyze properties, too, because some will get lost in translation.

"When 'Star Wars' came out, they couldn't make toys fast enough," Rudell said. "Raiders of the Lost Ark" was pitched to have the same popularity because the movies shared a director and a star. Though it was a great story, it wasn't necessarily a great toy property.

ALL IN THE TIMING

Just getting a toy line into stores at the same time as a movie premiere is a Herculean effort.

The toys have to be out at the same time as the movie, long enough so that they're on the shelf, but not too long that they collect dust, Rudell said.

"The difficulty lies in that manufacturers must create, sculpt, and build a toy from scratch, a process that could take months or even years," Rudell told TDmonthly.

This time is extended by stricter testing required by the Consumer Product Safety Improvement Act.

"Everything gets tested before it's tested," he said, stating that manufacturers are testing their products early to make sure they will pass when it's time for the government tests, at which point it's too late to make any changes. Meanwhile, there's a small window of opportunity to get a toy into stores.

GETTING THE AGE AND PROPERTY RIGHT

Licensed products also must be designed for the appropriate audience. Last year's Batman movie was very successful, but with a PG-13 rating, how many kids who play with toys are going to buy the toys?

There's age compression in the toy industry, Boyle said, so it's sometimes difficult to match the license to the right age.

It's hard to predict what's going to be big because the industry is so fragmented, he told TDmonthly. It's not as it used to be, where every kid watched the same cartoons. Now there are hundreds of channels and Internet sources of entertainment to choose from.

"There will definitely be some winners," he said, "but it's getting harder to pick them."

See some of the newest licensed toys below.







Suitable for ages 18 months and up, this toy builds on the success of the 2008 Elmo Live. The encore version has new jokes, a new story and more interactive features. It will also sing the Sesame Street theme song "Sunny Days," as well as "Somebody Come and Play" and "Elmo's World." Launch date: October 2009.

.

AD
---






Elmo loves dancing and tickling. With Elmo Tickle Hands, children wear soft, furry red gloves with Elmo's face on them. When they touch objects, they hear silly sound effects and Elmo saying several phrases and laughing. If they tickle, Elmo cracks up even more. A dance mode is activated by touching Elmo's nose. Motion sensors allow Elmo to guide kids through his latest dance. This product is suitable for ages 18 months and up. Launch date: August 2009.

.

AD
---






Suitable for ages 18 months and up, this product features Elmo, Grover, Oscar and Cookie Monster cooking up some fun. Sound effects, a spinning turntable and lights add to the experience. When kids put the five included play food items into the microwave, they change and come out "cooked." It comes with 3 AA batteries. Launch date: June 2009.

.

AD
---






Thirteen characters from the hit movie "Cars" are brought to life at 1:55 scale. Favorites including Lightning McQueen, Sally, Mater and Doc Hudson are featured. Also included is a ticket with a special code that can unlock features on WorldofCars.com. Launch date: June 2009.

.

AD
---






This motorized race track comes with Lightning McQueen and his trailer, Mack. Holding down a button lets McQueen switch lanes and zoom up Mack's loading ramp, launching him onto the track and into the lead. Launch date: June 2009.

.

AD
---






Girls can relive the magic of the Disney animated feature "The Princess and the Frog." Just as in the story, Tiana wears a beautiful ball gown. When girls bring the frog, Prince Naveen, to Tiana for a kiss, Tiana will turn her head away and say one of the phrases from the movie. The fourth time, Tiana finally agrees and her dress comes alive with firefly lights and magical sounds. Launch date: October 2009.

.

AD
---






During each episode of the "Batman: The Brave and the Bold" cartoon, the Dark Knight teams up with a fellow hero, such as Blue Beetle or Aquaman. These figures come with interchangeable accessories so boys can "build up" the figures and "battle up" the bad guys. They can also "change up" the figures by snapping and switching parts. Launch date: Spring 2009.

.

AD
---






Two different vehicles help Batman keep Gotham City safe. The Sky Shift Batmobile transforms from stylish car to blazing jet. The Batjet fires projectiles to fight off evildoers. Launch date: June 2009.

.

AD
---






This vehicle features the iconic design of the Cobra Night Raven. Playing a large role in the G.I. Joe movie, this is the largest of the G.I. Joe vehicles Hasbro made for 2009. It's equipped with an array of weapons, lights and sounds. It features a pump action "Lock and Load" system that reloads missiles for attack and is piloted by a 3.75" Air Viper figure. Launch date: Summer 2009.

.

AD
---






Kids can pretend to be fan-favorite Snake Eyes, a ninja who plays a prominent role in 2009's "G.I. Joe: The Rise of Cobra." The kit includes a mask. It also has a katana-style sword that lights up, makes sounds and has a secret dart launcher in the handle. Launch date: Summer 2009.

.

AD
---






Bumblebee was first Transformer kids got to know in the 2007 movie, and now they can act his part with this helmet. The toy mixes a child's voice to make it sound like it's coming through a car stereo, just as Bumblebee communicated. It features realistic robotic battle sounds and "radio tune-in" phrases to add more fun. Launch date: May 30, 2009.

.

AD
---






The two-toys-in-one Transformers change from robot to vehicle or beast. The characters from "Transformers: Revenge of the Fallen" are available in three scales. The Deluxe scale includes 24 figures. The next largest size is Voyager, with 11. There are three Leader class figures, which also have lights and sounds. Pictured is the Deluxe Soundwave. Launch date: Summer 2009.

.

AD
---






There are hundreds of different Star Wars action figures, but the Droid Factory line lets kids make their own. Kids can use 12 action figures per wave to make their own distinctive droids to add to their stories. Launch date: Fall 2009.

.

AD
---






This 6" scale remote control R2-D2 replicates the spunky droid from "The Clone Wars" series. Using a remote with a "Star Wars" theme, kids can move R2-D2 forward or reverse, turn him around, spin his head and make his trademark beeps and whistles. Launch date: Fall 2009.

.

AD
---






Attempting to make players feel they are the future X-Man, everything about Wolverine is right there: the razor-sharp claws, his healing factor, and his moves. Supported by a big screen release and countless comic books, the game is available on Wii, Nintendo DS, PC, PlayStation 3, and PlayStation Portable. Launch date: Late Spring 2009.

.

AD
---






This game follows the plot of "Harry Potter and the Half-Blood Prince," as Harry and his pals prepare for dark sorcery from without (the rise of Voldemort) and from within (just who is "the Half-Blood Prince?") Players duel with wizards, mix potions, fly on a broom in a Quidditch match, and even take a detour into romantic subplots. It is available on Wii, PlayStation 3, Xbox 360, PC and Macintosh. Launch date: Sept. 30, 2009.

.

AD
---






This game boasts a huge roster of playable characters among the heroic Autobots and evil Decepticons as they battle across the globe. Players can transform from robot to vehicle in an instant and run, drive or fly around the enemy. It features multiplayer online modes and is available on Xbox 360, Playstation 3, Playstation Portable, PC, Nintendo DS, and Wii. Launch date: June 15, 2009.

.

AD
---
THIS BANNER IS AN AD:
---
---