---
Regional Reports: What's Selling … And Where
Find Out What's Going on in Stores Near You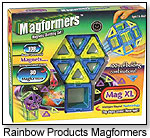 Mid-Atlantic Trends by Brenda Ruggiero

Magformers by Rainbow Products are hot sellers for Mike DiAndrea of Hardware Centre Inc. in Paoli, Pa. He noted that between the brick-and-mortar store and the website, they sell about 100 to 150 sets per month. "I'm reordering every three weeks," he told TDmonthly Magazine.

Magna-Tiles from Valtech are top sellers in the construction category for Growing Tree Toys in State College, Pa., according to Owner Kim Emigh.

Melissa & Doug play sets, such as the Slice and Bake Cookie Set and the Decorate Your Own Princess, are strong sellers for several retailers. Sticky Mosaics by The Orb Factory are also good sellers. As Gwen Bowden of Doodlehopper for Kids in Springfield, Va., said, "It's not messy, and it keeps the kids busy. We sell a lot of these."

Consistent with earlier research, most of the retailers I spoke with reported that they don't carry a lot of licensed toys.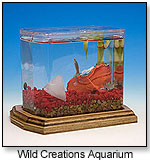 New England Trends by Chris Lundy

The frogs are coming.

Noted by several storeowners last month as something they were really excited about, Wild Creations EcoAquariums are already affecting sales significantly. One storeowner said previously that the product has the potential to flood the market quickly, but the trend appears to be on an upswing.

"Unbelievable. I have to order every week," T.J. Pelino, owner of the Learning Express of Essex Junction, Vt., told TDmonthly.

Lego topped sales in construction toys, and was mentioned as a storewide bestseller for Toy City in Keene, N.H. However, two stores cited problems in shipping, a big disappointment since, when a good seller doesn't ship, it hurts everyone.

Sticky Mosaics by the Orb Factory were named by two storeowners as best-selling activity kits.

Licensed toys are not the preferred genre of small toy stores, retailers indicated. But Thomas the Tank Engine, Star Wars (when it comes as Lego), and Fancy Nancy are licenses that were mentioned.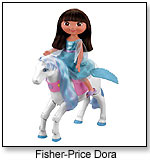 Southeast Trends by Chris Lundy

Two stores named Kooky Klickers by Courage Brand as an overall best seller. Others noted traditional good sellers, including Calico Critters by International Playthings and puzzles by Ravensburger.

Three retailers mentioned Lego as their best-selling construction toy. The pirate line and Star Wars tie-ins do especially well.

When it comes to activity kits, sales are spread evenly throughout entire lines, such as Klutz books, or throughout the store. At Picayune Toys in Dunwoody, Ga., for example, Alex and Creativity for Kids perform equally well.

Most of the storeowners questioned do not carry licensed products. Tracie Meadow, owner of Whippersnappers in St. Simons Island, Ga., told TDmonthly, however, that Dora the Explorer products beat out even the everlasting Elmo, from Mattel.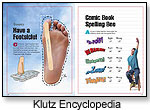 West Trends by Claudia Newcorn

Lego received two mentions, out of eight, as the most popular construction toy. For best-selling activity kits and playsets, Calico Critters also received two mentions.

Only half of the retailers said they carry licensed items. Fancy Nancy, for one, is popular in a couple of the stores.

No one item stood out as a best-selling game or toy. Individual mentions included the PlasmaCar, Klutz's Encyclopedia of Immaturity and Webkinz by Ganz.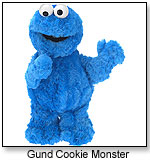 West Coast Trends by Marie Raven

For construction toys, Lego is a landslide best seller, with retailers citing consistent customer demand. Erector, from Nikko America, followed Lego, with one retailer also mentioning that she was glad Schylling had picked up distribution of the brand.

For playsets, Playmobil as a line is definitely tops in the category, with some retailers saying it is the top-selling brand in their store. Most specialty stores carry little or no licensed product, though even some stores that say they avoid stocking character licenses do carry Sesame Street products from Gund.


Midwest Trends by Terri Hughes-Lazzell

Playmobil is, hands down, the winner when it comes to playsets at specialty toy stores in the Midwest. The entire line seems to do well for most, although pirates are especially hot right now. When it comes to construction sets, Lego tops the list, although several others, including Magna-Tiles and Superstructs, are also selling well.

Licensed toys aren't seen often in specialty toy stores, although a few, like Thomas the Tank Engine, can be located there. As for overall top sellers, Midwest stores vary from the EcoAquariums to Cloud B's Twilight Turtle to collectible erasers from BC Industries.


See descriptions of the products mentioned below:







.

AD
---






.

AD
---






.

AD
---






.

AD
---






.

AD
---






Complete with photos, drawings, footnotes and diagrams, this guide boasts 300+ entries, including how-tos such as "How to Do a Wheelie" and "How to Really Annoy Your Older Sibling." The book received a National Parenting Publications Gold Award.

.

AD
---






.

AD
---






.

AD
---






Packaged in a purple box, this craft set includes a mirror fit for royalty, stickers, gems that sparkle, and both craft and glitter glue.

.

AD
---






.

AD
---






Players help Fancy Nancy transform her bedroom from plain to posh, by bringing in her boas, ribbons, tiaras and more. No reading is required. The game comes with a color die, four bedroom game boards and 40 Posh Cards, including 14 purple "Let's Get Fancy!" cards, 18 pink "Accessories!" cards and eight blue "Oops!" cards.

.

AD
---






Each hand-painted Kooky Klicker features a distintive personality and fun design. The 5" characters have rubbery strands of hair and a metal clip.

.

AD
---






.

AD
---






.

AD
---






.

AD
---






.

AD
---






Astronomy and crafting are combined in Planets – Create a Solar System Mobile, which provides kids with the ingredients they need to create a solar system. The set includes foam balls with eight colors of air-dry clay to create an array of planets that later can be fixed to the galaxy base with string and displayed. An instruction booklet contains planetary science facts.

.

AD
---






.

AD
---






Suitable for ages 18 months and up, this toy builds on the success of the 2008 Elmo Live. The encore version has new jokes, a new story and more interactive features. It will also sing the Sesame Street theme song "Sunny Days," as well as "Somebody Come and Play" and "Elmo's World." Launch date: October 2009.

.

AD
---






This super-soft plush toy comes with a code that gives kids access to an online world of fun and games.

.

AD
---






.

AD
---






.

AD
---






.

AD
---






.

AD
---
THIS BANNER IS AN AD:
---
---