---
Retailer Spotlight: Melody's Choices
Toys Add Play to Storeowner's Gift and Collectibles Business
"[Beanie Babies were] a fun ride, but in the end we had a lot to sell very cheaply." — Steve Melody

When Steve Melody got into the specialty toy business, he was no stranger to the retail world, having owned a gift and collectible store in Fayetteville, Ark., for 39 years. During the 1990s, when quality toy stores did not exist in his area, he gradually added toys and dolls to his selection.

PICKING UP TOYS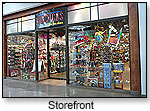 "We found them to sell very well," Steve told TDmonthly Magazine. "It also gave our store a new attention span for each segment of the family. Children would be captivated by the toys while parents shopped the gifts and collectibles. Dolls in particular did very well, since they covered both play and collectible."

In 1999, Steve branched out and opened a store devoted solely to specialty toys. It was the only specialty toy store in northwest Arkansas, and "it was a hit," he said.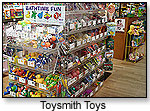 "We then redefined and relocated our gift store directly across the hall from the new toy store. In 2006, we opened a third store in the brand new Pinnacle Hills Promenade in Rogers, Ark. This location went back to the original formula where we have everything under one roof, and it is about a 50/50 mix of toys, gifts and collectibles, which are divided into departments," Steve explained.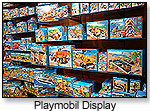 SELECTION AND CATALOG DRIVE SALES

Melody's Choices continues to face an obstacle that is common to many independent retailers today: Wal-Mart.

"We are placed right in their backyard," he told TDmonthly. "The corporate offices are right here in northwest Arkansas."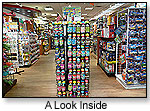 To compete, Steve said they try to avoid overlap by offering products that aren't found in the big-box stores. (See best sellers here.) He has also found that customer service from a local small business offers a major advantage.

Association with The Good Toy Group is also a great asset to Steve's business, he said.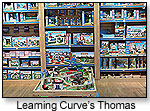 "We have been working with them for years, and find them to be the best at producing a catalog that drives our fourth-quarter sales and does a great deal of research on product selection," he told TDmonthly. "As the selections become set, we then find ourselves with some new product we had not considered, and we also find many of the items are already in our inventory."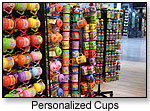 POS AND OTHER RETAIL LESSONS

Although Steve was reluctant to shift to a point-of-sale system, the staff "found that life without a computer system was unthinkable" and made the change in 1995, he said. "We have around 30,000 items, and tracking them, customers and vendors requires a good POS system."

The Ty Beanie Babies phenomenon, a huge success for Melody's Choices, also taught a valuable lesson.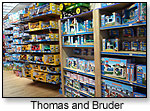 "That was a fun ride, but in the end we had a lot to sell very cheaply," he said. "Today, Webkinz [by Ganz] have run a similar course, and luckily we were able to have a better sell-through as we watched the positioning of the product in the marketplace and pulled back accordingly. We have a non-existent stock issue to worry about in comparison with the Beanies."

For someone who is considering getting into the toy business, Steve recommends doing homework by looking at as many toy stores as possible.

"Develop a clear picture of what you want your location to look like," he said. "Make sure you have a lawyer work with you on your lease … a lawyer who specializes in leases. The lease is always in favor of the landlord."

Writer's Bio:
Brenda Ruggiero is a freelance writer from western Maryland.
Read more articles by this author
THIS BANNER IS AN AD:
---
---