---
Retailing Tips: Ordering What Customers Want
Monitor Sales and Ask for Deals to Keep Inventory Hot
"If something is selling, no matter how dated it might seem, keep it in stock!"

With additional reporting by Terri Hughes-Lazzell, Chris Lundy, J. D. Meisner, Claudia Newcorn, Marie Raven and Brenda Ruggiero

All retailers are faced with an inventory dilemma. Spend a lot of money now to have fully stocked shelves and a great product selection, with no guarantee that customers are going to want what was purchased, or go with products known to sell and take customer requests, possibly driving away shoppers who are frustrated that they can't have what they want right then. Reality lies somewhere between these two extremes.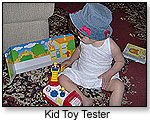 The first step is figuring out what customers want. Almost all of 29 retailers that spoke with TDmonthly Magazine said direct communication with customers in the store is their primary way of staying in touch with customers' wants and needs. A few retailers are also taking advantage of social networking tools such as Facebook and Twitter to solicit feedback. And a very lucky few have built-in market research tools — their own kids.

When considering what to buy:

1. Keep your top sellers in stock. Your inventory tracking system, whether a POS computer system or spreadsheet, should be able to tell you what your top sellers have been over the past six months or past year. If something is selling, no matter how dated it might seem, keep it in stock!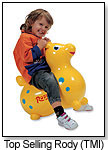 2. Get rid of stuff that's not selling. Renee Nordhus, owner of ABC & Toy Zone in Rochester, Minn., told TDmonthly, "If we didn't sell 12 or more [of an item] last year, we're not buying it." Once a month is a good time to identify items that are not selling and put them on sale to get them out of your store for good.

3. Use manufacturers' sales representatives. About once a year, I spent 30 minutes on the phone with my major supplier's rep, going through their catalog while they told me what the top sellers were over the past year. I used this as a guide to choose items I hadn't carried before, confident that there was some data to show that these items would sell.

4. Think about the products you're adding, not how much they represent of your total purchases. Nearly 70 percent of 23 retailers indicated they don't have a set budget for new purchases. "I study before I buy, but I don't set a percentage dedicated to new product," said Terri Bracken, owner of Earth Explorer Toys in Zionsville, Ind.

Once you've figured out what your customers want, apply these tips on ordering:

1. Ask for minimum order deals. Most suppliers require a minimum order for a particular product. Often, this can be high enough that it is above the budget for a small retailer. Especially in tough economic times, ask for a deal! Everyone is motivated to sell, including your suppliers. Don't be afraid to ask if you can buy a smaller quantity now. You could even suggest that if it sells in your store, you'll buy more later.

2. If you can't reach a minimum with a supplier, team up with another store. It probably won't be the close competitor in the next shopping center, but you can cultivate a relationship with another similar business 20 to 30 minutes away, and buy together. I did this a couple of times with a store that was close enough to drive to, but not in direct competition with me.

3. Work out buy-back deals with suppliers. Ask your supplier if they'll buy back inventory that doesn't sell. It helps lessen the risk to you.

Finally, when new stock comes in, make sure to tell everyone! Whether you post on your website, send out an email newsletter, or use tools like Twitter and Facebook, you need to let customers know new product is in stock.

Writer's Bio:
Adeena Mignogna is an entrepreneur and writer who specializes in writing about small business, particularly retail. She started her own retail business in 2002 and operated it for more than five years. Now, she helps others through ups and downs in their business ventures. Adeena is the author of "Cute Little Store: Between the entrepreneurial dream and business reality" and the soon-to-be-released "Cute Little Store 2: What ever happened to that cute little store?"
Read more articles by this author
THIS BANNER IS AN AD:
---
---