---
Kids' Gifts for the Holidays
Toys to Build, Plush to Cuddle, and Dolls to Love
Last month in TDmonthly Magazine's Holiday Preview, you got a glimpse of some eco-friendly art projects, exciting books and costumes fit for a princess. See this month's featured categories below, and click on the links in each paragraph for a full listing of new items for the 2009 Christmas season.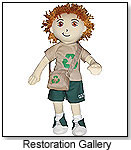 Little girls (and boys) should have plenty of playmates this holiday season, from soft-bodied kid dolls with a heartbeat, or a heart for green initiatives, to a smiling diapered baby and a doll that gives a heavenly hug. See TDmonthly's Holiday Preview of Dolls.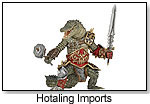 Elves and crocodiles ready for battle could be the perfect addition to a child's toy box this year. TDmonthly's Holiday Preview of Action Figures also boasts other non-traditional collectible figurines, including tween characters tied to a virtual world, critters that place emphasis on diversity, and designer figurines that can spruce up backpacks and key chains.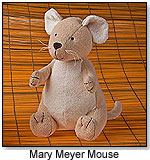 If Regal Elite's Rollo doesn't get kids laughing this Christmas, maybe the smiles of sock monkeys will. See everything from microwaveable plush for bedtime to mini versions of whimsical stuffed friends in TDmonthly's Holiday Preview of Plush and Puppets.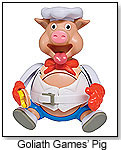 Whether making matches or blurting out the answer is the way to win, these new games have plenty to offer when it comes to fun and … a little bit of learning, too! See bridges, balancing acts, and big bites in TDmonthly's Holiday Preview of Games.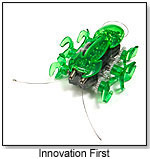 Kids are sure to find lots of fun and zany little gifts in their stockings this year. Perhaps they'll receive 3-D glasses for all those new movies coming out, or maybe whimsical fabric friends, or even a new wind-up fart toy (watch out, parents)! See what else is in store for the season with TDmonthly's Holiday Preview of Novelties.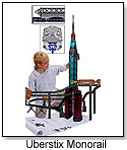 Even a ride-on for tweens isn't too big for the construction category. This year, creative kids can build everything vehicles and animals to homes and gardens. Check out basic blocks, gears, marbles and more in TDmonthly's Holiday Preview of Construction Toys.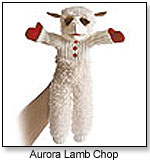 Decorative change banks, handmade ornaments and pins with personality give children (and adults!) lots to keep around for the long-term. See card collections, jewelry sets and more in TDmonthly's Holiday Preview of Collectibles.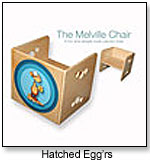 If your customers are seeking some big-ticket items to put under the tree this year, you may want to direct their eyes to some fun artwork for kids' rooms, or wooden — and even cardboard! — furniture for play spaces. See TDmonthly's Holiday Preview of Furniture and Decor for a look at some newer launches.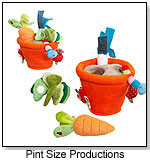 TDmonthly's Holiday Preview of products for infants and toddlers features many items, including a fishing game and a pot of colorful vegetables, designed to stimulate babies' various senses and support development of motor skills. There's also a fashionable teething bracelet for mom to wear, as well as some cute and cozy blankets to keep little ones warm.

Writer's Bio:
Julie L. Jones has written articles for both newspapers and magazines. Before joining the staff of TDmonthly Magazine, she worked as a communications writer and provided editorial support for a market research company.
Read more articles by this author
THIS BANNER IS AN AD:
---
---