---
TDmonthly's Book Expert
One Educated Bookworm's Opinion
From the beehive to the faeries' workshop, TDmonthly Magazine's Book Expert had no opportunity for boredom with this adventuresome and educational set of books. Read on to find out how she and her young audience liked each title.



Title: Shopping with Dad
Author/Illustrator: Matt Harvey/Miriam Latimer
Publisher: Barefoot Books
Gender: Boys and Girls
Age: 3 to 7
MSRP: $16.99

TDmonthly rating:




What It Is: In this silly rhyming story, perfect for preschoolers, Dad goes shopping with his lively daughter at the local grocery store, where chaos ensues when the adorable, pig-tailed little girl lets out a colossal sneeze! Colorful multimedia illustrations that combine photographs and cartoon-like drawings complement the simple rhyming text. The story features a helpful lesson for young children, explaining that "accidents happen, it's always a shame, But when push comes to shove, there's no one to blame."

Why You Should Carry It: This book breaks the mold by featuring a young girl with her father, making it a great choice for Father's Day or for anyone looking for a book featuring Dad. The publisher takes pride in its multicultural focus, and "Shopping with Dad" features characters from many cultures as well as a mixed-race family.

What Kids Think: Stephen, a 5-year old kindergarten student, thought this story was "really funny," and especially enjoyed the way the illustrator hides a small mouse in all the drawings, providing a fun game to play while reading.

---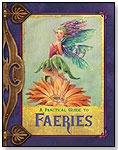 Title: A Practical Guide to Faeries
Author/Illustrator: Susan J. Morris
Publisher: Mirrorstone
Gender: Girls
Age: 8 and Up
MSRP: $12.95

TDmonthly rating:




What It Is: This handsome volume on "fey folk," a companion book to "A Practical Guide to Dragons," is written in a non-fiction style as a sort of tourist guide to the fairy world. Filled with beautiful watercolor illustrations, the book avoids the often sentimental, commercial style associated with many fairy books aimed at children. Offering a detailed guide to the fairy world, the author acquaints us with important information needed for our journey to the fairies, including common fairy phrases, fairy physical development, wardrobe, society, food, the fairy court, spells, weapons and more.

Why You Should Carry It: Fairies are endlessly fascinating to children, as well as to many adults. This particular volume is attractive for both older children and their parents, and will provide many hours of amusement and fodder for imaginative play. Moreover, the book is not tied to any commercial characters or products, an aspect that will appeal to many parents and others buying gifts for friends or relatives.

What Kids Think: My resident fairy expert, Robin, age 11, thought this volume was especially well done, and liked the way the author did not "Disneyfy," as she put it, fairies, who, as she reminds us, existed well before Tinkerbell! It's a book kids can pick up at their leisure to look at, reading it for a few minutes or looking through all the many details in the illustrations for a longer period.

---

Title: In the Trees, Honey Bees
Author/Illustrator: Lori Mortensen/Cris Arbo
Publisher: Dawn Publications
Gender: Boys and Girls
Age: 3 to 12
MSRP: $8.95

TDmonthly rating:




What It Is: This unusual picture book on a day in the life of a busy honey bee hive can appeal to readers from preschoolers to older elementary school students. The author writes two different texts side by side; one, in a very large font, is in the form of a rhyming couplet suitable for very young children, i.e. "Blossoms out, Dancing scout," while at the bottom of the page the author provides more advanced information on the part of hive life depicted in the pictures. The illustrations are extraordinary, showing details of bee life the illustrator observed using a wild hive in her own yard. "The Buzz About Honey Bees" at the end of the book offers additional information about the life cycle of these important creatures, as well as a brief bibliography including books and websites.

Why You Should Carry It: This is a terrific book on an important and fascinating insect, and the author has done a particularly good job of both providing accurate information and creating a book that can appeal to a wide variety of ages.

What Kids Think: This is an excellent book for reading aloud, either at school or at home. A class of 5-year-olds especially enjoyed the detailed pictures, and Bella, age 6, said the book helped you learn a lot about bees.

---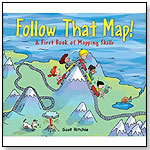 Title: Follow That Map!: A First Book of Mapping Skills
Author/Illustrator: Scot Ritchie
Publisher: Kids Can Press
Gender: Boys and Girls
Age: 5 to 10
MSRP: $16.95

TDmonthly rating:




What It Is: This interactive book follows the adventures of a group of children as they try to find Max and Ollie, a dog and cat that have run away from home. The point of the story is to demonstrate various types of maps, which are followed by the children in order to find the missing pets. The book demonstrates a number of key map concepts, such as a legend, compass, and scale bar, as well as providing examples of specific types of maps, such as weather maps, topographical maps and treasure maps. The book concludes with a do-it-yourself project on how to create a map of your own bedroom. A brief index is also included.

Why You Should Carry It: This book is likely to appeal to homeschoolers and to parents seeking an educational book and activity to do with their school-aged child, especially during the summer months.

What Kids Think: The colorful pictures and interactive nature of the book kept the attention of a 6-year old, Olivia, who was eager to try to make a map of her own bedroom as described at the end of the story. The attractive picture-book format helps the book appeal to younger students, who will enjoy searching for the missing cat and dog in all the pictures, while still teaching important mapping concepts.

Writer's Bio:
A member of the American Library Association, Margo Tanenbaum was formerly employed by an independent children's bookstore and has published book reviews on Amazon Vine and Goodreads. She is pursuing a master's degree in library science and writes about historical fiction and non-fiction for children and teens on her blog,
The Fourth Musketeer
.
Read more articles by this author
THIS BANNER IS AN AD:
---
---