---
Out With Electronics, In With Classics
How Specialty Promotes Basic Toys and Games Over Circuit Sensations
"[Board games] have much better replay value than most video and electronic games …"
— Dean Nelson, Wizard Kids Toys
With additional reporting by Terri Hughes-Lazzell, Chris Lundy, Claudia Newcorn and Brenda Ruggiero
In a world of gadgets and technology, many specialty toy-store owners stick to non-electronic products to stock their shelves and please their customers. While a few items, such as Radica's 20Q and remote-controlled vehicles from Kid Galaxy, win space on retailer's shelves, the majority of 47 stores in a June 2009 poll concerning electronics sales told TDmonthly Magazine they try to stay away from batteries and circuits.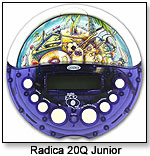 Some storeowners said these items simply don't fit with their businesses.
"Electronic toys are widely available elsewhere, so I choose to buy things that are not so widely available and things that I think are, in the long run, better for the child's education and creativity," explained Janet Gregory, owner of Over the Rainbow Toy Store in Anchorage, Alaska.
"Most people realize I'm not in that business, so they don't ask," stated Deran Muckjian, owner of Catch a Falling Star in Lexington, Mass.
But whether customers are asking or not, high-tech items are in high demand for kids and teens.
"We don't do electronics, but when someone asks for them we try to show them something else — other toys or games that might be interesting to the child. But if they want video games, we just can't usually compete," Greg Larson, owner of Larson's Toys and Games in Columbus, Ohio, told TDmonthly.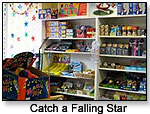 Here are some suggestions for alternatives to electronics from retailers around the country, aiming to interest customers who are shopping for the bells and whistles.
Family Games. Fifteen of 47 specialty retailers told TDmonthly they usually steer shoppers toward board games as an alternative to popular electronic toys. "They have much better replay value than most video and electronic games at a similar price. They also have the added bonus of being something the entire family can do, which is a rare thing in this day and age," said Dean Nelson, owner of Wizard Kids Toys in Toledo, Ohio.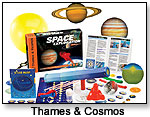 Science Kits. Children interested in technology may also get hooked on other kinds of complex, interactive activities. Some science kits even revolve around the technologies they're putting on wish lists. "What we usually recommend is something more dynamic or interactive, rather than a passive electric toy. More like science experiment kits," said Genevieve Collonge, manager of The Wooden Horse in Los Gatos, Calif.

Brain Teasers. If customers are looking for something that will occupy a child even when there aren't siblings, friends or other family members to play with them, single-player games and brain-teaser puzzles can do the trick. "I recommend single-player games such as Rush Hour [from Think Fun]," said Angel Stahl, owner of Angel's Toy Barn in Greensburg, Pa.

Classics. Sometimes, parents and relatives are glad to be guided to something that doesn't require batteries or tech support. "Often, it's grandparents calling for an electronic gift item that's on a list, and they're usually very happy to go with alternate suggestions that I make," Charles Bonner, owner of Heights Toy Center in Little Rock, Ark., told TDmonthly.

Most of all, expressed some storeowners, it's important to get to know your customer and the child in question.

"We go through the same customer service for anyone else: find out the child's age, gender, interests, and then find an appropriate gift," said Kay Steen, owner of Wingdoodle in Warner, N.H.

For more on making sales through a category you may not stock, see "Turning Electronic Appeals Into Specialty Deals."

See the items mentioned in the article below, along with some other family games and science kits to check out:









This "mind-reading" game is a step up from the original 20Q, with enhanced accuracy and a screen that's simpler to read. It even gives players to opportunity to change their answers, as they challenge 20Q to guess what's they're thinking. The game requires 2 AAA batteries.

.

AD
---






.

AD
---






.

AD
---






.

AD
---






.

AD
---






2-Player Perpetual Commotion is the original Perpetual Commotion specially designed for two-player speed and excitement. Play as many cards as you can into a center Arena to earn points. Gain extra points by being the first to empty your Feeders pile—but watch out! A single roll of the eight-sided die can change your score.

.

AD
---






.

AD
---






.

AD
---






These kits are designed to offer everything kids need to learn about the basics of robotic science while constructing fun machines. There are four styles: Robotic Bird, Robotic Ball Collector, Robotic Bubble Blower and Robotic Beeper. All parts snap together with easy to follow instructions. Each kit requires 2 AA batteries, not included. Launch date: 2009.

.

AD
---






The Dangerous Book for Boys: Electronics presents information on electronics every child should know through fun, engaging, and impressive experiments and activities. Children ages eight and up learn how to construct simple electronic toys, such as a joy buzzer and insect. It comes with a 32-page, full-color experiment manual and retails for $35.95. Launch date: Fall 2009.

.

AD
---






Players take turns placing their tiles in the correct sequence, racing to get rid of them in this fast-moving game. The game can have unexpected turns as special tiles let players change direction, give tiles to opponents, skip opponents, or play wild cards. The game includes 106 high-quality tiles and four holding racks. Launch date: 2008.

.

AD
---






.

AD
---






.

AD
---






.

AD
---






The Gryphon Games Bookshelf Series is a numbered collection of book-size games that will appeal to a wide array of players of all ages. The games in this series are of medium-weight strategy, featuring short, clear rules playable in under an hour. The first thing you'll notice about the Gryphon Games Bookshelf Series is our emphasis on high-quality art and superior graphics and production values. The game play is always snappy and innovative. The themes are fun and interesting. Catch people on their way back to board games with the Gryphon Games Bookshelf Series. Since we are committed to adding no fewer than three games a year to this collectible series, it is sure to be the talk of the gaming community for years to come.

.

AD
---






.

AD
---






Think fast! What word means "a partially dried grape"? Be the first to say "raisin," and you're on your way to winning this riotous game of rapid word recall. Players take turns reading clues aloud, competing to blurt out the correct answer first and move ahead on the board. The first person or team to circle the board wins. Sounds simple, right? But as the race for the right word heats up, and the blurting gets boisterous, it's easy to get tongue-tied! Blurt is a great vocabulary builder for kids, a hilarious addition to adult parties, and a must for family game night. Includes junior version for ages 7 to 9. For 3 to 12 players.

.

AD
---






.

AD
---






Made from the versatile, multi-experiment Snap Circuits that allow kids to safely and easily build real electronic projects, this kit features many of the latest innovations in alternative energy. Featuring a hand-crank dynamo, solar panel, and wind turbine, kids can light up an LED, power a clock, charge a rechargeable battery (included), run a small radio, and watch the created energy on an analog meter. Instructions for many other projects are included in the kit; can be integrated with other Snap Circuits sets. This product received a Dr. Toy Green Award. Launch Date: Fall 2009

.

AD
---






In this fast-paced educational game, up to four players draw seven tiles each and begin forming crosswords of numbers so that each grouping adds up to 22. For each 22 that's hit, a player yells "Ku-do" and selects more tiles so he or she always has seven. When the tiles are gone, players add up their points — one point per each 22 and extra points for use of the same number two or three times in the same equation. Tiles with colored numbers may be counted as positive or negative numbers, and players can use the dice to set number goals for the amount of rounds they wish to play. Launch date: February 2009.

.

AD
---






Imagine if a bakery merged with barber shop. What would you call the new business? Bread Heads? ... Cookie Cutters? ... How about Shave 'n Cream? Think up these and other creative answers in this hilarious party game where naming is the name of the game. Randomly select two different business cards and then try to come up with a clever name for their unlikely merger. If your name wins the most votes, you're the boss. Game includes 200 business cards, 8 write-erase boards, 8 write-erase markers, 8 voting wheels, 2 card stands, 1 sand timer, 1 score board and instructions. Launch date: March 2009.

.

AD
---






This deluxe game set come with seven monter-themed games. The three-tiered box includes Moody Monsters matching game, a 56-card deck of playing cards with four different game instructions, and a Mix & Match puzzle game. Moody Monsters features 15 different monsters, each addressing the social and emotional needs of children.

.

AD
---






LOL! (which stands for Laugh Out Loud!) is a new, fresh and exciting game of Internet lingo that involves acronyms, shorthand and Web slang used in chat rooms, email and text and instant messaging. The goal is to be the first to yell out "'LOL!'" to give the answer to the net lingo. Launch date: February 15, 2009.

.

AD
---






As players take turns stacking their pieces on the seven wooden posts, the object is to get four in a row of their winning color or shape. Moves require extra strategy, though, as more than half of each player's pieces are the opponent's shape and can help their game. The game features wooden construction with a box to store all the pieces. It measures 12.25" L x 4.5" W x 4.5" H. Launch date: February 2009.

.

AD
---






Little mice need players' help to push their pieces of cheese into their mouse holes. But participants must watch out for the cat! To play the game, players try to flick a mouse token on the game board so it hits and propels one or more cheese tokens into a mouse hole. The first team of mice to get all its cheese through the mouse holes is the winner. This wooden game is made in Canada. Launch date: 2009.

.

AD
---






.

AD
---
THIS BANNER IS AN AD:
---
---