Disney Strikes Agreement to Buy Marvel. August 31, 2009 — The Walt Disney Company and Marvel Entertainment have reached agreement for Disney to purchase the company of superheroes in a stock and cash deal. According to a press release, the transaction is worth about $4 billion based on the closing price of Disney stock last week. Ike Perlmutter, chief executive officer of Marvel, will be in charge of Marvel's properties now under the Disney umbrella — a cast of 5,000 characters including well-known favorites Spider-Man, Iron Man and Fantastic Four.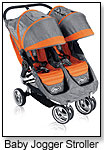 Baby Jogger Recalls Strollers for Fall Hazard. August 27, 2009 — The U.S. Consumer Product Safety Commission, in cooperation with Baby Jogger LLC, has announced a voluntary recall of about 41,000 Baby Jogger City Mini Strollers because a restraint buckle can break or come off, causing a child to fall out of the stroller. No injuries have been reported. The product retailed online and at juvenile product, mass and department stores from November 2007 through July 2009 for $220 to $400.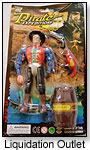 Liquidation Outlet Recalls Action Figures for Lead Paint. August 27, 2009 — The U.S. Consumer Product Safety Commission, in cooperation with Liquidation Outlet Inc., has announced a voluntary recall of about 8,400 Force Soldier Playsets, Pirate Expeditions With Parrot, and Pirate Expeditions With Treasure sets due to surface paints containing excessive levels of lead. The toys were sold at Dollar Stores in Washington and Oregon from September 2007 through July 2009.
Mattel Exempt from Third-Party Toy Safety Testing. August 27, 2009 — The U.S. Consumer Product Safety Commission has given Mattel permission to use its own labs for toy testing to meet requirements under the Consumer Product Safety Improvement Act. While other manufacturers must pay independent third-party labs to test children's products for lead and phthalates, seven of Mattel's labs — in China, Mexico, Indonesia, Malaysia and California — have been stamped as "firewalled third-party laboratories" that the CPSC has deemed safe from corporate interference. Similar exceptions for other companies are currently under consideration by the Commission, the Associated Press reported.
Toy Shoppers Plan Before They Buy. August 27, 2009 — According to an NPD Group survey of more than 2,300 toy-buying consumers, 70 percent of shoppers decide where to go and what toy to buy before heading out on a shopping excursion. The Toy Purchase Decisions report also found that child request and effective packaging and display are the primary influences on unplanned purchases, and nearly 75 percent of the consumers expressed preference for one-stop-shop mass-market stores over trips to specialty shops. Nearly 80 percent said they'd rather shop in-store than online, to get a good look at the products.

Researchers Use Classic Toys in Microfluidics Experiments. August 26, 2009 — Scientists involved in the field of microfluidics are using toys to study the behavior of fluid amounts as small as a few nanoliters, according to ZDNet. Engineers at Johns Hopkins constructed an obstacle with peg-shaped LEGOs and tracked the path of stainless steel balls through the platform in order to better understand what happens with microfluidic arrays at the nanoscale level. Another engineer, at the University of California, Irvine, used cost-effective Shrinky Dinks to create microfluidic chips, complete with ink ridges and minute channels.
Toys "R" Us Announces Trade-In Program for Used Baby Goods. August 26, 2009 — Toys "R" Us today launched a "Great Trade-In" program whereby customers can exchange used car seats, cribs, strollers, play yards, high chairs and other baby products for a 20-percent discount on the purchase of a new baby item. The event, which runs through Sept. 20, was created in part to urge return of potentially unsafe products and prevent resale of recalled goods; Kids in Danger reported that, typically, less than 30 percent of recalled baby goods are returned.
Hasbro's Jurassic Park Line to Hit Toys "R" Us. August 25, 2009 — Under agreement with Universal Partnerships & Licensing, Hasbro will introduce a "Jurassic Park" dinosaur action figure lineup exclusively to Toys "R" Us stores nationwide this fall. "Since the dinosaurs of 'Jurassic Park' first stomped onto movie screens more than 15 years ago, they've captured kids' imaginations. ... we're excited to be the only retailer to offer kids and collectors official 'Jurassic Park' action figures," Karen Dodge, senior VP, chief merchandising officer, Toys "R" Us, said in a press release.
Buzz Lightyear to Return from Space. August 24, 2009 — The shuttle Discovery will pick up a Buzz Lightyear toy this week when it visits the international space station, where the Toy Story character has resided since May 2008. What has Buzz been doing all that time? Not much, the Associated Press reported; according to Mike Suffredini, space station program manager, "Buzz has spent a lot of time stowed. We don't bring him out and play with him."
McDonald's Celebrates 30 Years of Happy. August 24, 2009 — This year marks the 30th anniversary for the McDonald's Happy Meal, 20 billion of which have been sold worldwide since 1979 and played host to a parade of toys and licensed characters, including 100 million of Ty's Teenie Beanie Babies, according to The Plain Dealer.
New Toy Tests Needed for Kids With Big Bite. August 21, 2009 — A study led by Dr. Gary Mountain at the University of Leeds in the UK found that 3-year-olds can have the bite strength of a canine, prompting the researcher to recommend introduction of a bite-testing standard for the toy industry. Mountain believes age warning labels on products aren't enough, since parents sometimes don't read them or relate them to small parts hazards; he also pulled from research on the number of children sent to emergency rooms after inhaling or swallowing small parts, ScienceDaily reported. In the study, a new dental instrument was used to measure the bite force of more than 200 3- to 5-year-olds. An interpretive rule on inaccessible component parts published by the U.S. Consumer Product Safety Commission in July clarified that in use and abuse testing of toys and other children's products, "the Commission does not use the bite test specified in the three CFR sections [16 CFR 1500.51, 1500.52 and 1500.53] as a result of a court case ... that questioned the appropriateness of this test," but noted the regulation could be changed in the future.
Middleton Doll Building, Not Company, for Sale. August 20, 2009 — Middleton Doll has put its Belpre, Ohio, home store and museum building up for sale in hopes that a buyer will lease it back in order to sustain the business, WTAP reported. Operations Manager Charlotte Dolak indicated that Middleton plans to keep the company running whether there or in another building. Middleton Doll has resided in Belpre since 1989 and ran a factory there until production moved overseas in June 2004.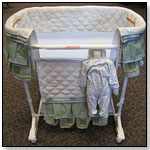 CPSC Reissues Bassinet Warning After 2 Deaths. August 20, 2009 — The U.S. Consumer Product Safety Commission has re-announced an August 2008 recall of Simplicity Inc. 3-in-1 and 4-in-1 convertible bassinets after being notified of two additional infant deaths: a 2-month-old girl who suffocated in September 2008 against the bassinet's fabric siding near the Velcro fasteners, and a 6-month-old girl who, in January, apparently became stuck in the bar opening when the fasteners were not secured. There have also been reports of two other infants, 10 weeks old and 3 months old, whose heads became stuck under the bar but were freed by caregivers without harm. The bassinets were sold at Target, Wal-Mart, Amazon.com, USA Baby and other mass-market and juvenile product stores.
Weight Watchers Plush Recalled for Embedded Needles. August 20, 2009 — The U.S. Consumer Product Safety Commission and Health Canada, in cooperation with distributor Weight Watchers International and manufacturer Shanghai Oriland Toys Co. Ltd., have announced a voluntary recall of about 420,000 Hungry Figures and Hungry Magnets in the United States and 25,000 in Canada after reports of employees finding a sewing needle in two Hungry Figures. There have been no reports of injury. The toys were available through Weight Watchers between April 2009 and July 2009, and may for full refund or credit.
Bella Sara Brings Licensing In-House Under VP Stetar. August 20, 2009 — Bella Sara announced today that it will move all licensing for the line in-house as the brand built around a magical world of horses expands into apparel, stationery and other categories. George Stetar, VP of international business, licensing and merchandising for the company, will oversee all licensing agreements. Current Bella Sara licensing deals include those with Jakks Pacific for toys and Waterbury Garment LLC for children's sleepwear, according to a press release.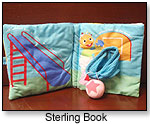 eebee's Books Recalled for Strangulation Hazard. August 20, 2009 — The U.S. Consumer Product Safety Commission, in cooperation with Sterling Publishing Co., has announced a voluntary recall of about 15,000 eebee's "Have a Ball" Adventures Cloth Books because a string that attaches the ball to the book can get tangled in the basketball hoop and present a strangulation hazard. The books were sold from June 2008 through June 2009 for about $15. No injuries have been reported.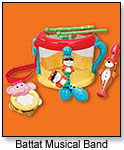 New Baby Genius Toy Line Debuts at Wal-Mart. August 20, 2009 — Twenty-four toys in the Baby Genius line from Battat will be available in a special preschool section at Wal-Mart stores beginning this month. Price points of the role-play, activity and musical toys, based on the musical edu-tainment brand from Pacific Entertainment Corporation, range from $5 to $25. "We believe this major presence at the nation's top retailer throughout the U.S. will lead to additional licensing opportunities in other product categories as we continue to expand the brand in both the U.S. and international markets with DVDs, CDs, books and Video-On-Demand," CEO Klaus Moeller of Pacific Entertainment said in a press release.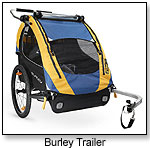 Child Trailers Recalled for Wheel Separation. August 19, 2009 — The U.S. Consumer Product Safety Commission, in cooperation with Burley Design LLC, has announced a voluntary recall of about 2,700 2009 d'lite ST and Solo ST Child Trailers because the axle assembly's inside sleeve can come loose and cause a wheel to separate. No injuries have been reported. The trailers were sold at bicycle shops, outdoor retailers and online from November 2008 through June 2009 for $550 to $600.
Paglinco Promoted to VP and CFO at Russ Berrie. August 19, 2009 — Guy A. Paglinco, interim chief financial officer for Russ Berrie since January, has been promoted to vice president and chief financial officer, the company announced. Paglinco has been with Russ Berrie since September 2006, previously serving as vice president - corporate controller and then vice president and chief accounting officer.
U.S. Toy Sales Drop 2 Percent in First Half. August 17, 2009 — Domestic toy sales for the period Jan. 4 through July 4 came in at $7.81 billion, registering a 2-percent decline over the year-ago period's $7.95 billion, according to the NPD Group. MarketWatch reported that while sales were up 13 percent for action figures, 20 percent for construction toys and 10 percent for board games, Internet-connected toys took a 43-percent plunge in sales, and dollar sales for 3- to 5-year-old fell 6 percent.
TGH International Trading Fined $31,500 for Small-Parts Violation. August 17, 2009 — TGH International Trading of Los Angeles will pay $31,500 in civil penalty fees to settle allegations that the company knowingly imported and sold toys with small parts that posed choking risks to young children, in violation of the Federal Hazardous Substances Act. The claim involves more than 11,000 toys imported into the United States in 2005 and 2006. TGH denies that it violated the law, the CPSC reported.
LEGO's Half-Year Profit Jumps 65 Percent. August 17, 2009 — Privately held company LEGO reported Monday that its six-month net profit jumped to $177 million, an increase of about 65 percent from the same period last year. The manufacturer largely benefited from best sellers LEGO Star Wars and LEGO City, as well as the launch of LEGO Power Miners. While English-speaking toy markets fell somewhat during that time frame, European toy markets grew. Earlier this year, LEGO invested in new injection-molding machines at factories in Hungary, Mexico and Denmark.
Educational Toys Not So Important, Psychologist Says. August 14, 2009 — Psychologist Alison Gopnik of the University of California, Berkeley, calls educational toys a "boondoggle," saying that parents paying attention to their kids and simply letting their babies discover how other people's brains work is more crucial to their development than traditional education. TIME reported that Gopnik, author of "The Philosophical Baby," says babies are emphathetic and sensitive to others' emotions early on, and that there is an intense amount of learning happening in the mind of a baby minute by minute — knowledge that is, in fact, tied to the child's moral and emotional development.
Steady Prices May Offer Hope. August 14, 2009 — The New York Times today reported that consumer prices held steady last month, according to the Labor Department. Prices had dropped over the last year, with this summer's prices 2.1 percent lower than last July's. Prices have held steady, though, since June 2009, giving rise to cautious optimism that the recession may be ending. On Friday, the Federal Reserve also reported that industrial production had risen last month for the first time since October 2008.

Piggy Paint and Exploramania Party With the Stars. August 13, 2009 — Exploramania's Gymathtics DVD received the Hollywood treatment with visits from David Henrie from "Wizards of Waverly Place" and Jason Earles from "Hannah Montana" and other stars at the 2009 Teen Choice Awards Pool Party Gift Suite. At the event, the company also announced its new Exploracise Math Mat and Exploracise Thumballs-Educational Series.


Back in June, Piggy Paint, which makes non-toxic, eco-friendly nail polish for little girls, was invited by Tori Spelling to paint nails at her daughter's first birthday party. Little Stella McDermott had her nails painted in the "Sometimes Sweet" shade at the ladybug-themed affair, where friends Dannielynn, daughter of Larry Birkhead, Rena Sofer's daughter and others also received the glam treatment. The birthday party was shown on the Aug. 4 season premiere of "Tori and Dean: Home Sweet Hollywood."
Mega Brands' Loss Exceeds $13 Million. August 13, 2009 — A sales drop of 34.1 percent and continued recovery from the 2006 Magnetix recall contributed to Mega Brands' larger-than-anticipated second-quarter loss, which hit $13.3 million, versus $3.6 million for the same period last year. Reuters reported that although both the company's toy and stationery lines are suffering, it expects the new Battle Strikers line to yield better results later this year.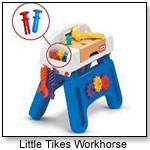 Little Tikes Recalls Children's Workshops After Boy Hospitalized. August 13, 2009 — The U.S. Consumer Product Safety Commission, in cooperation with Little Tikes, has announced a voluntary recall of about 1.6 million Little Tikes™ Workshop Sets and Trucks after an 11-month-old boy choked on a toy nail and was hospitalized; the child made a full recovery. The plastic nails, in red and blue, measure 3.25" long by 1.25" in diameter. Product sets recalled include the following: Electronic Project Workshop, sold from March 1994 through December 2003; Little HandiWorker Workhorse, sold from March 1999 through June 2009; Home Improvements 2-Sided Workshop, sold from February 2001 through January 2009; Swirlin' Sawdust Workshop, sold from April 2004 through November 2008; and Black Pickup Truck With Tools, sold from March 2000 through April 2009. The sets retailed at Toys "R" Us and other mass-market stores, as well as at littletikes.com.
U.S. Retail Sales Fell 0.1 Percent in July. August 13, 2009 — Department stores took the biggest hit from falling retail sales in July, see a decrease of 1.6 percent during the first overall decline in three months, Bloomberg reported. Shoppers didn't spend as much on sporting goods, furniture, groceries or electronics, while the cash-for-clunkers programs revived sales at car dealerships and auto parts stores with 2.4 percent growth.
Iranian and Jewish Groups Urge Bratz Mistrial. August 12, 2009 — Following request for a new trial filed by MGA Entertainment in early July with the 9th U.S. Circuit Court of Appeals, the Anti-Defamation League, the Public Affairs Alliance of Iranian Americans, the Iranian American Jewish Federation and the Iranian American Bar Association joined the toymaker's mistrial fight with an amicus brief supporting MGA's stance that anti-Iranian racist comments made by a juror who was later dismissed influenced the jury's deliberation in a trial last year that awarded Mattel $100 million in damages over the Bratz doll line, the National Law Journal reported. Issac Larian, CEO of MGA Entertainment, which launched Bratz in 2001, is Iranian-American.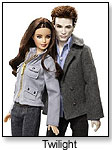 "Twilight" Stars Get the Barbie Treatment. August 12, 2009 — Edward and Bella from the "Twilight" book and film series will stand proudly on store shelves come November 1, when the characters are released as Barbie Collector dolls, On the Red Carpet reported. Author Stephenie Meyer worked with Mattel on the design and appearance of the dolls, whose clothing was inspired by costumes from the "Twilight" set.
Your New Competitor: A Local Sears Store? August 12, 2009 — According to the Associated Press, Sears Holding Corp. will begin offering toys in 20 of its stores beginning this Saturday. In addition to offering mass-market brands including Mattel's Fisher Price, Hasbro, LeapFrog, Spin Master's Bakugan and VTech toys, the stores will also carry specialty toys such as Schylling, Thomas Wooden Railway, Gund Plush and Madame Alexander. These toys can be bought online or at Sears stores in Chicago, Los Angeles, San Francisco, New York and other locations.
LEGO Goes Hollywood. August 12, 2009 — Hoping to capitalize on the recent success of rival Paramount's toy-related movie, "G.I. Joe," Warner Bros. is teaming up with LEGO to develop a film around the popular building blocks. Variety reports that Dan and Kevin Hageman are on board to write the screenplay for a family comedy mixing live action and animation. Though the plot is hush-hush, the movie will be an action adventure set in a Lego world. LEGO has previously produced its own Bionicle-related straight-to-DVD flicks.
Back-to-School Shopping Gets Slow Start. August 11, 2009 — Forty-four percent of consumers polled by the NPD Group in July said they plan to spend less on back-to-school shopping this year — a 9 percent increase from last year — with the biggest cuts expected in apparel and footwear. The NPD report also outlines a 5 percent rise in the numbers of consumers who won't shop for back-to-school items at all (77 percent) or haven't started yet (17 percent). Furthermore, spending priorities are projected to be down on electronics, school bags, beauty products, and the percentage of consumers planning to buy things because they are trendy or fashionable has dropped from 18 percent to 13 percent.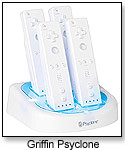 Griffin International Recalls Wii Battery Stations. August 11, 2009 — The U.S. Consumer Product Safety Commission, in cooperation with Griffin International Cos., has announced a voluntary recall of about 220,000 Psyclone Essentials and React Wii™ 4-Dock Battery Recharge Stations because the battery pack can overheat and present a burn hazard. There have been two reports of minor burns to the hand. The Psyclone Essentials product retailed at Toys "R" Us, Target and Amazon.com, and the React at Best Buy, from January 2008 through July 2009 for about $50.
Gender Dictates Babies' Toy Preferences, Study Shows. August 10, 2009 — A study paid for by the National Science Foundation and headed by psychology professor Gerianne Alexander of Texas A&M University found that boys and girls are likely born with their respective preferences toward trucks and dolls. KBTX reported that the research tracked eye movements of 30 3- to 8-month-olds, finding that when presented simultaneously with a doll and a toy truck, the girls focused longer on the doll and the boys paid more attention to the truck. In 2004, Alexander tested green vervet monkeys, finding that the males naturally gravitated toward a car or a ball, while the females spent time playing with a doll and a pot.
Takara Tomy Translates Fido's Feelings Into Speech. August 10, 2009 — Japanese dog owners will soon be able to know what their pooches are thinking — or at least that's the goal with Takara Tomy's "Bowlingual Voice" translator, which consists of a microphone collar attachment for dogs and a wireless receiver for pet owners. The device is designed to read different emotions, including happiness, sadness, neediness and alertness to danger, and convert those feelings into speech with phrases such as "Play with me," according to the Los Angeles Times. It will launch in Japan for about $215 U.S. later this month. A previous version released seven years ago did not feature sound.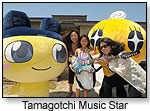 Tamagotchi Music Star Boards Bus to Teen Choice Awards. August 10, 2009 — As the grand prize winner of the online Tamagotchi Music Star "Wanna be a Music Star?" sweepstakes, 7-year-old Andie K. from Monterey Park, Calif., and her mom, Diana Stone, were presented with a customized Tamagotchi Music Star Epiphone Firebird Studio guitar and boarded the Gibson Tour Bus to attend the 2009 Teen Choice Awards at the Gibson Amphitheatre and spend two nights at the Sheraton Universal Hotel. Tamagotchi Music Star is an interactive virtual pet that lets kids produce their own musical pop star. Kids raise and care for their Music Star character as they follow their career from preschool, where they are introduced to their instruments, to music school, where they find their band members, to their professional debut performing in front of judges, and even as they retire in style as a pop star band.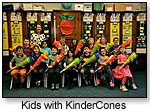 KinderCone to Surprise Chicago First Graders. August 10, 2009 — KinderCone LLC will greet first graders at Chicago's Robert Emmett Elementary School on Tuesday, Aug. 11, with new backpacks and celebratory KinderCones in conjunction with the Build a Backpack Program, according to a press release. Inspired by the German tradition of presenting decorated cones filled with treats and school supplies to students upon their entrance to first grade, KinderCones are packed with a plush toy, journal, pencils, temporary tattoos and certificate.

Cats of Baseball Step Onto the Licensing Field. August 10, 2009 — Trade Winds Advertising has announced that The Cats of Baseball™ series, introduced in 1998 by developers Chuck and Victoria Oldham, is open to licensing possibilities in the toy, game, apparel, sports and other industries. The original Cats debuted as cartoon characters, figurines and baseball trading cards with the felines' statistics, according to a press release.
"G.I. Joe" Pulls in $56.2 Million at Box Office. August 10, 2009 — Paramount's "G.I. Joe: Rise of the Cobra" snatched the No. 1 spot at the domestic box office over the weekend, totaling $56.2 million — a significant win over Sony's "Julie & Julia," which came in at second place with $20.1 million, according to the Hollywood Reporter. "G.I. Joe," which totaled roughly $175 million in production costs, skewed more toward male audiences and brought in $40 million overseas.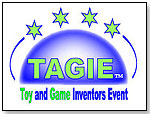 TAGIE Awards to Honor Reuben Klamer. August 6, 2009 — Reuben Klamer, designer of The Game of Life, Moon Rocks, Erector Constructor Sets and more than 200 other toys and games, will be honored at the Toy and Game Inventors of the Year Awards Dinner for Lifetime Achievement on Nov. 21 at Chicago's Adler Planetarium. Klamer founded the Reuben Klamer Toylab and is credited as a leader in the use of polyethylene in toys, according to a press announcement.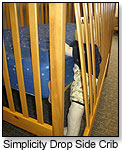 CPSC Lists Top-10 Children's Product Recalls in Resale Round-up. August 6, 2009 — In an effort to help prevent resale shops and websites from selling recalled toys and other kids' items, the U.S. Consumer Product Safety Commission has provided the following list of the top-10 recalled children's items, seven of which have been associated with the deaths of infants or children: Playskool Travel-Lite Play Yards; Evenflo Happy Camper Play Yards; Baby Trend Home and Roam and Baby Express Portable Cribs and Play Yards; Magnetix Magnetic Building Sets; Easy Bake Ovens; Polly Pocket Dolls With Magnets; Simplicty Drop Side Cribs; Simplicity Bassinets (also with Graco or Winnie the Pooh motif); Hill Sportswear hooded drawstring sweatshirts; and Evenflo Envision High Chairs.
Updated Handbook Gives Guidelines for Resale Stores. August 6, 2009 — The U.S. Consumer Product Safety Commission has posted to its website an updated CPSC Handbook for Resale Stores and Product Resellers providing an overview of products that should not be sold — including recalled items, children's products that contain excessive levels of lead, children's products that contain pthalates prohibited by law, and other items that violate CPSC standards and pose a safety hazard — as well as guidelines on small parts, magnetic toys, cribs and playpens, toy chests and more.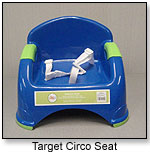 Target Recalls Circo Booster Seats. August 6, 2009 — The U.S. Consumer Product Safety Commission, in cooperation with Target, has announced a voluntary recall of about 43,000 Circo Booster Seats because a buckle can open unexpectedly and cause a child to fall. There have been three reports of bruise injuries. The seats were sold at Target stores from December 2008 through June 2009 for about $13.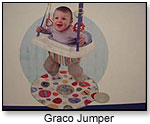 Graco Recalls Jumpers for Choking Hazard. August 6, 2009 — The U.S. Consumer Product Safety Commission, in cooperation with Graco Children's Products Inc., has announced a voluntary recall of about 2,400 Jump 'n Jive™ Doorway Jumpers because fabric strips on the detachable toys can come off and pose a choking hazard. There have been no reports of injury. The jumpers retailed at Babies "R" Us, Amazon.com and specialty stores across the country from April though July 2009 for about $55.
Old Navy Hosts Super Heroes for Marvel's 70th. August 6, 2009 — Marvel Entertainment has expanded its partnership with Old Navy in celebration of Marvel's 70th anniversary. The clothing retailer is featuring X-Men, Spider-Man, Iron Man and other super heroes on hoodies, tees and more for the back-to-school season, and will also give away a limited edition reprint of the Amazing Fantasy #15 comic with purchase of a Marvel Collectabilitee T-shirt, according to a press release.
No Toying Around on Twitter. August 6, 2009 — Although various toy manufacturers and specialty toy stores have been updating audiences via Twitter on a daily basis, tweets were delayed this morning as the company faced what's thought to be a "denial-of-service attack" due to overwhelmed servers. PC World reported the Twitter website had been down for over a hour. See more on social networking for business, including toy companies' involvement on Facebook and Blogs, as well as the Toy Industry Association's online community, ToyConnections.
Mattel Named a Los Angeles "Best Place to Work." August 5, 2009 — For the third year in a row, Mattel Inc. has been honored as one of the "Best Places to Work in Los Angeles," based on employee surveys conducted by an independent research group for the Los Angeles Business Journal. Among large-sized companies, Mattel ranked 6th, having moved up from 9th and 13th in previous years, according to a press release.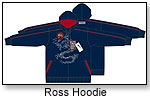 Ross Stores Fined $500,000 for Drawstrings. August 5, 2009 — According to the U.S. Consumer Product Safety Commission, Ross Stores will pay a civil penalty of $500,000 as a settlement following allegations that it knowingly failed to report to the CPSC within 24 hours that hooded sweatshirts sold by its stores were made with drawstrings along the neckline, violating federal regulation. Ross Stores has denied the allegations.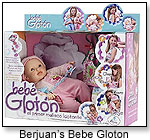 Spanish Toymaker Releases Breastfeeding Baby Doll. August 5, 2009 — Sparks are flying in the blogosphere over the introduction of Bebe Gloton, a doll from Spanish manufacturer Berjuan that imitates breastfeeding. The baby comes with a floral halter top for girls that has two strategically placed flowers for nursing; when the baby is held up to one of the flowers, it makes a suckling sound.
Tenenbaum Announces CPSC China Office. August 4, 2009 — Inez Tenenbaum, chair of the U.S. Consumer Product Safety Commission, announced during a recent presentation in Hong Kong that the CPSC hopes to open an office in Beijing in October to aid cooperation with the Chinese government and businesses in ensuring that children's products meet U.S. safety regulations outlined under the CPSIA. TIA reported that the office, which is awaiting final approval from China, would be the Commission's first permanent presence abroad.

Borders Adds Blue Orange, Alex and Creativity for Kids. August 4, 2009 — More than 500 Borders superstores across the country have received a makeover in the children's department with a major expansion of toys and games, including products from Blue Orange Games, Melissa & Doug, Alex-Panline, Playmobil, Scientific Explorer, LEGO and Battat. See the release for a listing of some of the specific toys and games available. The stores are also adding a children's specialist to help parents and other customers with their buying decisions. Borders recently announced the addition of Borders Ink Teen Shops to many of its superstores, which will house manga books, graphic novels, accessories and book series including "Twilight."
"Twilight" and "Barack Obama" Among Scholastic Book Club Best Sellers. August 4, 2009 — Classics and new titles alike were hits with students during the 2008-2009 school year, as evidenced by the best seller list released by Scholastic Book Clubs. In the five core clubs, preK through grades 7 and up, favorites included HarperCollins' "Pinkalicious" and "Fancy Nancy Goes to Paris," "Pokemon: Ultimate Handbook," Amulet Books' "Diary of a Wimpy Kid: The Last Straw," Aladdin's "Barack Obama: Our 44th President," "Twilight" from Little, Brown Young Readers, Viking Press' "The Outsiders," and Candlewick's "The Tale of Despereaux." See the full list here.
Spalding Basketball Hoops Recalled for Fall Hazard. August 4, 2009 — The U.S. Consumer Product Safety Commission, in cooperation with Russell Brands LLC, has announced a voluntary recall of about 1,700 Spalding In-Ground Basketball Hoops because the base bolts can fail and cause the hoop unit to fall over. No injuries have been reported. The hoops retailed at sporting goods stores this year across the country, including Academy Sports and MC Sports, for between $600 and $1,700. Models include the MC Sports Series, the Triple Eight Series and the Arena View.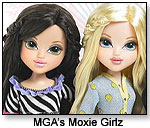 MGA and Spin Master Launch New Fashion Dolls. August 3, 2009 — Mattel's Barbie may've gotten a boost from the legal battle surrounding MGA's Entertainment's Bratz, but the fashion doll world has just gotten a little more complex. MGA is hoping to keep its company afloat with a new line of more modest, everyday dolls for girls ages 6 to 10 called Moxie Girlz, the Associated Press reported.
And Spin Master has also just announced a line of teen fashion dolls, called Liv, for the same target age group. According to a press release, the four Liv dolls boast 14 points of articulation, glass-like eyes and changeable wigs.
Retailers Brace for Conservative, Yet Demanding, Holiday Season. August 3, 2009 — Almost one-third of shoppers expect to spend less this holiday season than they did last year, according to BIGresearch, yet lighter inventory loads at many retail stores could be a problem when consumers do start spending, USA Today reported, leaving the strongest retailers in a much better position in the coming months. An AMR Research poll showed that close to one-third of 650 retailers and consultants believe the majority of stores will run out of stock on key products, potentially leaving lots of bare shelves. BIGresearch projects conservative consumers will drive more shoppers to Black Friday and Cyber Monday sales.
CPSC Issues Final Rule on Inaccessible Components. July 31, 2009 — Following comments received from industry associations, testing services and consumer groups, the U.S. Consumer Product Safety Commission today published an explanation of 16 CFR Part 1500 "Children's Products Containing Lead; Interpretive Rule on Inaccessible Component Parts," effective August 14, regarding law that says CPSIA lead limits "do not apply to component parts of a product that are not accessible to a child." As outlined in the complete ruling, the CPSC has clarified exclusion of the bite test requirement from use and abuse testing to determine accessibility; leaded components encased in fabric are considered inaccessible unless the part or whole is smaller than 5 cm, and as long as they pass use and abuse tests; and parts will be deemed accessible if contacted by any specified portion of an accessibility probe in testing. The CPSC will rule on the effects of product aging in regard to component accessibility if it believes such action is necessary after further review.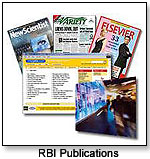 Reed Elsevier Puts Playthings and Kids Today Up for Sale. July 31, 2009 — Amid a harsh economic climate, Reed Elsevier has put multiple Reed Business Information trade publications, including Playthings and Kids Today, up for sale, the Wrap reported. According to the Associated Press, Reed Elsevier Group's first-half profits dropped 48 percent, largely hurt by business-to-business advertising and promotion sales. The company is currently plagued by debt resulting from last year's acquisition of ChoicePoint Inc. and the retracted sale of RBI, which was expected to help fund that purchase. It has also been announced that CEO Tad Smith is leaving RBI.