---
Retailing Tips: Getting the Most Out of Your Website
Track and Update Your Virtual Presence for Best Results
"If you advertise sales and events on your website, encourage customers to bring something in, such as a printed coupon."

With additional reporting by Terri Hughes-Lazzell, Chris Lundy, Claudia Newcorn, Marie Raven and Brenda Ruggiero

The typical small retailer does not have a large budget for a fancy website, but almost everyone wishes their website was accomplishing more for them. About half of the 47 retailers TDmonthly Magazine surveyed said their website is for informational purposes only, while the other half run e-commerce sites to sell product.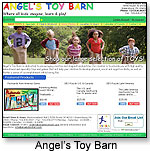 While the primary wish is for greater sales — Angel Stahl of Angel's Toy Barn in Greensburg, Pa., is hoping to reach 100 online sales per month, she told TDmonthly— many retailers said they're content with the traffic their site is receiving.

"We do get good numbers, according to our host," said Fred Meyer of Meyer's Toy World in Battle Creek, Mich. He admitted, however, "It's hard to determine what that translates into money-wise."

Here are some things you can do that require little to no money and very little time, to make sure you're getting the most out of your website:

1. Make Contact Info Visible. Make sure your contact information is easily accessible from any page. If a potential customer has a question and doesn't know how to reach you, he may get frustrated and find someone else.
2. Update Regularly. Schedule a regular time to review your website (once a month) to ensure that the information is current and correct.
3. Solicit Feedback. It's simple to send an email to friends and family to ask them to review your website. You should also request feedback from strangers, to ensure unbiased responses.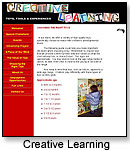 4. Broadcast It. "We have 3,200-plus emails that we do broadcasts to with links to our website," Cathy Albro, owner of Creative Learning Toys in Grand Rapids, Mich., told TDmonthly.
5. Make Sure It's Compatible. Ensure that your website works in different Web browsers. Use a free website, like www.anybrowser.com, that lets you paste in your Web address and provides information on compatibility issues.
6. Track What Customers Say. When new customers enter the store, ask how they heard about you. Keep a tally of those who say it was the Internet. At my retail store, we had a form that all new customers filled out that included this question.
7. Track What Customers Do. If you advertise sales and events on your website, encourage customers to bring something in, such as a printed coupon.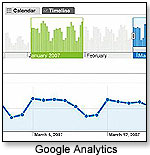 8. Track All Traffic. Most Web hosting companies can tell you how many people visited your website. But for more detailed information, visit Google Analytics and use their free tools, which will tell you things like how long visitors stay on a particular page of your site.
9. Twitter to Keep it Fresh. Use Twitter and add Twitter's widget to your website. Updating Twitter with the latest news (example: "Just arrived! New toy") is as easy as sending a text message from your phone or the Twitter website.

Finally, remember what Ron and Sue Banducci of Games Unlimited in Danville, Calif., had to say: "We get out exactly what we put into it." The more effort that goes into it, the more your website will do for you!

See also:
"21st-Century Toy Store: Make Magic Online"
"21st Century Toy Store: Sell Online and Stay Sane"

Writer's Bio:
Adeena Mignogna is an entrepreneur and writer who specializes in writing about small business, particularly retail. She started her own retail business in 2002 and operated it for more than five years. Now, she helps others through ups and downs in their business ventures. Adeena is the author of "Cute Little Store: Between the entrepreneurial dream and business reality" and the soon-to-be-released "Cute Little Store 2: What ever happened to that cute little store?"
Read more articles by this author
THIS BANNER IS AN AD:
---
---