---
Kids' Music Gets "Ziggy"
Artists Cater to Kids and Kindie Rocks
"It's like Hollywood authors writing children's books." — Liz Rosenberg, The Toy Box

It's no surprise that the powerful tween market is ruling choices in kids' music, too.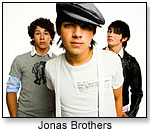 As of Aug. 31, the top-10 best-selling children's albums on Amazon.com included the tween-targeted "Kidz Bop 16," featuring pop tunes such as Black Eyed Peas' "Boom Boom Pow" and Britney Spears' "Circus" sung by children, as well as "Hannah Montana: The Movie" album and the soundtrack from "The Wizards of Waverly Place."

When TDmonthly Magazine spoke with Wal-mart in early summer, the retailer was expecting significant business from the fourth Jonas Brothers album, "Lines, Vines and Trying Times," right before its June 16 debut, in conjunction with the beginning of the trio's latest tour.

The tween sensation's newest album expands on their pop rock sound, including influences from classic rockers and different genres, according to Disney Music Group.

KIDS GET ROCKIN'

Indie rock, or more accurately, kindie — independent rock for kids — is keeping the beat for artist Justin Roberts. His "Meltdown" and "Pop Fly" albums "are flying out of here," Owner Liz Rosenberg of The Toy Box told TDmonthly of sales at her Amherst, Mass., store.

Rosenberg believes there's a thriving youth fan base for good children's music. She also mentioned the Nields sisters, who wrote and recorded so much material they put out a double album, "Rock All Day, Rock All Night," with respective discs to get kids up and going, and then soothe with slower, lullaby tunes.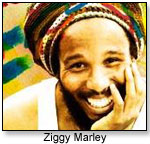 BANDS JUMP GENERATIONS

Some well-known names that have traditionally catered to music for adults — Barenaked Ladies, They Might Be Giants and Ziggy Marley — are crossing over into the youth market.

"It's like Hollywood authors writing children's books," Rosenberg said.

"Snacktime" is the first collection of original children's songs from Barenaked Ladies, who are known for bouncy, fun and catchy songs.

"Our collective kids now outnumber the band more than two to one," said vocalist and guitarist Ed Robertson in a press release. "We set out to make a record that would be entertaining for them ... not strictly a children's record, but a record that children would really enjoy."

They Might Be Giants became popular with young adults, and now the group is becoming popular with those fans' kids.

"Here Comes Science" follows They Might Be Giants' other two children's albums, "Here Comes the 123s" and "Here Comes the ABCs."

And Ziggy Marley, son of legendary singer Bob Marley, has a new album called "Family Time," which is a collaboration of songs written and performed by members of his own family, as well as famous musicians and actors.

See more on the albums mentioned below:







The Jonas Brothers power-pop trio has released its newest album for tweens and teens, following a year of being omnipresent in concerts, movie soundtracks and web downloads. According to Disney, Jonas Brothers have sold a combined 8.1 million albums. Launch date: June 16, 2009.

.

AD
---






The album relates true experiences of baseball success and failure as well as other fun and funny stories. This is the sixth CD from Justin Roberts and the Not Ready for Naptime Players. Indie rock for kids, this "kindie" album tells 11 tales of distracted outfielders and magnificent imaginations. It won the Parents' Choice and NAPPA Gold Award. Launch date: 2008.

.

AD
---






What used to be known as children's music gets a new genre-bending twist with Justin Roberts' alternative rock release, Meltdown! The CD features 13 original songs exploring kid and family life, lushly enhanced by complex songwriting, arrangements and "wall of sound" production. Justin's warm voice, witty lyrics and infectious melodies will leave the kids screaming for more.

.

AD
---






Sisters Nerissa and Katryna Nields run a 0 to 5 years music class, playing with the kids and playing for the kids. This album includes 33 kid-tested songs. The first disc is uptempo to get kids going, perfect for dancing, car trips and even making dinner together. The second disc is a slower, relaxing collection to play before bedtime.

.

AD
---






Four-time Grammy winner Ziggy Marley creates an all-ages compilation of original tunes and a few covers. The reggae songs are full of themes of love, responsibility, unity, freedom and fun. It features several of Marley's family, as well as friends Paul Simon, Willie Nelson, Laurie Berkner and Jamie Lee Curtis. Proceeds benefit Chepstowe Basic School in Port Antonio, Jamaica. Launch date: May 2009.

.

AD
---






.

AD
---






Full of hit songs sung by kids, for kids, this 16-track album features pop favorites including The Fray's "You Found Me," T.I. and Rihanna's "Live Your Life" and Miley Cyrus' "The Climb." Launch date: 2009.

.

AD
---
THIS BANNER IS AN AD:
---
---