Toy Fair Honored 56th in Gold 100 Ranking. September 29, 2009 — The Toy Industry Association and American International Toy Fair were honored at Trade Show Executive Magazine's "Gold 100" awards recognizing the largest U.S. trade shows last week. In just a year, Toy Fair, which attracted more than 1,100 exhibitors and in excess of 10,000 retail buyers in February 2009, improved from 64th on the list to 56th.
Kmart Launches Fab 15 Holiday Toy List. September 29, 2009 — Joining the slew of holiday toy lists released and yet to come, Kmart's Fab 15 toy list for this holiday season — a first for the mass retailer — includes the following items: Hasbro's Baby Alive Whoopsie Doo, Spin Master's Bakugan 7-in-1 Maxus Dragnoid, Spin Master's ChixOs Design-A-Luxury Loft, Nickelodeon's Dora Loves Puppy (Kmart exclusive), Fisher-Price's Handy Manny Repair Shop, Mattel's Holiday Barbie, Fisher-Price's Laugh & Learn Learning Farm, Hasbro's Littlest Pet Shop Adoption Center, Spin Master's Liv Dolls (see video), MGA Entertainment's Moxie Artitude Airbrush Gallery, Hasbro's Nerf n Strike Raider, Spin Master's Paperoni Deluxe Studio (see video), Fisher-Price's Sesame Street Elmo Tickle Hands, Hasbro's Transformers Bumblebee Helmet, and Fisher-Price's TRIO King's Castle, the LA Times reported.
Wal-Mart Canada Begins Holiday Toy Price Cuts. September 25, 2009 — Beginning Friday, Wal-Mart Canada is reducing the prices of select brand-name toys, including Bratz, Mega Bloks and Transformers, to $10 — just the beginning of price cuts that will take place weekly up until Christmas. The retailer is reducing prices on Christmas toys earlier this year than ever before to appeal to the more cautious and selective consumer, according to a press release.
KB Toys Founder Auctions Antique Toys. September 25, 2009 — Donald Kaufman, founder of KB Toys, is selling his collection of antique toy cars, airplanes, fire engines and other vehicles in auctions Friday and Saturday in Vineland, N.J., the Associated Press reported. The collectibles date back as far as the early 1900s. Half of the collection was auctioned back in March, and attracted $4 million in bids from worldwide toy collectors.
Brawlers and Princesses Make Toys "R" Us' Holiday Toy List. September 24, 2009 — The 36 items on Toys "R" Us' 2009 Hot Holiday Toy List include Spin Master's Bakugan Battle Brawlers, Mattel's Disney Princess Tiana doll, Disney-Pixar Toy Story Action Figures from Thinkway, Fisher-Price's Little Mommy Baby Ah-Choo, Mattel's Mindflex, Nintendo's Wii Sports Resort, a LEGO Star Wars set, and many other licensed and interactive toys, according to a press release.
Big Lots Recalls Bunk Beds. September 23, 2009 — The U.S. Consumer Product Safety Commission, in cooperation with Big Lots Stores, Inc., has announced a voluntary recall of about 20,000 Wooden Bunk Beds because the support slats and railings can break. There have been four reports of minor injuries. The bunk beds were sold at Big Lots stores from May 2008 through February 2009. Customers are urged to return the defective pieces and receive a repair kit for free.
Hasbro to Increase Market Share in Russia. September 23, 2009 — Hasbro opened a representative office in Russia Wednesday as part of its plan to expand its branding and presence in the Eastern Europe toy market. Reuters reported that the No. 2 toy manufacturer in the world, behind Mattel, currently holds about a 3-percent share of the Russian toy market — a $1.5 billion industry.
Comic Artist Heirs Challenge Marvel Copyrights. September 21, 2009 — Heirs to Jack Kirby, the comic book artist who created characters and storylines for Marvel properties including "Fantastic Four" and "X-Men," filed 45 notices of copyright termination last week in an attempt to take back control of certain copyrights from Marvel, Disney, Sony, 20th Century Fox and other companies beginning in 2014. The New York Times reported that Marvel's rights agreements are fairly complex, including film rights scattered among Sony, Paramount and Fox, and could make it difficult for Disney to capitalize on some properties.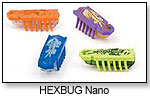 HEXBUG Family Gets Bigger in a Little Way. September 18, 2009 — Innovation First is breeding more bugs for its popular HEXBUG line. The company will soon launch the Nano, which, from the looks of a YouTube video, is a very fast little 12-legged creature that scurries without ceasing. See which HEXBUGs recently won a TDmonthly award.
Fisher-Price Sees More Job Cuts. September 17, 2009 — Mattel announcing Thursday it is eliminating about 20 positions at its Fisher-Price division in East Aurora, N.Y., following 70 job cuts for the unit last November. Business First reported that Mattel is eliminating fewer than 80 jobs at its company across the board due to layoffs, retirement, attrition and loss of positions amid restructuring.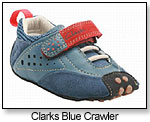 Clarks Kids' Shoes Recalled for Choking Hazard. September 17, 2009 — The U.S. Consumer Product Safety Commission, in cooperation with C & J Clark America Inc., has announced a voluntary recall of about 2,000 Children's Shoes due to rubber pieces that can come off and pose a choking hazard. There have been no injuries reported, although there have been six incidents of pieces detaching in the UK. The recall affects Crawlers and Hazy Daze shoe styles which were sold at Clarks stores across the country from February through July 2009 for $35 to $40.
TIA adds new categories and website for 2010 TOTY Awards. September 16, 2009 — This year's 2010 edition of the Toy Industry Association's Toy of the Year (TOTY) Awards will change to treat Infant Toy of the Year and Preschool Toy of the Year as separate categories, bringing the total number of distinct product category awards to 12, according to the Toy Industry Association. In the fall, TIA will also introduce a new website to highlight the TOTY 2010-nominated products. Each nominee that is selected for the TOTY ballot will be featured on a website custom-designed by TIA to highlight the products in each of the twelve categories, in time for the 2009 holiday shopping season.

Safety and Legislative Updates Scheduled During TIA's Fall Toy Preview. September 16, 2009 — According to this press release from TIA, a complimentary TIA Safety and Legislative Update will be held during Fall Toy Preview at the Dallas Market Center. Members of the TIA Government Affairs team will share the latest news on pending state and federal legislation impacting the toy industry as well as efforts which are underway to advance the harmonization of toy safety standards around the world. A key focus of the presentation will be how the TSCP helps companies meet CPSC and CPSIA requirements.

Thousands of Chinese Toy Companies Close As Recession Lowers Demand. September 16, 2009 — Over 4,000 Chinese toy companies closed last year as the global recession cut demand and some countries tightened safety standards. According to the official Xinhua News Agency, Toy exports rose 1.8 percent in 2008, 18.5 percentage points less than the gain in 2007. The combination of the country's exporting collapse and economic slowdown have cost the jobs of 20 million migrant workers, Bloomberg reports.

Toys "R" Us Announces Plans to Open 80 Temporary Stores to Capture Holiday Sales. September 15, 2009 — Toys "R" Us, Inc. the largest U.S. toy-store chain, announced plans to open more than 80 temporary locations across the country starting in October. The Holiday Express "pop-up" stores will open in malls and shopping centers on short-term leases, along with more than 260 temporary stores within Babies "R" Us locations, Bloomberg reports.

Kmart Unveils New "Dora" Toys. September 15, 2009 — In a press release, Kmart and Nickelodeon/Viacom Consumer Products announced the launch of "Dora Loves Puppy" - an exclusive apparel, toy and specialty goods line designed around top-rated preschool series, Dora the Explorer. Available exclusively at Kmart stores nationwide and at www.kmart.com beginning today, "Dora Loves Puppy" takes kids on a new adventure with Dora and her canine companion Perrito, and opens up a brand-new personalized online experience at www.dorapuppy.com. The product launch follows the storyline of Dora's adoption of her new pet.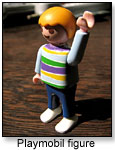 Playmobil Teacher Grant Program Will Award 22 Prize. September 15, 2009 — Playmobil launched a grant program to reward teachers' creativity with cash and free product for their classrooms. Until November 15, Playmobil encourages kindergarten through third grade teachers to submit creative lesson plans that use Playmobil toys to help teach a lesson in any subject. Entries to the Playmobil Grant Program can be mailed in or emailed. Visit the main page of the Playmobil USA Web site to download a PDF with the complete rules and regulations for this creativity in the classroom grant program. Playmobil will award 22 prizes made up of a combination of cash prizes and toys for classrooms, according to Examiner.com.

Maker of FeltTales Acquires WJ Fantasy. September 10, 2009 — Babalu Inc., maker of an extensive line of FeltTales play boards, has purchased WJ Fantasy of Bridgeport, Conn., a company that has produced toys, books, calendars and nesting blocks for over 25 years. "The prospect for marrying the company's deep background with our product development and packaging team to bring a new look to tried-and-true product is exciting," Blair Everett, owner and manager of Babalu, said in a press release.

Toys "R" Us Announces Video Game Trade-ins. September 10, 2009 — Toys "R" Us stores around the country are now accepting used video games in exchange for store credit. According to a press release, customers can bring their video games in their original cases to guest services, where the trade-in amount will be determined and shoppers are then issued a gift card at Toys "R" Us, Babies "R" Us or the retailers' online toy store. See "Old Games See New Competition" for background on the used video game market at stores GameStop, Best Buy, Toys "R" Us and Wal-Mart.
Archaeologists Discover Stone Age Toys. September 10, 2009 — Nearly 2,000 statues of people and animals fashioned from stone and clay have been discovered in the "oldest known town," Catalhoyuk in Turkey, within the last several decades, with a recent batch uncovered just this month. The Daily Mail reported that although researchers in the 1960s claimed some of the figures might be goddesses, scientists now believe the statues, which were apparently used daily and discarded in the trash in the crowded town that came to life around 7,000 BC, are likely to have been teaching toys.
Wal-Mart Aims to Take Out Toys "R" Us. September 9, 2009 — That's one goal of the mega-retailer's new Project Impact, according to retail consultant Burt Flickinger III, who pointed out that Wal-Mart has already contributed to the demise of four of the nation's top five toy retailers. Project Impact is not only about beating the competition inventory-wise, which includes significant changes in the clothing and craft departments, but also providing cleaner stores with wider aisles and a more intuitive layout, Time reported. Wal-Mart has launched 52 new Supercenters since the beginning of February and is preparing to remodel about 70 percent of its U.S. stores in the next five years.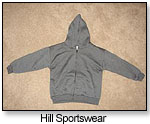 CPSC Fines Companies $610,000 for Drawstring Violations. September 8, 2009 — The U.S. Consumer Product Safety Commission has announced civil penalties in the following amounts for these companies, for failure to report their sale of hooded sweatshirts or jackets with drawstrings at the neck: Kohl's Department Stores, $425,000; Hill Sportswear, $100,000; and Maran Inc. and K.S. Trading Corp., $85,000.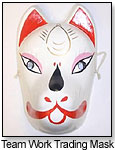 Team Work Trading Recalls Kids' Masks and Pendants. September 8, 2009 — The U.S. Consumer Product Safety Commission, in cooperation with Team Work Trading, has announced a voluntary recall of about 1,400 Children's Animal Masks and Pendants because the products contain high levels of lead. The cat mask and four pendant designs retailed at gift and modeling stores, as well as at the Team Work Trading store, from November 2008 through March 2009 for $4 to $8.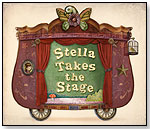 Stella Takes the Stage With Spin Master. September 8, 2009 — Little Airplane Productions and Spin Master Entertainment are co-launching a new, animated preschool series next year called "Stella Takes the Stage," in which a little girl shares life events through a continuously changing paper stage. The show will utilize Theatre Arts Animation, a new visual style created by Little Airplane Productions, and is built on the concept of self-knowledge, according to a press release.
Strong Museum Acquires Historic Arcade Collection. September 8, 2009 — The National Center for the History of Electronic Games™ at Rochester, N.Y.'s Strong National Museum of Play® has acquired The Videotopia Collection of 114 vintage arcade machines from the Electronics Conservancy, according to a press release. The hands-on Videotopia exhibit, which has drawn tens of thousands of visitors at the museum since its debut in May, will run through Jan. 3, 2010. "Just as filmmakers watch prints of classic films rather than colorized versions on television and painters travel great distances to be able to see the brush strokes of the great masters rather than merely looking at copies in books, the game artists of the future will find this collection an invaluable resource," said Keith Feinstein, president of the Electronics Conservancy.
CPSC Supports Obama's Back-to-School Campaign. September 8, 2009 — In conjunction with President Barack Obama's back-to-school campaign that began Tuesday, CPSC Chairman Inez Tenenbaum spoke to students and teachers at Rosewood Elementary School in Columbia, S.C., also releasing the Commission's Back to School Safety Checklist. The list details potential hazards and warnings for parents related to playgrounds, bicycle helmets, soccer goals, drawstrings on apparel, and general product recalls, as outlined in a press release.
Overseas Safety Compliance Biggest Challenge for China Toy Suppliers. September 7, 2009 — Forty-seven percent of China toy and game manufacturers surveyed for Global Sources' China Sourcing Report: Toys & Games said stricter compliance regulations overseas are their greatest challenge over the next year, ahead of price competition and heightened raw materials costs. Half of the suppliers will focus primarily on the E.U. market during that timeframe, and close to one-third expect to increase exports to the United States. Despite the recession and expensive testing mandates, the majority of suppliers are increasing their R&D investment to prepare for market recovery.
Toys "R" Us Buys KB Toys, Doubles 2Q Profit. September 4, 2009 — Toys "R" Us closed Thursday on ownership of the KB Toys website, trademark and logos, completing a $2.1 million purchase made by Toys "R" Us subsidiary CE Stores LLC at auction in August, Reuters reported. According to the Associated Press, Toys "R" Us' net income came in at $27 million for the second quarter, more than doubling profit from the same time last year, largely due to better margins and some cost cutting.
CPSC Preps for 3rd U.S.-China Safety Summit. September 4, 2009 — The 3rd Biennial United States-China Consumer Product Safety Summit, scheduled for October 21-26 in Wuxi, Jinhua and Beijing, China, will focus on cooperation between Chinese manufacturers and U.S. importers for effective prevention and detection of safety hazards, as well as coverage of regulatory tools as follow-up to U.S. safety and recall requirements discussed in 2007. Specific categories up for discussion include toys, lead in children's items, lighters and fireworks, plus an entire day devoted to issues regarding all-terrain vehicles. Information on stakeholder participation is available on the CPSC website.
McFarlane to Produce "Prince of Persia" Action Figures. September 3, 2009 — Disney's "Prince of Persia: The Sands of Time" film, slated for release Memorial Day weekend 2010, will be supported in the toy market by 4" and 6" action figures and movie-themed sets from McFarlane Toys, according to ICV2.com.
Mattel Under Scrutiny for Gifts Given to Police in MGA Investigation. September 3, 2009 — Mattel's security chief, Richard DeAnda, must testify this month regarding gifts presented to Canadian police who were looking into Mattel's claims that MGA Entertainment stole trade secrets, and to answer MGA's accusations that the toymaker has also given gifts to other officials. Reuters reported that Canadian authorities did not opt for a case against a former Mattel employee who left the company to work at MGA Canada. Other employees who used to work for Mattel and transferred to MGA Mexico are under prosecution in Mexico.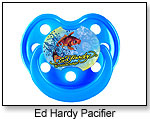 Ed Hardy to Launch Baby Line at ABC Kids. September 3, 2009 — The Ed Hardy fashion brand by Christian Audigier is expanding this fall to include pacifiers, bibs and bottles sporting the line's distinctive designs often seen on celebrities, including Madonna, Snoop Dog and Britney Spears. According to a press release, the "funky baby hardware" will debut at the ABC Kids Expo in Las Vegas Sept. 13-16, at booth 3514.

Pole-Dancing Doll Heats Up Online Polls. September 3, 2009 — The jury is out on whether photos released of a doll that comes with a stripper pole stand complete with music and movement is real or just a hoax. It's become a hot topic among parents and bloggers since a picture was posted Aug. 30 on Gizmodo.com, whose writer suggests the doll is from Asia, according to the New York Daily News.
Bakugan Brawls in Chicago This Weekend. September 2, 2009 — Chicago's Orland Square Mall will be home to a "Bakugan Ultimate Battle Tour" this Saturday and Sunday for kids to train, practice and compete with Spin Master Toys' popular Bakugan Battle Brawlers trading cards and action figure games. According to a press release, the organizers are anticipating thousands of children in attendance.
Parents Don't Want PVC Going Back to School. September 2, 2009 — The Center for Health, Environment & Justice has partnered with MomsRising in a campaign urging retailers to remove PVC-containing school supplies from store shelves — an effort that has attracted petitions from more than 10,000 parents, according to a press release. The announcement points out that while phthalates, the majority of which occur in PVC along with other toxic chemicals, are now regulated for children's toys, many are still present in lunch boxes, notebooks and other supplies children use daily at school. CHEJ's Back-to-School Guide to PVC-Free School Supplies gives guidelines for avoiding PVC — in products that display the three-arrow recycling symbol with the No. 3, for example — along with tips for selecting everything from art supplies to food wrap, and an extensive list of PVC-free suppliers.
"Britain's Got Talent" Star Named Toys for Tots Ambassador. September 1, 2009 — Eight-year-old singer Connie Talbot, a finalist on the "Britain's Got Talent" show, will represent the Marine Corp.'s Toys for Tots charitable toy-drive campaign for 2009. As child ambassador for the non-profit, Talbot has already announced plans to donate part of the profits from her upcoming holiday album to the program, according to a press release.
Analyst: Hasbro-Disovery Deal Affected by Marvel Acquisition. August 31, 2009 — In April, Hasbro announced a deal with Discovery Communications that will debut branded children's programming in 2010 via a television network and website. Analyst Tim Condor of Wells Fargo believes the agreement is now not so likely to include Marvel shows, since Disney may use that content through its own programming, the Associated Press reported. Hasbro has a contract with Marvel until 2017.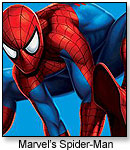 Disney Inks Deal to Buy Marvel. August 31, 2009 — The Walt Disney Company and Marvel Entertainment have reached agreement for Disney to purchase the company of superheroes in a stock and cash deal. According to a press release, the transaction is worth about $4 billion based on the closing price of Disney stock last week. Ike Perlmutter, chief executive officer of Marvel, will be in charge of Marvel's properties now under the Disney umbrella — a cast of 5,000 characters including well-known favorites Spider-Man, Iron Man and Fantastic Four.