---
Toys in the News: 7-30-10
SUBMIT your news to TDmonthly.
See previous toy industry news.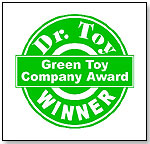 Dr. Toy Announces Best Green Product Award Winners. July 30, 2010 — Stevanne Auerbach, PhD, known as Dr. Toy, has revealed the winners of the fourth annual Dr. Toy Best Green Product Awards. The awards aim to recognize innovative, environmentally conscious children's products and companies. The top honor of Best Green Company went to Maple Landmark Woodcraft, while other winners include ALEX and Wild Creations. A complete list of recipients can be viewed at DrToy.com.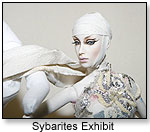 Strange Sybarites Strike a Pose at Paris's Doll Museum: A Q&A (ArtInfo.com). July 30, 2010 — The Musée de la Poupée (Doll Museum) in Paris … is currently hosting an exhibition of a contemporary line of dolls, the Sybarites — openly sexualized figures in daring outfits — alongside 18th- and 19th-century fashion dolls from the museum's collection.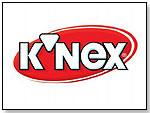 The 2011 K'NEXpert Search – Your Child Could Win a $10,000 Savings Bond for College! (ToyXplosion). July 30, 2010 — K'NEX announced today The 2011 K'NEXpert Search! It invited young builders to design a creative, original model, made entirely from K'NEX parts.

Educational Microbiology Video Game Has Hardcore Gaming Appeal. July 30, 2010 — Wake Forest University researchers, middle-schoolers and software developers have produced an educational microbiology video game that has been played more than one million times within 10 days of its release. Ranked in the top 100 best games of all time out of more than 30,000 games on the free gaming site Kongregate.com, CellCraft has appealed to moderate and hardcore gamers in addition to its target audience. CellCraft was tested at schools in Winston-Salem and students who played an early version of CellCraft for 30 minutes showed statistically significant improvement on a cellular biology quiz, while enjoying the lesson and sparking greater interest in the sciences. Funded in 2009 by a Young Innovator Award from the John D. and Catherine T. MacArthur Foundation, CellCraft is available for free at www.cellcraftgame.com, and will include a free downloadable teacher's packet and a printable lab worksheet for classroom use this fall.

Global Sesame Street Content Hits Amazon VOD (Kidscreen). July 30, 2010 — Sesame Street is making free episodes of original international content available to US viewers exclusively on Amazon Video On Demand.

Gamepad Case Prototype Developed for iPhone Gaming. July 30, 2010 — Australian firm CPDESIGN has created a prototype for an iPhone gaming case. The gPod is a be-buttoned case into which you slide the iPhone, featuring a directional pad and four control buttons, as well as select, start and a pair of shoulder-buttons. The gPod prototype is compatible with the first-generation iPhone only and games would have to be written to use buttons, rather than touchscreen technology, according to Wired Magazine.

Hyperion, ABC Family Release Enhanced "Secret Life" eBook. July 30, 2010 — Hyperion and ABC Family have partnered to produce the first enhanced eBook based on a television series. Ten two-minute Video clips from ABC Family's The Secret Life of the American Teenager and text from Hyperion's book, "The Secret Diary of Ashley Juergens", have been merged to create an enhanced eBook available on Apple's iBookstore for $12.99. The enhanced eBook features the full text of "The Secret Diary of Ashley Juergens" in ePub format as well as video providing a first-person perspective on the experiences Ashley writes about in her journal, according to Kidscreen.

Sears Opens Now + Here Destination for Teens (License! Global). July 30, 2010 — Now + Here, a new clothing destination featuring exclusive teen-driven brands, is launching at Sears stores in time for the back-to-school shopping season.

Sony, Warner Bros. Enter Virtual Goods Market. July 30, 2010 — Game producers Sony Corp. and Warner Bros. have begun dropping subscription fees and making their products free to play in an attempt to capitalize on the sale of virtual goods to online video game players. The video games divisions at Sony and Warner Bros. have taken the lead from publishers in Asia who made a practice of charging players for virtual goods (such as weapons or outfits) on free services, and are shifting from charging a $15 monthly subscription to offering the online games for free to those players who want to purchase virtual goods a la carte. Sony Corp.'s "Everquest II" and Warner Bros. "Lord of the Rings Online" will both be offered for free, allowing players to upgrade characters for a minimal per item fee. U.S. games companies are largely dependent on software sales and subscription fees for high-end games, which can cost upwards of tens of millions of dollars to produce as opposed to free social games that currently charge for virtual goods. Free games may not require purchases of virtual goods, however, 10 percent of players of free games end up buying items for an average of $28 a month, according to The Wall Street Journal.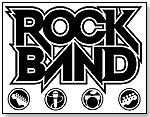 Harmonix, MTV Games Release Downloadable Singles for Rock Band. July 30, 2010 — Harmonix and MTV Games have announced the addition of downloadable content (DLC) for Rock Band on Microsoft Xbox 360, Sony PlayStation 3 and Nintendo Wii. Rock Band DLC additions for Xbox 360, PlayStation 3 system and Wii include the debut of catalogs from six artists, as well as the addition of original master recordings of tracks to some artists' current Rock Band catalogs. The singles will be available for purchase beginning August 3 in the Rock Band Music Store at $1.99 per track, according to a press release.


Amulet Schedules Massive First Printing of Wimpy Kid #5. July 29, 2010 — Amulet Books has announced the first print run of five million copies for the fifth book in Jeff Kinney's bestselling Diary of a Wimpy Kid series, "The Ugly Truth." The latest installment will be released by Amulet imprint Abrams Books on November 9, with the largest first printing for the series to date. Amulet is also set to release a box set of books one through four in September, and a second Diary of a Wimpy Kid feature film (Rodrick Rules) is scheduled for release on March 25, 2011.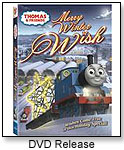 Lionsgate and HIT Roll Out Thomas & Friends CG Holiday Special. July 29, 2010 — Lionsgate and HIT Entertainment will release a DVD special, "Thomas & Friends: Merry Winter Wish" this October. The holiday-themed DVD features CG animation, interactive dialogue and educational storylines, according to a press release.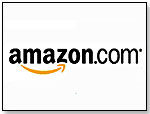 Amazon Fulfillment Lifts Annual Holiday Restrictions for Toys & Games. July 29, 2010 — Amazon.com has removed holiday season order fulfillment restrictions for third-party sellers whose accounts are in good standing. Fulfillment by Amazon (FBA) is a fulfillment service Amazon.com provides to third-party sellers, processing buyer payments and shipping orders on behalf of sellers, as well as sending payment and shipping notifications. According to AuctionBytes.com, Amazon had restricted third-party sales in the Toys & Games category to pre-approved sellers during the holiday shopping season since 2006. Sellers were notified of the lift on holiday season sales for FBA users in an email message.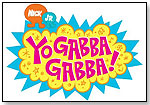 Yo Gabba Gabba! Steps into Vans Footwear (Kidscreen). July 29, 2010 — W!ldbrain Entertainment has closed a deal with footwear and apparel company Vans to produce a Yo Gabba Gabba! shoe collection for kids in time for the 2010 holiday season.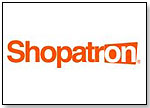 Shopatron Reports Sales Increases for Second Quarter. July 29, 2010 — California-based eCommerce provider Shopatron has announced an average increase of 15 percent for same-stores sales across all client stores in the second quarter 2010, compared to the same period last year. Sales for outdoor sporting goods merchants, pet and equine stores, and in the music category all saw an increase of 27 percent during the same period. Shopatron reported apparel sales increased by 29 percent and home furnishings by 19 percent, while sales for the juvenile industry saw an average increase of 20 percent for Q2. Shopatron provides eCommerce solutions for 800 manufacturers and 12,000 retail partners across 35 industries at ecommerce.shopatron.com.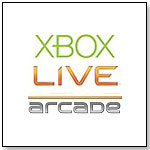 XBLA: $46 Million Revenue Since Beginning Of 2010 (GameFocus). July 29, 2010 — According to an estimate report released by Forecasting & Analyzing Digital Entertainment (FADE), Xbox Live Arcade games have brought around $46 million to Microsoft since the beginning of the year.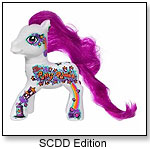 My Little Pony Collectible Debuts at Comic Con. July 29, 2010 — Hasbro released an exclusive My Little Pony collectible at San Diego Comic Con 2010. The figure dons a pink mane, graffiti-inspired designs and the words "Pony Power" along its side. The item launched exclusively at Comic Con and is available for purchase at Hasbro Toy Shop for $14.99, according to ToyXplosion.com.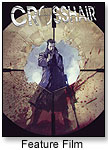 Mandeville and Top Cow to Produce "Crosshair" Film. July 28, 2010 — Mandeville Films has announced it will produce a feature film based on the Top Cow Productions comic book "Crosshair." The two firms began negotiations at San Diego's Comic-Con International and signed a deal for the project over the Comic-Con weekend, according to a press release.


Slinky, Etch-A-Sketch Compete in Classic Toy Contest. July 28, 2010 — The classic toy rivalry between Slinky and Etch-A-Sketch has been revived in an online contest where fans determine which is the favorite classic toy of all time. The toy makers, Ohio Art Company and POOF-Slinky, have launched the online "Slinky vs. Etch-A-Sketch" competition in honor of the 2010 landmark anniversaries for each product - Etch-A-Sketch turns 50, while Slinky celebrates 65 years. Fans can cast votes and compete for cash and other prizes at www.SlinkyVsEtchASketch.com through October 31, 2010.

S. Korean Students Armed with GPS Devices to Combat Crimes. July 28, 2010 — South Korea will begin supplying elementary schoolchildren with GPS-embedded beepers to warn police of dangers and activate surveillance cameras in response to a recent barrage of brutal attacks against minors. The South Korean Ministry of Public Administration and Security will begin a field test this October with 1,200 students carrying matchbox-sized beepers fitted with GPS technology that can activate any nearby cameras and alert parents and police via mobile phone. The government will consider adopting the system nationwide after the test run in Anyang City is completed, according to PhysOrg.com.


LEGO Group Taps Dire Wolf Digital for LEGO Universe TCG. July 28, 2010 — The LEGO Group and Dire Wolf Digital have entered a licensing agreement for the production of a trading card game (TCG) and various digital products based on the highly anticipated fall release of the LEGO Universe massively-multiplayer online game (MMOG). The Denver-based Dire Wolf Digital specializes in the design and development of digital collectibles as well as trading card and miniatures games. The LEGO Universe TCG is slated for a 2011 launch, according to a press release.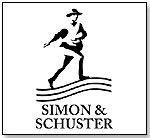 Simon & Schuster Rolls Out U-Ventures iPhone App. July 28, 2010 — Simon & Schuster Children's Publishing has released its iPhone application "U-Ventures: Return to the Cave of Time." The app is the first in a series of three "U-Ventures" programs based on Edward Packard's "Choose Your Own Adventure" book series. Each application will retail for $3.99 on iTunes and will be available for the iPhone, iPad and iPod Touch, according to a press release.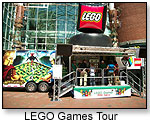 Denver Pavilions to Host LEGO Games 2010 Mobile Tour. July 28, 2010 — The LEGO Games 2010 Tour will make its only stop in Colorado at the Denver Pavilions, August 20 to 22. The LEGO Games mobile summer tour gives children and their families the opportunity to play life-sized versions of LEGO board games, compete onstage for prizes and guess the number of bricks in the giant LEGO Minotaur model for a chance to win a trip to LEGOLAND California. LEGO Games will also debut the world's first constructible board games during the summer-long tour.

CollectiblesToday.com Re-Launches Across Multiple Sites. July 28, 2010 — The Bradford Group has re-launched the CollectiblesToday.com website in order to provide a more user-friendly shopping experience for dolls, die-cast, figurines, and other high-quality collectibles. Jewelry, apparel, holiday decor, novelties and licensed products from Collectibles Today will be featured on BradfordExchange.com. Collectible lifelike dolls, cultural dolls and Disney Princess dolls previously found on Collectibles Today website now have separate store located at AshtonDrake.com; while NASCAR diecast cars, Precious Moments figurines and other exclusive collectibles distributed through the Hamilton Collection are now available online at both BradfordExchange.com and HamiltonCollection.com. Canadian customers can also log on to bradfordexchange.ca for exclusive products such as hockey collectibles.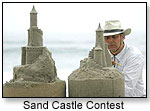 SillyBandz to Sponsor NJ Sand Castle Contest. July 27, 2010 — BCP Imports LLC, maker of Silly Bandz, is sponsoring the 24th Annual New Jersey Sand Castle Contest. More than 10,000 sand sculptors and enthusiasts will participate in the free event on Wednesday, July 28. Attendees will be able to collect sea creature Silly Bandz and participate in Silly Bandz-sponsored dance contests at Belmar Beach.

Retailers Face Higher Freight Rates, Cargo Capacity Shortages. July 27, 2010 — Retailers and suppliers alike have been facing higher prices and capacity shortages for freight, which has led to the late delivery of merchandise shipments and loss of potential sales during a weak sales period when consumer confidence is waning. Retail stores have been hit hard with shipping problems since the spring of 2009, according to The New York Times. The demand for inventory declined and more than 11 percent of the global shipping fleet sat idle, while ocean carriers began traveling at slower and more fuel-efficient speeds and the production of shipping containers halted. Shipping rates for most carriers have increased two to three times since last year, which for some are the highest rates in five years.

CPSC Requests Comment on 100 ppm Lead Limit. July 27, 2010 — As of August 11, 2011, the Consumer Product Safety Improvement Act (CPSIA) will state that children's products may not contain more than 100 parts per million of lead, unless the Consumer Product Safety Commission rules upon analysis that it is "not technologically feasible." The ruling will be added to Section 101a of the act, according to the CPSC website.


Pope Benedict XVI Authors Children's Book. July 27, 2010 — Pope Benedict XVI has written a children's book on the story of the 12 apostles and St. Paul entitled "The Friends of Jesus." "Gli Amici di Gesù" is published by Piccola Casa Editrice and features illustrations by Italian artist Franco Vignazia, as well as passages from the pope's Wednesday general audiences among its 48 pages. The Guardian reports that while the book is currently only in Italian, Spanish and English versions will be offered within the year.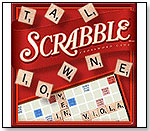 2010 National SCRABBLE Championship Heads to Dallas. July 27, 2010 — The 2010 National SCRABBLE Championship will commence August 7th at the Hotel InterContinental Dallas, where more than 400 wordsmiths from 42 states and four countries will compete for the grand prize of $10,000. Presented by the North American SCRABBLE Players Association (NASPA), the championship is a 'no elimination' marathon of 31 games played by each competitor over the course of four and a half days. NASPA will have live online coverage of the event August 7 through 11 on their website at www.scrabbleplayers.org.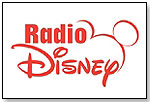 Radio Disney Launches Phineas and Ferb and Zhu Zhu Pets Sweepstakes. July 27, 2010 — Radio Disney's "Get Animated with Phineas and Ferb and Build Your Own Vacation!" contest invites listeners to enter for a chance to win a grand prize valued at $10,000. The contest winner will be featured as an animated character in an episode of Disney's Phineas and Ferb, awarded a custom dream vacation, and receive a set of 20 Zhu Zhu Pets and play sets. The contest is sponsored by Zhu Zhu Pets and begins August 1, according to Kidscreen.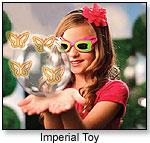 Imperial Toy Moves Distribution Hub. July 26, 2010 — Los Angeles-based Imperial Toy LLC is moving its Memphis-area operations to a new facility in Southaven. Imperial Toy produces 3-D blowing bubbles and novelty toys, as well as licensed products for popular brands such as SpongeBob SquarePants and Dora the Explorer. The company currently leases two buildings in Memphis that cover 240,000 square feet and has signed a lease at Southaven Distribution Center Building Two for a 312,000-square foot facility to consolidate operations, according to the Memphis Business Journal.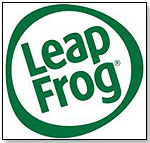 LeapFrog Q2 Sales Up 26%. July 26, 2010 — LeapFrog Enterprises, Inc. announced positive financial results for the second quarter of 2010 and is poised to continue its strong performance through the end of the year. In comparison with results for the second quarter of 2009, net sales for the company were up 26 percent overall to $62.4 million, largely attributed to sales of Leapster Explorer and the Scout line of toys as well as by broader retail distribution. Sales increased by 26 percent to $48.7 million in the U.S., and 29 percent internationally to $13.7 million for the quarter. Retail point-of-sale (POS) dollars were up 5 percent domestically, as well. Operating loss for the quarter improved by $10 million, or 33 percent. The company has projected a strong financial outlook for the remainder of the year, with an increase in net sales by 15 to 20 percent for the third quarter of 2010 as well as for the full year.



Rihanna to star in Universal's "Battleship" (Variety). July 26, 2010 — Rihanna will make her feature film debut in Universal's "Battleship" alongside Alexander Skarsgard and Taylor Kitsch.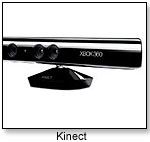 Kinect for Xbox 360 Pre-order Sales No. 1 at Toys'R'Us (Punch Jump). July 26, 2010 — Advanced sales for Microsoft Corp.'s Kinect for Xbox 360 ranked as the top-selling game product at Toys R Us Inc.'s online division amid high demand.

Hasbro Beefs Up NERF Arsenal. July 26, 2010 — Hasbro Inc.'s NERF brand is staying ahead of the arms race after 41 years. The action sports brand is appealing to an audience of boys raised on video games by delivering product lines based on assault weapons and tactical play, as well as offering NERF N-Strike video games published by Electronic Arts for the Wii. The popular N-Strike line was introduced in 2004 and, while overall sales in boy's products for Q2 has fallen 34 percent from last year's figures, Hasbro has capitalized on the theatrical releases of Transformers and G.I. Joe in 2009 - marked by NERF sales growth at a 30 percent compounded annual rate for the past four years. According to BusinessWeek, the latest NERF weapon - The Stampede - will hit retail shelves in the U.S. in early September.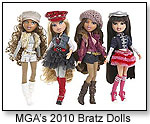 New Bratz Dolls to Hit Shelves in August (ABC News). July 26, 2010 — New Bratz dolls are heading to stores after a federal court overturned a ruling that their maker, MGA Entertainment, had to turn over the brand to Mattel Inc.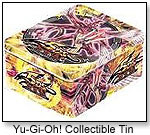 Konami Rolls Out "Yu-Gi-Oh!" Collectible Tins. July 26, 2010 — Konami Digital Entertainment Inc has announced the 2010 release of five "Yu-Gi-Oh!" trading card game collectible tins. Each tin is uniquely designed to store decks, cards and other "Yu-Gi-Oh!" items and will include a Secret Rare card featuring the monster depicted on the tin, along with four Super Rare cards and five booster packs. The first three tins are set for an August 31 launch, according to a press release.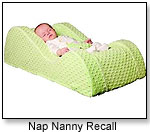 Nap Nanny Portable Baby Recliners Recalled, Infant Death Reported. July 26, 2010 — The U.S. Consumer Product Safety Commission (CPSC) and Baby Matters LLC, have announced the recall of 30,000 Nap Nanny portable baby recliners after the death of a 4-month-old Michigan girl found hanging over the side of the product, caught between the Nap Nanny and the crib bumper. The Nap Nanny is a portable recliner designed with a foam base with an inclined indentation for the infant to sit in and a fitted fabric cover and a three point harness (with "D"-rings on second generation models). CPSC and Baby Matters have received 22 reports of young infants hanging or falling out over the side of the recliner despite being placed in the harness, however, infants can partially fall or hang over the side of the Nap Nanny even while the harness is in use. Furthermore, when the Nap Nanny is placed inside a confined area (not recommended), infants have a higher risk of becoming entrapped between the crib side and the recliner and suffocating, and when on an elevated surface, there is a fall hazard posing a risk of serious head injury. The recalled Nap Nannys were sold nationwide and online between January 2009 and July 2010. Consumers should stop using the product immediately and visit the firm's website at www.napnanny.com/recall for coupon eligibility, new product instructions and warnings.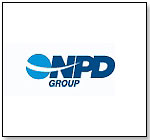 NPD Study Shows Gift Giving for Young Children Down. July 26, 2010 — The NPD Group has released Juvenile Products: 2010 Edition, a study on the juvenile products market that examines the consumer spending habits of mothers of young children and gift givers. Since the study was last conducted in 2007, there has been a seven percent decline in the number of US consumers who buy gifts for kids ages zero to two in an average year (47 percent), whereas the amount spent on baby showers and holidays has increased slightly. New baby gifts recorded the most growth in average spending, and grandparents have spent the most on them at an average of $72. The report indicated that clothing & layette items are the most popular within the juvenile product category, followed by toys, and books/music/video. Mass market retailers were found to be the most popular outlets for juvenile gift purchases, while the highest average spent on gifts is at baby stores. Shoppers in the juvenile market have increased visits to discount stores for purchases by three percent, while toy store purchases have declined from 23 percent in 2007 to 17 percent in 2010.

More deals in store for MTVNI (Kidscreen). July 26, 2010 — Nickelodeon Consumer Products has teamed with global retailer Toys 'R' Us on the licensing program for The Last Airbender, a live-action fantasy film based on the Nickelodeon animated series Avatar: The Last Airbender, with a summer-long promotions in stores across Canada, the UK, Germany and France.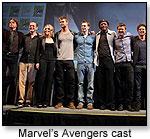 Mark Ruffalo and Jeremy Renner Officially Join the "Avengers" Cast (Comics Alliance). July 24, 2010 — Marvel's movie Avengers have been assembled.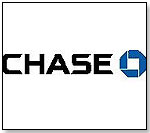 Harry Potter Alliance Awarded $250,000 from Chase Bank. July 24, 2010 — Chase has announced the winning charities of $5 million in grants through the Chase Community Giving program on Facebook. The Harry Potter Alliance received the most support of the 200 charitites on the Facebook app and will be presented with a $250,000 grant on July 24 at Comic-Con International for its work with human rights advocacy in Darfur and Burma, donating more than 55,000 books globally, and supplying $123,000 to fund cargo planes to Haiti.

Fierce Fun Toys Makes Top 5 Toddler Toys List. July 23, 2010 — Fierce Fun Toys, LLC (Toys with a Tale), was included in the list of top five 'best toys for your toddler' by Associated Content from Yahoo, according to a press release. Fierce Fun Toys makes plush animals that emit various "human" sounds with a squeeze of their tail and include: Harry Hiccers - a hiccuping Koala with an extremely large appetite; Ben KaChoo - a sneezing Hippo with allergies; and Norman PhartEphant - a very gassy elephant. Retailing at $24.95, the toys also come with companion picture books that tell each animal's story for an additional $4.95 (available beginning October 2010).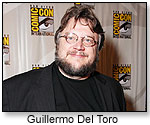 Guillermo Del Toro Enters "Haunted Mansion" (ABC News). July 23, 2010 — In his first move since deciding not to direct "The Hobbit" movies, Guillermo del Toro has decided to bring Disney's Haunted Mansion ride to the big screen.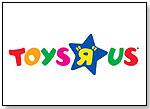 TRU Seeks $1.8 Billion Credit Line. July 23, 2010 — Toys "R" Us Inc. is seeking a $1.8 billion revolving line of credit to refinance a $1.61 billion credit line that reaches maturity in May 2012. The existing credit line is part of a $2.12 billion loan arranged by Bank of America in July 2005. Toys "R" Us is trying to improve its credit profile since the 2005 leveraged buyout by KKR & Co., Bain Capital Partners LLC and Vornado Realty Trust for $7.5 billion added debt to its balance sheet. The company reported long-term debt of $4.9 billion and plans to raise as much as $800 million in an initial public offering.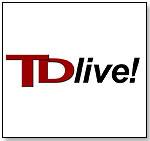 Three Retailers Win Prizes in TDlive! Virtual Expo. July 23, 2010 — TDmonthly Magazine is proud to congratulate three retail winners of a $175 prize package, awarded during the last TDlive! Virtual Expo on June 29: Jacquelyn Holl of My Toy Smart; JD Mahs of Escapade Direct, and Jamie Burdette of LB Toys. Prizes, which include toys, games and ride-ons, are being shipped this week to the storeowners, who were randomly selected during the last online trade show from a group of retailers that have attended two or more TDlive! sessions. See more information on the next virtual expo, Tuesday, Aug. 17, where buyers can attend (for free) from their computers, ask questions of vendors live, take advantage of ordering specials, and get money back on orders via the new TD Rebate Program.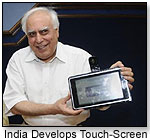 India Develops Inexpensive Touch-Screen 'Laptops' for Education. July 23, 2010 — The Indian Institute of Technology and the Indian Institute of Science have developed a touch-screen computing device as part of a national initiative to give students a better education and technical skills to further India's economic growth. The Linux-based, solar-powered tablet "laptop" features an Internet browser, video-conferencing capability and a media player among its applications, and will be made available to all students in India, beginning with university students. The device can be produced for $35; however, the government is considering subsidizing up to 50 percent of the cost for the nation's students and hopes to begin mass production with a global manufacturer soon.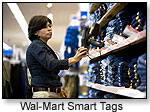 Wal-Mart Tags Clothing for Inventory Tracking. July 23, 2010 — Wal-Mart Stores Inc. will begin putting removable "smart tags" on garments as a form of to-the-minute inventory control. According to the Wall Street Journal, many retailers use radio-frequency identification (RFID) tags to track pallets of merchandise; however, the proposed system allows retailers to quickly obtain inventory data for each item on the sales floor and in the stock room. Wal-Mart will introduce the RFID tags in August to track jeans and underwear and, if successful, expand the use of smart tags to a wider range of products at all domestic store locations. The smart tags have raised concerns with privacy advocates, as they cannot be turned off. As a result, Wal-Mart has asked suppliers to place the smart tags on removable labels or hang-tags, as is the case with European retailers who have adopted the technology, which, when implemented, can contribute to a sizable rise in sales as opposed to stores without the technology.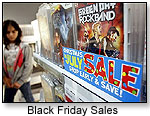 Black Friday Summer Sales Surge. July 23, 2010 — More retailers are offering Black Friday-like, Christmas-in-July sales in an effort to increase sales in a historically slow month for spending. According to the Washington Post, retail sales have fallen for two consecutive months, and a recent Citi consumer survey indicated that 62 percent of Americans believe the economy has yet to drop to its lowest point. As the summer shopping season is over and back-to-school shopping is just beginning, retailers are attempting to boost sales with Black Friday promotions on numerous products and the revival of Christmas Clubs that reward shoppers with a 3-percent rebate on purchases made with gift cards. Toys "R" Us, Sears and Kmart are offering reloadable store gift cards, and Target is holding a "Back in Black Friday" 24-hour online sale. In addition to offering customer rewards, Toys "R" Us has been running its "Christmas in July" campaign in-store that will conclude with online promotions Monday.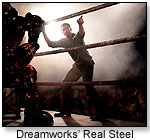 DreamWorks Studios Signs JAKKS Pacific as "Real Steel" Master Toy Licensee. July 23, 2010 — JAKKS Pacific has entered a licensing agreement with DreamWorks Studios to produce a line of toys based on the live-action feature film, "Real Steel," starring Hugh Jackman. Products will include action figures, electronics, games and puzzles. The line will launch in Fall 2011 to coincide with the film's November premiere, according to a press release.


CAA Licensing Adds My Gym to Client Roster (License! Global). July 23, 2010 — My Gym Enterprises, operator of 200 kid-focused fitness clubs worldwide, has signed CAA Licensing to develop a brand extension program.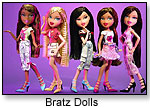 Ninth Circuit Throws Out Lower Court Order in Bratz Case. July 22, 2010 — The U.S. ninth circuit court has overruled a lower court decision transferring the Bratz doll business to Mattel. According to attorney Doug Masters of Chicago firm Loeb & Loeb, "The court found that the lower court made a series of errors in finding that the inventor of the popular Bratz dolls had assigned all his rights to his employer Mattel because he had begun work on the dolls during his employment, and then further compounded the error by order that the whole business be turned over to Mattel as a remedy." The decision may make it difficult for Mattel to eliminate its competition in the doll category. See also The Battle Over Bratz.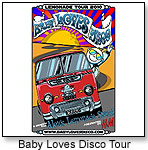 H&M and Baby Loves Disco Launch Lemonade Tour. July 22, 2010 — Apparel retailer H&M will sponsor a concert tour based on DJ King Britt's Baby Loves Disco album series this summer and fall, according to a press release. The tour will span more than 45 cities and will benefit Alex's Lemonade Stand. The next Baby Loves Disco album will hit stores in October.


Uglycorn Plush Toy (Collect3D). July 22, 2010 — The new Uglycorn plush toy has been revealed at the Uglydolls San Diego Comic-Con booth.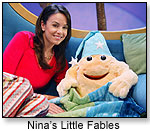 Sprout Premieres Two Summer Series, Prepares Toy Line. July 22, 2010 — PBS preschool network Sprout has added two nightly shows, "Nina's Little Fables" and "Chloe's Closet." "Nina's Little Fables" premiered June 28 and airs at 7:15 and 8:30 pm, while "Chloe's Closet" debuted July 12 and airs at 5:45 pm. A "Chloe's Closet" toy line is also set to launch in 2011, according to a press release.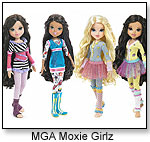 MGA Entertainment Expands Moxie Girlz Line. July 21, 2010 — MGA Entertainment has announced plans to expand its Moxie Girlz line in 2010, according to a press release. New products will include the "Magic Snow" winter-themed doll line, and Moxie Teenz, a line of four 14" dolls that feature interchangeable wigs and 15 points of articulation. A full line of Moxie Teenz products, including dolls and wig, fashion and accessory packs, will launch in Fall 2010.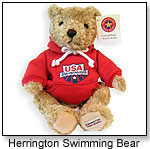 Herrington Teddy Bear Company Sponsors August Swimming Events. July 21, 2010 — The Herrington Teddy Bear Company will sponsor the National, Junior National and Pan Pacific swimming championships in Irvine, Calif. from August 3 to August 23. The top three swimmers in each category will be awarded a Herrington bear, and special edition "Autograph" and "Swimming" bears will be sold at the events, according to a press release.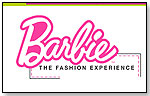 Barbie Exhibit Is a Top Draw at The Children's Museum of Indianapolis. July 21, 2010 — The Children's Museum of Indianapolis and the Barbie brand introduced an interactive brand experience with "Barbie: The Fashion Experience" in December 2009. Since opening, the exhibit has been among the museum's most popular and is expected to draw over one million visitors by February 2011, according to a press release. For more information about the exhibit, contact the museum at (800) 208-KIDS [5437] or visit Childrensmuseum.org.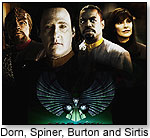 CBS Unveils "Star Trek," "CSI" and "Twilight Zone" Merchandise at Comic-Con 2010. July 21, 2010 — CBS Consumer Products will feature items based on its top television properties "Star Trek," "CSI: Crime Scene Investigation" and "The Twilight Zone" at San Diego's Comic-Con International, according to a press release. The company will host Booth 4129 from July 22-25. Titan will also introduce "CSI" products, and Bif Bang Pow! will showcase "The Twilight Zone" action figures and bobble heads. "Star Trek" products on display at other booths will include prop replicas at the Quantum Mechanix booth, novelty figures at Rocket World, costumes at Rubie's and young adult novels at Simon and Schuster. Fans can also meet "Star Trek: The Next Generation" actors LeVar Burton, Michael Dorn, Marina Sirtis and Brent Spiner at the Lightspeed Fine Art booth on Thursday and Friday.

Konami Features "Yu-Gi-Oh!" Products and Activities at Comic-Con 2010. July 21, 2010 — Konami Digital Entertainment will offer an array of activities San Diego Comic-Con International from July 22- July 25. Attendees can make a "Yu-Gi-Oh!" Token Card at the booth, try the card-dispensing Duel Terminal arcade machine and test two unreleased video games. Konami will also host a series of card game tournaments, according to a press release. A complete schedule is available at Yugioh-card.com.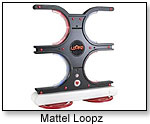 Mattel Offers Exclusives and Fan Events at SDCC. July 21, 2010 — Mattel, Inc. is expanding its presence at San Diego Comic-Con (SDCC), bringing more toy exclusives, interactive demonstrations, fan panels and autograph signings to 2010 attendees. Limited and special edition collectibles from Mattel's collector toy lines will be revealed, including Masters of the Universe Classics, DC Universe and Ghostbusters collectibles, as well as products from popular brands World Wrestling Entertainment, Barbie and Monster High. Mattel will also host an interactive play experience with challenges and demos featuring its electronic music, motion and memory game Loopz. In addition, fans will have the opportunity to receive autographs from their favorite WWE stars, Rob Dyrdek, Robot Chicken co-creators Seth Green and Matthew Senreich, and Mattel Designer Frank Varela, among others. Mattel's special events for Comic-Con will take place at Booth 3029, July 22 to 25.

David Beckham 'Boosts Lego Sales' (Digital Spy). July 21, 2010 — David Beckham has reportedly helped to boost Lego sales after talking about the toys to the media last week.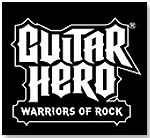 Activision Releases Story-Mode Guitar Hero Featuring Rush. July 21, 2010 — Activision Publishing, Inc. has announced a partnership with the legendary rock band Rush for its September release, "Guitar Hero: Warriors of Rock". The game will debut a story-based quest mode, where players embark on an epic mission to save rock music — playing as eight Guitar Hero characters-turned-rock-warriors who must use their unique abilities to help the Demi-God of Rock find his legendary guitar and take down "The Beast," according to a press release. "Guitar Hero: Warriors of Rock" features the 20-minute, seven-part suite from Rush's classic "2112" album, with each song transition featuring band members narrating liner notes.

Universal Promotes Amy Taylor (Kidscreen). July 21, 2010 — Amy Taylor has been upped to EVP, Universal Partnerships & Licensing, where she will continue to oversee UP&L's North American promotions, worldwide licensing, worldwide digital and interactive activities and retail development for Universal Pictures and Focus Features.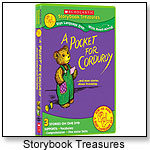 Scholastic Announces Storybook Treasures DVD Series. July 20, 2010 — Scholastic will release a line of DVDs designed to teach sign language and pre-reading skills to preschoolers. The videos, which will retail for $12.95, will offer visual reproductions of classic children's books, starting with Margaret Wise Brown's "Good Night Moon" and Don Freeman's "A Pocket For Corduroy." The series is set to launch July 27 at retail stores nationwide, according to a press release.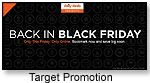 Target Offers Black Friday Shopping in July. July 20, 2010 — Target Corporation has announced an exclusive online-only Black Friday sale offered by Target.com's "Daily Deals" on Friday, July 23. The Back in Black Friday sale will begin at 12:00 a.m. and end at 11:59 p.m. (PDT) at Target.com/BlackFriday and will include more than 500 items across all product categories for sale online at an average of 40 percent off.


Hasbro Troubleshoots Container Shipping Capacity Shortages. July 20, 2010 — Rhode Island-based toy maker Hasbro is urging retailers to take inventory early this fall in order to avoid problems with supply chain transport that can affect goods reaching consumer markets. According to the Journal of Commerce, Hasbro is a major capacity buyer in trans-Pacific trade, which has seen tight vessel capacity in recent months, outsourcing 80 to 85 percent of its manufacturing to vendors in China. As the busiest part of the peak shipping season approaches, Hasbro is securing additional containers and vessel space to ensure shipping capacity for products rolling out this fall.

RC2 Announces Second Quarter Financial Results. July 20, 2010 — RC2 Corporation has announced financial results for the second quarter of 2010 indicating positive initial results for their new product lines. The company reported net income for the second quarter 2010 of $3.8 million, compared with $3.3 million for the same period in 2009, while operating income decreased to $6.0 million from $6.4 million. Net sales for the second quarter 2010 decreased by 1.1% to $86.1 million compared with net sales of $87.0 million for the second quarter a year ago, attributable to steady overall consumer spending and continued conservative retailer ordering. According to CEO Curt Stoelting, international sales increased 12.8%, partially due to strong international growth in the mother, infant and toddler products category (representing nearly 44% of total annual net sales), which saw an increase in net sales by 5.4% for the quarter due to increases in The First Years product lines and Lamaze infant development toys. Net sales for the company in the preschool, youth and adult products category decreased 8.2% in the second quarter due to declines in the discontinued Take Along Thomas & Friends die-cast product line, however, excluding this impact, net sales in the category increased by 16.3% due to increases from Chuggington die-cast, Thomas & Friends Early Engineers and Dinosaur Train product lines.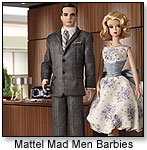 New York Magazine Launches Mad Men Barbie Contest (NyMag.com). July 20, 2010 — To celebrate the July 25 season premiere of the AMC series "Mad Men," New York Magazine will be giving away a complete set of Mattel's Mad Men Barbie dolls.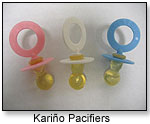 Antonio Flores Recalls Pacifiers for Choking Hazard. July 20, 2010 — The U.S. Consumer Product Safety Commission, in cooperation with distributor Antonio Flores, has announced a voluntary recall of about 44,900 Kariño Baby Pacifiers for multiple violations of federal safety laws: the nipple can easily come off of the base; the handle is too long; and the mouth guard is too small and lacks ventilation holes. No injuries have been reported. The pacifiers were sold at independent grocery stores in Texas and California from October 2009 through March 2010 for about 25 cents each. Consumers should remove the pacifiers from children and contact Antonio Flores at 619-395-4543 for a refund or exchange.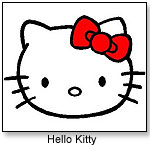 Sanrio Boosts Senior Management Team (Kidscreen). July 20, 2010 — Torrance, California-based home of Hello Kitty, Sanrio, has bolstered its senior management team with three new appointments.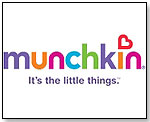 Munchkin, Inc. Appoints VP to Lead Canadian Expansion. July 20, 2010 — California-based infant and toddler product manufacturer Munchkin, Inc. has announced the appointment of Christian Carvelho to vice president of sales and marketing in Canada. Carvelho comes to Munchkin with 13 years of industry experience, previously serving as director of sales at Kimberly-Clark Inc., and will oversee strategic marketing and sales goals, as well as operations of the new Munchkin office opening in Ontario later this year. Munchkin seeks to expand its presence throughout Canada under Carvelho's leadership and has increased distribution targeted for 2010 and 2011.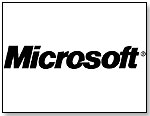 Microsoft Bundles Kinect with New Xbox 360 for Pre-Orders. July 20, 2010 — Microsoft Corp. has announced the availability of the highly anticipated Kinect sensor and the Xbox 360 4GB Kinect Console Bundle for pre-order at select retailers beginning Tuesday. The Xbox 360 4GB console ships August 3 for $199.99 and flaunts a sleek new design, built-in Wi-Fi N, 4GB of internal flash memory and touch-sensitive buttons. Microsoft is offering the Xbox 360 4GB console, the revolutionary Kinect sensor and "Kinect Adventures" packaged together for $299.99; as well as the Kinect sensor bundled with "Kinect Adventures" for existing Xbox 360 owners at $149.99. Kinect offers controller-free gaming and entertainment with more than 15 games available at launch. Those who pre-order will receive a token to download three exclusive game levels for the included game, "Kinect Adventures."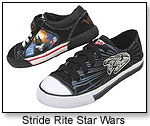 Stride Rite Launches Star Wars Footwear (License! Global). July 20, 2010 — A line of Star Wars-branded children's footwear is hitting Stride Rite stores.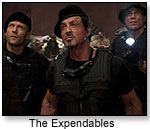 Hot Toys To Release "The Expendables" Action Figures (Action Figure Pics). July 19, 2010 — Hot Toys has signed on as a toy licensee for the upcoming film "The Expendables," starring Sylvester Stallone, Jason Statham, Jet Li, Mickey Rourke, Dolph Lundgren and Bruce Willis.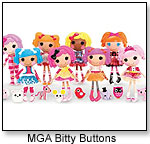 MGA Launches Bitty Buttons Collectible Doll Line. July 19, 2010 — MGA Entertainment, Inc. announced the launch of the whimsical Bitty Buttons rag doll collection. The Bitty Buttons include eight 13" rag dolls, constructed from unique fabrics that characterize each doll's distinct personality, that are designed to foster imagination and creativity in children, as well as teach life lessons of diversity, individuality and the idea that old things can become new again. To experience the magic, visit MGA's colorful 3D world of Bitty Buttons at www.bittybuttonsworld.com.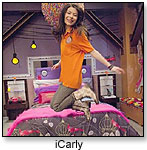 Nickelodeon Launches iCarly Promotion. July 19, 2010 — Nickelodeon has launched a promotion tied into the iCarly 'iGot a Hot Room' special airing Friday, July 30, at 8 P.M. (ET/PT) on Nickelodeon. Carly's specially-designed bedroom will be revealed during the special and features a hand-made, gummy bear chandelier; a bench modeled after a classic ice cream sandwich; a giant cupcake side table; a high-tech closet with a touch pad clothing selector; and a trampoline. iCarly fans will get a chance to win some of the items from Carly's new bedroom by entering at Nick.com/iCarly, where club members can also visit the iCarly Hot Room Boutique to deck out their avatars. On July 26, iCarly.com will debut the game, "Carly's Gummy Bear Burst," and Nickelodeon and Activision Publishing will release the second iCarly video game for the Wii and Nintendo DS in the fall.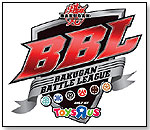 Spin Master, TRU Partner for Bakugan Battle League. July 19, 2010 — Spin Master has announced it has teamed up with Toys"R"Us to offer the first national league for Bakugan brawlers, the Bakugan Battle League. This exclusive, story-based league will hold five monthly league events at 300 Toys"R"Us locations nationwide beginning July 24. Participating brawlers will receive a membership card, league book, an exclusive Special Ability Card, product giveaways, chances to win prizes and a certificate upon completion for each event. Kids interested in joining the league can find a list of participating Toys"R"Us stores and other details at www.bakuganbattleleague.com.


Crisloid Releases World Series of Backgammon Line. July 19, 2010 — Crisloid Products, Inc. has partnered with the World Series of Backgammon (WSoB) to launch an exclusive line of official WSoB boards and accessories. The Crisloid collection includes WSoB branded attaché and table-top backgammon sets, checker sets, dice cups, and doubling cubes bearing the World Series of Backgammon logo - all available exclusively at www.crisloid.com.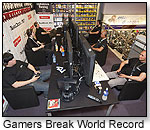 Gamers Break World Record For Continuous Gaming. July 19, 2010 — Vogel's announced Monday that six Dutch gamers have broken the Guinness World Record for non-stop gaming. Using the TwistDock docking station to keep their controllers charged, the players engaged in a marathon session of "Red Dead Redemption" that lasted 50 hours. The six gamers, including Edward and Maykel Leest, Sven de Vries, Renzo Bos, Robbie van Eijkeren and Marcel van Waardenburg, broke the 2009 record of 40 hours and 20 minutes, according to a press release.


Hasbro Reports Rise in Second Quarter Earnings. July 19, 2010 — Hasbro Inc. has reported second quarter financial results that have outperformed analysts' expectations as a result of implementing effective cost-cutting measures, showing an 11 percent year-over-year rise in net earnings for the second quarter to $43.6 million. Hasbro reported a 7 percent decrease in net revenues of $737.8 million compared to $792.2 million a year ago, while operating profit for the company improved by 9 percent to $79.7 million. The company saw worldwide net revenue growth in two of four major product categories: Games and Puzzles increased 22 percent to $262.2 million and Preschool grew 32 percent to $103.5 million; whereas, sales for Girls was flat at $133.2 million and the Boys product category decreased 34 percent to $238.8 million. Hasbro's U.S. and Canada segment reported an operating profit of $58.7 million compared to $56.3 million in 2009, and its net revenues were $444.5 million compared to $490.9 million. Internationally, the company's net revenues were $261.4 million compared to $276.2 million in 2009, with an operating profit of $11.6 million versus $16.5 million during the same period last year. The company's live webcast can be accessed through their website at http://investor.hasbro.com.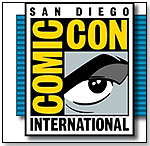 Studios, Publishers and Toy Makers Exhibit at Comic-Con. July 19, 2010 — Entertainment studios, toy and gaming companies have lined up a number of events and promotions for Comic-Con International, taking place this week in San Diego. Sony Online Entertainment will debut its Star Wars: Clone Wars Adventure and Magic: The Gathering—Tactics titles, as well as host a discussion panel on the forthcoming DC Universe Online among its many activities for convention attendees. Cartoon Network Enterprises and Jazwares will reveal the first action figure of the toy line for animated TV series "Robot Chicken," and feature autograph signing from series co-creators Seth Green and Matt Senreich. Toynami is also set to debut three toy lines at Comic-Con featuring UNKL characters, according to License! Global.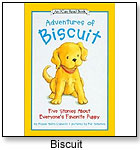 DBG Names Toy Partner for "Biscuit" (License! Global). July 19, 2010 — The Dimensional Branding Group has tapped Kids Preferred to produce a line of plush and soft toys inspired by "Biscuit" from HarperCollins Children's Books.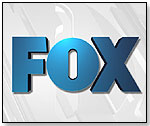 Fox Offers Exclusive Collectibles at Comic-Con. July 19, 2010 — Twentieth Century Fox Consumer Products is offering exclusive products based on its most popular television and film franchises at San Diego Comic-Con 2010. Avatar's "The Final Battle" action figures (Jake Sully, Col. Quartitch) will be available at the Mattel booth, and the NECA booth will feature the 'Berserker Predator' figure in camouflage mode, equipped with removable wrist blade. Fox' animated television series The Simpsons will have two exclusives on display at Comic-Con (of Lard Lad and Mr. Burns), while Toynami immortalizes Futurama's Nibbler in limited edition plush.

HarperCollins acquires new girls series (Kidscreen). July 19, 2010 — HarperCollins Children's books has picked up the world rights to a six-book series aimed at girls ages seven and up.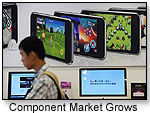 Demand for High Tech Toys Exceeds Supply of Electronic Components. July 18, 2010 — The recent launches of the iPad, iPhone 4, Android smartphones, tablet computers and 3D televisions is bleeding the Asian market for electronic components dry. Taiwanese touchscreen maker Wintek has struggled to meet the insatiable demand for its high-tech components (which are featured in Apple, Nokia and LG products) and began suffering a shortage during the second quarter. Following Apple's footsteps, HP and Acer are projected to unveil tablet computers later in 2010, which will likely boost demand for components further. According to PhysOrg.com, Samsung and LG factories are running out of components, however, Samsung's shortages are not considered serious enough to delay production and shipments of mobile phone touchscreens or 3D televisions. Samsung Electronics and Hynix Semiconductor, the world's largest microchip makers, have boosted capital outlays to meet this rising global demand and it is expected that component makers in the region will further expand production lines and their facilities as the holiday season fast approaches.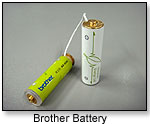 Brother Industries Develops Vibration-Powered Generating Battery. July 18, 2010 — Brother Industries Ltd. has developed a vibration-powered generating battery to replace AA and AAA batteries in devices that consume up to 100 megawatts of power. A small generator and capacitor with a capacitance of 500 mF (microfarads) are designed to fit in a battery-shaped case which, when used in a device such as a flashlight or remote control, can be recharged simply by being shaken. Thus, reducing the need for replacing batteries in low-power electronic devices and the amount of waste associated with discarded batteries. Brother Industries will debut the vibration-powered generating battery in a demonstration at the Techno-Frontier 2010 exhibition in Tokyo.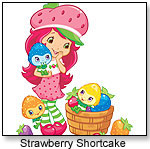 Hasbro Hosts Strawberry Shortcake Convention (Projo). July 17, 2010 — The Hasbro headquarters in Pawtucket, Rhode Is., will host its eighth annual Strawberry Shortcake Convention on Saturday, July 24.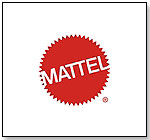 Mattel Reports Favorable Second Quarter Financial Results. July 16, 2010 — Mattel, Inc. reported 2010 second-quarter financial results, showing strong sales figures moving into third quarter. Worldwide net sales for the quarter increased 13 percent from $898.2 million last year to $1.02 billion. Domestic gross sales increased 17 percent, while international gross sales went up 9 percent. Mattel reported net income at $51.6 million, or $0.14 per share, compared to 2009's second quarter net income of $21.5 million, or $0.06 per share. The company's operating income for the second quarter was $69.4 million, versus the 2009 operating income for the quarter of $32.5 million. Mattel's core brands of Barbie and Hot Wheels experienced higher gross sales worldwide, up 6 percent and 11 percent respectively, whereas sales for Fisher-Price brands were flat and sales for American Girl brands were down 4 percent.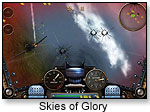 SGN Launches First Ever Cross-Platform Mobile Game. July 16, 2010 — Social Gaming Network (SGN) has announced the launch of the first multi-platform, multiplayer mobile game, "Skies of Glory." Now available on Android-based mobile phones, "Skies of Glory" for Android was developed in collaboration with Revo Solutions Games, as was the original iPhone version launched in December 2009. SGN and Revo Solutions Games created an Open Platform Multiplayer Framework to support a variety of platforms and a wide range of connection capabilities (3G, WiFi and Bluetooth) that allow players of the World War II aerial combat game to play against one another live, regardless of device or platform preferences.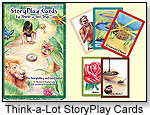 Think-A-Lot Toys Introduces StoryPlay Cards. July 16, 2010 — Think-A-Lot Toys has announced the release of a playing card deck for the right brain, StoryPlay Cards. Developed with inventors, artists, storytellers, designers and big-picture thinkers in mind, the deck bases itself on letters and 11 colored suits in various colors and images. The illustrated, 90-card deck consists of 11 colored suits of eight cards each, with suits representing People, Animals, Elements, Power, Love and Food. The deck can be used to play traditional card games, or for storytelling. Each StoryPlay card is printed with a different image and summary of its symbolism, as well as a meaningful question to ponder. Think-a-lot Toys' StoryPlay Cards roll out nationwide in late August with an SRP of $19.99, according to a press release.


Scholastic Names Matt Brown SVP. July 16, 2010 — Scholastic has announced the appointment of Matt Brown as senior vice president of the company and president of its Klutz division. Brown is the co-founder of Boing, where he has worked with partners including Disney and Nickelodeon, and previously worked for Leap Frog, where he led the firm's internet division, according to a press release.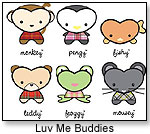 Lavish Secures Agents for Luv Me Buddies (License! Global). July 16, 2010 — Lavish Rights has signed agency representation agreements across 28 countries for its property Luv Me Buddies.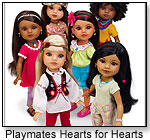 Playmates Toys Introduces Hearts for Hearts Doll Line. July 16, 2010 — Playmates Toys has announced the release of a new line of 13.5" multicultural dolls, Hearts for Hearts. The dolls will retail for $29.99 and aim to teach young girls about the importance of giving back. The initial launch includes dolls representing Belarus, Ethiopia, India, Laos, Mexico and the United States, and a portion of each sale is donated to a non-profit organization that provides services to those regions, according to a press release.

EA Highlights Holiday Game Slate (License! Global). July 16, 2010 — Electronic Arts revealed its roster of licensed game titles for holiday release at its annual showcase this week in New York City.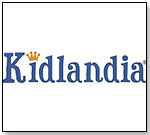 Kidlandia Partners With Nickelodeon for "Dora the Explorer" and "SpongeBob." July 15, 2010 — Social merchandise company Kidlandia has signed a licensing deal with Nickelodeon Consumer Products to create products featuring Nickelodeon properties Dora the Explorer and SpongeBob SquarePants. The items will include personalized maps, canvas art, scrolls and puzzles, according to a press release.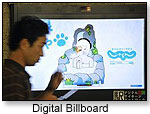 Tokyo Trials Digital Billboards (Physorg). July 15, 2010 — Japan's Digital Signage Promotion Project is testing billboards fitted with recognition technology in order to target consumers based on gender and age.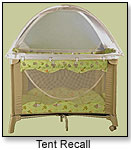 Tots in Mind Tents Recalled After Strangulation Death. July 15, 2010 — The U.S. Consumer Product Safety Commission (CPSC) and Health Canada (HC), in cooperation with Tots in Mind Inc., of Salem, N.H., has announced the recall of 20,000 Cozy Indoor Outdoor Portable Playard Tents Plus Cabana Kits due to strangulation hazard. The death of a 2-year-old Maine boy in December 2008 has been attributed to strangulation caused by entrapment of the neck between the playard frame and the tent's metal base rod, partially tied by nylon rope and partially attached by clips. The clips that attach the tent to the top of the playard can break or be removed by a child, who can then lift the tent and become entrapped at the neck between the rigid playard frame and the metal base rod of the tent. The dome-shaped white-colored mesh playard tents were sold at online and specialty retailers nationwide between January 2005 and February 2010, and consumers are urged to contact Tots in Mind toll-free at (800) 626-0339 between 8 a.m. and 5 p.m. ET Monday through Friday or visit the firm's website at www.TotsinMind.com for free replacement clips.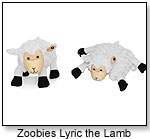 Zoobies Launches Collaboration With New Day. July 15, 2010 — Zoobies LLC and New Day Christian Distribution have teamed up to launch an exclusive plush, Lyric the Lamb. The toy will be available at NewDayChristian.com, according to a press release.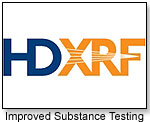 XOS Announces New Test Method for Lead and Heavy Metals in Consumer Products. July 15, 2010 — XOS announced the approval of ASTM F2853, a new standard test method for measuring lead in paint and substrates, including plastics and glass. XOS managed development of the testing method among toy manufacturers, testing companies and government labs, and developed High Definition X-Ray Florescence (HDXRF) in response to the Consumer Product Safety Improvement Act. HDXRF analyzers measure regulated heavy metals such as lead, cadmium and antimony in both paint and substrates, as well as separately quantify toxic elements in surface coatings and substrates. The established chemical techniques for lead detection are both timely and costly; however, HDXRF is said to offer rapid, non-destructive measurement and eliminate false negative readings that may occur with traditional XRF analyzers. See also "HDS Technology Offers Practical Alternative for Lead Testing Toys."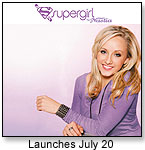 JCPenny, Warner Bros. Announce Apparel Collection by Olympic Medalist Nastia Liukin. July 15, 2010 — Warner Bros. Consumer Products, on behalf of DC Comics, and JCPenney have announced the launch of five-time Olympic Medalist and World Champion Nastia Liukin's apparel collection, Supergirl by Nastia, and the summer promotional tour kickoff at five JCPenney stores across the country. The Supergirl by Nastia collection is designed for girls ages 4 to 12 and features trend-right, affordable apparel that encourages a message of empowerment, creativity, strength, intelligence and independence inspired by the DC Comics heroine for which the collection is named. The lifestyle collection also features the S-Shield of Supergirl and will launch exclusively at JCPenney on July 20. Nastia will make a special appearance at the Supergirl Jam on August 22 and is set to appear at the following store events to promote the Supergirl by Nastia line:
• July 24: New York, NY – Greeley Square Park
• July 31: Frisco, TX - Stonebriar Mall
• August 7: Schaumburg, IL – Woodfield Mall
• August 21: Glendale, CA – Glendale Galleria
• August 28: Orlando, FL – The Florida Mall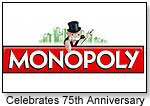 Monopoly Celebrates Anniversary With $20,580 Sweepstakes. July 14, 2010 — To celebrate its 75th anniversary, Monopoly is hosting a contest asking fans what they would do if the $20,580 in the game were turned into real money. The grand prize winner will receive the $20,580 "bank" and a bonus bank of the same amount will be donated to the charity organization S.O.S. Children's Villages. The sweepstakes will launch July 15 and will continue until September 3, according to a press release. To enter, visit Monopoly.com.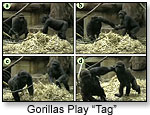 Gorillas "Play Tag" to Keep Competitive Advantage, Say Researchers (Physorg). July 14, 2010 — A study has found that gorillas participate in games of "tag" in the same manner that human children do.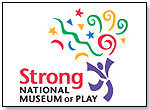 Strong National Museum of Play Receives Museums for America Grant. July 14, 2010 — The Strong National Museum of Play has announced that it is the recipient of a Museums for America (MFA) grant of $149,500 awarded by the Institute of Museum and Library Services. The Strong Museum is only one of 178 museums across the country to receive such a grant and the funding will help the museum digitize images of thousands of pre-1930s dolls, toys, and games among its world-renowned collections. Over the next two years, Strong will capture digital images of approximately 14,000 existing artifacts and museum curators will enhance existing artifact database records for the aforementioned artifacts, as well as register, catalog, and photograph incoming acquisitions as the museum's collection continues to rapidly grow. The 2012 America at Play exhibit will feature many of these artifacts as it strives to explore changes and continuities in American play over the past 200 years.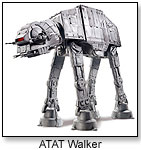 TIF Holds Charitable Star Wars "Birthday Bids" Auction. July 14, 2010 — The Toy Industry Foundation (TIF) is auctioning two Star Wars AT-AT (All Terrain Armored Transport) vehicles in support of TIF programs such as The Toy Bank, which distributes brand new toys to charities serving children who are at-risk, abused, abandoned, ill or in need. The Star Wars AT-AT collectibles were donated by Star Wars master licensee Hasbro Inc. in celebration of the 30th anniversary of The Empire Strikes Back and 100 percent of auction proceeds will support TIF programs. Each AT-AT collectible stands two feet tall, 28 inches long and 12 inches wide; holds up to 20 Star Wars figures, and comes loaded with play and electronic features including a driver action figure and pop-out speeder bike, "chin guns" and a zip-line in its body. The auction begins Wednesday, July 14 at 12 p.m. (EST) and will close Monday, July 19, 2010 at 12 p.m. (EST), giving the auction's highest bidders nearly two weeks of "exclusive" ownership rights before the AT-AT hits retail stores. TIF will also hold a second "Birthday Bids" auction beginning Thursday, September 23, that will feature exclusive items celebrating the anniversaries of Black Barbie, Raggedy Ann, Etch-A-Sketch, Thomas the Train, Snuffles by GUND and the Game of Life.


MGA Entertainment Sued for $10.2 Million in Unpaid Legal Fees. July 14, 2010 — The law firm of O'Melveny & Myers filed suit against MGA Entertainment in Los Angeles County Superior Court on Tuesday for failure to pay $10.2 million in legal fees related to the copyright infringment dispute with Mattel. The firm was hired by MGA in 2004 to take on the legal battle with Mattel over the Bratz line of fashion dolls, however, O'Melveny's complaint states that while MGA paid O'Melveny's fees for years, a billing dispute caused them to withdraw from the case in 2007. Lawyers representing MGA in the lawsuit have claimed that 300 separate O'Melveny timekeepers billed the company an excess of $23 million in legal fees, of which MGA paid $13 million, and that MGA may be entitled to a refund for the lackluster performance of O'Melveny during the Mattel litigation.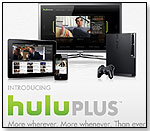 Hulu Plus Rolls Out for PlayStation 3. July 14, 2010 — Hulu Plus premium subscription service is set to launch on Sony's PlayStation 3 gaming console, several months ahead of other devices to offer the plan. Preview invitations for the $9.99-per-month Hulu Plus video subscription plan will be sent to select subscribers of PlayStation Plus, a $49.99-a-year service that offers gamers select downloads and game trials, followed by a nationwide rollout to PlayStation 3 users in the coming months. Hulu Plus subscribers can watch every episode aired from the current season of top shows from ABC, NBC and FOX, as well as a complete roster of past seasons from many of TV's greatest shows.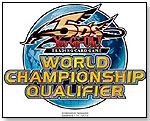 Konami Announces U.S. Winner of Yu-Gi-Oh! TCG World Championship Qualifier. July 14, 2010 — Sean Montague from Redford, Michigan beat out 1,194 Yu-Gi-Oh! Trading Card Game (TCG) Duelists to be named United States National Champion of the two-day Yu-Gi-Oh! TCG 2010 United States World Championship Qualifier in Minneapolis, Minnesota. The 16-year-old Montague bested 18-year-old Georgia resident Chris Arantes in the final round, each playing an X-Saber Deck in the duel. Sean and Chris along with third place finisher Vincent Paglia (NV) and fourth place finisher Daniel LaMartina (NY) will all receive invitations to the World Championship next month in Long Beach, CA. The top four finishers of the Trading Card Game Championship were awarded travel and accommodations to the Yu-Gi-Oh! TCG World Championship in Long Beach, California; a trophy; a complete set of Gold Series 3 and Gold Series 2009 cards, a complete set of Super Rare Yu-Gi-Oh! Championship Series Prize Cards; a trip to Disneyland the day before the World Championship; a personalized hoodie sweatshirt; a 120-minute mini-video camera; a pack of World Championship Qualifier 2010 Card Sleeves and a World Championship Qualifier 2010 Game Mat, among other prizes.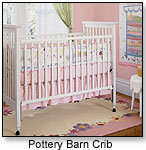 CPSC Announces Massive Pottery Barn Drop-Side Crib Recall. July 14, 2010 — The U.S. Consumer Product Safety Commission and Pottery Barn Kids, a division of Williams-Sonoma, Inc., of San Francisco, Calif. have issued a recall of 82,000 Pottery Barn Kids drop-side cribs due to entrapment, suffocation and fall hazards. The crib hardware may break, causing drop-sides to malfunction or detach and create a space between the drop-side and crib mattress that poses a risk of entrapment leading to suffocation, as well as a fall hazard. All Pottery Barn Kids drop-side cribs sold exclusively through the company's catalog and at Pottery Barn Kids retail stores nationwide between January 1999 and March 2010 have been recalled, and consumers are urged to contact Pottery Barn Kids at (877) 804-3847 or www.potterybarnkids.com to receive a free fixed-gate conversion kit that will immobilize the drop side.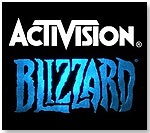 People moves: New CEO in at Activision Publishing (Kidscreen). July 14, 2010 — Activision Blizzard, the California-based online, PC, console and handheld game publisher, has appointed marketing and advertising vet Eric Hirshberg as the CEO of Activision Publishing, effective September 7, 2010.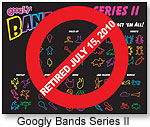 Googly Bands Series 2 Retires with Prize Giveaway. July 14, 2010 — Googly Bands is retiring their second series of highly popular silicone bands and will host an Official Retirement Party online Thursday, July 15. Fans of Googly Bands should visit their page at Facebook.com/googlybands on Thursday to be eligible to receive one of many prizes that will be given out during the hour-long party. Prize giveaway rules will be posted at 2 p.m. PST on Thursday, July 15, 2010.

Harry Potter Products Arrive at Zazzle (License! Global). July 14, 2010 — Custom merchandise service Zazzle.com has added Harry Potter to its property roster, according to Warner Bros. Consumer Products.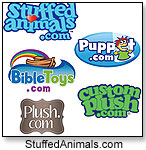 Five Online Toy Retailers Unite for One-Stop Shopping. July 14, 2010 — StuffedAnimals.com has announced its alignment with online toy retailers Puppet.com, BibleToys.com, Plush.com and CustomPlush.com, in a convenient online interface that features all five sites interlinked for a one-stop shopping experienced geared toward consumers and wholesalers. StuffedAnimals.com, Puppet.com and BibleToys.com are largely consumer sites that offer deep discounts, whereas Plush.com serves the wholesale market and CustomPlush.com is tailored to businesses and entrepreneurs interested in custom branding. The strategic alignment of these online toy retailers in a single, multi-site interface offers web shoppers a unique and convenient shopping experience.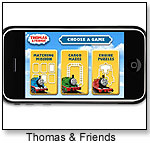 HIT Entertainment Revamps Thomas & Friends Interactive Content. July 14, 2010 — HIT Entertainment has announced the complete redesign of the Thomas & Friends website and addition of digital extensions for an enhanced interactive experience. The leading preschool brand has launched a media-rich, customizable website in celebration of Thomas & Friends' 65th anniversary and in anticipation of the CG-animated television series launch this year. The website, www.ThomasandFriends.com, now includes a section that can be personalized for each visitor, as well as new activities and videos in the CG art style, and an enhanced Parents section. Visitors are greeted by Thomas on the homepage and experience interactive site navigation featuring narration by Sir Topham Hatt, directing users to enhanced areas of the website, and including a homepage video player highlighting Thomas & Friends' lastest adventures. Key features of the redesigned site include My Station – a customizable area for kids with access to exclusive content and activities, the Engine Depot – featuring individual pages of the 90 characters of Thomas' world, and enhanced Parents section, as well as a 'mobile' landing page linking to the award-winning Thomas & Friends Game Pack mobile application (available for $2.99 in the Apple iTunes App Store). A second mobile application will be released this summer for the iPhone and iPod Touch.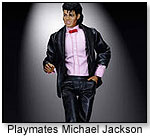 Playmates Toys To Debut Michael Jackson Collectibles at San Diego Comic Con. July 14, 2010 — Playmates Toys has announced plans to unveil its Michael Jackson collectible figures as part of the Diamond Comics display at San Diego Comic Con this July. The 10" scale likenesses, which replicate fashions from the singer's videos for "Thriller" and "Billie Jean," will officially launch in Fall 2010, according to a press release.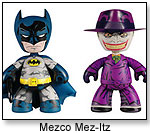 Mezco Toyz Donates Mez-Itz Figures to Museums. July 14, 2010 — Mezco Toyz has donated prototypes of its Batman and Joker Mez-Itz Urban Vinyl figures to the New York film memorabilia collection Museum of the Moving Image. The company will also be donating figures based on characters from the films "Kick-Ass" and "The Green Hornet" to museums following its showing at Comic Con 2010, according to a press release.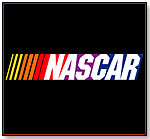 NASCAR Kicks Off Licensing Program With Lionel. July 14th, 2010 — NASCAR has announced the formation of a licensing trust to manage intellectual property rights for toys and apparel based on its teams. The first partnership in the trust will be a die cast car collaboration with Lionel Electric Trains, according to a press release.

Wii Gets "GLEE" in Konami-Fox Partnership. July 14, 2010 — Self-professed "Gleeks" will get to perform songs featured on the hit television series "GLEE" via Karaoke Revolution GLEE set to debut this fall on the Nintendo Wii, Konami Digital Entertainment announced Wednesday in partnership with Twentieth Century Fox Consumer Products. Players will be able to harmonize and sing duets with a lineup of 35 musical hits, and catch Will, Finn, Rachel and other favorite characters in original content from the show's first season. "This partnership with Fox is very symbolic to us as we are thrilled to be the first to bring GLEE to video game consoles," Shinji Hirano, president of Konami Digital Entertainment, said in a press release.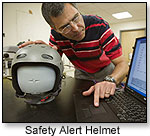 Researchers Produce Advanced Safety Alert Helmet (Physorg). July 13, 2010 — Researchers at Northeastern University have developed technology for a helmet that could measure the severity of head injuries and alert first responders.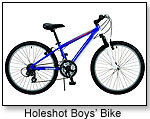 Performance Bicycle Launches Line of Kids' Bikes. July 13, 2010 — Top specialty bike retailer Performance Bicycle has announced the launch of its very own line of bicycles for kids. The Performance Bicycle kids line of stylish and durable bikes for children ages 3 and up includes tricycles, balance bikes, 24" kids' mountain bikes and more. Each Performance Bicycle kids model corresponds to different age/size groups, and all are sold with the Performance Bicycle Kids Bike Growth Guarantee, a trade-in program for bikes that have been outgrown. Performance Bicycle kids models include the Boys Holeshot / Girls Raven 24" geared bicycle, Boys Burnout / Girls Starling 20" geared model, Boys Downforce / Girls Piper 20" coaster model, Boys Thrasher / Girls Sparrow 16" bicycle, and the Boys Boost / Girls Chickadee 12" beginner bicycle, in addition to the balance bikes and tricycles offered. As an added plus, Performance Kids 'Bike in a Box' allows parents to have their child's bike delivered, fully assembled, to their door.

Tween Brands Recalls Justice Jewelry for Cadmium. July 13, 2010 — The U.S. Consumer Product Safety Commission, in cooperation with Tween Brands Inc., has announced a voluntary recall of about 137,000 Justice-branded necklaces, bracelets and earrings due to high levels of cadmium that may cause adverse health effects. The 19 styles of jewelry were sold at Justice and Limited Too stores and online from November 2008 through February 2010 for $7 to $16. Consumers should remove the jewelry from children and return it to the store for a full refund, and can contact Tween Brands for more information at 800-934-4497.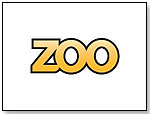 Silly Bandz, Zoo Games Launch Video Game. July 13, 2010 — Zoo Publishing, a wholly-owned subsidiary of Zoo Games, Inc./Zoo Entertainment, Inc., has announced that it has entered a partnership with BCP Imports to publish a Silly Bandz video game for the iPhone, iTouch and Nintendo DS. Silly Bandz collectible rubber band fashion accessories have become the latest children's entertainment trend, coming in a variety of designs that hold their shape when not in use, including basic shapes, holiday, seasonal, animal, music, fantasy and sports-themed shapes. Silly Bandz has partnered with Zoo Games to expand their popular brand through casual and family-friendly interactive video game titles.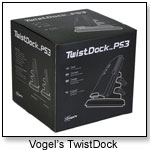 Vogel's Marathon Attempts to Break Non-Stop Gaming Record. July 13, 2010 — European tech company Vogel's will host a Guinness World Records gaming marathon in Rotterdam, the Netherlands, beginning Friday, July 16, where it will introduce the TwistDock docking station for the Sony PlayStation 3 (PS3). Six champion gamers will spend the weekend at Dixons department store playing Red Dead Redemption in an attempt to beat the current world record of 40 hours of gaming in the racing category. Vogel's TwistDock for the PS3 connects, docks, expands, and charges the PS3, providing non-stop play to the marathon gamers by keeping their PS3 controllers continuously charged. The Guinness World Record breaker will receive 1,000 Euros and their own TwistDock from Vogel's, available in the U.S. in the fourth quarter of 2010.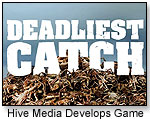 Discovery's "Deadliest Catch" Gets Game (License! Global). July 13, 2010 — Hive Media has been tapped to roll out a social media game based on Discovery Communications' "Deadliest Catch."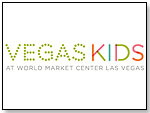 Vegas Kids Presents Summer Expo. July 12, 2010 — Vegas Kids has expanded its offerings for August's 2010 Las Vegas Market, according to a press release. This year's event will take place from August 2-6 and will showcase youth design, furnishings and décor.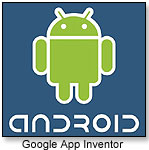 Google Launches Android Application Inventor. July 12, 2010 — Google is set to release a software development program that allows anyone to develop an application for Android devices. The App Inventor for Android is designed to allow smartphone users to develop their own Android applications without having prior knowledge of complex programming languages. According to Google Labs, App Inventor requires visual design and uses blocks instead of programming code to specify the app's look and behavior. These blocks can be created for every function of an Android phone, such as customizing screen colors, storing information, performing and repeating actions, or even using the GPS-location sensor to build location apps.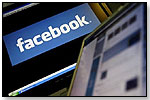 Facebook Improves Safety with Child Panic Button. July 12, 2010 — Facebook has partnered with the Child Exploitation and Online Protection Centre (CEOP) to create a "panic button" application for the social networking site. The app will allow minors who use the site to report suspicious behavior to CEOP and Facebook by clicking on an ad for the ClickCEOP service. The ClickCEOP ad will appear on the homepage of every Facebook user listed under the age of 18 and users will be able to add it as a service by visiting http://www.facebook.com/clickceop.


Ceaco Secures License to Feature Eilers' Artwork. July 12, 2010 — Ceaco has an exclusive license to produce jigsaw puzzles featuring the paintings of 93-year-old country artist Ellen Eilers. Eilers has been recognized for her creative use of everyday materials in her work, capturing the essence of country living in folk art paintings and stylized landscapes. Ceaco has released the "Life in Calico Country" collection of three 550-piece jigsaw puzzles which feature Eilers' artwork.



Bordegon Appointed to Executive Team of The Orb Factory. July 12, 2010 — The Orb Factory Limited has announced the appointment of Bill Bordegon to National Sales Manager (USA). A toy industry veteran, Bordegon is the current Past-Chairman of the American Specialty Toy Retailing Association (ASTRA) Board of Directors and comes to The Orb Factory, most recently from Toysmith, with extensive sales and marketing experience encompassing general management, consumer brand management and sales direction for diversified retail channels worldwide. Bordegon has held senior sales and marketing positions with toy industry and consumer products companies such as Action Products, APBA Games International, Fleer/SkyBox, Gillette and Kayser-Roth. Bordegon is tasked with further developing the Canadian company's specialty toy, arts and crafts business in the U.S. market through brand and product development, licensing and integrated merchandising and promotional programs.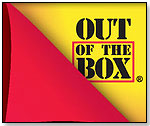 Out of the Box Releases Fifth Title in 10 Days Series. July 12, 2010 — Out of the Box Publishing has announced the 2010 release of 10 Days in the Americas, the fifth title in its award-winning 10 Days series of board games. In 10 Days in the Americas, players use destination and transportation tiles to chart the fastest course through North, Central, and South America as well as the Caribbean islands — whether via airplane, cruise ship, or on foot — in order to be the first to complete a ten day journey. Out of the Box is offering free rules variations for the 10 Days games at www.otb-games.com, including 20 Days around the World, a variation that combines four of the 10 Days titles. 10 Days in the Americas is currently available at specialty toy stores nationwide at a suggested retail price of $24.99.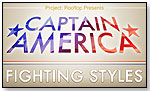 Project: Rooftop Announces Captain America Costume Design Contest. July 12, 2010 — Project: Rooftop will host Captain America: Fighting Styles, a Captain America costume re-design contest, according to the company's website. Artists are encouraged to create costumes that represent both the character himself and general American ideals. Entries can be submitted to projectrooftop@gmail.com and must be received by August 1, 2010.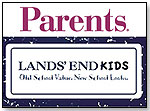 Parents Magazine, Lands' End Report 2010 Back-To-School Survey Findings. July 12, 2010 — Parents Magazine and Lands' End conducted a Back-To-School survey of 450 moms and 500 kids ages 6 to 12 in June 2010 in order to gain insight into back-to-school shopping habits and strategies, and have announced the results in a press release. The survey revealed that quality and budget are the main priority for moms during one of their busiest times of the year, as 98 percent of moms surveyed indicated that quality and durability were important for back to school, while 99 percent said price. Ninety-four percent of moms reported their kids are somewhat or very involved in back-to-school shopping, which is supported by the findings of the kids survey where 17 percent answered that they will use their own money to purchase back-to-school items this year, and 81 percent of kids said their parents helped them make decisions about back-to-school clothes.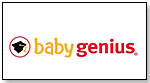 Baby Genius to Brand Preschool Laptops, More (License! Global). July 12, 2010 — Pacific Entertainment has signed Hong Kong-based Winfat Industrial to produce interactive laptops and learning boards for its Baby Genius brand.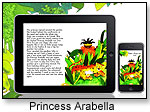 RumdeeDum Releases Princess Arabella Interactive Children's Book. July 12, 2010 — RumdeeDum has published 'Princess Arabella Wants to Play' for the iPhone, iPad and iPod Touch. The interactive picture book presents a new story about an African American princess and is one of the first children's books developed with animations for the iPad, featuring music, touch screen sound effects and animations. Parents and children have the option of using the short text to narrate the story in their own words, read the complete story, or listen to a pre-recorded storyteller. Princess Arabella is based on the stories of writer/illustrator Mylo Freeman and intended for children ages 4 to 10.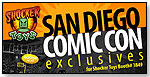 Shocker Toys To Debut Exclusive Figures, Host Celebrity Guests at Comic Con. July 10, 2010 — Shocker Toys will debut six exclusive figures, including characters from The Tick and Dick Tracy, at San Diego, Calif.'s Comic Con this summer, according to a press release. Also slated for the company's booth are appearances by Billy Dee Williams, Doug Jones, Kane Hodder and Neil Kaplan, as well as other surprise celebrity guests.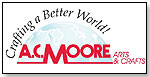 A.C. Moore to Host World's Largest Silly Bandz Trading Event. July 9, 2010 — A.C. Moore Arts & Crafts, Inc. will attempt to hold the world's largest Silly Bandz trading event at all 135 store locations on Thursday, July 15, 2010, from 3 – 5 p.m. Fans of the trendy silicone bands will have a chance to receive two free Silly Bandz and trade with others attending the event. A.C. Moore also offers a summer program with free crafts each Wednesday through August 25 for children ages 4 and up. For store locations and event details, visit www.acmoore.com.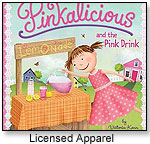 Pinkalicious Partners With Success For Apparel (License! Global). July 9, 2010 — HarperCollins has named Success Apparel master apparel licensee for its book series "Pinkalicious."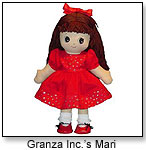 Adorable Kinders Play Set Retails at Costco.com. July 9, 2010 — Costco.com has added Granza Inc.'s Adorable Kinders Mari doll to its product assortment. The washable 18" plush doll is featured in a Costco exclusive value combination that includes two additional clothing ensembles, according to a press release.

2010 Toy, Game and Technology Summit Announced. July 8, 2010 — Engage Digital Media has announced the 2010 Toy, Game and Technology Summit, bringing toy, video game and technology industry leaders together to explore new product innovations and youth entertainment play patterns through cross-industry networking. Produced by Engage! and supported by the Toy Industry Association, the Toy, Game and Technology Summit will take place September 22-23, 2010 in Santa Clara, California, in conjunction with the Virtual Goods Conference.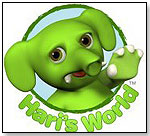 Hari's World Signs Dowman Soft Touch for Plush (Licensing.biz). July 8, 2010 — Preschool brand Hari's World has signed a deal to launch a line of plush toys with Dowman Soft Touch.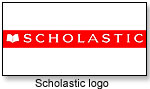 Scholastic Media and Post Foods Announce "39 Clues" Sweepstakes Winners. July 8, 2010 — Scholastic Media and Post Foods have announced the four winning families of "The 39 Clues: Race to Win" contest. The Hinegardner Family of Lima, OH, the Woodson Family of Toledo, OH, the Montoya Family of Tempe, AZ, and the Hoelscher Family of Meridian, ID, will receive a four-day trip to New York to compete in a "The 39 Clues" scavenger hunt for a secret grand prize presented by series authors Peter Lerangis, Jude Watson, and Gordon Korman at The Scholastic Store on July 16, according to a press release.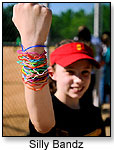 Silly Bandz Looks to Expand Line, Extend Appeal. July 8, 2010 — BCP Imports LLC, maker of the girls' and 'tween market trendsetter Silly Bandz, is seeking longevity in a market where the target customers are fussy and have consistently changing tastes, according to the Wall Street Journal. Silly Bandz have generated over $100 million in annual sales for the company, who has increased its workforce by more than 350 to handle the demand. Founder Robert Croak plans to develop the product into a brand, introducing Silly Necklaces and Silly Buttons, as well as enter licensing agreements that would catapult the brand into alternative markets including school supplies, board games and smartphone applications. Croak has an advantage over his predecessors of fad products in being able to address consumers' transient tastes through the use of social media fan sites that receive style and design suggestions for Silly Bandz and, hopefully, contribute to its sustainability.



WBCP Signs Partner for DC Comics Fashions (License! Global). July 8, 2010 — Kids Republic has been tapped by Warner Bros. Consumer Products to launch a high-end fashion line for boys based on DC Comics super heroes and villains.


Health Advocates Threaten Litigation Surrounding Happy Meal Toy Debate. July 8, 2010 — The California county of Santa Clara placed a ban on toys in fast food meals this spring, igniting the debate surrounding the marketing of fast food to children that has advanced with threats of litigation against McDonald's. The Center for Science in the Public Interest (CSPI) furthered the debate in June by threatening to sue McDonald's for its use of advertising and the promise of a toy to entice children into wanting unhealthy foods. According to the Chicago Tribune, McDonald's Chief Executive Jim Skinner responded to CSPI in a letter defending the brand and citing company statistics showing that 90 percent of customers do not want the toy removed and that parents strongly believe it is their role to determine what is best for their children.

MTV Networks Enters Social Gaming Market with New Acquisition (Kidscreen). July 8, 2010 — MTV Networks is expanding into the social gaming realm after having acquired San Francisco-based gaming developer Social Express.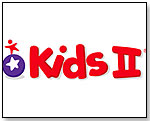 Kids II Named a Georgia "Fast 40" Growing Company. July 7, 2010 — Atlanta-based infant product manufacturer Kids II has been named one of Georgia's fastest-growing mid-sized companies by Association for Corporate Growth Atlanta, Georgia Trend Magazine and Cherry Bekaert & Holland, according to a press release. Each year, the "Fast 40" list highlights the quickest-growing Georgia companies with sales between $15-$500 million.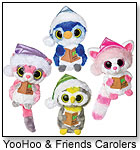 Aurora Introduces YooHoo & Friends Halloween and Holiday Collections. July 7, 2010 — Toy manufacturer Aurora World Inc has announced today several addition to its line of YooHoo & Friends plush toys. The new products include Halloween- and Holiday-themed YooHoo animals, some of which "sing" Holiday carols, according to a press release.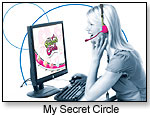 Senario Inks Distribution Deal with Target. July 7, 2010 — Senario LLC has announced that My Secret Circle will be available for purchase in Target stores nationwide beginning August 2010. The interactive plug-n-play product allows girls 8 to 12 to scrapbook, journal, share photo pages, play games, and chat with a circle of their closest friends from any computer with an Internet connection. My Secret Circle USB access keys have unique codes embedded in order to connect friends and enhance privacy and security. My Secret Circle was exclusively launched at Justice stores in summer 2009 and is expanding availability to Target with the release of the B.F.F. Pack, which includes two access keys to share for less than $20.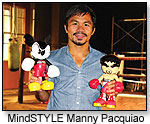 Mindstyle to Debut Pacquiao Collectible at Comic-Con. July 7, 2010 — Los Angeles-based toy collectible company MINDstyle is set to launch the first action figure in its P.O.P. (Pride Of the Philippines) collection, which features artistic and cartoonized features of acclaimed Filipino boxer Manny Pacquiao. The limited edition vinyl collectible sold out of 500 pre-orders and additional units will be made available to the public at San Diego Comic-Con July 22-25, according to the Examiner.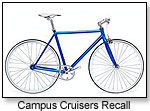 Campus Cruisers Recalled Due to Fall Hazard. July 7, 2010 — The U.S. Consumer Product Safety Commission and Campus Cruisers LLC have announced the recall of 100 Eastside Fix model bicycles that present a fall hazard due to front fork failure. The single-speed, aluminum bicycle's front fork can crack or break beneath the crown, which causes a sudden loss of steering control and poses a fall hazard to bicyclists. The bicycles were sold at independent retailers nationwide between March and May of 2010, and can be taken to an authorized dealer for a free repair. Consumers are urged to stop riding the recalled bicycles and schedule a repair by calling (877) 260-2721.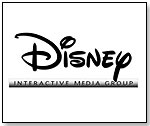 Disney to Beef Up Interactive Media with New Acquisition (License! Global). July 7, 2010 — The Walt Disney Company recently acquired Tapulous, a music game developer for the iPad, iPhone and iPod touch.

New adhesive for tape, label industry discovered (PhysOrg.com). July 6, 2010 — An incidental discovery in a wood products lab at Oregon State University has produced a new pressure-sensitive adhesive that may revolutionize the tape industry — an environmentally benign product that works very well and costs much less than existing adhesives based on petrochemicals.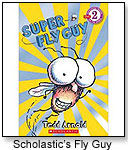 Scholastic Media Signs MerryMakers Inc. for "Fly Guy" Toys. July 6, 2010 — MerryMakers Inc. has entered a licensing deal to produce a line of plush dolls and finger puppets based on the Scholastic Media children's book character Fly Guy. The toys will hit stores this September.


Hasbro Elects Gersh to Board of Directors. July 6, 2010 — Hasbro has announced the appointment of former attorney and NBC News President of Strategic Initiatives Lisa Gersh to the company's board of directors. Gersh co-founded and headed Oxygen Media, which was acquired by NBC/Universal in 2007, and later served as interim CEO of The Weather Channel.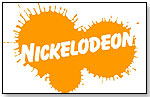 Nickelodeon Characters Granted to Zazzle (License! Global). July 6, 2010 — On-demand custom products service Zazzle has opened four Web shops inspired by Nickelodeon characters and branding, including SpongeBob SquarePants and others.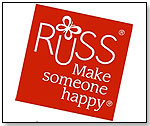 Russ Berrie to Open Las Vegas Showroom. July 6, 2010 — Russ Berrie U.S. Gift, Inc. has announced its exhibition at the Las Vegas Gift+Home Market, August 2–6, prior to the opening of the company's new permanent showroom in the World Market Center Las Vegas. The Las Vegas showroom will be the fifth of its kind for the toy and gift maker, in addition to its homes in Chicago, Atlanta, Seattle and Los Angeles.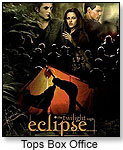 "Twilight" Tops Weekend Box Office With $162 Million. July 5, 2010 — Summit Entertainment's "The Twilight Saga: Eclipse" replaced "Toy Story 3" as the top film in the U.S. over the July 4 weekend, earning $69 million in five days. Paramount's "The Last Airbender" opened at $40.7 million, followed by Disney Pixar's "Toy Story 3" at $30.2 million, according to Bloomberg.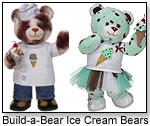 Build-A-Bear Workshop Rolls Out Ice Cream Bear Collection. July 5, 2010 — Build-A-Bear Workshop has launched its Ice Cream Bear Collection, a collaboration with ice cream retailer Baskin-Robbins. The series includes Orange Sherbet, Mint Chip, Bubble Gum and Hot Fudge Sundae bears, each of which comes with a plush ice cream cone and a coupon for use at any Baskin-Robbins store, according to a press release.

U.S. Babycare Supplies Market to See $1 Billion Growth by 2015. July 5, 2010 — The United States baby supplies industry will continue its annual growth, expanding 20 percent by 2015, according to market research publisher Packaged Facts. The firm predicts gains of over $1 billion as the market approaches $9 billion, surpassing the $577 million increase from 2005 to 2009.

Disney Launches 'Sorcerer's Challenge' Events. July 2, 2010 — Walt Disney Studios Motion Pictures has announced an interactive experience for fans of the July 14 release, "The Sorcerer's Apprentice." Disney has tapped Inwindow Outdoor to create highly interactive digital displays for the 'Sorcerer's Challenge' locations in Los Angeles and New York, using 3D motion-reactive technology that allows visitors to participate in activities such as shooting plasma bolts from their hands and bringing mops to life as in the classic Disney animated film, "Fantasia." Aspiring apprentices can partake in the 'Sorcerer's Challenge' at the Hollywood & Highland Center in Los Angeles, as well as the Trump Building and Macy's Herald Square in New York City.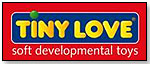 Tiny Love Launches its First Baby Gear Product. July 2, 2010 — Developmental toy maker Tiny Love announced the introduction of a baby gear product to its award-winning Gymini line of activity mats, the Gymini Bouncer. The Gymini Bouncer has soft activity arches that allow for multiple positions and easy portability, adorned by three movable hanging toys. The bouncer features activated lights and music with a detachable electronic crab, and also has an animal print seat that features a soothing vibration.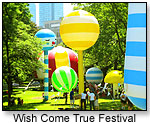 FriendsWithYou Hosts Interactive Art Festival. July 2, 2010 — Art and licensing collective FriendsWithYou held its Wish Come True Festival at the Luminato arts event in Toronto, Ontario, June 10-20. The event consisted of the "magical interactive wonderland" Rainbow City in Queens Park, the unveiling of two new sculptures and an exhibit, and a FriendsWithYou pop-up shop, according to a press release.



Muscular Problems In Neonatal Diabetes Patients Are Neurological, Say Researchers (Physorg). July 1, 2010 — The physical developmental problems sometimes seen in children with neonatal diabetes are due to problems in the brain rather than in the muscles, according to a study published Thursday.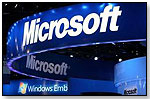 Microsoft Unveils Battery-Loading Technology (Physorg). July 1, 2010 — Microsoft has introduced "InstaLoad," a technology allowing batteries to power devices regardless of how their polarity connections are in place.

BCP Imports Expands Silly Bandz Brand (USA Today). July 1, 2010 — BCP Imports has signed licensing deals with Quiznos,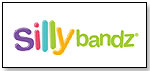 Toys 'R' Us, Marvel Comics and Nickelodeon for its Silly Bandz line. The firm is also in talks to produce Silly Bandz books and board games. See Rubberband Wars Break Out in Specialty and Rubber Band Animals and Novelty Erasers Are Hot for the Holidays.



Build-A-Bear, Michaels Partner for Craftshop Line. July 1, 2010 — Build-A-Bear Workshop, Inc. has announced a partnership with Michaels Stores, Inc. to launch the Build-A-Bear Craftshop line at their 1,020 arts and crafts stores nationwide. The Build-A-Bear Craftshop line will feature 24 moderately priced make-your-own craft projects including a jewelry kit, figurine painting, crochet kits, and signature Build-A-Bear kits that allow for the assembly of custom stuffed animals at home. The Build-A-Bear Craftshop line will debut at Michaels stores beginning September 12, according to a press release.

Daiso Recalls Jewelry and Coin Purses for Lead. July 1, 2010 — The U.S. Consumer Product Safety Commission, in cooperation with importer Daiso California LLC, has announced a voluntary recall of a children's coin purse and jewelry because the jewelry clasps and coin purses zippers contain illegal amounts of lead. The products were sold at Daiso stores in California and Washington from May through December 2009 for about $1.50.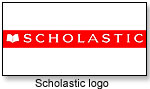 Scholastic Media Introduces I SPY Game for Nintendo DS. July 1, 2010 — Scholastic Media has launched the game "I SPY Universe" as part of its best-selling "I SPY" interactive series. "I SPY Universe" is available in Summer 2010 and is compatible with Nintendo's DS system, according to a press release.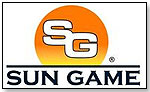 SunGame Partners with ActionJetz for Online Gaming. July 1, 2010 — Los Angeles-based social gaming and social media provider SunGame Corporation has announced a strategic alliance with ActionJetz LLC of Scottsdale, Ariz. to develop properties for online platforms Facebook, iPhone, iPad and Android. ActionJetz and affiliate FunGuy Studios are the developers of CampTreehouse.com and Sqwishland.com, and their collaboration with SunGame will form one of the largest full service design and development studios in the Philippines focusing on social media, mobile platforms and web based gaming.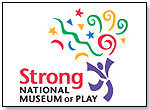 The Strong National Museum of Play Announces Summer Events. June 30, 2010 — The Rochester, NY-based Strong National Museum of Play will host a series of family events in Summer 2010. From July 10 through September 6, the museum will offer Raggedy Ann and Bernstein Bears-related activities to coincide with the brands' memorabilia exhibits. Children can also attend an art class with pop artist Michael Albert on July 20, celebrate National Clown Week with the local Grease Paint Alley Clowns on August 3, and experience the Got Milk? Mustache Mobile Tour on August 4.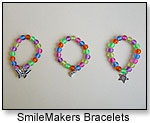 SmileMakers Jewelry Recalled High Cadmium Levels. June 30, 2010 — The U.S. Consumer Product Safety Commission has announced a voluntary recall of about 66,200 charm bracelets and 2,200 football rings distributed by South Carolina firm SmileMakers Inc. The products, imported by Iowa's Toy Network and Nebraska's Fun Express Oriental Trading Company, were found to contain high levels of the toxic metal cadmium. Consumers are advised to stop using the product immediately.

Strong Museum Acquires Rare Monopoly Game. June 30, 2010 — The Strong National Museum of Play in Rochester, New York, has acquired a rare and unique early version of the real estate trading game 'Monopoly' created by a member of the Heap family of Pennsylvania between 1910 and 1917. The folk-art board game is the oldest Monopoly game in existence with all its playing pieces intact, including hand-made money, property cards in color groupings, and houses and other "improvement" buildings, and was used as evidence in a ten-year Monopoly copyright dispute that began in 1974 surrounding Ralph Anspach's game 'Anti-Monopoly.' The Strong National Museum is currently considering showcasing both the Heap and the early Darrow Monopoly games during the National Toy Hall of Fame induction ceremony on November 4, 2010.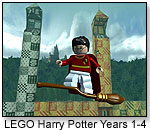 WB, TT Games Release New LEGO Harry Potter (License! Global). June 30, 2010 — LEGO Harry Potter: Years 1-4 is now available in North America from Warner Bros. Interactive Entertainment and TT Games.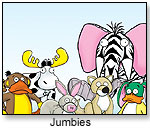 JUMBiES Animal Plush Arrives in Stores . June 30, 2010 — JUMBIELAND Industries LLC has announced the arrival of JUMBiES children's plush toys at gift, independent and specialty toy stores nationwide in a press release. The JUMBiES are jumbled babies of animals that are uniquely designed to represent fun combinations of animal features and celebrate diversity through their individual characteristics. Twelve JUMBiES are currently available at retailers: Zumbo the Zelephant, Kloie the Horsefly, Bunker the Dingbat, Darwin the Duckey, Samson the Sealion, Leopold the Leopird, Yuri the Moosecow, Warner the Tyramasaurus, Arthur the Camelot, Filbert the Blabbit, Corkie the Pigbit and Whackers the Mallit.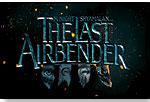 The Last Airbender Revs Up Consumer and Broadcasting Activity (Kidscreen). June 30, 2010 — As the US July 1 premiere of The Last Airbender quickly approaches, Nickelodeon Consumer Products (NCP) has ramped up its international branded consumer product activity for the film, which is a live-action fantasy based on the Nickelodeon animated series Avatar: The Last Airbender.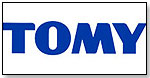 TOMY Debuts TOMICA Brand in North America. June 30, 2010 — TOMY Corporation has announced plans to introduce TOMICA, a best-selling die-cast car and train brand in Japan, to North America. The initial release, which will include seven cars, three train sets, six accessory sets, six destination sets and five deluxe play sets, is set for September 2010, according to a press release.
THIS BANNER IS AN AD:
---
---