"Adults love to build. It reminds them of their childhood ..." — Luca Papetti, of PlastWood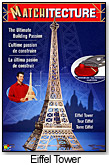 Called toys that make you think, construction or building toy sets are more than the wooden blocks of yesterday — and they're not just for kids. In fact, some are designed specifically for older kids and adults.
One company that saw a need for these types of toys was Bojeux Inc., international marketer and distributor for Matchitecture's line of building toys. Roland Quinton, a pharmacist by trade, created the building toys after working with wooden matches and corks as a child. By the time he reached 30, the matches had become microbeams for constructing models of complex buildings, such as the Taj Mahal.
All of the Matchitecture kits contain detailed instructions and templates for creating an item from scratch, as well as some extra pieces to allow builders to be creative. Even though they are listed as toys, these construction projects are not for anyone under 14, advises Normand Bramucci, director of sales and marketing for Bojeux.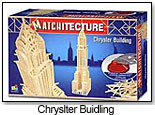 The Matchitecture Eiffel Tower kit sold very well during the holidays at Zebrahall.com, headquartered in San Francisco, Calif. Customer service representative, Arjuna Twombley, says that the company's Chrysler Building didn't move as quickly because, "people thought it looked too daunting."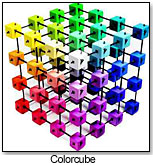 Twombley states that another good seller for older builders is the 3-D Color Cube Puzzle, by Ikoso Kits, which consists of 64 wooden cubes of various hues that attach via plastic connector rods. When assembled correctly, the puzzle's chromatic pieces are arranged by hue, value and saturation in an 8-inch cube. Although the cube is designed to teach color theory, builders can disassemble it and create their own colorful constructions.
The Italian PlastWood Corp. (ToyShow) focuses on older teens and adults when marketing its magnetic building kits. The kits were originally developed as toys for adults and have become quite popular with that market.
"Adults love to build," says Luca Papetti, head of marketing and sales for PlastWood. "It reminds them of their childhood without being too childish."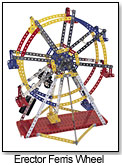 Although the building toys are also marketed to children, Papetti says the company's eye is always on the adult market. Special kits in Italy are already available for students, teachers, professionals and architects; plans are being finalized to bring such lines to the United States, too, he says.
More traditional toys, such as K'NEX, LEGOS and Erector sets, remain popular with older builders. Steve Meynig, store manager of Tom's Toys in Beverly Hills, Calif., says that bigger builds, such as the Erector Set Ferris Wheel, appeal mostly to adults.
"The thrill is to build it, then take it apart," says Meynig. Buyers of big builds tend not to be repeat customers for those particular items, he continued, simply because there's a limit to how much space people have to accommodate large projects.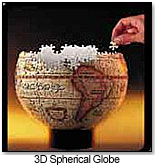 At Puzzle Zoo, in Santa Monica, Calif., adults snatch up complicated 3-D puzzles by Wrebbit that let them reconstruct such wonders as the Empire State Building. Wrebbit also offers a 3000-piece pre-9/11 New York City — complete with Twin Towers. One of their best sellers is the 3-D Spherical Globe, by Buffalo Games, store manager Lorena Lopez says.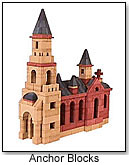 A long-lived construction toy that attracts lifelong fans is Anchor Blocks (ToyShow) by Richter. The small, durable artificial stones in the Anchor Blocks sets were first designed in 1880 and are composed of ground quartz, chalk, linseed oil and coloring. George Wetzel of Peotone, Ill., a collector of Anchor Stones and other building toys, sells individual antique sets for anywhere from $50 to $1,000 — depending on the size.

"We sell Anchor Stones to a lot of architects and to grandparents or high-end parents of kids 12 to 15 years old who are headed toward engineering or architecture," says Lynn Whitlark, owner of the online store Purcifal´s Magical Toys, based in Lubbock, Texas.

Each set of Anchor Stones comes with real blueprints and instructions. By the time a builder purchases set 18a or above, the blueprints require that all 2,000 to 3,000 stones from the previous sets be used, too.