As of 2007, Fusion Toys is no longer in business.


Without overrun costs or storage-related expenses, the company is also able to sell any product it has ever produced.

Fusion Toys

(ToyShow) has a simple Web site that doesn't even showcase all of the company's products. Lambert Lee, vice president, admits that there are plans to improve the site but he does not see it as a key piece of the company's success. Instead of relying on the most modern marketing tool, Fusion places emphasis on the oldest tool: the personal connection.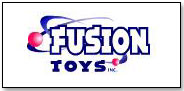 Fusion Toys, based in Benicia, Calif., depends on worldwide toy shows to meet and develop relationships with new customers. Even small toy conventions can be useful for networking because "you never know whom you could meet," says Lee.

Nevertheless, the majority of his contacts are made at the main toy shows in New York, Hong Kong and Germany. "We try to see as many people as we can," he notes. "In some cases, we make appointments first." The personal factor permeates other aspects of the business, too.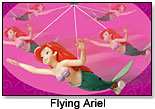 Fusion Toys began with simple flying toys, such as an angel, bird and witch, which they outsourced to a Chinese manufacturer. However, starting in 2002, after they became a licensee for The Walt Disney Company, Warner Bros. Entertainment and Universal Studios, they began to realize that the level of quality they needed was so high that they were not willing to entrust it to another company. They had to do it themselves.

Fusion set up a factory in Shenzhen, China, where they could personally oversee production. Lee explains that the expense of setting up their own factory and offices overseas was offset by several financial advantages.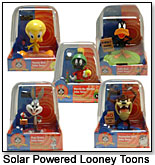 "As licensee and manufacturer, we can keep our prices reasonable," he notes. Having their own factory also gives them greater product control. They create their own molds for each of their products so they can manufacture them on an as-needed basis. "We don't have to stock large amounts in warehouses," explains Lee.

Without overrun costs or storage-related expenses, the company is also able to sell any product it has ever produced. Even the slowest selling product is never discontinued.

The personal approach has indeed paid off nicely. Fusion Toys is now an international company, with offices in Taiwan and Shanghai.

They no longer widely promote the generic-themed products that started the business. Instead, they prefer to focus on their licensed products, which sell well worldwide. "Like hotcakes!" laughs Lee.

Fusion is now licensee for puzzles and solar-powered "bobble" head dolls, including the four animal stars of the recent computer-animated movie "Madagascar" by DreamWorks SKG. Fusion is not just about flying toys anymore.

"We are always innovating," says Lee.

Branching out is easier because of the relationships they have already developed with companies such as Disney, Porchlight Entertainment, and Universal. Fusion Toys is proud that they have focused on the most important element of a good business: the personal relationship.