Staff at Horizon Hobby, which owns many of its designs, believe the only way to get ahead in the industry is to fly their products and try new ones right beside their customers.
They're sleeker and cheaper than ever before, but are radio-controlled model airplanes attracting new consumers? Prices range from $40 to in the thousands — a draw for younger and more varied enthusiasts. Still, retailers have a lot of advertising ground to cover.
Luckily, the hobby has a built-in venue for marketing: regional clubs and events where participants gather for informal flying sessions, as well as to discuss emerging technologies and to teach new members how to fly.

Clubs for remote-controlled model aircraft hobbyists number in the hundreds throughout the United States. In sunny spots such as California — home to approximately 50 clubs for model plane lovers — fair weather makes for frequent flying. These events can bring retailers face-to-face with potential customers. There are more than 100,000 individual enthusiasts nationwide, according to Bill Schatz, president of California's Channel Islands Condors club, and 170,000 worldwide members of The Academy of Model Aeronautics, the world's largest model aircraft association.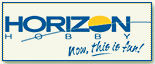 "Word-of-mouth is the biggest asset in the hobby industry," says Brett Welsh, a sales representative for Horizon Hobby of Champaign, Ill., the second largest model aircraft distributor in the country.

Staff at Horizon Hobby, which owns many of its designs, believe the only way to get ahead in the industry is to fly their products and try new ones right beside their customers. That means joining local model clubs and attending the big events to show off merchandise and get to know the clientele.

"You have to get involved in it," Welsh says. "For the larger events, I would load up my truck with random parts so it's like there's a hobby shop at the event."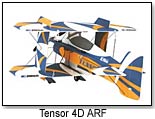 Though flying successfully bridges generational gaps, Schatz says, senior citizens tend to be more interested in building models from scratch — to scale or otherwise. The sport often attracts veterans interested in flying warbirds such as the B-52s or B-17s — miniatures of the aircraft they may have flown in World War II. The younger set tends to purchase electric models that are almost ready to fly as soon as they're out of the box.

"The days of building each rib into the airplane are pretty much over, unless building from scratch is something you want to do," says Sam Chaloupka, a hobbyist and clerk at Hobby People, in Camarillo, Calif. "You don't have to spend $1,000 to get into the air anymore."

Nevertheless, there's plenty of room for high-end hobbyists. Gas-powered and turbine engine models can cost thousands of dollars. Some hobbyists also spend time and money devising improvements for their crafts.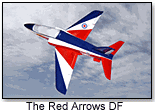 "Hobbyists will invent something new, make fiberglass molds and see if anyone's interested in what they've done," says Schatz. "It entails a lot of interaction between people."

The largest annual event is the National Aeromodeling Championships, where accurate scale models share air space with simple electric aircraft. Enthusiasts gather for informal flying, competitive races and countless other events for beginners and the experienced alike. Some events entail launching aircraft and simply letting them go, while others aim at very controlled flights.

"You risk when you fly," Schatz says. "You can crash. It's not like playing a video game."

Gary Higdon, a hobbyist and clerk at Mary's Hobbies in Thousand Oaks, Calif., who flies an electric helicopter around his apartment, says crashing is part of the fun. "Then you get to repair it," he notes.