To attract new customers, Cox recently began hosting in-store birthday parties.

Stephanie Cox, who owns Pufferbelly Toys with her husband Jim, admits that no one would move to St. Helens, Ore., to open a toy store. She describes the area as small and the residents as undereducated and lower income. But Cox wasn't coming from the outside.

"It's my community. I wanted to make it better," she says. Cox was also a mother of two searching for a career where work and family could co-exist happily. "I chose a toy store because that seemed the obvious business that both my children and I would have fun running." Instead of dwelling on the problems her area presented, Cox transformed them into positives.

A Loyal Family of Customers

To attract new customers, Cox recently began hosting in-store birthday parties. It has proven to be profitable as well, since options for on-site events are limited in the nonurban area. In addition, Pufferbelly Toys has hosted seasonal events such as Mother's Day Craft Activities.
Experimenting with new ideas has helped Cox create a loyal customer family. She has cross-promoted with related businesses such as a book store, children's clothing store and her daughter's preschool. She's also benefited from the Pufferbelly Pal Card that customers have stamped every time they spend $10. When the card is filled (10 stamps) they receive $5 off their next purchase. Besides creating goodwill, the card also creates constant advertising.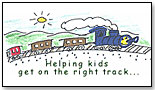 "I like the idea that potential customers have my business card in their wallet to remind them whenever they see it that they might have a birthday to shop for or that Christmas is coming," Cox explains.
Cox keeps her customers happy with simple things, such as demo toys, helping customers choose the perfect toy, and a quarterly newsletter that provides information on store events, related community activities, and useful tips. In turn, her customers are responsible for one of the most valuable types of publicity: word of mouth. Their enthusiasm is becoming even more important since more families have been moving to the area from neighboring Portland.
Looking Past Main Street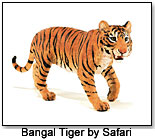 Six months after opening her storefront, Cox developed an online site when it became obvious that she would need to attract customers from outside her immediate area to survive. Within a year, transactions on her Web site accounted for half of her sales. The Pufferbelly Toy Web site offers some specialized products from such companies as Safari, Ltd. that may not necessarily sell well at the storefront but do very well on the Web site.
When choosing products, Cox has to consider two different types of customers: Internet customers and retail customers. It is as if she is ordering for two separate stores. "It can be overwhelming," she warns. "It can be a problem but it can be very fun. I'm also able to have a larger available inventory."
Since opening in 2000 the store has both expanded and moved to a new location. While Cox has the ability to attend her children's games, plays and other activities, her children have also become a valuable part of the business. "When I am determining what new things to bring in, I think about what my children would like to play with first. They test the toys and in many cases give me the pros and cons of the new ones," Cox says.
In an area the experts would deem unable to support an independent toy store, Pufferbelly thrives with the help of loyal local customers and the diversity the Internet offers.