"(E)verything fits into this vision of what the store is. If that means passing on traditional or top-selling merchandise, so be it." —Barbara Anderson, owner of The Essence of Nonsense
The following article is part of TDmonthly Magazine's continuing coverage of how to compete with Wal-Mart. Click here to read last month's segment of this ongoing report.

A toy store can create a merchandise niche by carrying the complete lines of just a few brands. This strategy has worked wonders for The Essence of Nonsense, a retailer in St. Paul, Minn., that boasts 1,500 plush bears in its inventory on most days. But this isn't a huge warehouse store — it's a modest independent toy shop.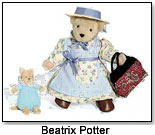 The Essence of Nonsense carries bears and other plush animals from top manufacturers, such as Gund, Russ Berrie and Co., Manhattan Toy Co. (ToyDirectory), North American Bear Co. and Ganz. Whenever possible, the store carries a product's full line. Storeowner Barbara Anderson carries the entire Muffy VanderBear line, including all of her friends, complete with their clothes and carrying cases.

The North American Bear Company, which manufactures Muffy, has a number of new pieces for 2005, including Beatrix Potter and Peter Rabbit, Oodles of Poodles Muffy Couture and Queen of Hearts Muffy Limited Edition. All are in stock (of course) at The Essence of Nonsense.

A Toy Lover's Haven

The store is also the largest glass marble retailer in five states. Display is important when selling marbles, Anderson notes. The store uses a tower to showcase the glass balls. Her store donates marbles to schools, hosts marble tournaments and gives marble lessons to children in July.

Anderson says that people come from all over to purchase marbles at her shop. "We have people who plan their vacations to come to our store to get marbles," she says.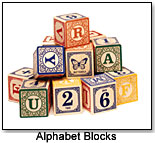 The store is light on products often found in toy stores. It rarely stocks battery-operated toys, dinosaurs, musical instruments and learning toys. However, it does carry the full line of Learning Alphabet Blocks by Uncle Goose Toys. These traditional alphabet blocks come in English and 10 foreign languages including Spanish, French, Hebrew, Norwegian and Russian.

What's more, Anderson doesn't engage in seasonal selling. Though she sells a great deal of rabbit and lamb products at Easter, that's simply because the store stocks these products year-round.

"For me, everything in the store has to flow and everything fits into this vision of what the store is," says Anderson, who's been in business for 24 years. "If that means passing on traditional or top-selling merchandise, so be it."

Anderson has found her niche by selling specific products high in quality, developing expanded lines of product whenever possible, cultivating a large customer base and, most important, respecting her own vision.
The Essence of Nonsense closed its doors in April 2010. See articles:
St. Paul neighborhood toy store Essence of Nonsense closing today
Beloved Minnesota toy store The Essence of Nonsense Closed by the CPSIA