"Boys' impulse purchases are often driven by sports ..." —Andy Gatto, of Russ Berrie and Company Inc.

When boys pick a toy up on the spur of the moment, it's because it speaks to their need for energetic play. Boys have a large play space that is not limited to their rooms.

"Generally we are seeing toys lighting up, flashing and spinning. Even older toys are being redone to add lights," says Dennis Schluckbier, president of Hayes Specialty (ToyShow).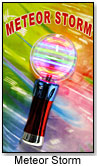 Amy Stroud, the store manager at Rocking Horse Toy Store in Natchitodes, La., says the hottest impulse purchases are Space Light by Safari or Meteor Storm by Schylling, both retailing for under $10. These toys are similar to flashlights, but the lights spin around and dance.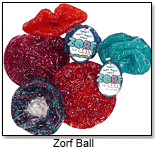 At Kids at Heart in Portland, Ore., manager Sarah Green says the fastest selling impulse item is more about placement than content. Whatever they put on the counter sells. "Right now we have a Zorf Ball from Acorn Bay that is plastic, filled with a liquid and beads so that it's squishy, moldable and sculptable," she says.

Andy Gatto, CEO of Russ Berrie and Company Inc., says boys' impulse purchases are often driven by sports, but tied into a utilitarian object, such as banks, frames and desk sets. RUSS is really a gift business and almost completely driven by impulse and emotional purchases. "They pick up things that will fit in their environment or lifestyle as well as occasion-driven impulses," he says.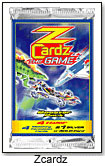 Some stores still notice traditional patterns for boys' impulses. Playthings' store manager, Mel Eslyn, in Madison Wis., says boys love to pick up Z-Cardz, a puzzle/game packaged with gum from California Creations that retails for $2.50. At Ingenious Toys in Kansas City, Mo., boys still most often pick up G.I. Joes and LEGOs when they are browsing and making an impulsive under-$10 choice.
Pam Grove of the retail shop Terrific Kids in Rehoboth, Del. looks for "the most unusual thing we can find ... We don't try to be the cheapest. We try to create a good experience for the customer. If they come in here with a list … we probably won't have what they are looking for. But they will find something!" In Grove's store that makes almost every purchase an impulse purchase.
Hayes Specialty reports that one of its most popular items is a simple fan with an LED light retailing for $3.99. When the fan runs, the light appears to make patterns. New for the 2005 holiday season is an updated Glider Ball that blinks and flashes with a holiday pattern.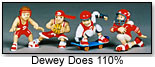 Four sport-themed dolls were in the original toy release of Dewey Does 110% — already a popular book series and growing toy line by A Dewey Does Corp. (ToyShow). Four new sport themes are available for this holiday season.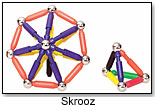 Shoppers have always been able to impulsively pick up the popular MAGZ magnet building sets by Progressive Trading (ToyShow). Now, set owners can be lured to augment their sets with the award-winning WEBZ and SKROOZ. The size of the SKROOZ magnets are adjusted by twisting. WEBZ consists of metal balls and colorful transparent pieces that add dimension to the MAGZ constructions. The new products retail starting at $15.