---
Poppo Plays With Passion
Playful Games Developed With Certitude and "Poptitude"
"If the mission is strong, and the product brand is strong, then it's not that big a leap of faith to pursue your dream." — Michael Vien, Poppo

Business is poppin' for Poppo (ToyShow), which sees itself as both a game and toy company, utilizing interactive website marketing and retail outlets to bring its products to a family-targeted demographic.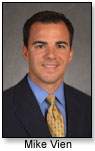 Company founder Mike Vien, who isn't a typical CEO, but rather a "chief executive optimist," launched his business on New Year's Eve, 2005. After 14 years in the financial world — where one of his tasks was developing investment websites — Vien sought to reinvent himself. As the father of three children, ages 9, 7 and 3, he wanted to take a new approach to gaming and related toys as well as other branded products.

A Multi-faceted Approach to Education

"Our goal is to have a game in every home," he told

TD

monthly Magazine. "We have an integrated online/offline strategy that focuses on creating games, books, toys and music for kids of a variety of different ages. We've taken characters we've introduced online, brought in the games, and then introduced the product offline."

While ramping up, the company talked to numerous manufacturers and distributors. In the beginning, Vien and his core team worked full-time day jobs and focused on Poppo at night.


"We spent a lot of time on developing our core beliefs, mission and vision and didn't rush into anything," Vien told

TD

monthly. "If the mission is strong, and the product brand is strong, then it's not that big a leap of faith to pursue your dream. We take more of learn-and-play than a sheer play approach. Our mission is to enliven and enrich people's lives with joyful moments and memories through play, every day. That's our purpose and company tagline — a passion for play, a mission to enrich lives."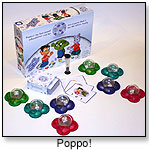 Spreading "Poptitude" Throughout the World

The company proudly espouses a philosophy of "Poptitude." As Vien explained to

TD

monthly, "We use that [term] to describe people we hire — it stands for a combination of ability, aptitude and attitude. And we hope our products build poptitude."

Vien fosters playful investigation in the workplace. "Each member of our team comes to the office each day with a sense of what they bring to the game," he said. "We've developed a culture where people share a passion and feel like their work is playful."

Characters Convey Fun

Poppo seeks to create a lifestyle brand for pop culture in a market crowded with educational products. Vien feels many educational products lack the true "fun factor," which is why they first created characters such as Peter Poppo and his friends, Simon and Bella.

"We are 'POPularizing' smart fun and want to engage adults as well as children," he told

TD

monthly. "I think kids are extremely sophisticated, so we're trying to create characters and have a story to tell; we want to create multiple meanings and put those characters in games … and we're coming out with plush characters before the end of the year."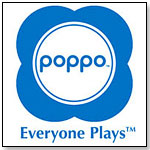 Less Is Always More

Poppo's first two games were Poppo! for ages 4 and up and Zotto, for ages 8 and up. Coming this spring is Jargo, a more teen-and-adult-oriented slang language game that completes the company's trilogy of wordplay.

One of the keys to every game is sheer simplicity. "We're not going crazy with electronics and digital stuff," Vien said. "From the number of products to designs, we've found that simple, timeless dynamics are best." Less is more for sure, so people don't have to make quantum leaps; those are things you're constantly reminding yourself — people think in logical chunks."

"So, start popping and let the games and the learning begin!" concluded Vien. Here are some of Poppo's "poptitudinous" products:
Poppo!
by
POPPO BRANDS LLC
Other products from POPPO BRANDS LLC
Shop for It!






Poppo! is a fast-paced word game that is educational and fun for the whole family. Parents want fun, challenging and educational activities for their kids. Kids want to play right away, hate to wait, love challenges and definitely want to win. Peter Poppo and his pals come together in this exciting, new game specially designed for emerging readers. Your child pops the lettered dice in the poppers and matches them with the word or picture on the card. Being able to rearrange and assemble letters into words in a fast-paced setting is challenging and fun. Once children master the fundamental connection among the letters, the words and the pictures they see, they will be well on their way to becoming excellent readers. Poppo! received a 2007 Major FUN Award, The National Parenting Center's 2007 Seal of Approval and a Spring 2007 Best Products Award from Dr. Toy.
— "We offer educational, character-building products that help to bring adults and kids together," Chief Executive Optimist Michael Vien told TDmonthly. "Specialty stores are going to be able to create a Poppo! package of games, books, toys and plush characters in a way that will let customers consume products in the way they want to, by interacting simultaneously across multiple-delivery methods." He added that there will soon be a Poppo Pals virtual online community for kids and parents to learn and play together.
— Poppo! garnered a TDmonthly Top Toy 2007 award for being a simple, yet useful, educational word game with the undeniable fun factor of poppers. It also introduces new characters and thrives off of the company's well-articulated and executed mission of enriching lives through play.

ToyDirectory Product ID#: 9840

(added 10/27/2006)

.

AD
---
Zotto
by
POPPO BRANDS LLC
Other products from POPPO BRANDS LLC
Shop for It!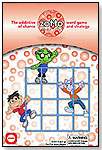 Zotto is the addictive word game of chance and strategy. The object of the game is to have fun, of course, and to make as many words with the highest point value as possible from among the random letters popped. Form as many three- to four-letter words as you can by joining letters up, down, side-to-side and diagonally. Everyone who plays Zotto and has fun wins. The player with the highest overall score wins the game, too. Intensely addictive and exceptionally challenging, Zotto is excellent fun for the whole family.

ToyDirectory Product ID#: 9842

(added 10/27/2006)

.

AD
---

Writer's Bio:
For more than two decades, Darryl Morden has been a producer, writer and editor for various media, including print, radio and the Internet. Morden was head writer, and then associate producer of "American Top 40," first with Casey Kasem and then with Shadoe Stevens. He developed and produced the internationally syndicated World Chart Show in the 1990s. Morden is a contributing writer and music reviewer for the
Hollywood Reporter, Music Connection
as well as various radio entertainment prep services. He is presently Music Editor for
Buzzine Magazine
and Producer of Movie Tunes.
Read more articles by this author
THIS BANNER IS AN AD:
---
---