Tools:








Retailing Tips: How to Find the Right Books
Questions Toy-Store Owners Should Ask Their Sales Reps
"What is the company's marketing plan for the title and how they are promoting it overall?"

When choosing books for your toy store or bookstore, it is difficult to predict which ones will bring in high volume and low returns.

TD

monthly Magazine spoke with publishing professionals and retailers about how to work with your rep to find the best matches for your store.

1. Assess Your Retail Range
The average price for a children's storybook is approximately $7.95 to $9.95 for mass-market and $9.95 to $16.95 for traditional book chains. Analyze what price points for books work best for your store.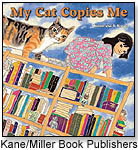 Think About:
- Is your threshold lower than $10.00? If you cross-merchandise, can you hold a higher price for books?
- Seasonal titles average about $4.75 to $8.75 for mass market and $9.95 to $16.95 for traditional book chains, but seasonal is short-lived, so be more selective.

2. Ask Your Rep for Information
Find out which books publishers feel strongly about. Publishers place a good deal of money behind some of their artists because they've performed well in the past, or have something "different."

Don't Forget to Ask:
- What other books has the artist created? Where did they sell and how many were sold?
- What is the company's marketing plan for the title, and how they are promoting it overall?

3. Match Book Quality to Toy Quality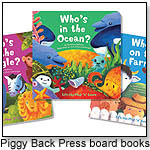 If you sell high-quality toys, don't sell low-quality books. If the retail seems too low, it's probably being printed on less-expensive, less-durable gray board and not the higher-quality art board.

Sean Sullivan, president of Son Schein Press, told

TD

monthly, "Buyers make their decisions on price and quality. Not strictly on art, story and format, but these items do play a part in the decision."

Find Out More:
- Ask reps to send samples of recently printed titles so you can see the quality.
- Ask about durability and details on paper, lights, sound and book-plus items.

4. Publishers and Retailers Have the Same Goals
A good publisher agonizes over each new book and does a tremendous amount of research, so you should, too. Take some time to analyze your store, what successes you've had and what doesn't work for you.

Think About:
- Which publisher is one to "watch"? Who is small now, but brings innovation to the market?
- What publisher offers the most information and service for what you need?
5. Keep Up With the Trends
One book buyer told TDmonthly that she buys sturdy board books but not pop-ups, which she fears will tear easily. However, many publishers now have pop-ups on their lists. They are also using more durable paper and laminates.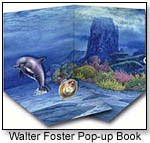 Linda Winters, a sales rep for a Thai-based printing plant, shared with

TD

monthly, "Many of the projects going through the plant this past year are high-end pop-up books retailing at $25.00 or more. Pop-ups are now being generated with high-quality paper, expensive formats and accessories, and famous authors and illustrators attached to them."

Think About:
- Which publisher can provide you with new and exciting material?
- Where is the most growth in juvenile? And which age range is experiencing the most growth? Publishers and retailers are in a symbiotic relationship. They need you, and you need them, so don't hesitate to ask questions to make the most profitable relationship for both of you.
Catalog Request Form

Writer's Bio:
Dorothea DePrisco Wang is the author of more than 40 books for children. Dorothea has 14 years of experience in the publishing industry, beginning her career with Scholastic Inc. She later became executive vice president and publisher of Intervisual Books Inc., where she created and executed 300 titles. She is best known for her titles published by Piggy Toes Press, such as "Eight Silly Monkeys" and "Who Stole the Cookie From the Cookie Jar?"
Read more articles by this author
THIS BANNER IS AN AD:
---
---