---
Why Quilting Is Sew Cool
Sharing and Showing Off Boost Needlecraft Sales
"Anything with felt is big." — Kari Thomas, Little Learner

With additional reporting by regional correspondents Virginia Davis, Dennis Furlan, Elizabeth Greenspan, Terri Hughes-Lazzell and Brenda Ruggiero

What's old is still new, according to 36 retailers interviewed by

TD

monthly Magazine about the hottest trends in arts and crafts. Kids continue to put a modern twist on needlecraft projects, replacing traditional potholders and doilies with cell phone pouches and funky scarves, using kits by Alex, Klutz, Curiosity Kits, and Creativity for Kids.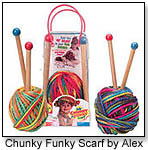 What's Selling

Those same four manufacturers were mentioned repeatedly by retailers, and for good reason: "Parents buy one kit… and the kids enjoy it so much they come back and buy another one," according to Joyce Matthews of Just 4 Fun in Simons Island, Ga. "Crochet kits are selling like hot cakes."

Kari Thomas, along with her husband, Dean, opened Little Learner in Lakeville, Minn., just over a year ago. "Anything that can be made," has sold well, Kari told

TD

monthly. "Alex has a lot of good products: Knot a Quilt, sewing and felt kits. Anything with felt is big."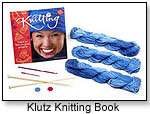 What to Make of It

And why do kids like these sentimental hobbies?

"They just love making things," Peter Schwiers, owner of Mr. Toad's Toy Company in Naples, Fla., put it simply.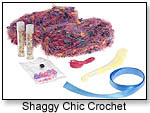 More than just any craft or toy, needle hobbies are activities that can be shared among generations. "It's something they can do with their mother and grandmother," Matthews commented.

Manager Roberta Kenworthy of Greenville, N.C.'s AbraKIDabra Toys summed it all up for

TD

monthly: Arts and crafts are "not just a toy to look at or cuddle, but something they can do and have something to show for their time."

Here are some of the kits that will have customers showing off their handiwork:







.

AD
---






.

AD
---






.

AD
---






The World's Best Sock Puppet Kit encourages creativity by allowing the user to create three sock puppet characters of his or her own design. Each kit includes three colorful blank Socketts — special sock puppets with soft, flexible mouths — plus eight types of color-coordinated craft materials, craft glue, suggestions, photos and a blank Sockett house. This kit particularly targets the developmental needs of elementary school-aged children. Launch date: February 11, 2007.

.

AD
---






LauraLi Corporation presents Design-a-Purse, a versatile patent pending pouch accented with a treasure of beautiful accessories. Design-a-Purse allows a girl to design her own purse and then assemble it herself. Interchangeable straps, trims and jewels make Design-a-Purse a fun activity and fashion for girls. Packaged as individual components suitable for craft stores, party stores, home parties and as play sets, Design-a-Purse will offer seasonally updated designs, making the product a collectible item every girl will seek out. Pick-a-Pouch, Pick-a-Strap, Pick-a-Trim, Pick-a-Jewel, its your creation, take it home. LauraLi Corporation offers a Point of Sale Display on request as part of any Design-a-Purse wholesale purchase. Suggested retail prices for components range from $1.50 to $10.50. Launch date: April 2007.

.

AD
---






.

AD
---






.

AD
---






.

AD
---






.

AD
---






.

AD
---






.

AD
---
THIS BANNER IS AN AD:
---
---