---
Costumes: All Aboard!
Companies Raise the Anchor With New Materials and Design

Come summer, Rubie's Costume Company (ToyDirectory) will keep Noah's Ark babes afloat in themed costumes that portray cute and cuddly with flannel and chenille. And the Kid's Scallywag from Elope is giving little pirates a dose of authenticity with suede-like material and tri-cornered design.

From the daring and devilish to the fairy sweet, see what else manufacturers told

TD

monthly Magazine is here for the year:





MSRP: $19.99

Age Range: 8 and upSKU or Item #: K3460Gender: Boys And Girls





This blocked, tri-cornered hat in brown suede-like material is fully lined and gives the authentic pirate look. For shipping, orders must be in multiples of three.
— National Sales Manager Kelli Borel of Elope Inc. told TDmonthly that "with pirates being all the rage, Elope now offers the best pirate hat available. ... The unique design and substantial quality of this hat is strides above any other children's pirate hat."

ToyDirectory Product ID#: 10955

(added 1/5/2007)

.

AD
---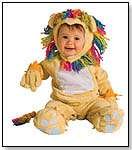 MSRP: $29.99

Age Range: 0 to 2SKU or Item #: 885357Launch Date: July 2007Gender: Boys And Girls





The Noah's Ark Collection for babies features bright pastel-colored costumes, including chenille and flannel buntings and jumpsuits. Other costumes in the line include Pony, Wiggle Worm, Teddy Bear, Rainbow Baby, Blue Bunny, Pink Lamb, Rainbow Chickie, Pink Bunny and Blue Lamb. Launch date: Summer 2007.

ToyDirectory Product ID#: 11223

(added 1/22/2007)

.

AD
---






Bloody Mary's new Eye Shadow Sparkle Dust feels and goes on just like silky velvet. The 22 available shades are right out of the '60s, and each has just enough hint of sparkle. Sparkle Dust easily applies with a small fluffy brush or a small angled brush for that retro "cat eye" look.

ToyDirectory Product ID#: 11132

(added 1/12/2007)

.

AD
---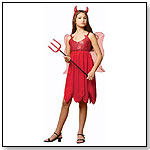 MSRP: $24.99

SKU or Item #: 49084Launch Date: February 2007Gender: Boys And Girls





Little girls who are a little too grown up for fairies can indulge their devilish sides with this new fantasy costume. Features include a sequined bodice, chiffon wings and sequined devil's horns. The trident — for moving other pesky party-goers out of the way — is sold separately. The costume is available in small, medium and large. Launch date: February 2007.

ToyDirectory Product ID#: 11148

(added 1/12/2007)

.

AD
---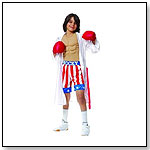 SKU or Item #: 49231Gender: Boys





This costume includes shorts with an attached muscle chest, a robe and boxing gloves. It is available in small, medium and large sizes.

ToyDirectory Product ID#: 10929

(added 1/5/2007)

.

AD
---







This popular brocade, pink and gold confection seems to take girls' breath away. All Fairytale Fashion "ball gown" pinafores come in long and short to provide older, taller girls the "floor-length effect." (A short skirt will still fit until age 8, but will grow shorter as she grows taller.)
— "Heirloom quality and beautiful colors, fabrics and trims make our pinafores stand out, while the ... adjustable design allows children of all ages and sizes to wear them for years. Flexible sizing also offers a huge advantage to retailers, since they do not have to guess which sizes sell best when investing in our products," Susan Podshadley of Fairytale Fashion told TDmonthly.

ToyDirectory Product ID#: 9816

(added 10/26/2006)

.

AD
---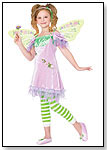 MSRP: $39.99

Age Range: 6 to 12SKU or Item #: 350946Launch Date: August 2007Gender: Girls





Part of the Enchanted Garden collection, this velvet dress features a flower appliqué, ruffle and tulle trim, coordinating wings, a headband and striped capri leggings. Launch date: August 2007.
— The nationally distributed Pony Express Creations line features traditional baby costumes, boys' outfits and this high-quality Enchanted Garden collection of girls' attire. "The ones that are on a little bit of a higher level do very well in specialty stores," Marketing Director Sherri Klaus of Pony Express Creations told TDmonthly.

ToyDirectory Product ID#: 10774

(added 12/20/2006)

.

AD
---

Writer's Bio:
Julie L. Jones has written articles for both newspapers and magazines. Before joining the staff of TDmonthly Magazine, she worked as a communications writer and provided editorial support for a market research company.
Read more articles by this author
THIS BANNER IS AN AD:
---
---